Labor Day Weekend @ Cobra Kai
My review of the Netflix series that served as a follow up to the Karate Kid saga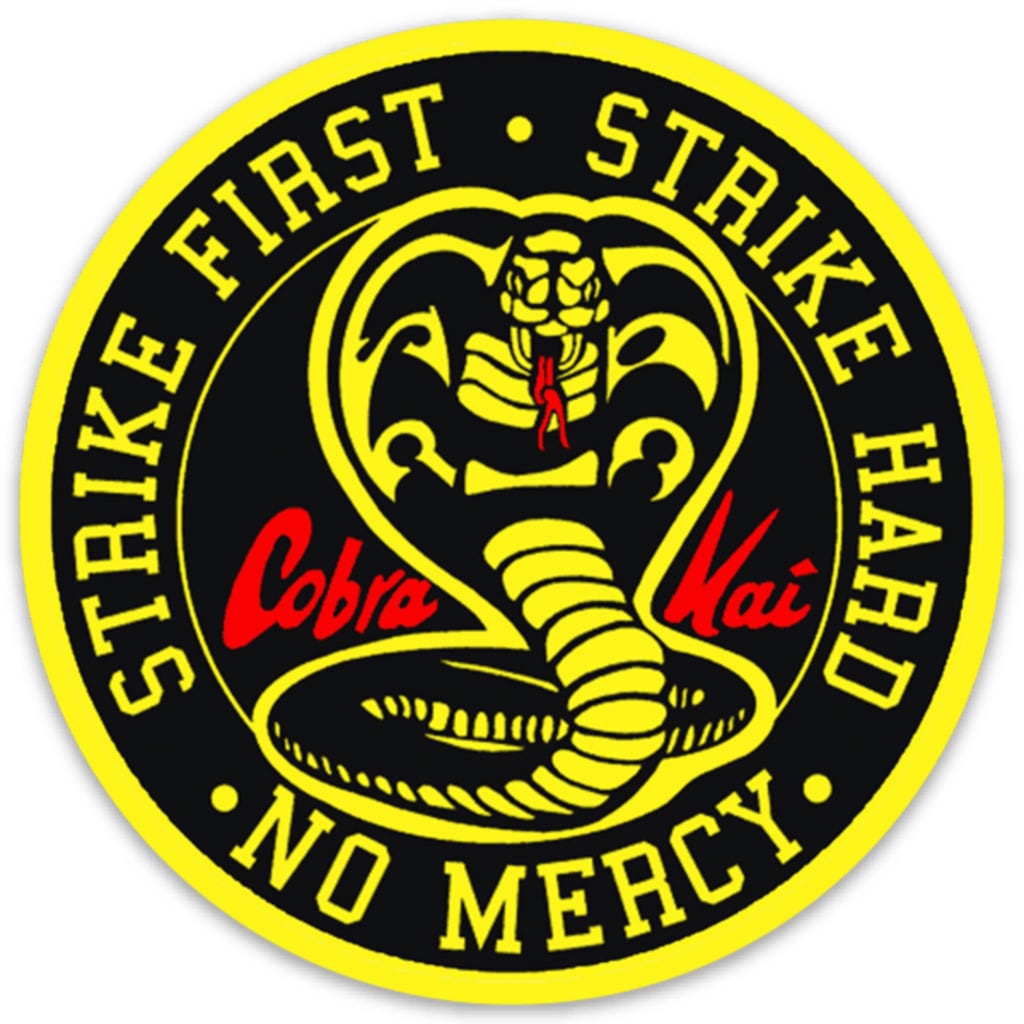 After so many years, I finally...finally watched Cobra Kai! But before I could watch a show I've been wanting to get into for a long while, I had to finally watch the actual films. It took a while, but I did just that, watching Parts I, II, and III of The Karate Kid, and even watching The Next Karate Kid in case there's a connection there.
As we all know, the series centers on the ultimate rivals from the saga: Johnny Lawrence (William Zabka) and Daniel LaRusso (Ralph Macchio), with the former having trained at the titular Cobra Kai dojo. Of course, Cobra Kai was the ultimate heel faction of the saga. Let me put it this way. The Cobra Kai dojo was basically what The Bloodline was in WWE. The dojo's sensei was the immensely sadistic John Kreese (Martin Kove), and as we saw in the end of Part I, Kreese nearly killed Johnny after watching him lose the big bout to Daniel.
Regarding the series, it's 33 years after that battle, and we see Johnny struggling to hold a job as a handyman, while Daniel is living his best life as the co-owner of a car dealership chain with his wife, Amanda LaRusso. In addition, Daniel and Amanda have two children together, Samantha and Anthony. As for Johnny, a chance encounter with a young man named Miguel Diaz saw him fight off Miguel's bullies, and that led to Johnny resurrecting the Cobra Kai dojo, taking Miguel as his first (but not his last) student.
All of that took place on the premiere episode, which--along with the rest of Season One--debuted on YouTube Red on May 2, 2018. Season Two hit the renamed YouTube Premium on April 24, 2019, and it was followed by the series receiving a three season renewal, as well as a move to their permanent home, Netflix. Season Three hit Netflix on New Year's Day 2021, while Season Four premiered on New Year's Eve 2021, and Season Five hit Netflix on September 9, 2022. The series was renewed for a sixth season, which will be the show's last, but unfortunately, the ongoing strike has caused production to be halted.
Each season was 10 episodes long, and they definitely had their moments! There are quite a few attributes that I just can't help but harp on, because they need to be mentioned.
Johnny & Daniel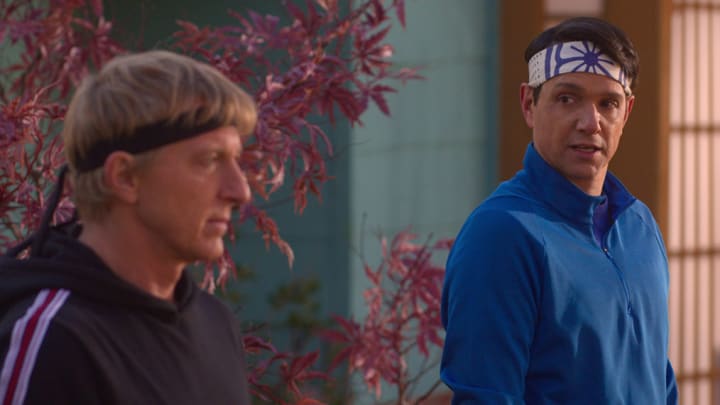 Of course, the centerpiece of the series is the rivalry between Johnny and Daniel, though I figured it would be a redemption story for the former. Unsurprisingly, the rivalry is renewed for a spell, but it's what I saw from Daniel that stunned and (slightly) angered me: he's a bit of a douche. Apparently, living in the lap of luxury changed Daniel, and not for the better. Part of it includes his refusal to see any redemptive qualities in Johnny, as well as clash with Johnny during times they needed to be together against Kreese, who stole Cobra Kai back from Johnny during Season 2.
That bugged me to no end. With a common enemy as dangerous and ruthless as John Kreese, Johnny and Daniel really needed to be on the same page. They appeared to be, but the infighting centered on Daniel's insistence that his methods are the only way, basically dismissing and downgrading Johnny's teachings. When he's not putting himself as "holier-than-thou" in comparison to Johnny, Daniel also seems to be making excuses for his daughter's bad behavior, and had no clue that his son's a bully.
Speaking of the former...
Samantha LaRusso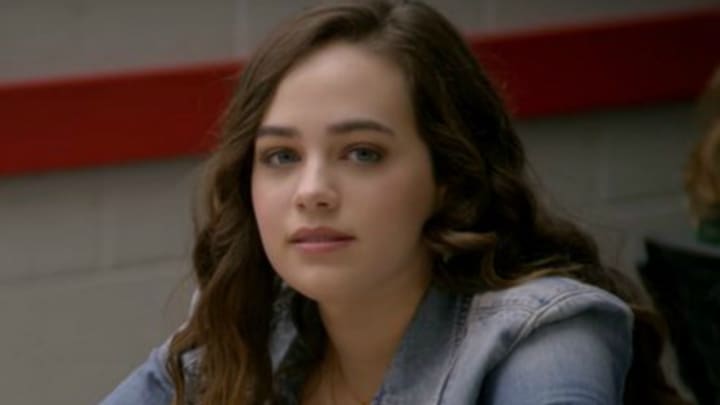 Samantha LaRusso. Where do I start? Season One sees her hanging out with the mean girls and being part of a hit and run, which she keeps her mouth shut about. She also dates Kyler, a complete douche nozzle who had been bullying Miguel, and later slanders Sam after she dumps him. Speaking of Miguel, he becomes Sam's new BF, but it becomes a triangle when Robby (Johnny's estranged son) gets Sam's attention. Of course, Sam's basking in it...too much. She basically caused those two to nearly come to blows, and when she got caught in the crossfire, Sam had the nerve to blame Miguel for everything.
So Sam ends up with Robby by Season Two, while Miguel has a new GF in the form of Tory Nichols, who Sam quickly antagonizes by going full Karen on her and accusing her of thievery. So that begins a rivalry that becomes even more heated when Tory spots Miguel and Sam kissing, and it's followed by Tory and Sam fighting at the school, which turned into a campus-wide karate brawl that saw Miguel kicked off the balcony by Robby, leaving Miguel on a long road to living--let alone doing karate again. As for Sam, she actually ended up back with Miguel in Season 3, and she still had Tory as a nemesis. During that time, however, as problematic as Sam was, Tory was (at that time) worse; she was one step away from being a Lifetime movie villainess.
And then Seasons 4 and 5 saw Tory become more vulnerable and less hostile, beginning with Tory's no-good aunt tracking her. So Amanda helps out Tory, but how does Sam react? Pouting, self-centered complaining, pettiness, the whole nine yards. Seriously, I expected Sam to actually find Tory's aunt and tell her where she is. I'm only surprised that she didn't; Sam is that petty. Sam has also used both Miguel and Robby on several occasions, and of course, she's also a coward as well. She did nothing when her so-so BFFs cyberbullied Aisha, only gave her usual tone-deaf responses, yet had the nerve to try to turn to Aisha when Kyler was slandering her. And of course, we can't forget Sam basically hiding under her yellow streak as Demetri was getting his arm broken; seriously, how useless is this young woman?
Amanda LaRusso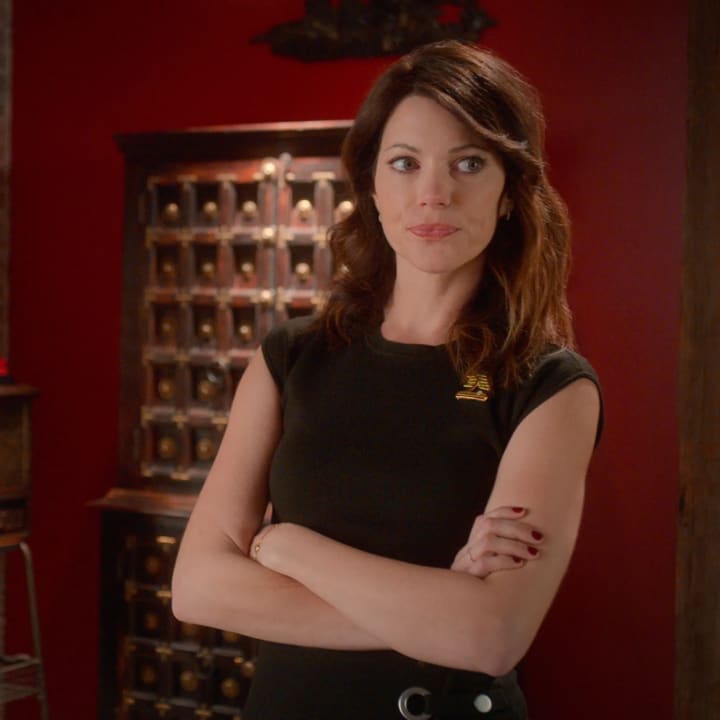 Honestly, as bad as Sam is, Amanda LaRusso's worse. I had her figured out once I saw her basically approve Sam's desperate attempts to cling to the popular clique, and similar to Daniel, Amanda does appear to enable Sam's behavior. There is one thing that just irks me the most about Amanda: all she does is browbeat Daniel! Everything is his fault! Amanda hardly backs Daniel up in anything, especially in moments when his back is against the wall. Even during Season 5, which saw the couple approached by Terry Silver (more on him later), we see Amanda acting quite...friendly...towards Silver, whose presence was solely created just to get in Daniel's head. Now, Daniel took the bait, but he didn't deserve to be blamed and berated by Amanda.
Something told me that something was off about Amanda, and I saw so much during my Labor Day Weekend binge. I was hoping that Amanda and Daniel would have split up by the end of Season 5, but that's not the case. Amazing. After three good (potential) love interests in the form of Ali (Part I), Kumiko (Part II), and Jessica (Part III--later revealed as Amanda's cousin!), Daniel ended up with Amanda?! Seriously?!
Kreese and Silver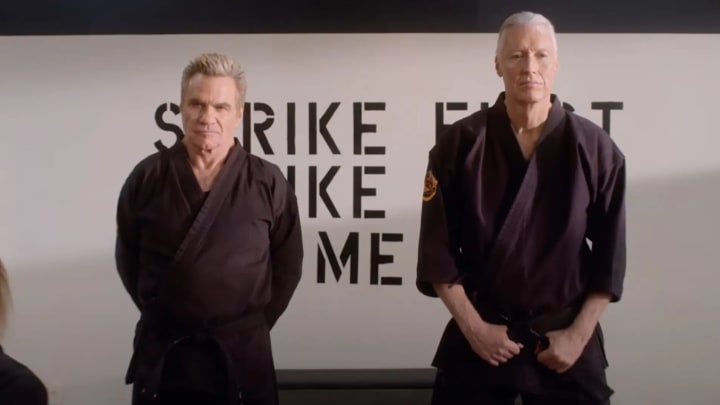 John Kreese and Terry Silver. Oh man! The former, played brilliantly by Martin Kove, was introduced in the first film and returned in the third, which introduced us to the latter, played with great venom by Thomas Ian Griffith. Part III told us a co-dependency was there, but when Terry Silver returned in Season 4 of the series, we found out who was the one dependent on whom.
Silver's return saw him being sought out by Kreese, who wanted to get that evil band back together. Problem: Silver was living his best life. No longer coked up, on medication, and enjoying his wealth and peaceful life, Silver originally turns Kreese down, but later into Season 4, the duo's back together. However, that season ended with Kreese being blamed for the attack of Cobra Kai student Stingray, but that was all set up by Silver, as he wanted Kreese out of his life, as well as full control of Cobra Kai--along with the Big Bad title in Season 5.
Kim Da-eun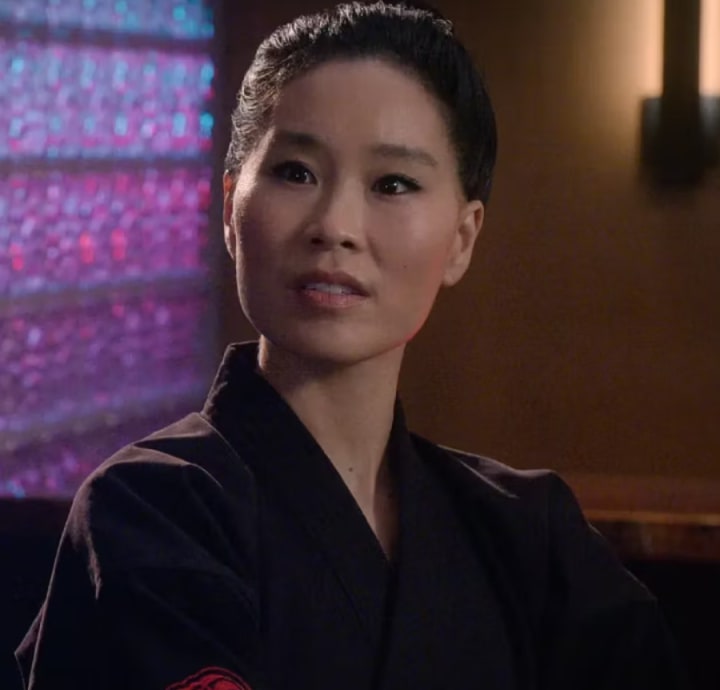 Oh man, oh man! You know, the last thing I expected in any of the Karate Kid films was a killer villainess. I had the same lack of expectation in Cobra Kai as well, and I was fine with it; I was just enjoying a lot of the great stuff the series was giving us. And then, she appears in Season 5. Kim Da-eun, an absolutely lethal and cold-blooded sensei who is part of Terry Silver's Cobra Kai dojo. I left out "sadistic," sorry about that. Alicia Hannah-Kim portrayed Kim Da-eun in the latter half of Season 5, and there are stories that she could pop up as the overall Big Bad during the upcoming final season. Not only that, she could end up aligned with Kreese, who ended Season 5 by staging his death (yet again) and escaping from prison. After all, Kim Da-eun did ask about Kreese following her arrival, and flashbacks revealed that, even as a child, Kim does have a bit of a fondness for Kreese, including a moment where Kreese broke a vase to cover for her.
Speaking of Season 6, the main rumor I've been reading has centered on the appearance of Julie Pierce, the central protagonist from The Next Karate Kid who was played by Hilary Swank. This would be so epic if this happened, but we have to continue playing a long waiting game because production halted on May 2, 2023 due to the ongoing strike. I know this much: I watched 50 episodes in a three day Labor Day Weekend span, and all while I was under the weather. Watching that awesome show kept me going despite how I was feeling, though I am a lot better now, and all I am hoping for is an end to this strike and the sixth and final season to hit Netflix, most likely a mega-sized season split into two parts.
Reader insights
Be the first to share your insights about this piece.
Add your insights