Reviewing Disney+'s "Goosebumps" Revival, and My Hopes for Season 2
A look at the 2023 Goosebumps revival that aired on Disney+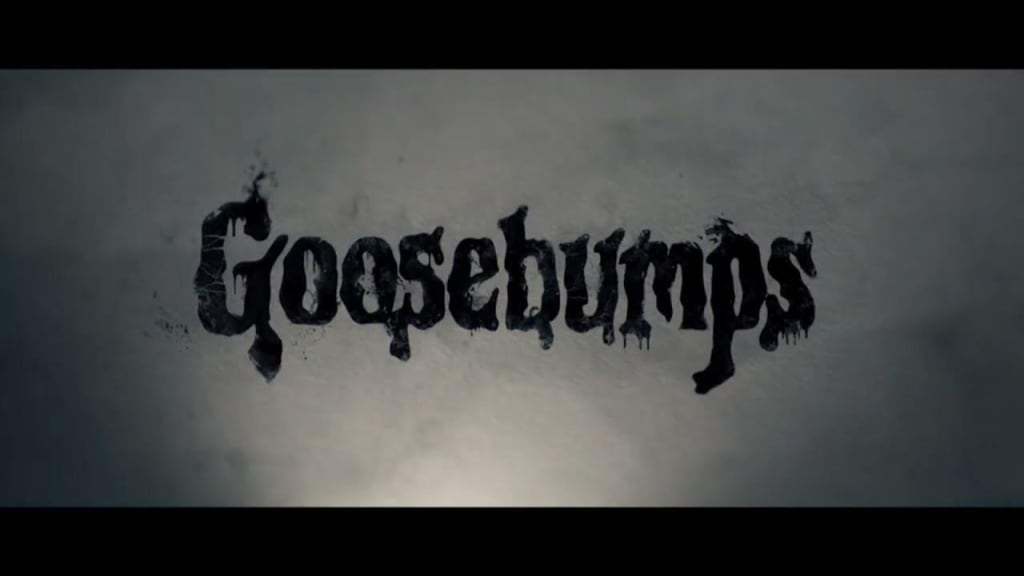 God, I love Goosebumps! Let me tell you a bit of a personal story. When I was in third grade, I saw nearly all of the kids with these books that said, "Goosebumps" on the front. I had no idea what they were; I did know that they were supposed to be horror stories directed at children. I also knew one other thing: I wanted those books! I finally bought a Goosebumps book about a year or two later, though I didn't collect them in order, mainly because there were a lot of them out at that time.
The first book I bought was "The Cuckoo Clock of Doom" (the 28th book), and I have had some others since--such as "Stay Out of the Basement," "Attack of the Mutant," "Be Careful What You Wish For," two "Monster Blood" books (but not the first one, oddly), "The Werewolf of Fever Swamp," and the very first book, "Welcome to Dead House." The popularity of the books resulted in a Goosebumps TV series that debuted on Fox Kids in 1995, airing for four seasons and 74 episodes between 1995 and 1998. A vast majority of the books were adapted into TV episodes, and in 2015, a Goosebumps film hit the big screen, with a sequel (Goosebumps 2: Haunted Halloween) coming out in 2018. Both films featured Jack Black as a fictional version of the book series' author, R.L. Stine.
News of a revival series first hit in 2020, and finally, the series hit Disney+ on October 13, 2023 (a Friday the 13th, at that). While the old mystique was there, it was quite different from the Goosebumps incarnations that we know. The main difference was that the anthology theme wasn't instilled; the books and the original TV series featured different stories with different characters, with the exceptions of the stories that had follow-up sequels, such as "Monster Blood" and "Night of the Living Dummy," for examples. This 2023 reboot had a central arc, and was also darker and more serious in tone than the original series.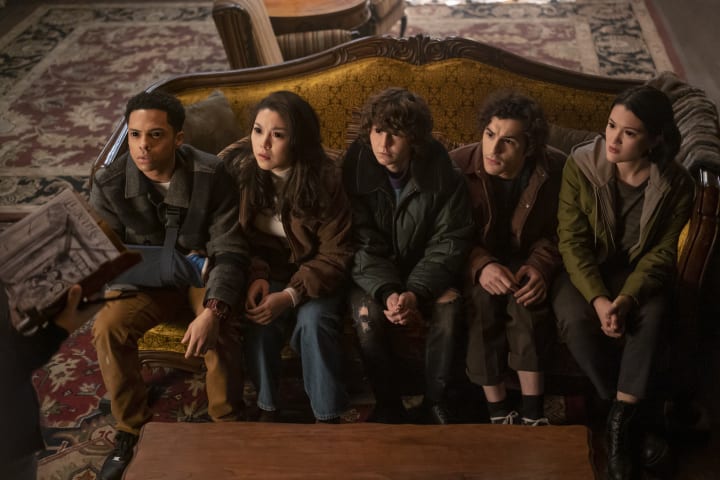 The series centered on a quintet of teenage protagonists, and the cast is as follows. Zack Morris (yes, that's actually his name) played Isaiah, Ana Yi Puig played Isabella, Miles McKenna played James, Will Price played Lucas, and Isa Briones played Margot. If that surname, Briones, sounds familiar to Chucky fans, it should. Isa Briones' brother is Teo Briones, who played Junior Wheeler during the first season of Chucky. In another wild connection, Lexa Doig, who played Junior's mother on Chucky, appears in this series as Margot's mother. Justin Long played Nathan Bratt, an English teacher who plays an unwitting role in the main story arc, as he ends up possessed by Harold Biddle, a student who died in a house fire in 1993.
Some of the episodes are adaptations of the books, and this includes the second episode of the reboot series, "The Haunted Mask."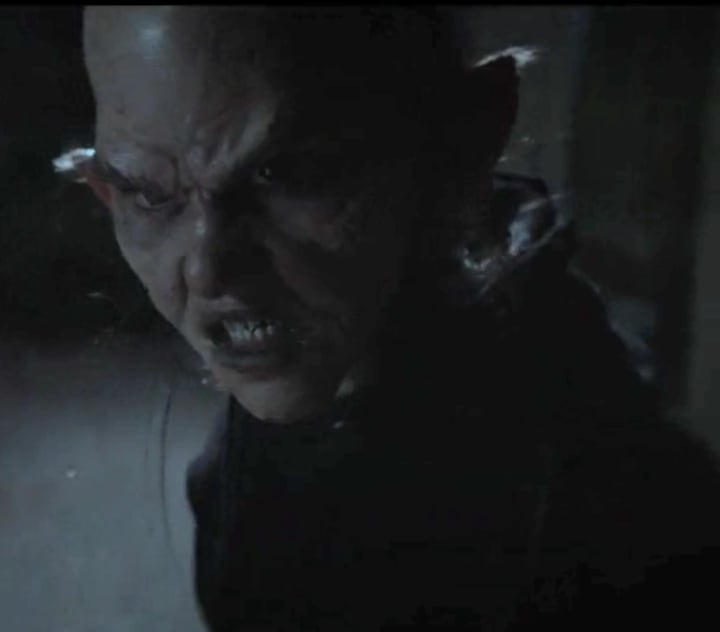 We all remember "The Haunted Mask" for centering on Carly Beth Caldwell, a timid schoolgirl who, after putting on a monstrous mask, suddenly becomes emboldened to the point of being borderline evil and frightening. In this reboot version, Isabella is the centerpiece, as she is mostly ignored at school, leading her to find solace in trolling others. She later comes upon a creepy mask and dons it during a Halloween party, and similar to Carly Beth, Isabella becomes emboldened. However, the mask's control turns Isabella evil, first by snapping at Lucas after her father's drone is damaged, and then, Isabella dons the mask and beats down Lucas, before the mask covers her face and turns her into a troll-like monster.
We now see a monstrous Isabella pursuing her younger brother, Alan, who managed to get through to his sister and convince her to free herself from the mask's control. Isabella does so, but I remain fascinated over this reboot version. The original only threatens a monstrous transformation for Carly Beth, but in this version, Isabella turns full-on heel (monster heel, if you will) and really goes on a violent rampage before she finally frees herself from the mask's control. Ana Yi Puig's performance in the episode was amazing; we definitely see Isabella's suffering over being isolated, and it comes out in the early stages of her heel turn in the episode.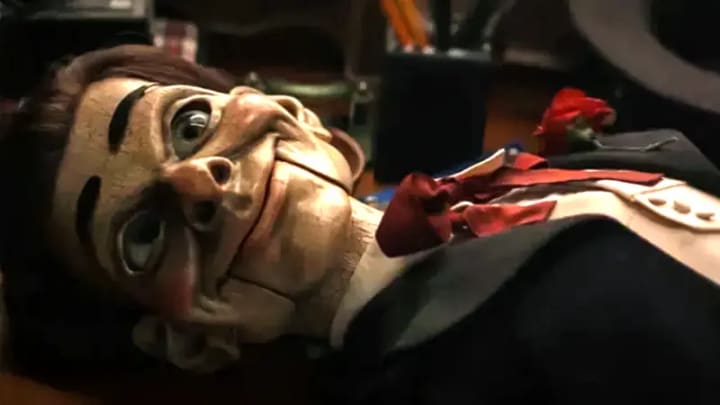 The first season lasted 10 episodes, and the first five actually hit Disney+ on that aforementioned premiere date (October 13, 2023), while the bottom five were released weekly up to the season finale, "Welcome to Horrorland," which hit Disney+ on November 17, 2023. It really was a tale of two halves; while each student served as a main focus in the retellings of the novels, they all got involved in the central arc, which ended up involving the familiar dummy: Slappy.
You can't have Goosebumps without Slappy. In this version, Slappy was actually an evil sorcerer, but he ended up trapped in that form for many years. He ended up in Biddle's clutches, and it changed him...for the worse. While Episode 5, "Reader Beware," ended with the teased belief that the teens' parents killed Biddle, the following episode, "Night of the Living Dummy," revealed that the parents were friends of Biddle's and were trying to take the dummy knowing that it was responsible for Biddle's change in demeanor.
Strangely, the Harold Biddle arc actually ended in Episode 8, "You Can't Scare Me," but the real drama was unveiled in the final two episodes, as Slappy's human form, Kanduu, was brought back. Kanduu unveiled his master plan to release actual monsters into the world, so that people would fight them instead of each other, but that would result in so much death and destruction. The teens managed to stop Kanduu by turning him back to his original form, a soldier named Rupert who was fighting back in 1879, but before that, Kanduu shoots Isaiah, who is later revived by Margot via an incantation. As for Bratt, who willingly used Slappy to finish his novel, the last moment pretty much showed that he's possessed again, this time by Kanduu.
I absolutely loved this reboot, mainly because of the edge, the darkness, and the cast. It was amazingly action packed, and was quite fun to watch! Season 2 needs to happen, mainly because Disney+ needs to make up for abruptly cancelling another R.L. Stine series, Just Beyond, when it was gaining a lot of steam. If/when we do get a second season of this series, then it means we should see more of the novels being redone again. I have a few suggestions:
Monster Blood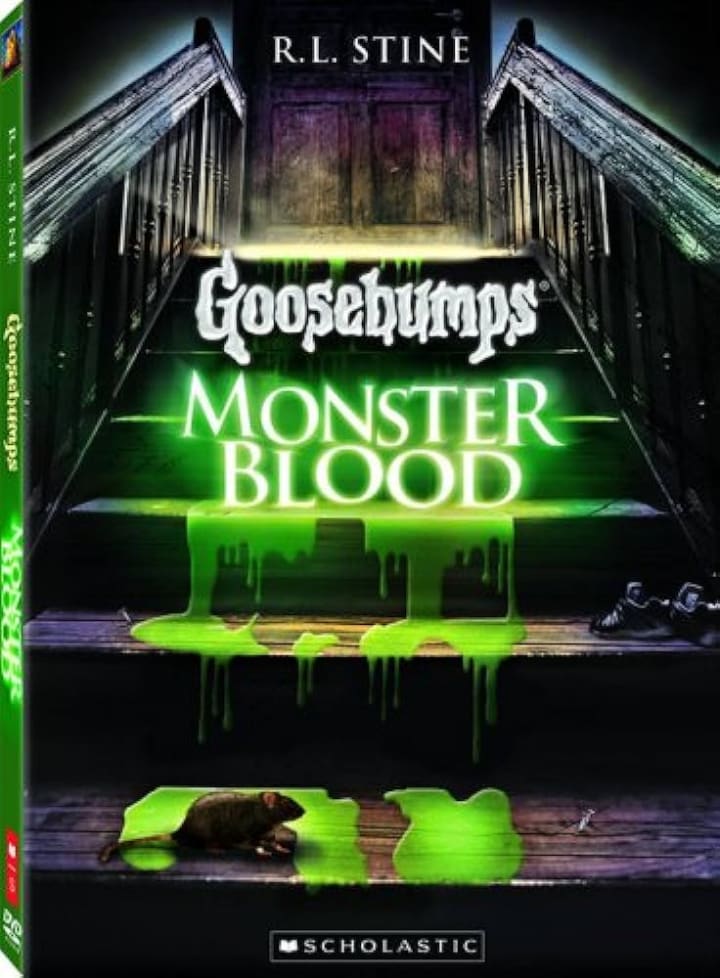 You know, while Slappy does deserve some flowers as the centerpiece of the Goosebumps franchise, I can't help but think that Slappy's pomp and circumstance should be turned down just a bit in favor of the "Monster Blood" series, especially since it had four books in the original novel series. Chances are, we won't see the original characters, which is fine with me, but we need to see Sarabeth--the plot-twist villainess from the first book (which was the third overall in the series), and she could be more ominous that she was in the original. Seriously, if Françoise Yip wasn't already playing Isabella's mother on the series, she would be perfect for Sarabeth. I could see Tricia Helfer in that role as well.
Chicken Chicken
My reason for wanting "Chicken Chicken" as part of Season 2 is simple: the original TV series never touched this one, and I'm upset about it. This was a good story with an interesting villainess in the form of Vanessa, who is some sort of witch, though the book doesn't explicitly say so. Honestly, now that I've seen shows like The Haunting Hour and Just Beyond, I can definitely picture a televised adaptation of "Chicken Chicken," mainly episodes of the other two shows have featured similar plots. I can definitely picture one of the following Desperate Housewives actresses playing Vanessa: Teri Hatcher, Marcia Cross, Eva Longoria, or Dana Delany.
The Werewolf of Fever Swamp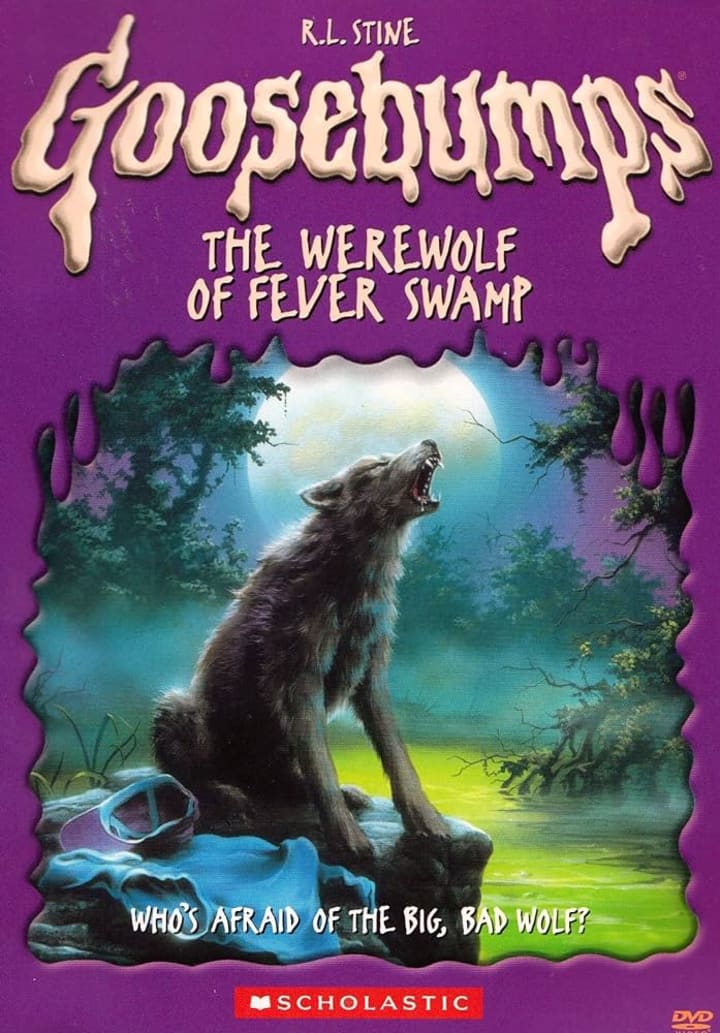 If/when we get a Season 2, and we don't get "The Werewolf of Fever Swamp," this fan of werewolves will raise hell. This novel is one of the most known in the Goosebumps series, and I would love to see this part of a potential second season. If this gets done, they need to genderflip the titular werewolf, who was revealed as Will Blake in the novel and the original TV series, because even though we are almost in 2024, female werewolves remain quite scarce on TV and film. The she-wolf could either be another teenager, or the teen could be a red herring who could divert suspicion away from a villainous adult female werewolf--who (for good measure) could be a school teacher. As for casting, well, I'll let the show figure that out.
That's just some ideas I have; I have a few more, but I'll be good if I see those three retooled in this reboot series. This reboot was quite awesome; I loved every minute of it. It would be so epic if we get a second season. Time will tell if we actually do receive news of a renewal.
Reader insights
Be the first to share your insights about this piece.
Add your insights