Remembering Olivia Newton John with 'Xanadu'
You can have Grease, my Olivia Newton John memory is Xanadu.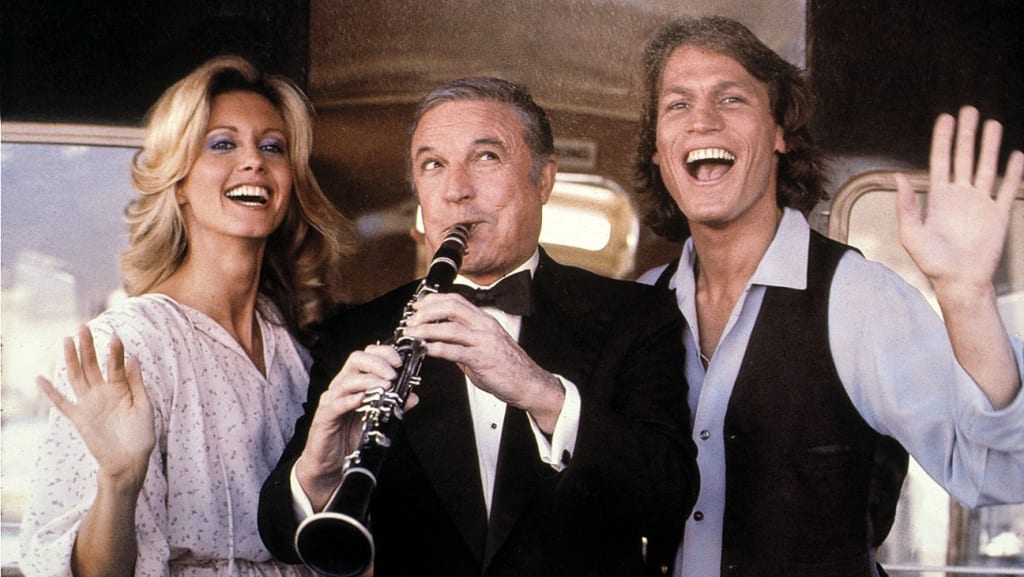 This week, Olivia Newton John passed away. She was 73 years old and had bravely fought cancer for several years. Tributes have poured in for the singer who holds a wonderfully unique place in our culture. She's at once a figure of resolute earnestness that Generation X held up for mockery. But she's also a person who is remarkably easy to like and whose work is very easy to enjoy. Take for instance her rather checkered film career. Aside from Grease, a movie that has achieved cult fame, she wasn't in many movies and she was certainly not in many good movies.
In fact, my favorite Olivia Newton John movie is one that falls into the not very good category. Xanadu is an epic fever dream of cocaine fueled 1970's weirdness. It's a musical that longs to bring the generations of the big and the disco together for a Brady Bunch style family singalong. It's pure bland white bread on one side and goopy, gooey Hollywood cheese on the other. It's a massive misfire of intent and yet a wildly enjoyable failure.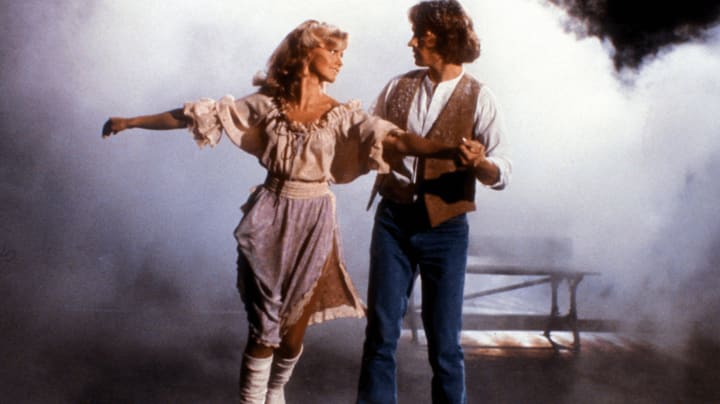 I have this wonderful fever dream of a Xanadu remake. It stars Jonah Hill in the Michael Beck role, Amanda Seyfried in the Olivia Newton John role and Elvis Costello in the Gene Kelly role and host of comedians and musicians in odd roles from David Cross and Sarah Silverman as the voices of the gods to Beck playing center stage at Xanadu. Everyone would play the material straight except Jonah who would do a variation of the kind of awkward, socially ambivalent outcast that has made him a star.
Hill's odd rhythms bounced off of a bouncy, trippy, happy musical just seems priceless. Instead of ELO you bring in Beyonce, replace Big Band Music with Grunge Mosh Pits and throw that next to people who still line dance and there is something bizarre and astonishing that could come from that. My beautiful/terrible idea for a Xanadu remake out of the way, let's look back at Xanadu and the wonderful place that it deserves in our cult canon, a baffling trainwreck with a big beautiful heart provided by Olivia Newton John at her most blonde and innocent.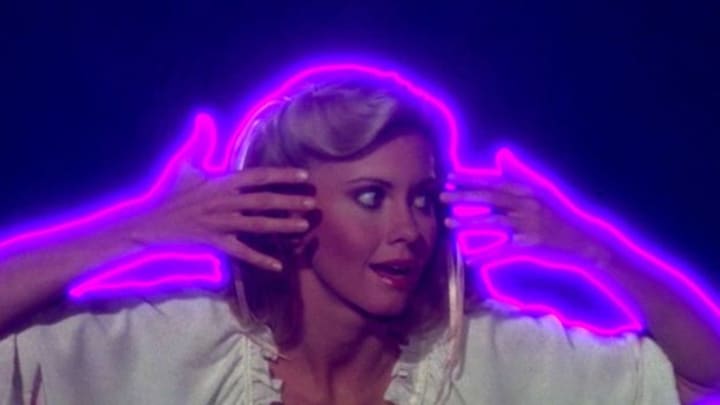 Michael Beck essays the role of one of the least believable artists in movie history. As Sonny Malone, whose name is uttered as one single word for some reason, Beck is more wooden and laconic than your average computer generated extra in a Marvel movie. Sonny Malone is an artist in desperate need of inspiration. After scattering his latest failure to the wind. literally, he throws it in the air, he misses the piece coming to life in the form of nine gorgeous women who light up like Tron motorcycles and fly off leaving rainbow contrails in their wake.
One of these women is Kira (Olivia Newton John) who loves roller skating and vague intentions. One day she roller skates up to Sonny Malone and kisses him then skates away without a word. Sonny Malone is intrigued and spends his days stalking her on the Malibu boardwalk, also on roller skates, feathered Andy Gibb hairdo dancing in the breeze.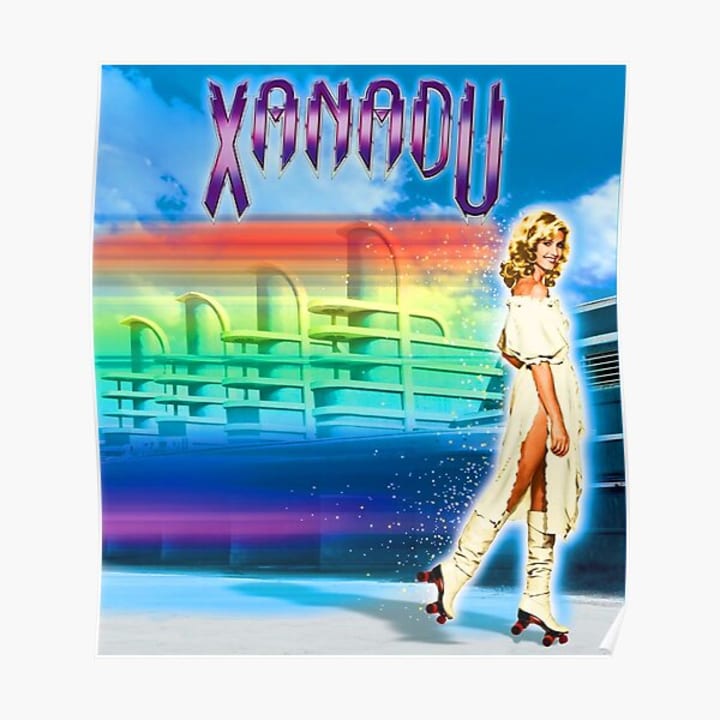 Not finding Kira, Sonny Malone does stumble upon an ex-big band clarinet player turned construction company millionaire, Danny McGuire (Gene Kelly) doing what construction company millionaires do, playing clarinet on the beach. The two strike up a friendship and find that Kira is a mutual friend except that Danny knew her as the singer in his days with the Glenn Miller orchestra.
Neither seems all that phased by this rather remarkable occurrence and instead invite one another to go into the nightclub business. With Kira's inspiration they build Xanadu, a club that will feature the swinging big band of Danny's youth and Sonny Malone's power pop rock pals like Fee Waybill of The Tubes! How Sonny Malone makes the switch from artist to nightclub owner is something the plot isn't all that interested in so why should we be interested either.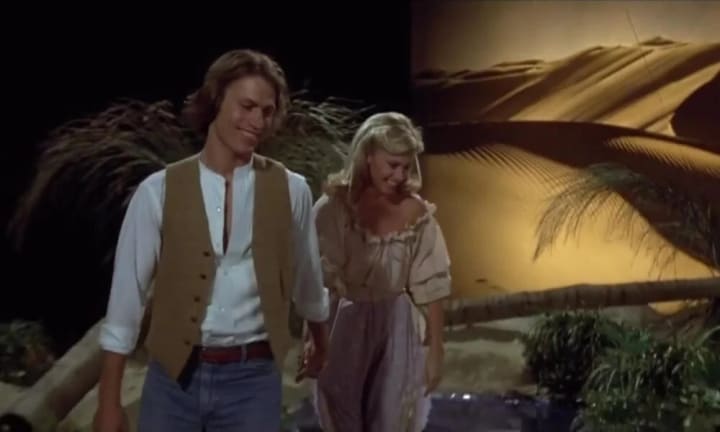 All of this wondrous oddity is set to a score by the very talented Jeff Lynne from Electric Light Orchestra, a band that contributes a couple of dull power pop numbers to this.... let's call it 'eclectic' soundtrack.
Xanadu exists to this day in our collective pop culture memory bank buoyed by its oddity. The star power of Olivia Newton John and it's historic footnote as the last movie in the career of the legendary Mr. Gene Kelly are contributing factors, but oddity, bizarre, incomprehensible oddity drive this cultural train wreck. Directed by Robert Greenwald, Xanadu wanted to be all things to all audiences. It's a cornball call for The Greatest Generation and the Baby Boomers to boogie together and put all of that recession, Vietnam, Watergate stuff behind us because everything is A-Okay.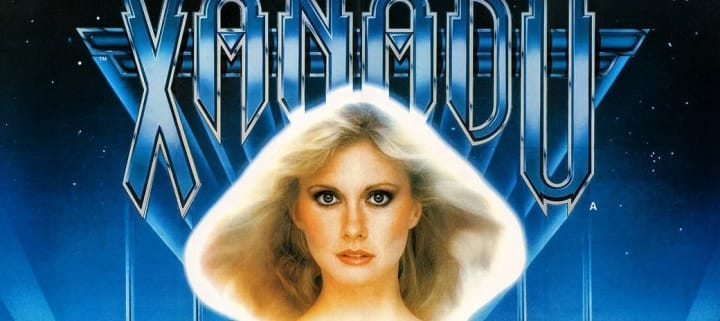 It's astonishing to watch all of this come together and fall apart in such a bizarre collection of choices. One can only imagine the lack of sleep and heaps of narcotics that must have been consumed to dream up the idea of pairing Electric Light Orchestra with a real orchestra, a country music line dance and the 80's power pop of The Tubes. The tonal whiplash of learning Olivia Newton John is a muse sent to Earth by the Gods to inspire two strangers to start a nightclub together to the bizarre romance that ends with the muse's own doppelganger being paired off with the leading man.
Director Greenwald adds yet another weird layer to the cultural history of Xanadu with his career evolution from director of weird wild pop musicals, to making arguably the most controversial TV movie in history, The Burning Bed, to him becoming a liberal documentarian of some renown. His Outfoxed, Iraq For Sale, Wal-Mart: The High Cost of Low Prices and Uncovered: The Real Iraq War are some of the most affective liberal muckraking of the 2000s. To think he is the same man who delivered the astonishing fluff of Xanadu is truly mind blowing.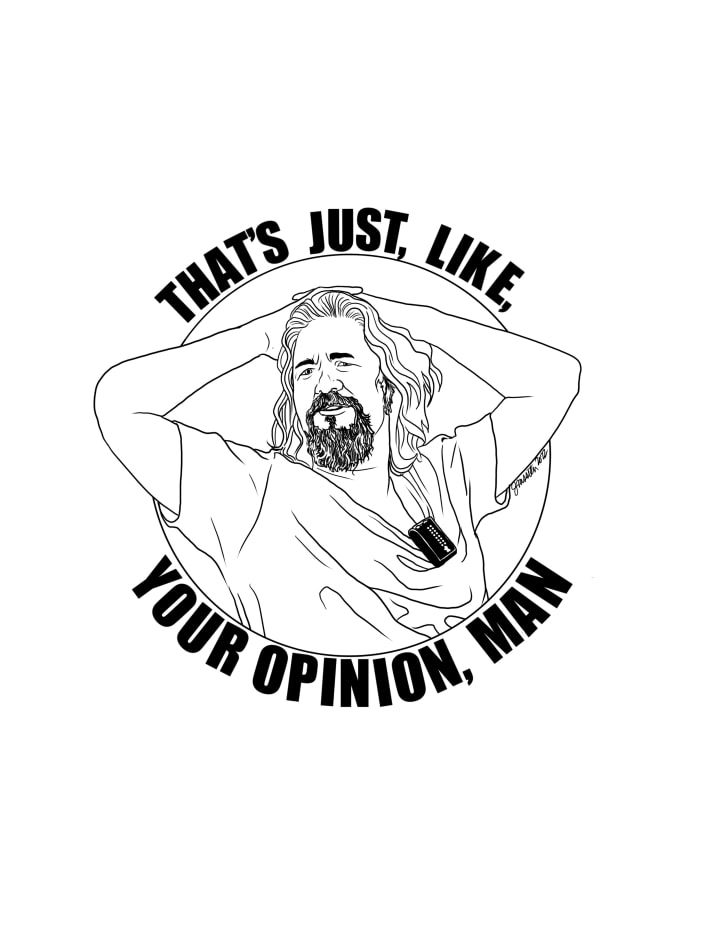 As cultural artifacts go, Xanadu doesn't have the cache of a Rocky Horror Picture Show but it could if people gave it a chance. Xanadu is not a good movie but watching it with a group of friends and poking fun at the bizarre idea behind it, Michael Beck's awful lead performance, and genuinely enjoying Olivia Newton John's lovely and sincere attempt at making this movie work, are pleasures that deserve cult status.
Find my more than 20 years worth of Movie Reviews at SeanattheMovies.blogspot.com. You can also follow me on Twitter @SeanattheMovies for my archive reviews and my modern review feed @PodcastSean. I do accepted commissioned movie reviews. I can't guarantee a positive review but I can guarantee I will write about your movie. That can be found on my KoFi page. And you can listen to me pay tribute to Oliva Newton John on the latest episode of the Everyone's a Critic Movie Review Podcast available now on your favorite podcast app.
About the Creator
Hello, my name is Sean Patrick He/Him, and I am a film critic and podcast host for Everyone's a Critic Movie Review Podcast. I am a voting member of the Broadcast Film Critics Association, the group behind the annual Critics Choice Awards.
Reader insights
Be the first to share your insights about this piece.
Add your insights