Remembering Chadwick Boseman And His Achievements
We Will Never Forget you Wakanda Forever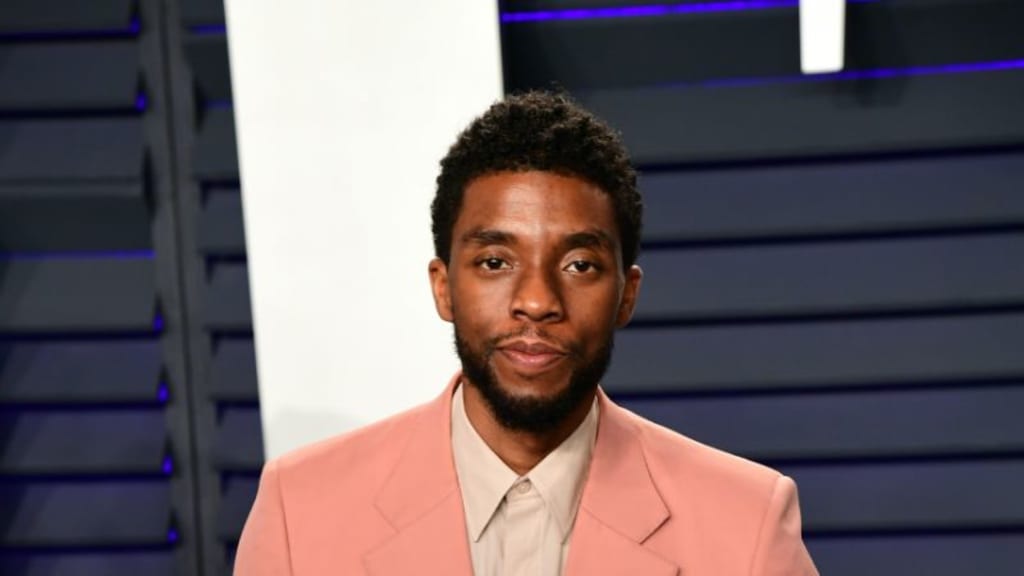 By now, many people around the world are aware of the passing of Chadwick Boseman that took place on Friday, following a four-year battle against colon cancer. He was 43, only three months away from turning 44. As everyone grapples with these tremendous loss, we look back at the achievements.
Boseman's acting career began in the 2000s, during which had several roles in television. Some of these were one-time appearances, but early on, in 2003, he got a recurring role in the long-running soap opera All My Children. Later roles would include Nate Ray in nine episodes of Lincoln Heights from 2008 to 2009, and Sergeant McNair in all 13 episodes of Persons Unknown. After that, he had one-time appearances on a few more shows in 2011, but then his career pretty much shifted to film.
What some may not know is that Chadwick Boseman has actually written and directed a 2008 short film titled Blood Over a Broken Pawn. This earned a Jury Award Honorable Mention at the Hollywood Black Film Festival. He later directed a 2012 short film called Heaven, which was written by Javon Johnson. He did not act in these, but these are examples of how he played around with working off-camera. But of course, he became best known for his feature film roles.
Particularly, Boseman took a few shots at playing real-life figures. His first feature film role was as football halfback Floyd Little in 2008's The Express: The Ernie Davis Story. Other roles as figures who have really stood out in history include Jackie Robinson in 2013's 42, musician James Brown in 2014's Get on Up, and first African American Supreme Court Justice Thurgood Marshall in 2017's Marshall. Chadwick Boseman really immersed himself in these roles and project the habits and emotions of these people. He was essentially a chameleon and had a knack for getting audiences to buy into his performances as these people. In 2014, he won the CinemaCon Award for Male Star of Tomorrow. For Get on Up, he won the Virtuoso Award at the Santa Barbara International Film Festival. For Marshall, he won the BET Award for Best Actor.
There have been other film roles in between the aforementioned ones, but of course, the big one was as Marvel's Black Panther. He played T'Challa in four hit films: Captain America: Civil War, Black Panther, Avengers: Infinity War, and Avengers: Endgame. These came out from 2016-2019, falling in line with the span of time during which he was, unbeknownst to the general public, fighting cancer. Nobody would have guessed what was going on in secret just by looking at his stellar performance as the beloved hero. For Black Panther alone, he won the BET Award for Best Actor, the Screen Actors Guild Award for Outstanding Performance by a Cast in a Motion Picture (shared with the rest of the cast, of course), the People's Choice Award for Favorite Male Movie Star, the MTV Movie + TV Awards for Best Hero and Best Performance in a Movie, and the Image Award for Outstanding Actor in a Motion Picture. He later won the latter award again for 2019's 21 Bridges.
It really is remarkable how much he was able to accomplish during the time when he was fighting cancer. A video of a Sirius XM interview from 2018 has actually resurfaced. In the video, Boseman talks about two children named Ian and Taylor, who both had terminal cancer and were hoping to be able to see Black Panther. Their excitement for the film really moved Boseman. You can see him getting very emotional as he brings up the fact that the kids passed away before they could see the movie. Given that he was fighting the same fight, this video has another layer to it.
Judging from Boseman's words, it is evident that he felt even more motivated to give it his all as T'Challa, knowing that Black Panther meant so much to Ian and Taylor. He was enduring the same struggle and kept doing the role for the kids. Even though he would have still done the role regardless, knowing how inspired he was by them is just heartwarming to hear. He had the heart of a hero. Superhero films like those from Marvel can be enjoyed by everyone, but children are a huge portion of the audience. Children need heroes, and some have found that hero to look up to in Boseman's portrayal of T'Challa, a character who fights to ensure the safety of his people and the world at large. That in itself is a tremendous achievement on Boseman's part. He has left a legacy that is cemented in the pantheon of entertainment.
From the bottom of our hearts, we thank you, Chadwick Boseman, for all that you have given.
Written By Steven Shinder
Syndicated from Culture Slate
Reader insights
Be the first to share your insights about this piece.
Add your insights