Quinn and Carter's lives unravel on 'The Bold and the Beautiful'
One night of passion will affect "Quarter" for quite some time to come. The fallout and broken hearts from their betrayal will continue to grow.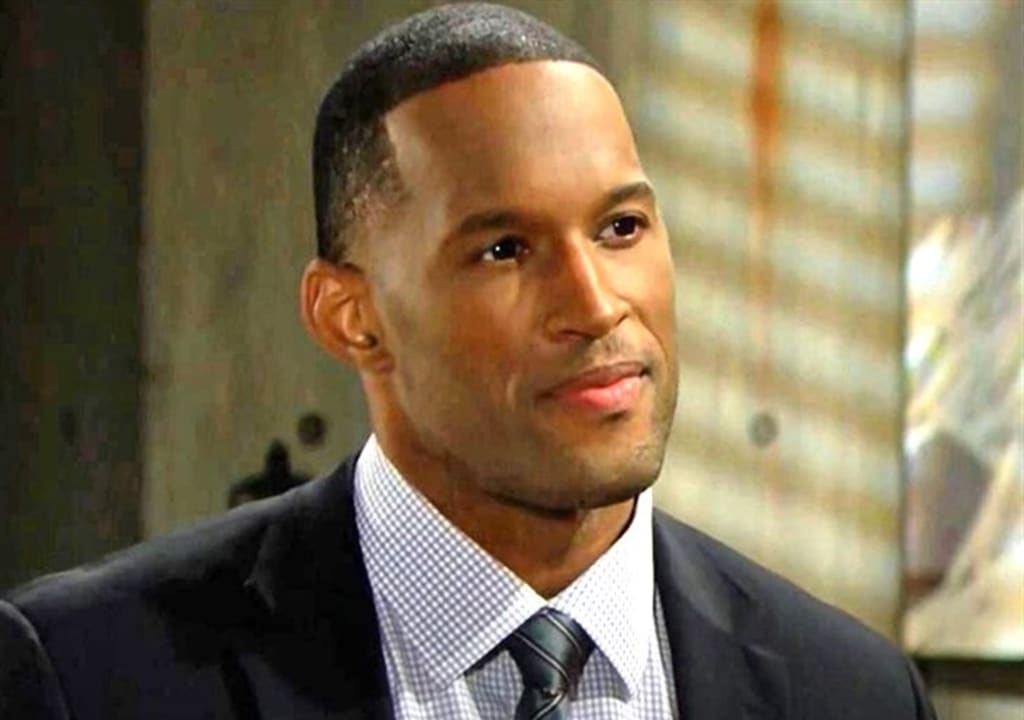 On THE BOLD AND THE BEAUTIFUL, Paris Buckingham's spidey sense was spot on when she told her sister that Quinn could not be trusted. On Monday Zoe was texting Mrs. Eric Forrester to find out if she had taken care of Carter and indeed she had. Zoe thought Quinn was her new bestie and was going to run interference between herself and Carter. Instead, Quinn ended up in bed with Zoe's former fiancee.
"Quarter" as they are being called by fans of the CBS daytime drama are now about to do the walk of shame. They are guilty about their night of pleasure and don't desire to repeat it. There is a possibility that these two can walk away from one another and pretend nothing ever happened but it will not be so easy to look into the eyes of those whom they have disappointed.
There is also a chance that Carter and Quinn will not be able to keep their hands off of each other and will hit the sheets again and again. This willlead to them being sloppy and getting caught. In the meantime, Eric, Zoe, Paris, and Ridge, will all be shocked when this does hit the fan. Carter is considered to be one of Ridge Forrester's best friends and Eric thinks highly of him as well. No one saw this coming early on, especially not the viewers who consider Carter a good guy.
Now Mr. Walton has been soiled by Crazy Quinn and he is no better than the other schemers and cheaters on the CBS daytime drama. Some viewers have expressed sympathy on social media for Quarter whom they believe have a connection. Carter was pretty hard on Zoe who never cheated with Zende but only kissed him. Carter has actually had sex with another man's wife and not just any man.
Even Quinn and Ridge did not go all the way in their betrayal of Eric but Carter has done the unthinkable and could lose his job. Eric knows Quinn is a younger woman with healthy desires but he never thought she would act on them. He will especially be hurt to know that the man he named as COO of Forrester Creations has repaid him by sleeping with his wife. This is not what anyone saw coming when Carter became more prominent on THE BOLD AND THE BEAUTIFUL.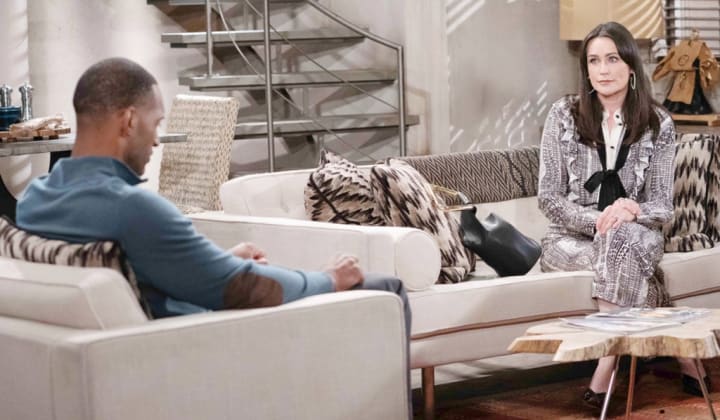 A majority of those who enjoy the CBD daytime soap were happy when Lawrence Saint-Victor's character got his own apartment, began dating Zoe and was give the COO position. Most viewers assumed the actor had been placed on contract and would be more visible than in the past. Previously Carter was only in scenes when he was delivering legal documents or officiating at a wedding and he was never in a front-burner storyline, until now.
This hook-up will send shock waves throughout LA because there is no one who even had a hint that it was going to happen until shortly before it did. This could be what causes Eric to kick Quinn out for good, unless he blames himself for not allowing her back into his bed. Spoilers say Quinn will confide in her bestie Shauna which is a recipe for disaster. At some point Ms. Fulton might feel the need to relieve herself of the knowledge she has been trusted with.
Carter and Quinn could end up without a pot to cook in, unless Eric chooses to forgive them and allow the duo to continue working for his family business. It's going to be fun watching Quarter squirm as they attempt to cover up their indiscretion. B&B watchers have been discussing on social media whether or not those two might actually fall in love. Both currently feel as if they needed their night together but it was still wrong.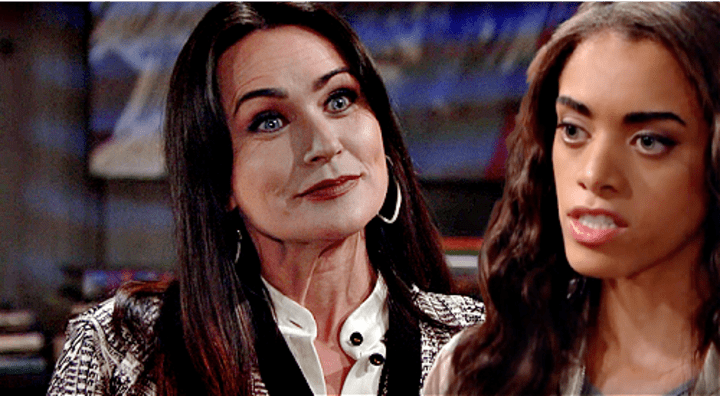 Viewers did not believe Eric would take Quinn back after she tri8edruin Ridge and Brooke's marriage. He did but the fact that he cannot be intimate with her speaks volumes.Fans will be weighing in as to whether or not they believe this time Quinn will be removed from the Forrester estate and not allowed back. They will also be wondering what Cater's final fate will be. As news of this tryst comes to light, many who hear the news will be horrified. Just imagine what Wyatt is going to think of his mother's actions.
Wyatt already had to accept that Quinn was sleeping with his brother Liam while he had amnesia and e thought those days were over when she down with Eric. In real time Rena Sofer is 52 and Lawrence Saint-Victor is 38. Such romances are more common these days, and a 14 year age difference is not a big deal to most. Even so, within the world of the Forresters, Spencers, and Logans there will be a lot of shock at Quarter hooking up. Brooke and Dollar Bill will certainly have harsh words for the woman they both loathe.
B&B fans are wondering if this will be what makes Zoe leave LA. Her portrayer Kiara Barnes is leaving daytime for a role in the new Fantasy Island on Fox. No one knows yet whether the character will be recast or if she will simply leave town. Stay tuned to find out how much damage this connection will cause and whether or not it will continue as time goes by.

Cheryl E Preston
Cheryl is a poet, freelance writer, published author and former Newspaper columnist. She has degrees in Psycology and Biblical studies. She enjoys sharing natural cures, and Nostalgia related info. Tips are greatly appreciated.
See all posts by Cheryl E Preston →