Victoria's hidden agenda is no secret on 'The Young and the Restless'
Viewers who desire Billy to remain with Lily are angry but Villy fans knew what was going to happen all along.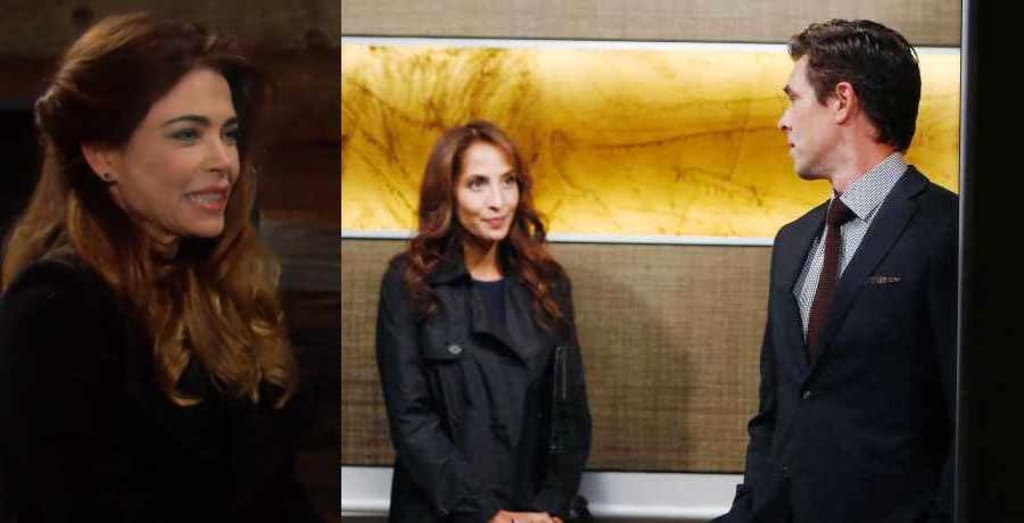 On 'THE YOUNG AND. THE RESTLESS' Victoria Newman is pretty easy to figure out where her ex-husband is concerned. She can't stand Billy Abbott while they are together and subconsciously compared him with her father. Vicki cannot stop lusting for her former spouse when he is with another woman and pulls out all the stops to get him back. Victoria was always around when Billy was with Phyllis but once they got back together Vicki seemed to be judgmental of her husband.
Spoiler alerts say Victoria now has a hidden agenda but many who enjoy the CBS daytime drama saw it come by all along. Fans of the show who prefer Billy with Lily were hoping against hope that the writers would allow this duo to be together for the long haul. A number of those who watch THE YOUNG AND THE RESTLESS found the pairing of "Blily" to be a refreshing change of pace. In the back of their minds, however, these viewers were concerned about the very thing Villy fans actually wanted to happen.
It was only a matter of time before Victoria Newman set her sights on her ex-husband yet again. Y&R fans also knew that Billy would fall right into her trap. Things had seemed to be going well for Lily and Billy ax he was expressing a stronger side of his personality. He was beginning to be honest and was working hard at ChanceCom, leaving the gum chewing, hallucinating Billy Abbott behind. Unfortunately, the two people that Jill's son hates the most in Genoa City, made moves that he could not ignore. Lily tried her best to rein her man in and get him to focus elsewhere but now it might be too late.
Lily's attempts to keep Billy in line seemed to be working but eventually were hindered by Victoria dangling her father and half-brother's indiscretions in her former husband's face. First, there was Adam switching Victor's medication, then the story regarding his killing AJ Montalvo when was a child. Alyssa Montalvo shot at Adam and missed, hitting Chance Chancellor instead and set up Billy to take the fall. Victor gloated and his daughter told him to back off because her ex would be proven innocent and he was.
Billy wrote the story of how Adam stole Faith when she was a baby which led to the teen drinking and driving and crashing into a tree. Through it, all Vickie fed her ex-husband information and kept him craving for more. A number of those who watch THE YOUNG AND THE RESTLESS were stunned as they thought the new improved Billy was here to stay and that he would tell his ex-wife to leave him and Lily alone. Instead, Billy Boy's addictive side emerged once more as Vicki knew it would.
Victoria got Billy hooked on Ashland Locke's every move as well as Adam once he was accused of poisoning Rey. Billy is now like a dog with a bone and will not let go of either situation. He will however be stunned when he finds out that Adam is the only match for a kidney donor for Faith. Victoria might spin this and play on Billy's sympathy by saying that now her father will love Adame even more than herself or Nick. Spoilers suggest that Victoria might even exploit this situation by telling Billy how this situation is bringing Victor and Adam closer together.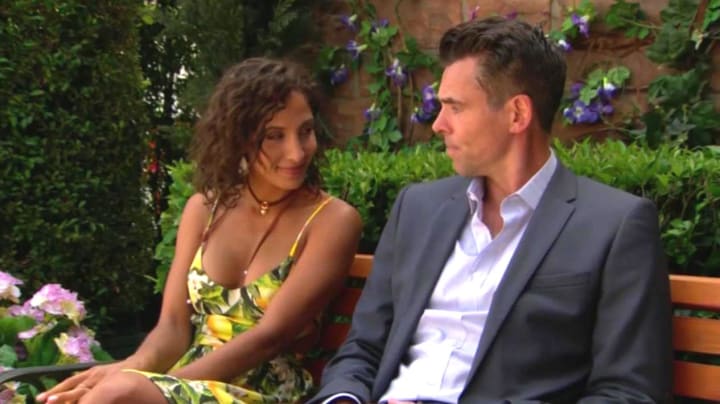 Blily fans are watching and waiting to see if Lily can withstand all that Vicki throws her way. There are also rumors that Daniel Goddard who portrayed Cane Ashby is in negotiations with Y&R. If Cane returns this will really liven things up. One of the many reasons Lane had problems was because Billy went to the prison to tell Lily that her husband and his wife had been kissing. Billy's competition with Cane at that time caused him to cause trouble and now he is sleeping with Mr. Ashby's former wife.
If Cane returns he and Victoria could fall in love or either plot together to keep Billy and Lily apart. Perhaps Villy and Lane will find their way back to each other. Be on the lookout for updates related to Daniel Goddard's possible return to THE YOUNG AND THE RESTLESS as well as the latest on what Victoria is up to and how Billy will respond,

Cheryl E Preston
Cheryl is a poet, freelance writer, published author and former Newspaper columnist. She has degrees in Psycology and Biblical studies. She enjoys sharing natural cures, and Nostalgia related info. Tips are greatly appreciated.
See all posts by Cheryl E Preston →