Questions about Cross #29, Fear No Evil Answered
Many readers are asking questions about Cross #29 such as if this is genuine James Patterson or another mish-mashed, mixed-up story by one of his ghostwriters.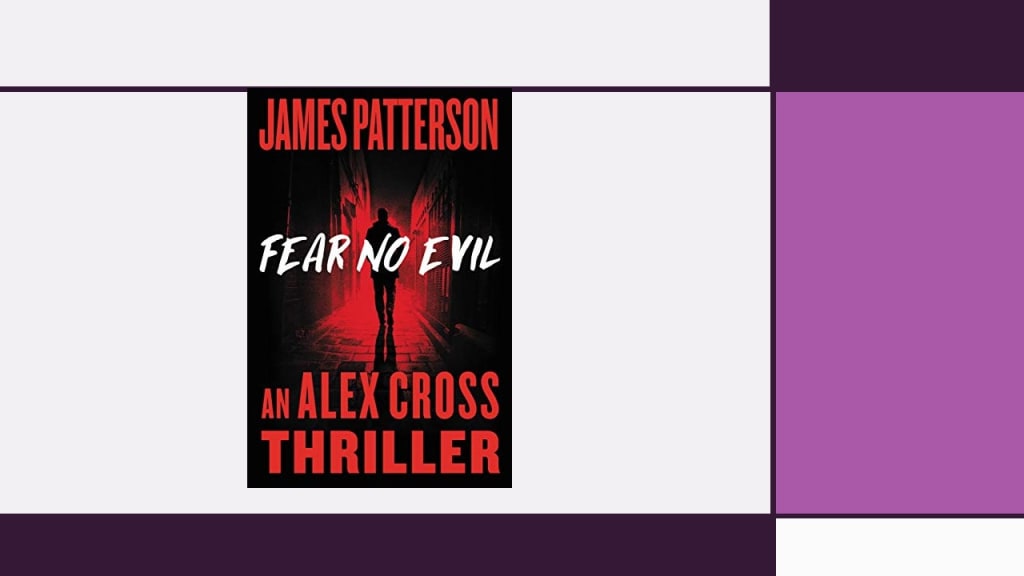 Fear No Evil Amazon Cover
As a longtime Patterson reader and Cross enthusiast, I think it would be safe to say this is genuine Patterson. Typically, Patterson doesn't collaborate on the Cross series. The information, tone, and writing style remain the same in Fear No Evil as in the other Cross novels.
Generally, when he collaborates on a book, he includes the author's name on the cover. Like the Billy Harney, Mike Bennet, and Emmy Dockery series, he has corroborated with David Ellis. Though in defense of many of those ghostwriters, they are good; they're just not James Patterson.
Introduction & Some Questions about Cross Answered
If you're a fan of James Patterson, you will enjoy his latest novel, Fear No Evil. This book is the 29th installment in the popular Cross series, and it follows detective Alex Cross as he investigates a series of gruesome murders. With its fast-paced plot and thrilling suspense, Fear No Evil is sure to keep you entertained from beginning to end.
The series started in '93 with Along Came a Spider and has a faithful following, and most have become bestsellers. There have been three movies and at least one TV series made from the Cross novels.
Of course, ninety-something-year-old Nana Mama is still cooking and taking care of things at the Cross house, and Ali is still as inquisitive as ever. He even solves another serious crime in this feature. Don't miss Ali Cross, Ali Cross: Like Father, Like Son, or Ali Cross: The Secret Detective, or save about 30% when you buy the three-book set. Your favorite YA detective enthusiast would love these as a holiday gift.
Brianna "Bree" Stone is back in the detective arena as a PI and even manages to get involved in a firefight with the men of Cross's longtime nemesis, "M" in Paris.
Narration
The story is narrated by Alex Cross, or occasionally by Bree, Sampson, in the first-person or in third-person from the perspective of the villain.
The Setting of Cross #29
Many of the events begin at Cross's home, where he lives with his wife Bree and their two children Alex (Ali) Junior, Jannie, and Nana Mama. The book is set primarily in contemporary Washington, D.C. Alex lives in Southeast Washington, D.C., on Fifth Street.
However, Alex Cross and his associates often visit other areas during the investigation. He and Sampson finally take that trip to Swan River Valley, Montana, to fish, raft, and spread Billie's ashes, and Bree goes on an assignment to Paris.
"Darkness falls. The river churns into rapids. Shots ring out through the forest. No backup. No way out. Fear no evil." — The back cover blurb.
The Theme of Fear No Evil
The central theme of the book is fear, murder, and mayhem. Each of the victims is killed in a way that instills fear in those who witness it. And then, the drug cartel responds by killing the entire family of the murdered agent to keep others from confessing.
The victims are all tortured, forced to sign a confession, and killed in very violent ways to strike fear in those helping the cartel. With the help of John Sampson and Ned Mahoney, Cross must use all their skills to catch those responsible.
Cross and Sampson must overcome their fears and anxiety about revenge on their families to catch the killers and bring them to justice. In a previous book, Sampson has already lost his wife Billie—Willow, his young daughter, is his whole life.
Genre of Cross #29
The book is a thriller, and it contains all of the suspense and excitement that you would expect from a novel of this genre.
About the Author
James Patterson is the author of numerous best-selling books, including the Cross series. He has a gift for creating thrilling stories that keep readers on the edge of their seats. What's more, Patterson does so well at making you love the characters; you feel like these things are happening to your friends.
The cover blurb states, "Alex Cross enters the final battle with the all-knowing genius who has stalked him and his family for years."
Some Hypothetical Questions about Cross Answered
If you're a fan of the Cross series, then Fear No Evil is a book that you'll enjoy. However, it's also different from previous installments in that it deals primarily with one central mystery rather than multiple cases. This change was refreshing, and I liked how the plot progressed much more when there wasn't so much happening.
Bree is involved in another case with a new employer who takes her to Paris.
How did Patterson's previous works compare with this work?
Compared to other Cross novels, Fear No Evil has one of the best plots in the series. Though, I would not call it one of his best in the series. But if you are a faithful Cross reader, it is necessary.
What's more, it is exciting, suspenseful, and it keeps you guessing until the very last page. If you enjoyed books from the very first Cross book, Along Came a Spider, to others such as I, Alex Cross, Double Cross, or Jack & Jill, then you're sure to love this latest installment.
What is the plot summary without giving away any critical details?
In Fear No Evil Cross #29, Alex Cross investigates a series of brutal murders in Washington D.C. and around the country. The victims are mostly government drug-enforcement agents who seem to have nothing in common, and Cross must figure out how the deaths are related before more people die. In his investigation, he is assisted by longtime friend and colleague John Sampson.
My Opinion about Reading Cross #29 as a First Patterson Read
Whether you're a fan of the Cross series or enjoy James Patterson's other books, Fear No Evil is an epic thriller. If you haven't read previous installments of the series, then that's okay! You won't be lost when you start reading. However, if you're curious about the other books in the series, then they are all stand-alone novels that you can read in any order.
Who were the main characters?
Alex Cross, John Sampson, Ned Mahoney are the detective trying to solve a series of cartel-related murders committed by Cross's longtime nemesis, "M," and the retaliatory attacks and murders of the victims' families. There is also a short story about Bree's new client and her travels to Paris.
She is now a private investigator hired to investigate a billionaire accused of sexually assaulting several interns and embezzling massive funds, as much as $400 million from the corporation. The implication is that they're more interested in the embezzling than the sexual assaults.
Who was my favorite character? Why?
I enjoyed reading about John Sampson in this book. He's a genuine friend to Cross and provides much-needed support throughout the investigation. He's also adamant about doing his job to catch the "bad guys," and I liked how he handled himself in challenging situations.
What was your favorite part of the book?
My favorite part of the book was in the final one-third of the book in Montana when Cross and Sampson come face-to-face with both factions without any possibility of backup. The suspense leading up to that moment was unbearable, and I couldn't put the book down until I found out what had happened.
If I could change something, what would it be?
If I could change something about the book, it would be Bree's portion in Paris. This portion might seem strained or forced to some readers. It was difficult to imagine what finally took place.
If anything, I think it would have been better to say she was in Paris, let her begin the investigation there, and then leave the story for her to tell when she gets back home. Still, there was some value in that story within the story.
What type of person would like this book?
Of course, the obvious answer is anyone who has read the previous 28 installments. However, anyone who likes crime or mystery novels will enjoy Fear No Evil, Cross #29. It will keep your heart pumping, your eyes scanning, your brain digesting, and your fingers turning the pages as quickly as possible, awaiting the climactic ending.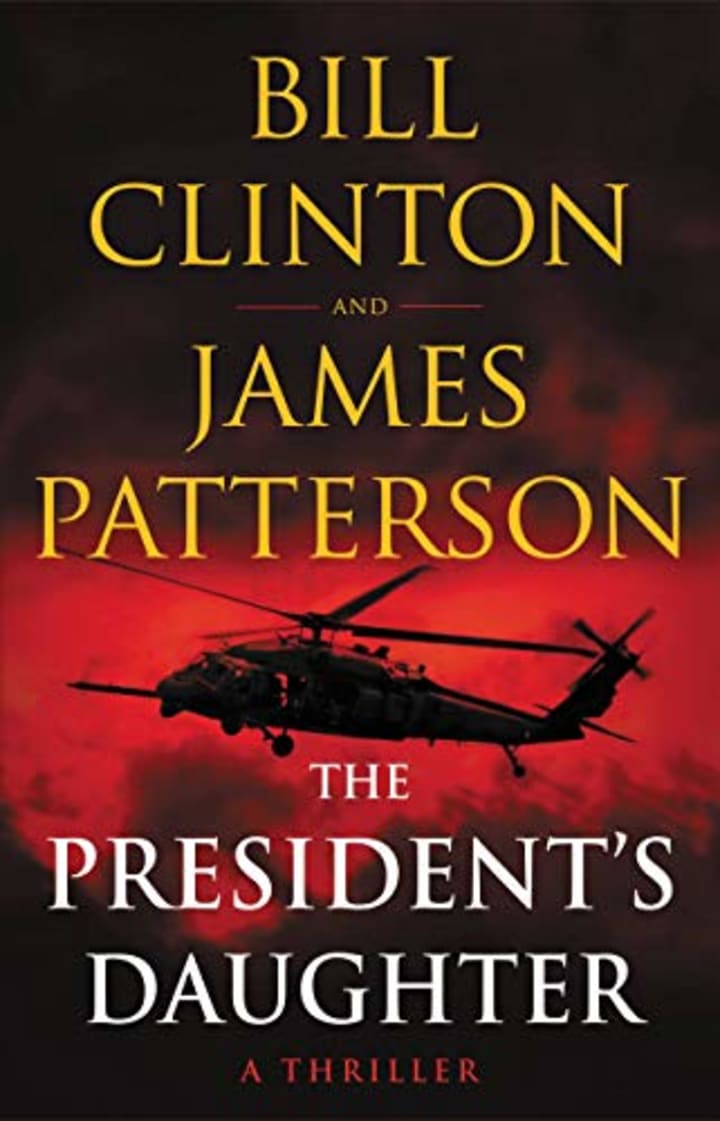 Will I read more by this author? Why?
Yes, I will read more by James Patterson. However, I am often hesitant to read the stories he has put his name on created by other writers. Although I did enjoy, The President Is Missing and The President's Daughter with Bill Clinton.
Lee Child, the author of the Jack Reacher series, actually calls them, "the dream team."
Patterson is a master of the thriller genre, and I can always rely on his books to be exciting and plot accurately. Whereas some of the books he has added his name to leave a lot to be desired.
Would I encourage others to read this book? Why?
I recommend that anyone who enjoys suspenseful books with compelling characters read Fear No Evil. It's an exciting book that progresses the Alex Cross story.
Final Questions about Cross Answered & My Recommendations
Without hesitation, I would recommend this book to anyone. I enjoyed reading Fear No Evil Cross #29. It's an exciting mystery novel with a well-developed plot and memorable characters.
Fear No Evil Cross #29 was released on 22 November, and it already has 1,516 reviews by verified Amazon purchasers. Out of those, 90 percent rated it either four or five stars, with an overall rating of 4.6-stars out of five.
Fear No Evil is #3 on the NY Times Bestseller list as of 6 December.
Therefore, before you forget, go to Amazon and pick up your copy for your Kindle today!
BTW, there are rumors that Paramount+ (CBS), Skydance, and Amazon are working on an Alex Cross TV adventure series even though most of the movies and TV series have not done as well as the books.

Stephen Dalton is a retired US Army First Sergeant with a degree in journalism from the University of Maryland and a Certified US English Chicago Manual of Style Editor. Also, a Top Writer in Nutrition, Travel, Fiction, Transportation, VR, NFL, Design, Creativity, and Short Story. on Medium and Community Voice Pro on NewsBreak.
If you found value in this review, feel free to heart and leave a small tip so that I might continue to pay the rent while writing. Thank you.
Reader insights
Be the first to share your insights about this piece.
Add your insights