Pod-Alization: Celebrity Podcasts Flop; New Conservative Podcast; Movie Review Podcast For Your Ears
Niche podcasts outperform celebrity shows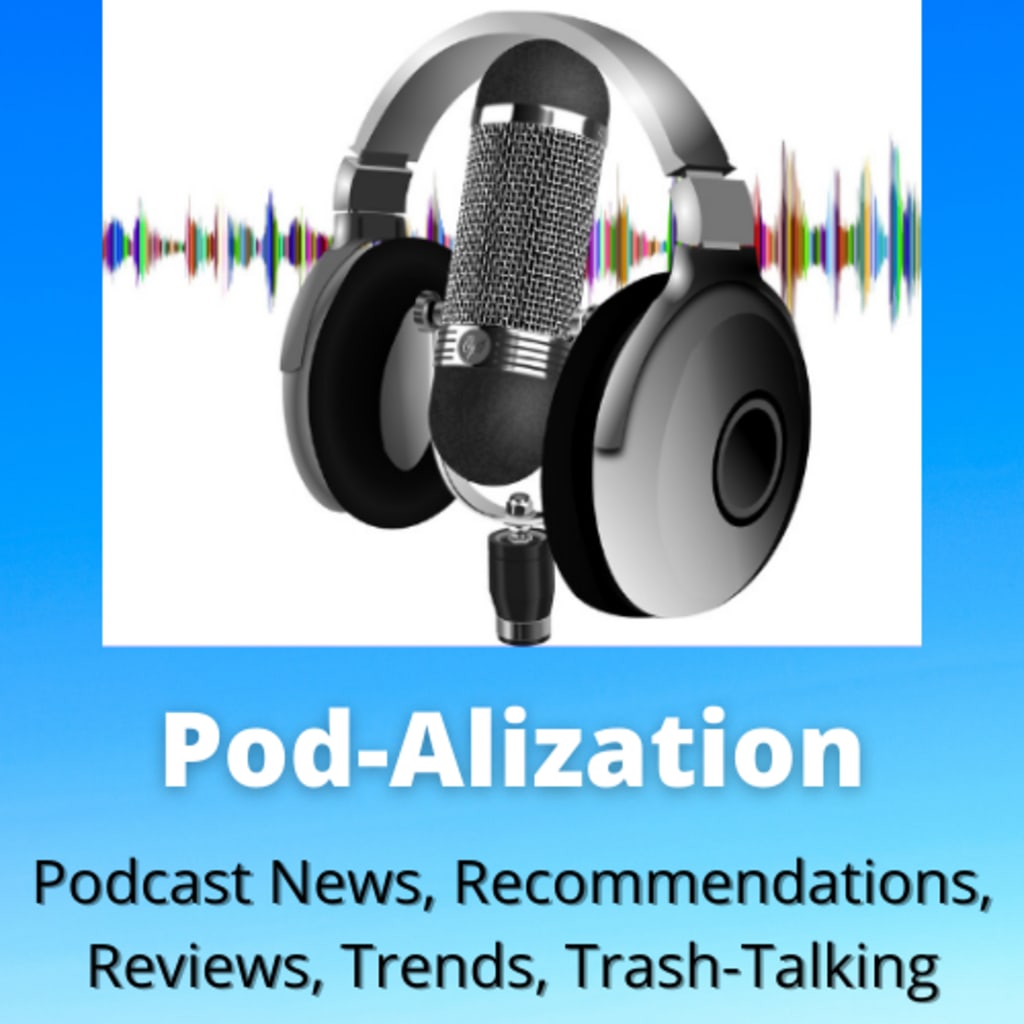 Niche Podcasts Generate Better Advertising Returns Than Celebrity Shows
In the January 12th edition of the Inside Podcasting newsletter, Marketing Brew shared lessons in podcast advertising from brands including nutrition supplement company Athletic Greens, curated gift online store Uncommon Goods, and sustainable organic sneaker seller Cariuma. Alyssa Meyers wrote that these brands have been "spending millions of dollars on podcast ads," and they primarily manage campaigns in-house.
Both Athletic Greens and Cariuma share that when it comes to podcast advertising, they are "playing the long game." With Tim Ferriss working with Athletic Greens and Crooked Media with Cariuma, the two brands focus on creating long-term relationships and not making any big strategic changes in the short term.
Uncommon Goods, for example, found success partnering with smaller and more niche podcasters because "they really put their all into their ads," Christina Brinkman, a senior marketing analyst who leads the brand's podcast advertising, said in Marketing Brew:
Video game podcast Castle Super Beast was an "unexpected winner" for Uncommon Goods in terms of ROAS in 2021, she said.
But when it comes to "big-name celebrity podcasts," Brinkman said she ultimately "didn't see the return being worth it."
 That's interesting since hordes of celebrities have brought their egos, personal trainers, and intent to overshare to hundreds of eponymous podcasts in the last two years. Why is it that the marketing people hawking these celebrity podcasts always offer this pitch? "Blankety Blank will be having culturally relevant conversations on their podcast." Meanwhile, at the request of a marketing person, I listened to a reality show celebrity speak for an entire episode about their orgasm. Please, keep it to yourself.
 Cumulus Announces New Conservative Show
Cumulus Media has evidently decided there is ad dollar gold in conservative podcasts and the download numbers seem to prove it. . Currently, they have Dan Bognino, Mark Levin, and Charlie Sykes, among others. They're all culture warriors, who are happy to turn Americans against one another. Now Cumulus has added a self-described Hispanic conservative, Rich Valdés, who assumed the radio time period from long-time broadcaster Jim Bohannon last year and now launches his own distinct programming.
 Valdés's show offers a blend of news, entertainment, pop culture, and commentary, and "also talks with politicians, influencers, entertainers, and ordinary Americans from all walks of life." Valdés had also been an associate producer and regular guest host of The Mark Levin Show, the second largest nationally syndicated live daily conservative talk radio program in the U.S. 
Valdés' career also included positions as the spokesperson and head of public relations for Somerset Christian College and Pillar College; founder and school board member of BelovED Community Charter School in Jersey City, NJ; appointee to the Governor's Advisory Committee at the New Jersey Center for Hispanic Policy Research & Development in 2017; and Advisor to President Trump's National Diversity Coalition.
Want to talk movies? Check out the Everyone Is A Critic Movie Review Podcast
 In the early days of podcasting (circa 2005), movie review podcasts proliferated. There's a good reason why. Podcasts were an ideal medium in which to talk about movies, give film recommendations, and geek out on movie trivia, history and critical theory. And these podcasts were cheap to produce. No guests were needed, just a few co-hosts talking about movies. Back then, it was usually only guys.
The best movie review podcast back then and still today is Filmspotting with Adam Kempenaar (Josh Larson joined a decade ago.) But the Everyone's Critic Movie Review Podcast does film review podcasting proud. It's a good show worth your ear time.
The show has been around since 2017 and uses Patreon for monetization and listener support dollars. The January 9th episode is fairly typical where they review new movies such A Man Called Otto, the horror flick M3gan, Candy Land and White Noise. What makes the podcast unique is its Undisputed Classics section, where they review a classic movie -- in this case, Giant. Also, the hosts have an ongoing segment where they review key movies from a specific year. Last year, they did 1992 and now in 2023, they are doing 1993, starting off with the creepy Leprechaun.
Sean Patrick, one of the three hosts, is a film critic and excels in the show. He's articulate, knowledgeable, thoughtful and film savvy. Josh Adams and Bob Zerull round out the host roster. Adams is energetic and lively, but Zerull's persona is low-key, and it's a nice counterpoint to the two other co-hosts.
Moreover, the show's tagline on Apple Podcasts is puzzling.
Here it is: A Film Critics, a Troll and a Film Fan with Perspective discuss movie.
Huh? 
Finally, there is another film review podcast called Everyone's A Critic in which the co-hosts "take a movie that has a bad rating on Rotten Tomatoes and have a guest come on to tell us why the critics got it wrong!"
This problem isn't uncommon in podcasting. Because there are so many podcasts, podcast names are often duplicated. Thankfully, Adams, Patrick, and Zerull have added the words "movie review" to their title. I'd suggest they update their logo as well. In fact, their logo and podcast title on Apple, Libsyn and other feeds -- Everyone is a Movie Critic Film Review podcast -- doesn't match their logo, which reads, "Everyone's A Critic."
Anyway, despite a few flaws, the show is worth listening to for Patrick's analysis, their Undisputed Classics section and their focus on a previous year in film history.
About the Creator
I am a South Jersey-based author who is a writer for the Pod-Alization podcast blog on Substack, Ear Worthy on Medium, Podcast Reports on Blogger, Auditorily on Vocal and The Listening Post on Tealfeed.
Reader insights
Be the first to share your insights about this piece.
Add your insights