Planet Tetro ~ Page 8
The Next Phase!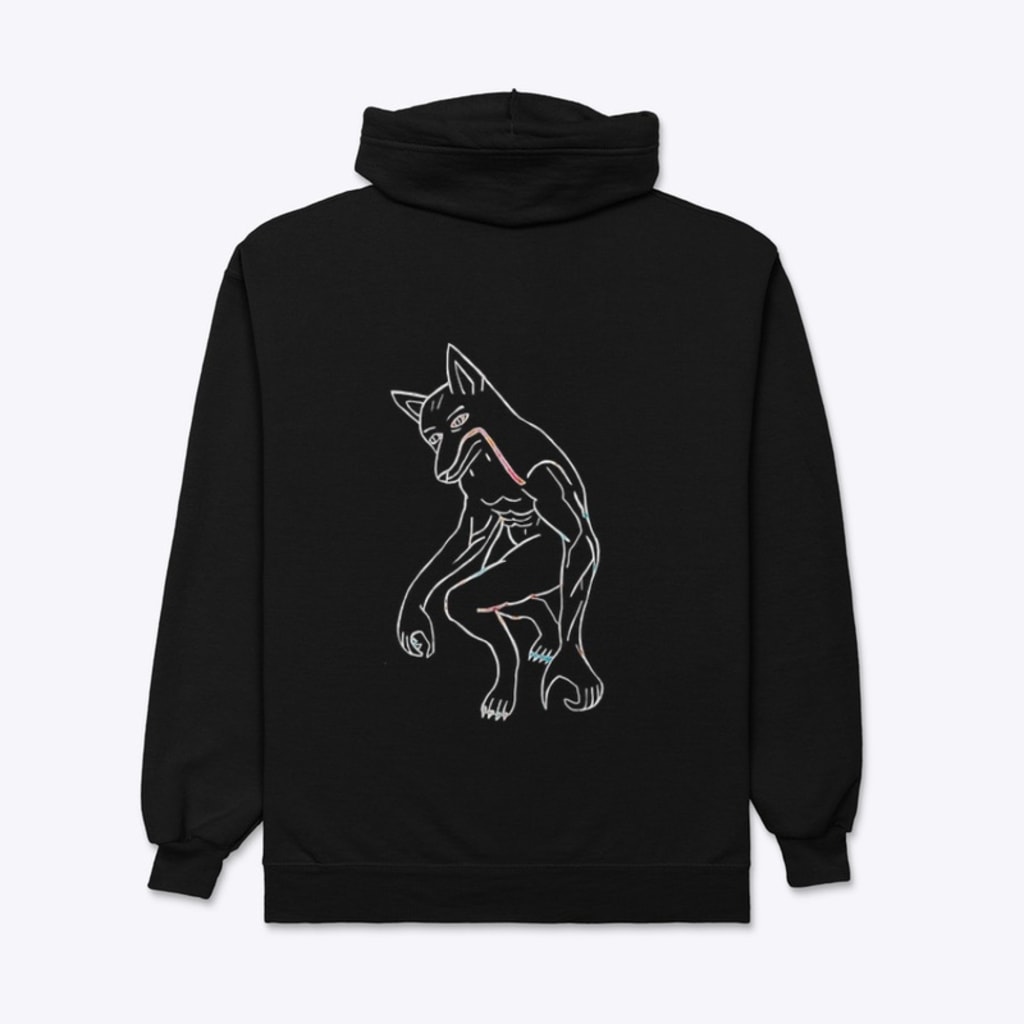 Zaigon merch located at https://digishoppe.creator-spring.com/listing/comic-zaigon
Me and Bulls Eye arrived at the jobs center before it even opened. We'll be the first two in line, just as planned. Some people are still out on adventures and the rest must be sleep! A few minutes after waiting at the entrance door, an attendant came and opened the door. "Welcome !" She said as she guided us in to the building. She is a very friendly young bat girl that wears dark make-up and clothes. Which is perfect for this job because they all have to wear black as the dress code. The bat people come in all shades, usually dark colors that have been adopted from being naturally nocturnal. In the racially inclusive villages and nations it is not uncommon to see a bat out in the day.
The interior of the building is well lit. It looks like a mix of a bar and a library. You can find a job, relax with whatever you want to drink and study. In this building there are books and maps that can help for the varying adventures that we undertake. The job clerks desk was located upstairs, so up we went. Bulls Eye commented that we should get water and drinks after. "I'm okay on the drinks, but water definitely. I was drinking with Sylvi last night I said with a noticeable grin."
"How may I help you"? The gruff old man with bulldog genetics said. He was big , grey and intimidating. He had a menacing but calm aura about him. A retired and legendary adventurer that probably wants to bust some heads! I replied to him, " Hey Mitch, how's the day starting you"? Grimly he responded,"Well ….. I reckon I can still take on you two in my sleep. So good enough would be my answer." "Good answer !' I replied smiling.
"I want something for 3 people, it'll be me , Bulls Eye, and the new guy John. He's stronger than me too, I'm guessing around the same as Bulls Eye". He flipped through a book and said " Hmmmmm, ah I have the perfect job for you three. We've been waiting on a group of at least 3. There's a place called Sapphire dungeon . The bigger nations deem the dungeon too dangerous for it to only have sapphires. 3 small villages have already failed to tame the dungeon for mining. Although various treasures have been found which is what gives us the urgency. Our village Green Crest must flourish and grow. Thats the best way to guarantee our safety. We need all of the resources and help we can get. Thats why we're glad to welcome John. But always remember that he's your responsibility."
Mitch gave me the details and pointed out the books and maps that we would need. Bulls Eye reminded me about the drinks with a glance In the bar's direction. "Get me a water and I'll pay you back"? I asked. He agreed and grabbed our drinks. 2 beers for him and a water for the both of us. We sat down studying for the mission when we heard the entrance door flying open. It was John running in! "Hey guys , why didn't you wake me up? I'm as excited as you guys. Just a little more sleepy." He said as soon as he located us. He sat down and I started to fill him in. " First of all I'll explain our currency since I know cyclops are natural hunters & traders. 10 pounds of sapphire equals 1 pound of silver. 10 pounds of silver equals 1 pounds of gold, and 10 pounds of gold equals to 1 pound of diamonds. The pay for this job is 90 gold. That's 9,000 sapphire! (That's relative to $9,000 dollars in the U.S)