Perry Shen Says Goodbye to 'General Hospital'
Brad probably dies because Julian cut wires on his vehicle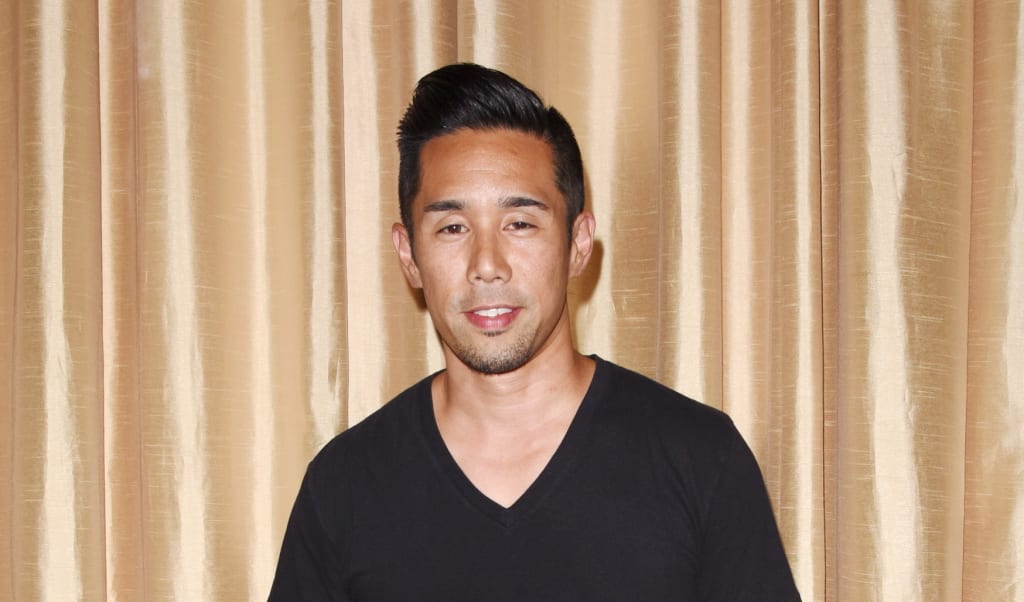 Celeb Dirty Laundry is reporting sad news for General Hospital fans. Perry Shen has confirmed he is leaving the ABC daytime drama where he portrayed Brad Cooper for seven years. The actor said goodbye to his fans via a blog post where he said he would be eternally grateful to fans as well as those in front of and behind the camera. Last week Julian Jerome cut wires on his son in law's vehicle, which most likely were to the brakes. It is believed that Brad and Lucas will be arguing as they drive and the brakes will fail. Julian obviously has no idea that Lucas will be in the car and he will be torn up about putting his son in danger.
Brad's death opens up a can of worms on General Hospital that hopefully will lead to the revelation that Wiley is Michael's son Noah. If Willow is pregnant by Chase, this will ease her suffering once she finds out that the first child she gave birth to died. Nelle will panic with Brad out of the picture and she may be desperate to reclaim her son. Obrecht and Julian will keep the secret because they don't want to be implicated in the cover up. If Brad truly dies, then Julian will be a murderer and have gone back to the dark side. Should this come to light, he will lose all hope of reuniting with Lucas or Alexis and be looking at time in Pentonville again.
Perry Shen's exit from General Hospital shines the spotlight on an issue that daytime drama's seem to have. They do not know how to integrate gay characters into the mainstream and maintain storylines for the. At one point Felix, Brad, and Lucas were in a situation where you did not know who was going to end up with whom. Once Cooper and Jones were solidified as a couple, they disappeared from the screen for many months. Felix spoke about dating someone named Donny who was never on screen and eventually Mr. Dubois was no longer seen except during the annual Nurses Ball.
Kristina Corinthos was trying to find herself by dating men and women. Now she is rarely shown and did not visit her mother Alexis while she was hospitalized. Once Brad is gone and the truth about Wiley revealed, Lucas will probably leave Port Charles again. Perry Shen is an excellent actor and has been in quite a lot of drama while on General Hospital. He will be missed, but once Michael is reunited with Noah, Lucas was probably going to kick Brad to the curb. Nelle will probably call on Obrecht to help her since she delivered the baby. Without Brad around, Liesel will shoulder all the blame until Julian's role in all of this is revealed.
General Hospital viewers simply desire this nightmare to be over and Michael reunited with his son. Some spoilers have suggested that the little boy's biological father/godfather may get to spend Christmas with him, if Brad is dead and Lucas is injured. Nothing has been said regarding Ryan Carnes leaving the ABC daytime drama but spoilers say Julian makes a horrifying discovery this week. This probably will be when he finds out that his son was in the car with Brad. Celebrating the Soaps says there has been no final air date given for Perry Shen but his exit is, is probably coming up soon.
One thing that General Hospital spoilers have not suggested is that Brad could make a deathbed confession. Before he passes away he could tell Lucas everything and Michael could be reunited with his son for real during the holidays. Be on the lookout for breaking news and updated spoiler alerts related to the action in Port Charles. Nelle is a wild card and there is no telling what she will do once she finds out her partner in crime, Brad, is dead. She will probably get her new lawyer on the case but she cannot raise her son behind bars. Best of luck to Perry Shen in his future endeavors and here's to hoping the Wiley/Noah situation will soon be resolved.