Perfect Gifts for Anime Fans in Your Life
Otaku desu ne? If you're friends with a person who loves Japanese culture and anime, you'll appreciate this list of the hottest gifts for anime fans out there!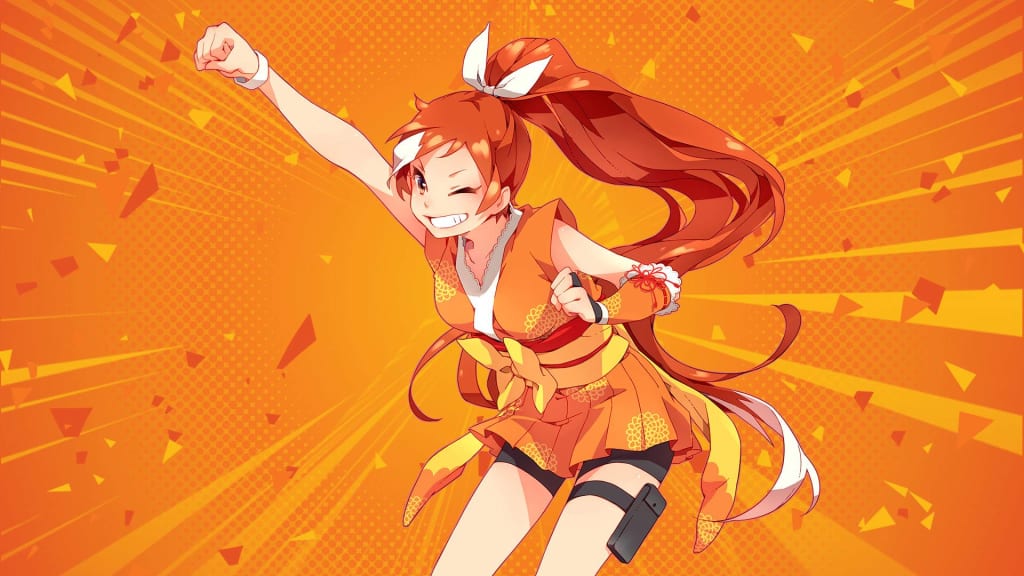 Anime fans are a very unique group of people, primarily because their interests go beyond anime and branch out into Japanese culture, J-pop, and of course, cosplay. They're quirky, smart, and cool in their own way—and that's why we love them.
Speaking as someone who has a lot of anime fan friends, I can say that shopping for them is always a blast. The reason why is because they always have such cool gear for sale, and it's often hard not to pick something up for yourself, too.
If you want to get your special someone a perfect gift before they hit that next anime convention, this list of the coolest gifts for anime fans is for you.
(Note: For the sake of this article, I'm going to try to leave out obvious choices like boxed sets of manga, boxes sets of anime DVDs, hentai, action figures, and cosplay outfits. Otherwise, I'd never be done.)
If you don't know what anime series they watch or what mangas they read, one of the best gifts for anime fans in your life is something that'll let them enjoy Japanese culture. This sake making kit allows them to enjoy making sake, consuming sake, and learn about Japanese culture while doing so.
Of course, this is a kit you should give to anime fans who are a bit more mature—or fans who just tend to run out of liquor before every single convention they hit.
This hoodie is one of the best gifts for anime fans who really, truly are obsessed with the fandom. Truth is, anime fans do a lot of things that most people won't get—which is why this hoodie is such a fitting gift for anyone who loves anime and is proud of it.
Sure, there's no particular anime series, but it doesn't matter. Whether you're friend loves Naruto or Spirited Away, there's bound to be at least one or two things they do that are legit "anime things," even if it's just cosplay.
Looking for practical, life-changing gifts for anime fans? Well, you might want to take a look at The Life-Changing Manga of Tidying Up: A Magical Story, a manga that was written by master cleaner and professional organizer, Marie Kondo.
This manga is all about learning how to clean up your home—and your life, using adorable anime-style depictions to give you tips, hints, and philosophical ideas that better yourself through the process. Fans of housekeeping lifehacks will also want to grab this book, simply because it's so informative.
One of the most popular anime series of all time is Pokémon—the old school series, with the classic villains Jesse and James of Team Rocket, anyway. These earrings are perfect for both the gamer who loves collecting Pokémon and the avid Pokémon series-watching fan.
Though it's blatantly obvious that these earrings are a Team Rocket reference, they're petite and small enough to be worn daily without looking tacky. Style and pure anime goodness, all in one!
Alright, I'll admit that I couldn't make a list of gifts for anime fans without at least one anime gift that is somewhat stereotypical in nature. That's why I chose to feature chibi microplushes.
If you've been watching Adult Swim lately, then you already know that Attack on Titan has been gaining a huge fandom in the US as of late. That's why one of the best gifts for anime lovers that keep up to date with series trends is a box filled with a chibi-style microplush of one of the main anime characters.
You might get Armin, or Erin, or... who knows? Who cares, anyway? They're adorable, and will totally get most plushie collectors squealing with joy.
The other "obvious choice" I included on this list is, yes, another plushie. This officially licensed Cowboy Bebop plushie features the most famous Penbroke Welsh Corgi in anime: Ein. Yes, the fluffy sausage dog is adorable—which is why anyone who loves watching this classic series will want to give this plushie a squeeze.
I just want to point out that having this Ein plushie would be an amazing accessory for the right Cowboy Bebop cosplay. It's just so cute, it'd look perfect on camera!
One of the biggest issues people have with anime fans is that a lot of the clothing gear looks pretty bad. Thankfully, Loungefly has made a point of coming up with some of the most stylish gifts for anime fans out there — including this vegan Saffiano leather crossbody bag.
Small prints featuring Pikachu on a beautiful navy blue background make this a fashion statement worthy of wearing on the weekends. No one ever said that anime had to be unfashionable; and this crossbody bag is proof that it can be stylish if you want it to be.
Another example of fashionable and subtle gifts for anime fans comes from Fantastic Zone—with this awesome Sailor Moon-themed purse. Those in the know can tell you that this bag is a very slick nod to Luna, who just so happens to be a magical cat.
It's made of sturdy, stain-resistant PU leather, has a stylish twist clasp, and looks amazing any day of the week.
Kotobukiya is a real Japanese chopstick company, and they recently came out with a Naruto-themed cookware set that includes chopsticks, ice trays, and a color-changing thermo.
If your friend is the type of fan who's done the "Naruto Run" or practiced "jutsu" moves before a convention, they'll find these reusable chopsticks to be one of the coolest gifts for anime fans they'll ever receive.
Friend, not a fan, of "kitschy" anime gear? Fret not! There's a more upscale way to ensure you can enjoy your favorite food in style by the time Otakon or Katsucon rolls around.
This pair of elegant reusable chopsticks is one of the best gifts for anime fans who love traditional Japanese culture, and want to enjoy it in its entirety. Like the Naruto-themed sticks above, these chopsticks are legitimately made in Japan—and ready for daily use!
Ever wonder what kind of genius it took to get Jojo's Bizarre Adventure created as a manga? I can tell you right now; it takes a lot more than just great artwork. If you have a friend who wants to become a manga author, award-winning manga writer Hirohiko Araki's book is a must-see.
This textbook is a must for any manga artist who wants to grow their skill, and a great gift for any serious anime fan. Admire the craft, learn the ropes, and grasp how to make your own manga!
Don't ask me why, but anime fans really, truly can obsess over great food. That's why one of the smartest gifts for anime fans who love to get into their cooking is The Manga Cookbook by The Manga University Culinary Institute.
This cookbook teaches you how to make traditional Japanese dishes, and prepare bentos with the best of them. Easy recipes and adorable illustrations make this a great way to start learning how to make amazing dishes—even if you're new to cooking.
As someone who has used this book, I can tell you this is one of the best manga adaptations of a cookbook ever.
My Neighbor Totoro is one of the most beautifully animated movies in history; it's not fair to have a list of great gifts for anime fans without at least one item that pays homage to it.
This multi-compartment bento box is a great way to show your love for the movie while keeping your food warm. Three different compartments allow you to carry your lunch without worrying about gross food combinations happening.
A recipe booklet comes with it; so great food ideas are guaranteed. Your awesome taste is guaranteed, because it's anime theme features one of the best Studio Ghibli films ever. Lastly, its thermal design and easy-to-clean surface guarantees no fuss after you get to work, too.
This is one of the best gifts for anime fans who love the idea of catgirls,as well as friends who might be avid music aficionados. These headphones deliver amazing sound quality, glow, and even blast music for all to hear by flipping a switch.
Among certain groups, these headphones are a status symbol. Even Ariana Grande came out with a special edition pair because they're so popular. So, it's safe to say it's a gift that'll be well-appreciated.
Looking to learn how to be polite in Japan, or where you should go when you're hitting up Shibuya? Cool Japan Guide is one of the best travel gifts for anime fans to enjoy. This comic gives you the no-BS scoop on what it's like to actually go to Japan as a Westerner.
The illustrations of modern Japanese wonders are fun, and so are the travel tips. Sure, it's not done anime-style, but it talks about it at length— and that's pretty cool, too.
Another awesome gift for your anime-loving bestie is a journal that's got a touch of kawaii flair. This adorable sushi-themed journal has over 160 lined pages, and tons of space for your friend to jot down all the little notes of the day.
Have a Dragon Ball Z fan who loves keeping their caffeine levels over 9,000? We all do—trust me. That's why one of the best gifts for anime fans who can't get enough coffee is this Super Saiyan mug.
Starbucks cups have nothing on this Super Saiyan. I read them. They're over 9,000, and I'm pretty sure that's not even this mug's final form.
Lastly, we all know how bad anime conventions can be when it comes to sweat and stank. That's why one of the best gifts for anime fans that are about to head to a convention is a refreshing ball of soap that will boost their anime fun in the tub while getting them clean after all the chaos.
This pokéball soap looks just like the classic balls from the game and show, smells great, and has a surprise toy in the center—just for your friend!