Ok I'll admit it ... I am a movie junkie
How the mystic power of the universe reaches out to reshape us all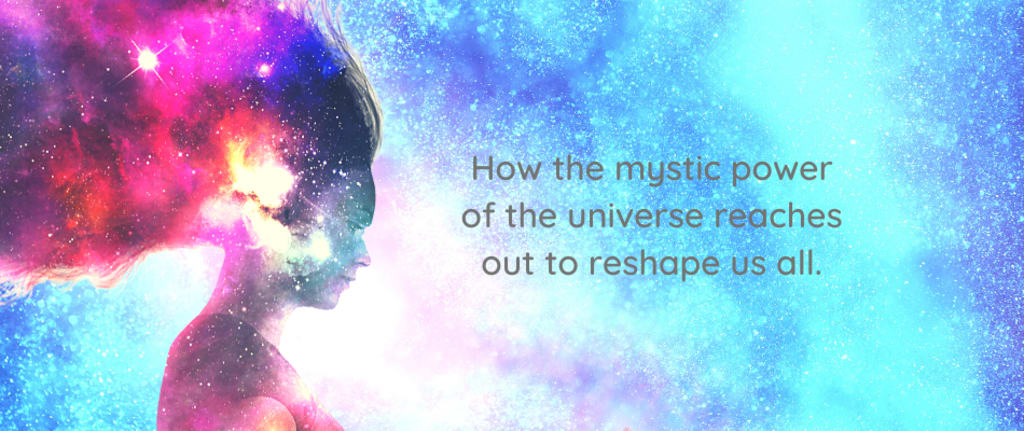 I know, I know, you'll read movie junkie and think 'poor thing wasting all that time watching tv'. But it's just not like that for me you see. For I am passionate about genius ... genius art, writing, music, technology innovation and more. When I see genius birthing, something deep inside me roars through my whole body, reshaping me, elevating me, taking me to new heights of who I am and what I can become. So I search for and watch amazing shows that captivate, enthral me and epiphanize me.
The very first time this happened for me was when the first Star Wars movie came out in 1977. Watching Yoda teach Luke about the Force ... OMG! My whole body lit up from the inside out. 'May the Force be with you' shaped a whole generation of believers I'm sure.
Next came the first Lord of the Rings movie in 2001 with the elven princess calling forth the rippling waters to save Frodo and herself from the Dark Riders. Magic awoke in me that day. I was breathtaken, mesmerized, alive like never before. Clearly I was metamorphing into someone I never dreamed I could be.
Then The Matrix in 1999! Ooohh how to describe watching Neo dodge bullets and realise his ability to understand 'there is no spoon'.
Move on a few years to 2009 to discover Avatar. I read somewhere that James Cameron dreamed of blue people and Home Tree as a young boy. While there is the typical destruction of humans on foreign planets in this one, there is also a people connected deeply to the land, riding on what I can only call some version of horse dragons! It evoked in me a passion for a world where we celebrate this beautiful planet of ours and find a new and powerful relationship with nature and with one another.
There are more ... so many more. But I imagine by now you get my gist. When imagineers of these kinds of movies start to create and call to them actors, script writers, costume designers, CGI innovators, etc., what are they tapping into? It seems to me that it's much much more than just imagination. They are tapping into some kind of calling for human beings to become greater, to discover what's on offer next for us here. The truly great creators aren't just replaying old scripts and themes with destruction hell bent at the core of them. They're opening up new horizons for the human race to be mesmerized and enchanted by. They're taking us into new worlds of possibilities in which we can be better, create greater and imagine wondrously.
For genius in these instances isn't just an art form. It is bursts from the genius field offering out something to us that can reshape and remake us all. You see I believe the genius field (where great ideas lie in wait for us all) is a powerful playground where the mystical force of the universe holds out its hands to us to lift us into new places of possibility.
So (bear with me here) when Guardians of the Galaxy came out in 2014 I had to go see it more than once. I know, it's a silly movie with a green woman, two cartoon characters and great songs from the 70's. BUT at the moment when all the main characters join together to use the power of the Infinity Stone to save the galaxy, I was called at last into my full power and ability to reshape the world. I became a visionary, a consciousness creator, a future innovator ... and all because of moments of watching genius movies to help guide my way.
This all leads me to redefine genius, not as something of the thinking mind, but of the great universal design system reaching out to us, inviting us to follow the proverbial 'yellow brick road' it's offering to head towards nirvana, which, if I may be so bold, I would love to redefine as a world of genius creators boldly creating what has never been before.
movie
I love writing & have written a book called 'The Genius Game' (one of 10 books currently published). I love empowering people to unleash their brilliance into the world. Discover more about me at https://www.soleiragreen.com/
Receive stories by Soleira Green in

your feed