Nick Kush's Top 10 Worst Movies of 2020
Bring on the suck!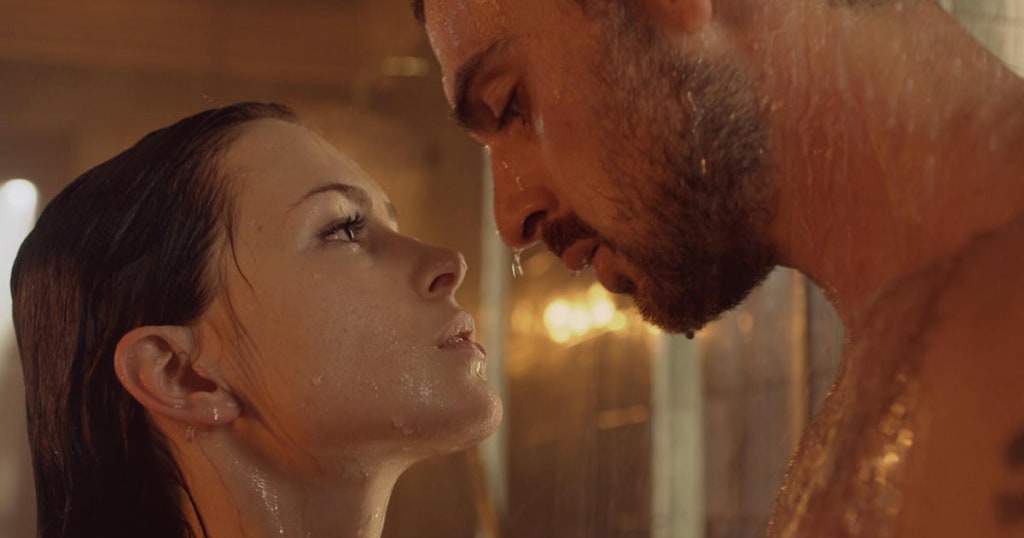 Netflix
READ THE REST OF THIS ARTICLE ON OUR WEBSITE: https://moviebabble.com/2021/01/13/nick-kushs-top-10-worst-movies-of-2020/
...
So many thoughts run through my head when I'm watching a truly terrible movie:
Why am I here?
Why do I like inflicting pain on myself? Do I secretly like it?
Why didn't I spend my time watching a classic that has been on my watchlist for years instead?
How are my beloved Sixers doing?
Would anyone ever really know if I stopped watching this film before finishing it?
Why did the last fifteen minutes feel like ten hours?
Should I find another job?
Is this real life?
You would think for all the horrors 2020 brought with it that I would stay away from watching the worst movies. Not quite. As a matter of fact, I've included more movies in this rundown of the worst of 2020 than I did in my best of the year list.
But was there anything new to learn from this year? Were there any new trends that emerged from all this suckage? Eh, not exactly: Netflix continues to prioritize the quantity of releases instead of quality; there will always be distributors ready to release inexplicably bad movies straight to VOD; David Ayer continues to direct mangled crime movies with a hard-edged Hot Topic aesthetic; the popularity of Fifty Shades-adjacent romances continues to drastically outpace their actual merits. Even when things are different, they're the same.
As always, death, taxes, and changes to my year-end lists are the only guarantees in life. There's always more crap to watch. Up until this point, I've bowed out on a few reported turkeys: Antebellum, Brahms: The Boy II, The Turning, The War with Grandpa, to name a few. For now, below are my choices for the worst movies of the year, starting with MANY dishonorable mentions:
The "I Don't Overwhelmingly Hate These Movies But They're Clearly Not Effective" Group
Eurovision Song Contest: The Story of Fire Saga
Extraction
The Lovebirds
Sylvie's Love
The Boys in the Band
The Prom
Mulan
Bloodshot
Impetigore
The Glorias
Sonic the Hedgehog
The Call of the Wild
Sergio
My Spy
The Sleepover
Holidate
My Spy
The Midnight Sky
Tommaso
We Can Be Heroes
Superintelligence
Dangerous Lies
Chemical Hearts
Ava
The Princess Switch: Switched Again
The Main Event
Lake of Death
Rebecca
Have a Good Trip: Adventures in Psychedelics
Coffee & Kareem
Spenser Confidential
All the Bright Places
The Rhythm Section
Scare Me
Love, Guaranteed
The "Man, this is REALLY Testing My Patience" Group
The Trial of the Chicago 7
Love Wedding Repeat
Like a Boss
I Still Believe
The Lost Husband
The Wrong Missy
American Murder: The Family Next Door
The Night Clerk
The Kissing Booth 2
Guns Akimbo
The "I Hate These Movies and They Could Easily be in My Top 10 If Asked on Another Day" Group
Fatal Affair — Outside of Omar Epps inexplicably yelling, "DEBRA!", Fatal Affair never comes close to becoming a so-bad-it's-good thriller. It's just a lifeless dud.
A Fall from Grace — Tyler Perry continues to be a shrewd businessman who knows his audience, but A Fall from Grace is yet another hilarious misfire.
Fantasy Island — I'm actually impressed by how dumb this movie is.
The Last Thing He Wanted — This was the last thing I wanted!!!!! (Am I the millionth person to make this joke?)
Artemis Fowl — Josh Gad's character name in this movie is Mulch Diggums…and he poops dirt. I don't really have a joke to add here. I think that says it all.
The Grudge — Yikes.
Hillbilly Elegy — This film is right up there with Collateral Beauty among the most hilarious Oscar-bait fails of the current millennium. An embarrassment for practically everyone involved, especially Amy Adams.
The Witches — Can someone please get Robert Zemeckis to stop messing around with CGI? I can't take it any longer.
Scoob! — No one asked for a Hanna-Barbera extended universe. Literally no one.
Dolittle — The third act of this movie includes Robert Downey Jr. pulling various objects out of a dragon's ass. Think about that for a second: studio executives agreed to make a $175 million movie where Iron Man performs an enema. I aspire to have that level of fuck you money at some point in my life.
And now, the worst of the year: