Spencer Henderson's Top 10 Best Movies of 2020
More Top 10s!!!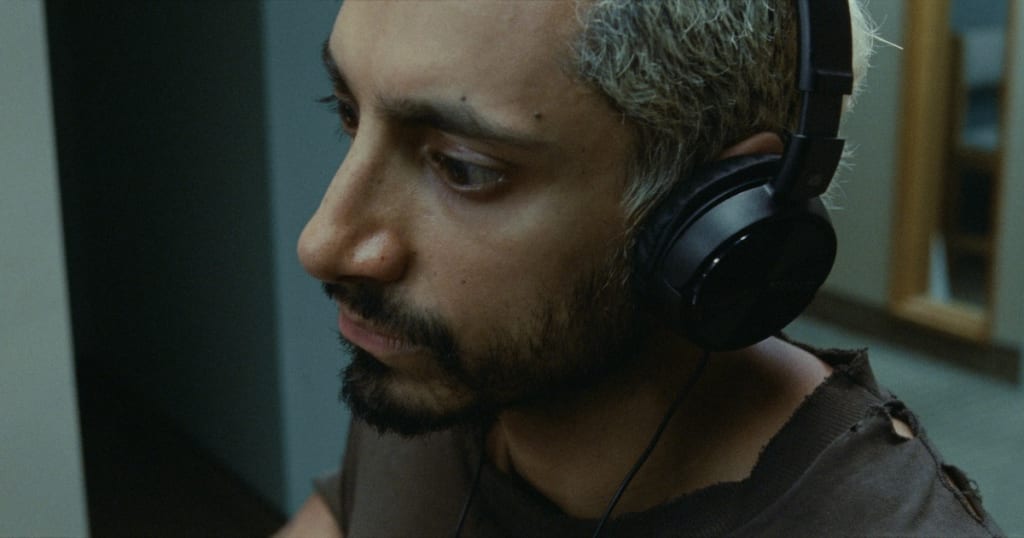 Amazon Studios
READ THE REST OF THIS ARTICLE ON OUR WEBSITE: https://moviebabble.com/2021/01/12/spencer-hendersons-top-10-movies-of-2020/
...
2020 is the most concrete proof I can display that I am potentially already in hell. I'm not going to spend this opening paragraph attempting to recap the macro scale view of 2020 as anything other than a nightmare. The great news is that we aren't even two weeks into 2021 and there has already been *checks notes* an armed insurrection on the nation's capital encouraged by the President of the United States. This year had better have some great films if it continues to head the direction that it currently seems to be moving. But enough about that nightmare that was 2020 and its last gasp of breath bleeding over into 2021 before better days hopefully lie ahead, let's talk about the films of 2020.
I often will note that every year is a great year for film because there are always artists making interesting and compelling things; you just need to look for them. 2020 saw a complete shift in terms of how we watched films, including gigantic tentpole films. A week ago I viewed Wonder Woman 1984 on HBO Max (this is the last time you will see me mention this film here) which was a surreal experience to say the very least. It doesn't take a rocket scientist to say that it is a time of great uncertainty for the film industry. It seems to be common knowledge, especially when profanity-laden audio clips of Tom Cruise, savior of the film industry, circulate online that resemble me every Sunday speaking to my film club when we speculate on the future of moviegoing. I don't know how moviegoing will look a year from now. Hell, I don't even know how moviegoing will look four months from now. All I know is that whatever shifts we see in the industry, I'll still be watching films and writing about them here at MovieBabble (despite a tumultuous relationship with MovieBabble founder Nicholas "KB2" Kush).
Now that I have filled myself with existential dread about the uncertainty of the future, let's talk about good movies! I saw over 140 films in 2020 because, what else was I going to do? Go to the bar with all of my friends? Go work out at the gym? Go to a Broncos game? Go eat at a restaurant? Go breathe air literally anywhere inside with other people? Literally all I can do is watch movies and then talk to the nearest rock about what I just saw only accompanied by the sounds of my own voice as they echo off the walls of my apartment, later to realize I'm not talking and there's no rock, I've been sobbing this entire time (as you can see I'm holding up extraordinarily well mentally).
Let's talk about my honorable mentions:
Most Surprising Film — For this category, I'm going to talk about a film that I had little to know expectations for that blew me away, and that easily goes to Spontaneous. Not only is this film wildly original and entertaining, it has a lot of heart and something to say about the times we live in. Anchored by a great lead performance by Katherine Langford, this is a film I have been thinking about often in the months since I saw it.
You Just Didn't Understand It, Man — This category easily goes to The Lodge, which I found to be a wildly uncomfortable and disturbing experience in all the right ways. I know the exact point in the film where other viewers turned on it, but for some sick reason, this film really worked for me and I look forward to whatever twisted monstrosity Veronika Franz and Severin Fiala concoct next.
Most Criminally Underseen — No question, To The Stars. I first saw this film at the 2019 Sundance Film Festival, and I walked out of the theater quiet and deeply moved. This is the film I have recommended to the highest number of people this year, simply because it's beautiful. If you are reading this and haven't watched it, then rent the Festival Version on Amazon. I can't wait to see what Martha Stephens (who is a delightful person by the way) does next.
How Was This So Good?! — If you haven't watched Freaky yet, then you need to course correct ASAP. This movie is an absolute blast that is consistently funny and surprising. I'm a massive fan of the horror genre, and I felt this had some really insightful and sharp things to say about it.
Film I'm Most Butthurt Didn't Make The List — There were actually a lot of films for this one, some mentioned above. As much as I want to say Nomadland, Mangrove, or Another Round, the film I am so sad I couldn't fit on the list is Brandon Cronenberg's Possessor. I found this film to be wildly transgressive, excessively disturbing and gross, and it left me feeling like a shell of a human being having watched it, and I mean everything I just said as the highest possible compliment. While I can't recommend this film to hardly anyone, it's an experience I will not forget.
Most Cinematic Experience of 2020 — I'm about to do something unprecedented and name drop a video game. In a year when I couldn't go watch films in theaters due to the pandemic, the experience that made me feel most like I got that was The Last of Us Part II. This was maybe the most emotionally draining piece of media I have ever experienced. I think I felt every possible emotion a human being can feel at some point in this story, but I also felt more exhilarated by every set piece, more connected and compelled to every character's story, and more emotionally invested in the narrative (which challenged and hurt me at times), than I did by almost any film I saw this year. The Last of Us Part II is a game that any fan of film and cinema must experience.
Now onto the top 10: