My Thoughts About Jason David Frank in 2019
Had a change of heart, but not apologizing for speaking the truth.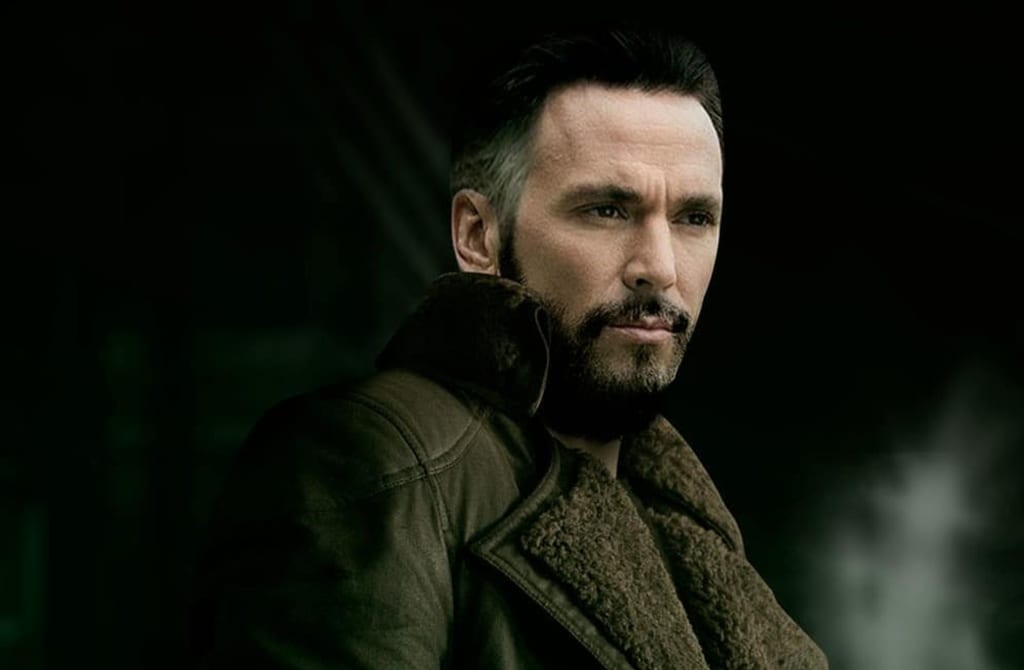 A year ago, I've written an article about Power Rangers actor Jason David Frank, and it received over 700 reads on Vocal. They say that honesty is the best policy, but after writing that article, I received a bit of backlash: being attacked, cussed out, and called every name in the book. Some people were accusing me of "disrespecting" Jason, which was not the case. I was merely pointing out that he does certain things for attention and relevance. I said that he needed to be more humble. This is how I felt for two years, and many didn't understand where I was coming from at the time. They were trying to twist my words around, and what I've said was taken out of context. It's sad that any time you speak the truth, people get in their feelings and accuse you of being mean. Fast forward two years later, I've had a change of heart about Jason, but first, I want to be clear of a few things. I'm not going to apologize for being honest, but I'm going to speak about why I suddenly had a change of heart.
First and foremost, I've been a Power Rangers fan since I was five years old, and I still am in my early 30s. I'm not a Power Rangers stan. I don't live my life vicariously through famous people, because they're regular people just like us. Growing up, I took a liking to Jason David Frank as the Green Ranger and later, the White Ranger. However, as I've gotten older, I've always saw him on social media as arrogant and a show-off, which turned me off. That was the vibe I got from him. There are many others that don't like him to this day, and all I can do is respect that. Everyone will not like you, because that's life.
I still have love for Jason David Frank, and have no ill will towards him. When you reach a certain level of success in your life, there's no need to front for other people that don't matter. What I mean by that is you don't need to act like you're better than everyone else. I'm not going to knock him for the great things he's achieved during his career, that have gained him support from millions of fans. I'll give him props for doing that. He's actually reposted pictures of me that were Green Ranger-related on his page on a few occasions. Not only that, but he also liked some of my Instagram posts. I don't hate him, or anybody. It's not in my nature to do so, and that's not who I am. I wish him nothing but the best. However, I do want him to be more humble and dignified.
In closing, I want to tell my fellow Power Rangers fans a few more things. Jason David Frank may not be my overall favorite actor from the franchise, but at the end of the day, he's part of that family. We all have our favorites, and have the right to support who we want. I've never met any of the Power Rangers actors, but I will somewhere down the road. I would love to meet a few of them, and knock it off my bucket list, especially Jason. In fact, I'll be doing a Power Rangers/Pokemon cosplay mashup for an upcoming con, in memory of one of my followers on social media who passed away back in April. It's going to be a mashup of Lord Drakkon (who is an intensely evil version of Tommy Oliver from an alternate universe who rules his Earth with dystopian philosophies) and Gyarados from Pokemon. I posted a progress pic of my cosplay on my social media pages, and was talking about how I was starting to like Jason David Frank a bit more. The reaction to that post was positive and appreciated by everyone for understanding where I was coming from.
If you love this article or others that I've written so far, feel free to send me a a one-off tip. No tip is too big or small. It helps me and other Vocal content creators create better stories, and you'll be supporting us in a positive way.