My Review of "Kevin Hart: Zero F**ks Given"
The newest of Kevin Hart's stand up specials exclusively on Netflix.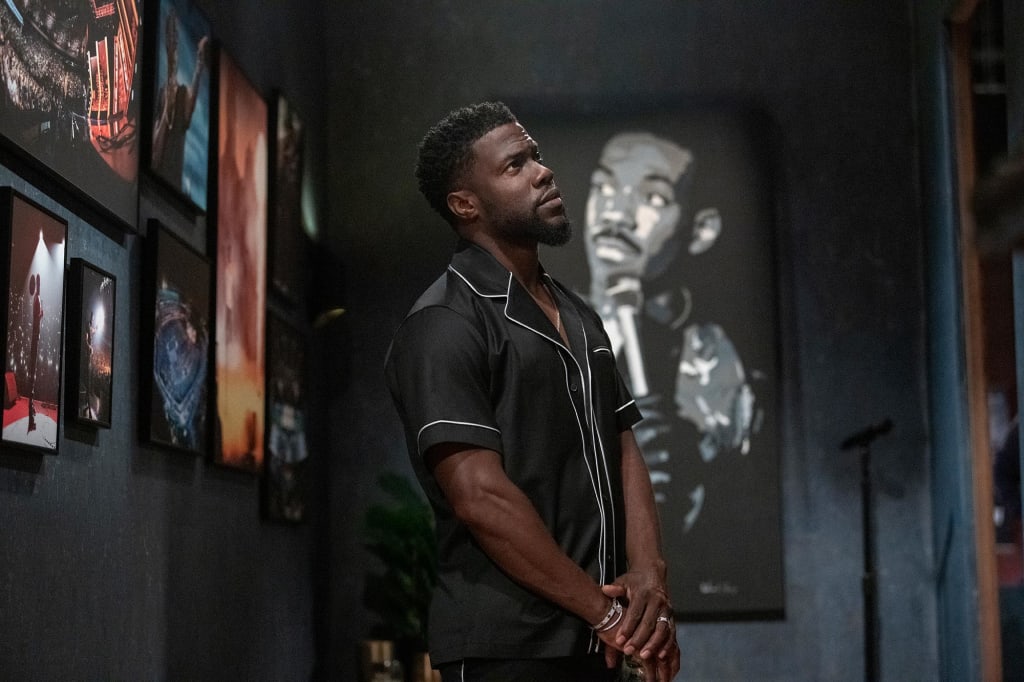 Kevin Hart: Zero F**ks Given comes out at a time when quite frankly we need it. It's sort of similar to his last outing Kevin Hart: Irresponsible. I was a little worried about that. I wasn't a huge fan of his last outing but it seems he's come back to form for me. At least I could relate more to the material that he delivered in this special than the last one. I think the last special had more of a parental feel that I couldn't really relate to as a single person. This one had more of a general understanding that I could get with.
Oddly enough this starts off in Kevin Hart's mansion. He talks to his kids and we can see his family and how he sort of deals with them on a day to day basis. We then follow Kevin as he walks down to a private comedy club in his house. It's gigantic and mesmerizing at the same time. I couldn't believe someone would have such a club in their own home but then again Kevin Hart is a multi-millionaire.
He starts off with relating his jokes with how we all probably feel today. We're all tired of Covid and he definitely addresses this. Him as a big celebrity, has to deal with the situation quite differently than the rest of us. I find this is a current theme throughout the special. It's not common knowledge that Kevin Hart did get Covid when the disease was first spreading. It's hilarious how he says he didn't out the fact that he had Covid at the time because Tom Hanks had the disease around the same time. Tom Hanks seems to be a bigger celebrity than him. He thought that if he had outed himself Tom Hanks would have stole his thunder.
Those are the type of jokes that you come to expect from Kevin Hart. They're hilarious because you know that he's petty and loves his celebrity. He relishes in it as he goes on in this set. Sometimes I wonder if it's just a front if he's actually this way or it's an onstage persona. There are a number of jokes I think that he's definitely exaggerating or bending the truth for. In a lot of ways I think this guy is actually a really nice guy that is putting on this persona to get some laughs. To be fair this onstage persona is absolutely hilarious but that's what we come to know him as.
Although most of the jokes he makes seem to have stemmed from some sort of real life experience. I was particularly taken by his earlier Netflix Docuseries Kevin Hart: Don't F**k This Up. It further cemented my theory that Kevin is a different person outside of his onstage personality. From watching that Docuseries you can tell that a lot of the stories in his set are definitely from real life experiences.
I then realized that this standup special will especially hit Kevin's fans the most. I'm not entirely sure if people that don't follow Kevin that much will get all of the jokes. A lot of us have grown with Kevin throughout the years. We know his struggles and background. So we're understanding of his onstage personality. We're aware of the type of jokes that he is going to pull off and we find them particularly funny because we're in on the joke with him.
I'm sure that people that don't really know him will understand some of his jokes. There is a hilarious brick oven pizza joke he makes within the special that had me howling. Again you have to know the pettiness of Kevin's onstage persona to realize why he's so narcissistic to want so many accolades for something so trivial. The same thing goes for the jokes on his ex-wife.
It truly felt like Kevin was unfiltered in this special. I didn't get the same feeling in his last special. I thought that they kind of neutered his comedy material. I'm not sure how but I just didn't connect with the other one as I did with this one.
Overall, it's always great to see Kevin Hart in new standup specials. This one in particular was really good from my standpoint. Of course I've been a fan for a while so I have a biased opinion even though I didn't like his last special. I have to give this comedy special a 8 out of 10. It's clear that his comedy is growing as he himself is growing as a person. Thanks for taking the rest of the world on your journey.
review
I have tons of opinions that change constantly. I watch a lot of movies and play video games. There are some articles on my struggles with languages and dance as well.
Receive stories by Brian Anonymous in

your feed