My Review of "Brooklyn Nine-Nine: Season 8"
It's sad to see such a beloved franchise go. I think this final season went out the best way possible.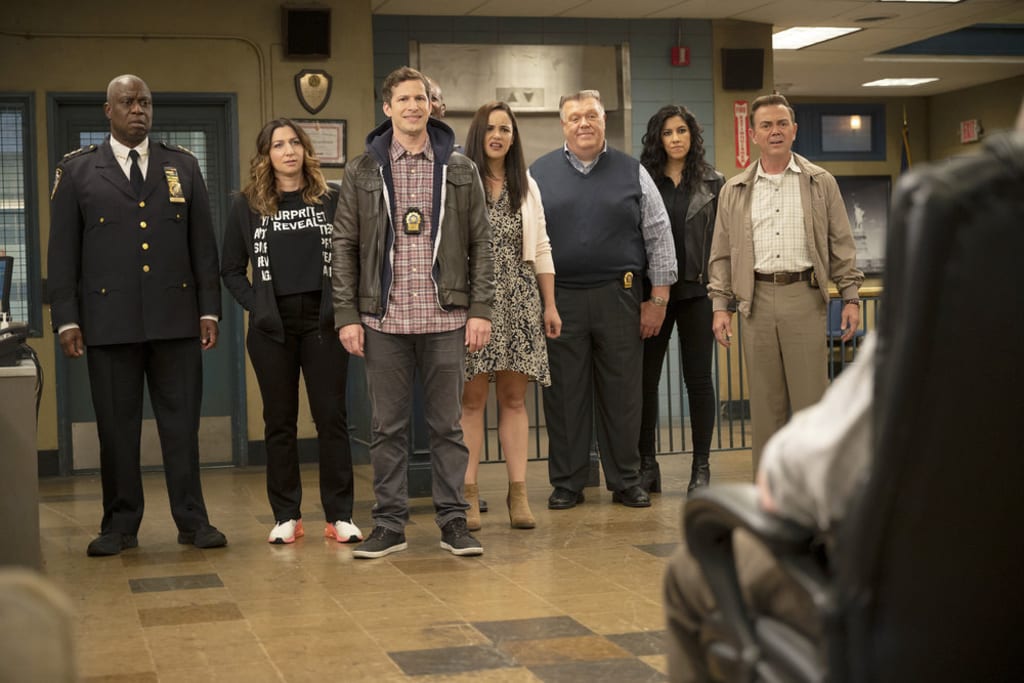 Brooklyn Nine-Nine: Season 8 has just wrapped up and the final 10th episode has been released. I for one have loved this franchise for quite some time and it's really sad to see it go. They've been consistently funny season after season and were able to be innovative while retaining some running jokes.
This season starts off just where last season ended. Jake and Amy now have a baby. Holt and his husband are broken up and there's a lot of topics of our real world being discussed. I didn't think that they'd talk about such touchy topics as representation in the police force and abuse of the police force. It was bound to happen though, it is after all a show about a police squad.
I liked how they were able to simplify the problems so that they can still have some lightness to the topics but yet are able to still stay on a serious tone. Rosa in this case has a big change that causes a lot of the squad to change their outlook on things in the police force.
The addition of the character Frank O'Sullivan the police union guy was pretty funny. I know that the unions are at times a necessary element of workers rights and power to workers but his exaggerations had me in hysterics.
That goes with a lot of the episodes this season. They were able to go even more wacky than any of the previous seasons but yet still stay on brand with the tone that we're used to. This series has been getting crazier and crazier over the years so it's come to be expected that the viewers would be expecting things just as crazy.
Another thing to note about this season is how short it was. The whole season is only 10 episodes. I thought back about season 7 and it was a shortened season as well. Seasons have been getting progressively shorter and that was an indication that the franchise was about to finish off.
Still they were able to pack in a lot of fun and zaniness this season despite the shortened length. Season 8 was filled with a lot of nostalgia in each episode. All of the running jokes and great guest characters made cameos and helped us say goodbye to the gang. The surprises keep coming especially in the last episode. In that episode they give you a wide assortment of guest cameos. They even made it a little longer so that they could fit in as many people as they could.
It truly felt like they were a big loving family by the end of the season. I felt like it was saying goodbye to shows such as Parks and Recreation, The Office and 30 Rock. They're big ensemble casts that really have great chemistry with one another despite their wide array of differences.
I've also noticed in the last episode how each of the characters had evolved over the years. Rosa is more of caring individual. Holt did a 180 and is outlandish and wacky. Jake has softened to understand his responsibilities in life. Even Boyle has learned to become his own man rather than Jake's sidekick.
Overall, I'm going to miss this zany gang of detectives. They've kept me very entertained over the years and I'll likely continue watching reruns of their show. If you haven't started watching this series you really have to do yourself a favor and start from the beginning. The characters will really grow on you as an extended family of your own. I have to give this final season an 8 out of 10. I really hope the showrunners of this show will be able to create something as good as this one.
review
I have tons of opinions that change constantly. I watch a lot of movies and play video games. There are some articles on my struggles with languages and dance as well.
Receive stories by Brian Anonymous in

your feed