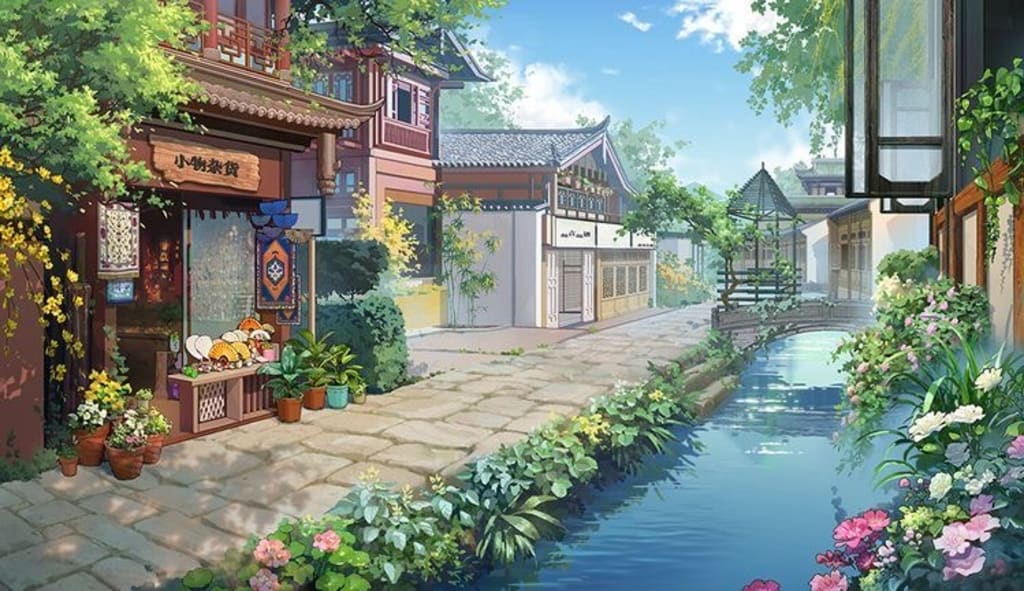 We did it! I cannot believe I wrote every day for 30 days. This was a rollercoaster. Some days were so easy, and others required more research than I thought. I hope this challenge was entertaining for you and that you found some new anime to check out!
Whether you have read 1 of my blogs or all of them I appreciate it and hope I have been entertaining you. I am wondering if I can keep up with this schedule of posting every day. What would you like to read about if I were to keep posting daily? Anime reviews? Lists of anime recommendations? Another anime challenge? Blogs like these? I'd love some ideas! Let me know in the comments below.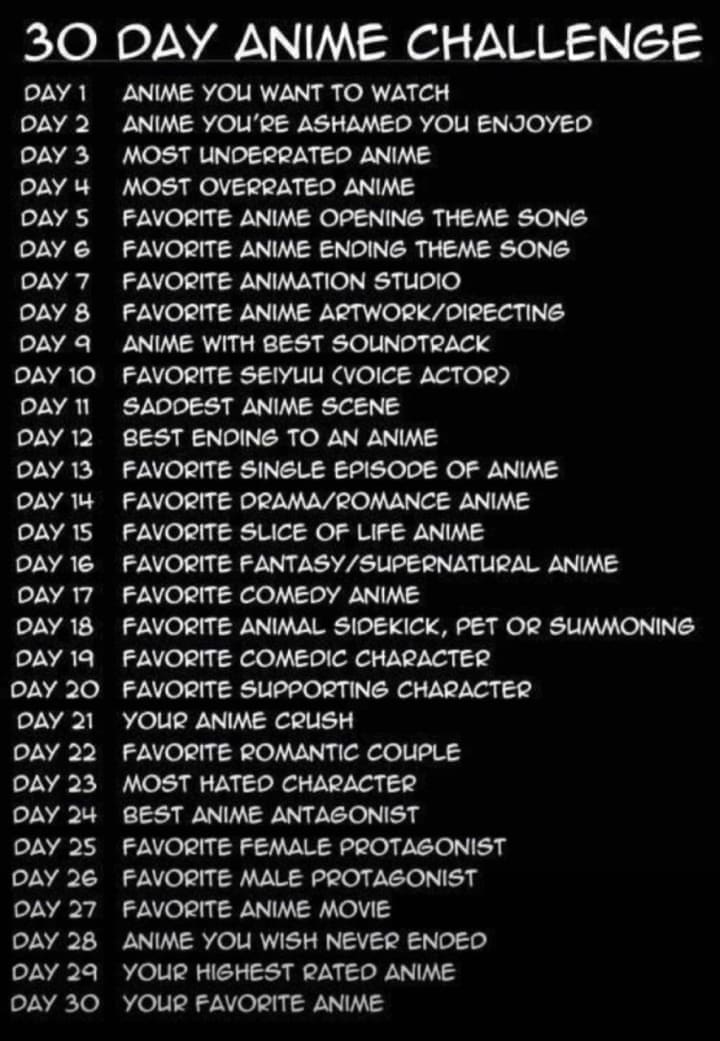 I discovered the idea for the 30-day anime challenge because I saw this post on Pinterest and thought it was a fun little challenge to do for the first month of the New Year. I did a challenge similar to this back in 2013 so I am curious to see if my tastes have changed much in the past 10 years.
Since I found it too hard to pick 1 answer, I have been picking 5 answers for each. I would love for you to hear your answer in the comments below
Start on day 1 and see my journey through this challenge
Day 30 my favorite anime
This is the perfect way to end this challenge! In my lifetime I have seen over 200 anime of all different genres. Since I started watching anime I have tracked every anime I watched and rated them on the notes app on my phone, and still do that to this day. But I have recently found an easier way to track the anime I have seen and rated, as well as find new anime. There are lots of great sites out there, the one I use is AnimePlanet. If you are curious about the anime I have seen click the link to check it out, or if you want me to write about the full lists I have been tracking since 2015 let me know in the comments below and I will post them. If you also love anime and want more anime picture content I am on Pinterest! At Animetipz
To break that down to my top 5 favorites would be a challenge and this being my last day of course I wanted to have a little more fun, So this will be my top 10 favorite anime of all time!
Let's get into the last day!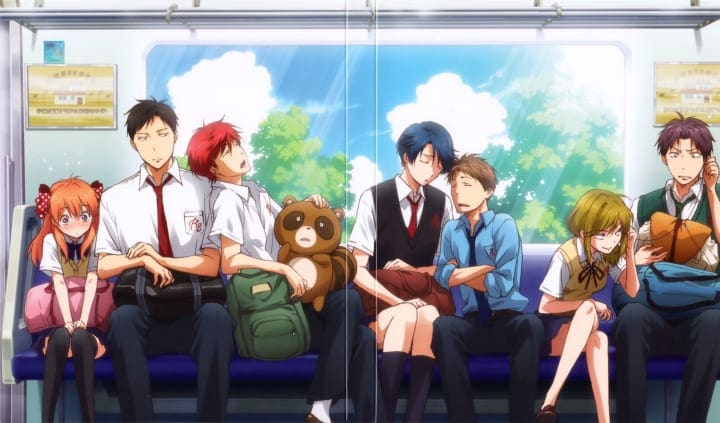 Monthly Girls Nozaki-Kun
Storyline: Chiyo Sakura, a high school girl who fell in love with the unrefined boy schoolmate Umetaro Nozaki, decides to be courageous one day and asks him out. Her feelings weren't conveyed properly, and before she knew it she ends up helping a particular job of his as an assistant... The series is a shojo manga boy comedy that centers around Nozaki, a high school boy that is a popular shojo manga artist and has a story woven by very individualistic characters.
This was the most troll anime ever. They set up the perfect couples throughout the series, Yet the last episode will have you screaming. This is one of those comedy anime with romance in it and it was one of the most entertaining anime I have ever seen. I laughed so hard my ribs hurt and I adored the romance between the characters.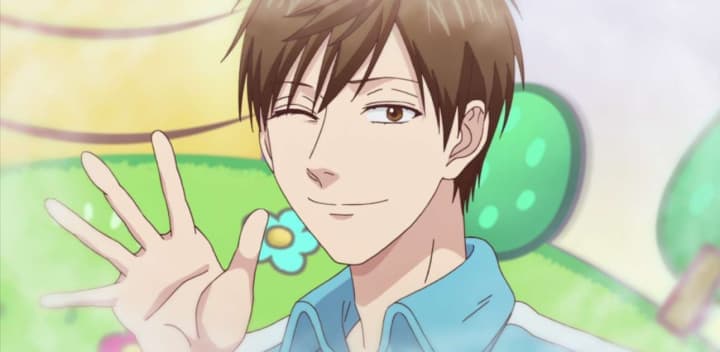 Life Lessons with Uramichi Oniisan
Storyline: Uramichi is 31 lives a lonely life with no wife or kids, has to deal with production hassles from unknowing or uncaring staff, and still has to give a good smile to the children every day... Uramichi appears on children's TV alongside two grown men dressed as forest creatures and a singing woman with a very short fuse. Uramichi leads little kids in exercises and answers their questions about life. But Uramichi's life is pain. Uramichi just wants to be miserable in peace. But, in his words, "There are games that don't end even after you forfeit. Like life, for example… "
This is now one of my favorite anime of all time. The only other anime to get me to crack up a few times was the ways of the househusband, but Uramichi Oniisan had me laughing every episode. It is beyond relatable and doesn't miss a beat with perfectly timed comedic lines. I will say this is adult humor, you may or may not find this relatable if you're still young, but for us adults who are sucking at adulting, this is our show. If you need an anime to cheer you up PUT THIS ON!! I promise it will make your day better and leave you smiling.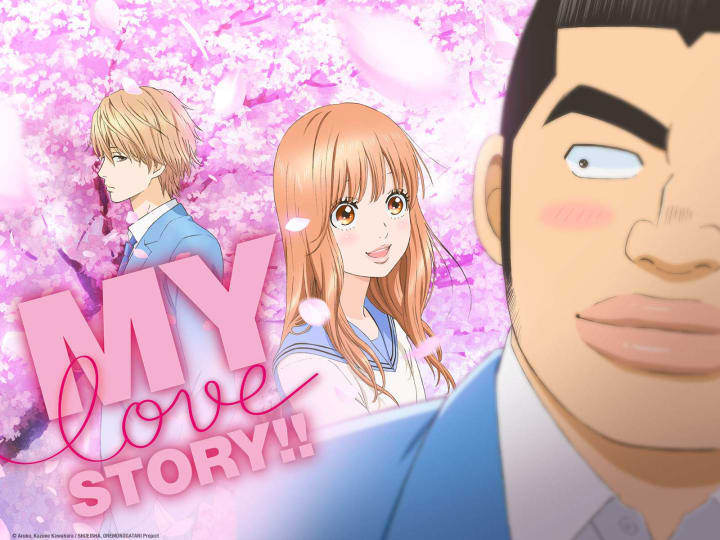 My Love Story!!
Storyline: Takeo Gouda is a giant guy with a giant heart. Too bad the girls don't want him (they want his good-looking best friend, Sunakawa)! Used to being on the sidelines, Takeo simply stands tall and accepts his fate. But one day when he saves a girl named Yamato from a harasser on the train, his (love!) life suddenly takes an incredible turn!
If you don't believe the perfect couple exists I dare you to watch this show! They are adorable and relatable when you are in your first relationship. I was screaming the whole show. I adore this anime!! This shows us the purest form of love, sweetly and entertainingly. I love watching these two navigate starting a relationship and the challenges that come with it. This is the most unconventional perfect couple. I have watched this anime multiple times and every time it gets better. could go on and on about all the amazing qualities of this show but you should just watch it!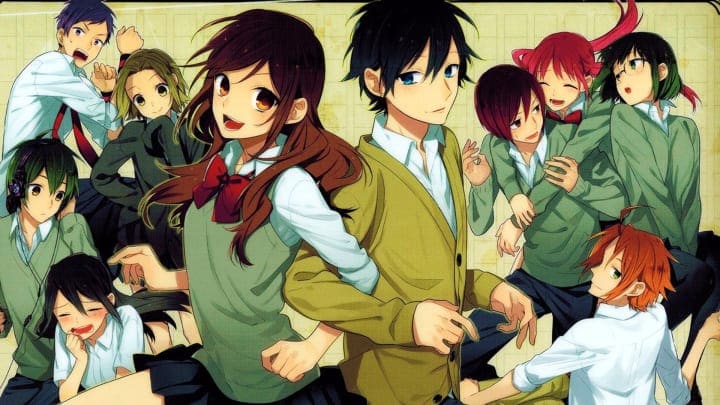 Horimiya
Storyline: At first glance, the ultra-popular Kyoko Hori seems like a frivolous high school girl, but in reality, she's simple, pragmatic, and family-oriented. On the other hand, the bespectacled Miyamura Izumi comes across as an average, gloomy high school fanboy, but he's an attractive young man who has a bad-boy streak and is covered in piercings and tattoos. When these two unexpectedly similar classmates have a random run-in outside of the classroom, a bubbly, sweet tale of school life begins.
I loved this anime! I am a sucker for slice-of-life comedy but this one completely changed the game. The art was simple but there were so many unique characters and the story was very light-hearted and fun! My favorite part was they nailed the don't judge a book by its cover, you saw each character develop into their unique personalities and overcome their stereotypes. If you need a good laugh I'd recommend watching this asap!!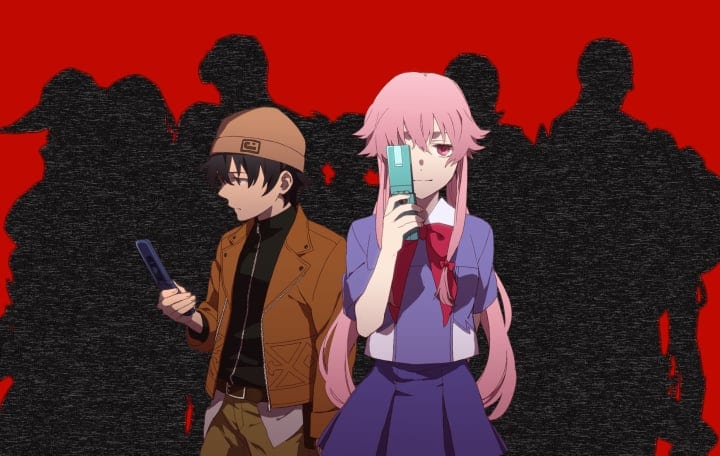 The Future Diary (Mirai Nikki)
Storyline: Yukiteru Amano is a 14-year-old loner who spends much of his time dispassionately recording events around him in his cell phone "diary." His only friends are imaginary ones: Dues ex Machina, the "god of time and space," and Murmur, Dues' impish helper. Yukiteru's life takes a turn for the strange when his diary starts recording events before they happen and Dues announces that he's not so imaginary after all, and a turn for the sinister when his diary announces his impending death. It turns out Yukiteru has become part of a survival game to determine who will succeed Dues as the god of time and space, competing with 11 others who also possess diaries that predict the future in various ways, But Yukiteru does have at least one strong ally: Yuno Gasai, a classmate who despite being a Future Diary holder herself is determined to protect Yukiteru at all costs. She's also an obsessive and possibly crazy stalker whose own Future Diary records Yukiteru's every move in ten-minute intervals.
This might be one of the craziest stories ever written. I was completely hooked on episode 1. High levels of thrill and plot twists will make your head spin. It is very gory and has some very graphic and disturbing content so don't say I didn't warn you. But if you need a thrilling, heart-racing, mind-exploding anime this is for you. You have to watch the OVA episode right after you finish or you will be left with a sour taste in your mouth. I watch this show a while ago and recently rewatched it and can confirm I didn't see what was coming even though I had already seen it. Let me know if your jaw was on the floor the last 5 episodes.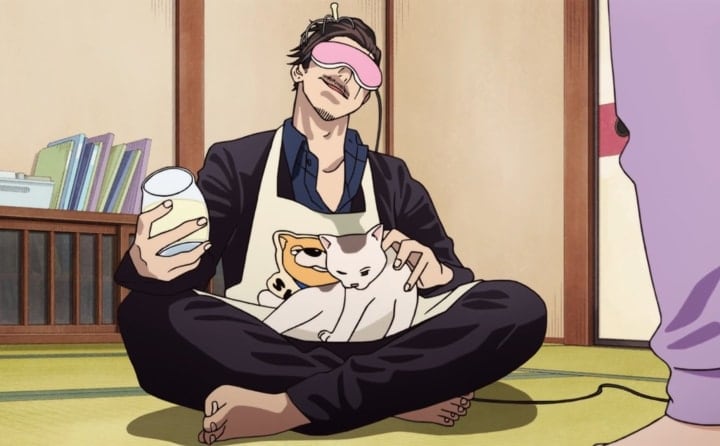 The Way of the Househusband
Storyline: It's a day in the life of your average househusband — if your average househusband is the legendary yakuza "the Immortal Dragon"! A former yakuza legend leaves it all behind to become your everyday househusband. But it's not easy to walk away from the gangster life, and what should be mundane household tasks are anything but! He was the fiercest member of the yakuza, a man who left countless underworld legends in his wake. They called him "the Immortal Dragon." But one day he walked away from it all to walk another path — the path of the house-husband! The curtain rises on this cozy yakuza comedy!
I have never laughed harder at a show than this!! It is hysterical! Perfectly timed comedy with amazing writing. Everyone wants a second chance at life and in this case, Tatsu got a fresh start. That doesn't mean his old life doesn't bleed into his new life. Maybe you didn't leave a gang but we can all relate to trying to start over but falling back into old habits and running into old relationships, causing us to remember all the cringy things we used to do.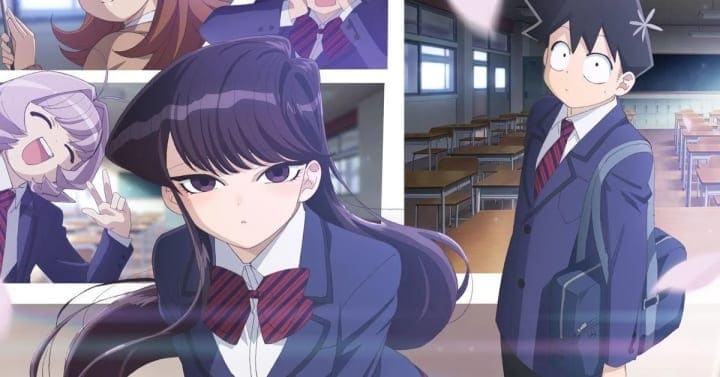 Komi Can't Communicate
Storyline: An absolute beauty to anyone, Shouko Komi in reality suffers from extreme social anxiety and communication problems, making her largely unable to talk to others. However, with her attractiveness and stoic appearance, which in itself results from her anxiety, she is perceived as refined in class, making her highly popular while preventing people from actually getting to know her. Komi's first conversation with Tadano is over a blackboard, and she uses a notebook to convey her feelings through writing. Despite this, she is still capable of verbal conversation over a cell phone. Her dream is to overcome her communication problems and make 100 friends.
When I say I have never related more to a character before in my life I mean it. As someone who deals with crippling social anxiety seeing a character with the same fear but trying her best to overcome it was so encouraging to me. They don't make fun of social anxiety or use it to crack some jokes, but they bring it into the light of us not wanting to be anti-social we just don't know how to be social. Komi's friends are so supportive and sweet to her the whole show. Making this an adorable light-hearted, must-see, comedy and one of my most favorite anime ever. I am not sure if there will be a season 3, but even if the isn't, the ending is perfectly adorable. It will pull at your heartstrings.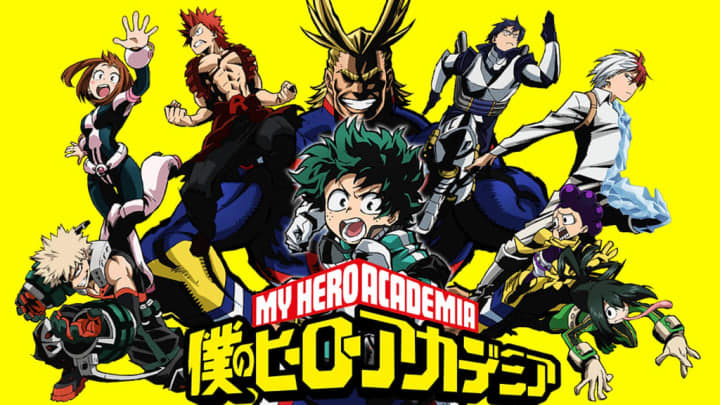 My Hero Academia
Storyline: The superhero-loving Izuku Midoriya is without power in a world populated with superhumans. However, after the quirkless dreamer, Izuku inherits the powers of the world's best superhero, All Might, his hopes of becoming the top hero are now possible. Once enrolled in the high school for heroes, U.A., Izuku soon discovers being a hero is much more complicated than it appears.
I love this anime for a few reasons.
First of all, there is such a wide variety of characters. With a cast of such unique characters and a world of unique quirks, it is impossible for you not to relate to a character. It allows them to give lots of episodes on character backstories and development without being repetitive.
Second is the story build-up. I mean we are going into season 6 and we are just now getting into the story. Mixing in story build-up in small story arcs is a genius move.
The final point I will make is the ability to keep your attention. I, unfortunately, get bored very easily, I have a bad habit of watching short anime. I like fast pace stories, and straight-to-the-point character development, and find that anime longer than 25 episodes drag things out and lose my attention. The writers of My Hero Academia are genius, they keep things fast pace and leave episodes on cliffhangers to make you want more. I have never binged this many episodes in such a short amount of time. The fact they kept my attention for this many episodes is extremely impressive and says a lot about the creators of this show.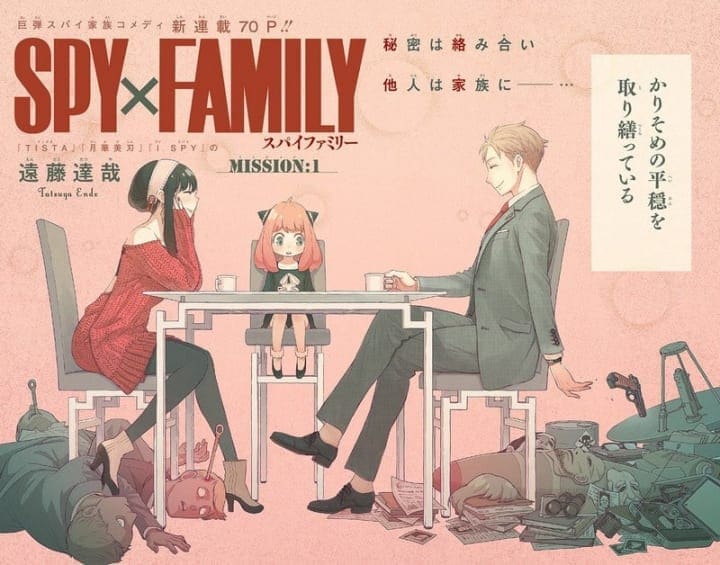 Spy X Family
Storyline: A spy known only as Twilight needs a family as part of his undercover mission, so he quickly marries a city hall worker and adopts a child and dog. Unknown to him, his family has secrets of their own: his wife Yor is an undercover assassin, his daughter Anya is a runaway psychic who can read minds, and his dog was from a laboratory that gave him the power to tell the future. All these four subjects must bond together as a family to manage their affairs and be together as best as they can.
This will always be one of my favorite anime. part 2 just ended and is one of the most incredible things I have ever seen. Yes, the story is a little ridiculous which is what makes this show amazing!! The characters are unique and fun. The storyline is serious and hilarious. Epic fight scenes mixed into the humor of a beginning family. I could not recommend this show enough for both seasoned and beginning anime watchers.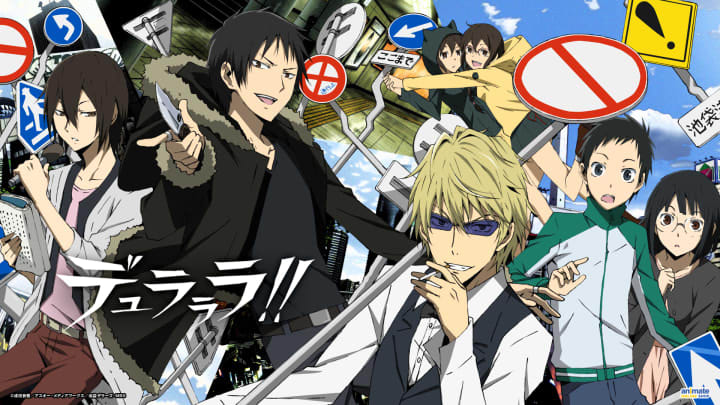 Durarara!!
Storyline: Looking for a change, Mikado moves from the countryside to bustling Ikebukuro to attend the same high school as his best friend, Masaomi. Though navigating a new school and friendships can prove tough by itself, Mikado also finds an overwhelming number of new delights and dangers in the district he now calls home. From a friendly Russian sushi bar to the violent color gangs, to even an urban legend in the form of a black motorcycle rider, each resident of Ikebukuro is unique and frightening. But the town is smaller than it seems at first, and these strange events appear to be connected. Will the growing storm sweep up the transplanted country boy and his friends or will Mikado find himself at the center of a dramatic change for Tokyo?
I found this anime right after it came out and it should be one of the most popular anime of all time in my opinion. I don't remember how I came across it but I am forever grateful that I did. I do have a lot of anime that I love but Durarara is hands down my favorite. This is an anime with so many twists in it your head will be blown. It did gain a little popularity a few years after season one but not close to what it deserves. Every season got better and better, yet I see nothing about it on social media or really anywhere. If you haven't seen Durarara put it at the top of your to-watch list.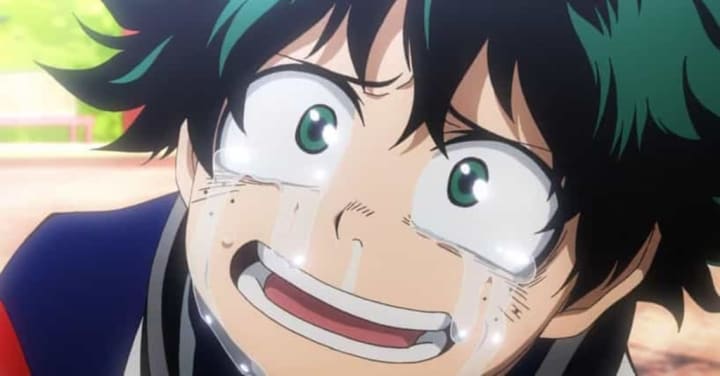 Well, that's it... This is a bittersweet end to this challenge. Don't worry I am not going anywhere! This challenge actually sparked some creativity and I am excited to see what I am going to write about.
Any blogging requests? Anime reviews? Anime watch lists? Got another anime challenge?
I'd love to hear in the comments below!
Thanks for reading!!
Want to read the 30-day anime challenge? Click to start on day 1
Bye for now!
About the Creator
✨Anime Blogger✨
I watch too much anime and would love to turn it into a creative outlet!
Blogging about anime topics, giving honest reviews, and staying up to date with all things anime
Reader insights
Be the first to share your insights about this piece.
Add your insights