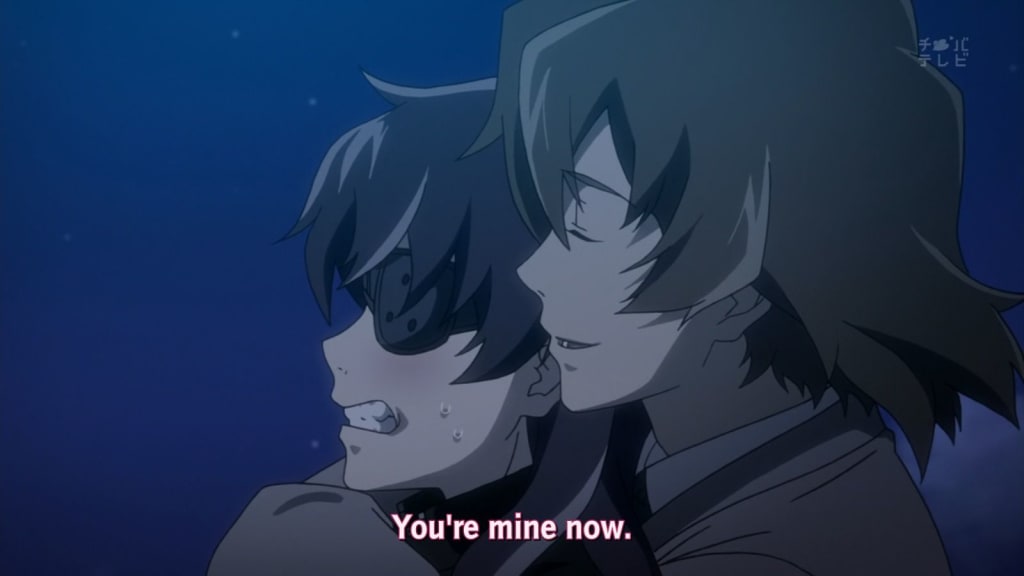 It's the final countdown! We are coming to the end of this anime challenge. This was fun and a challenge. Whether you have read 1 of my blogs or all of them I appreciate it and hope I have been entertaining you. I am wondering if I can keep up with this schedule of posting every day. What would you like to read about if I were to keep posting daily? Anime reviews? Lists of anime recommendations? Another anime challenge? Blogs like these? I'd love some ideas! Let me know in the comments below.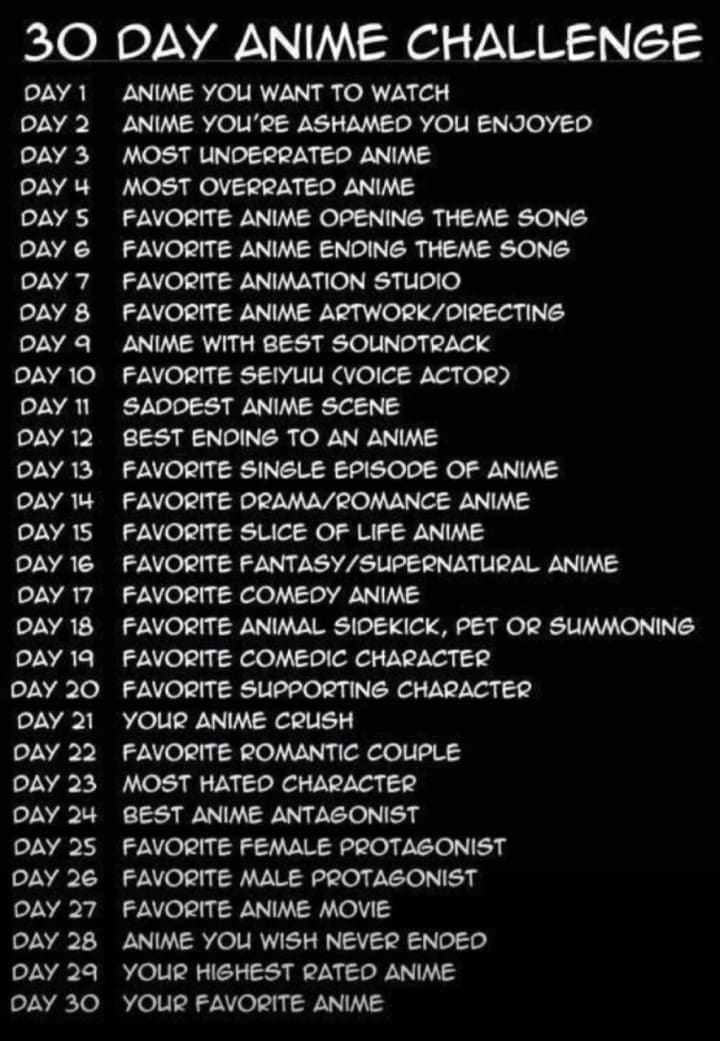 I discovered the idea for the 30-day anime challenge because I saw this post on Pinterest and thought it was a fun little challenge to do for the first month of the New Year. I did a challenge similar to this back in 2013 so I am curious to see if my tastes have changed much in the past 10 years.
Since I found it too hard to pick 1 answer, I have been picking 5 answers for each. I would love for you to hear your answer in the comments below
Subscribe to not miss a day of anime content
Day 22 Favorite Romantic Couples
I am not one to ship characters. I personally don't get enjoyment from picturing anime characters together and saying they are meant to be when they do little meaningless things.
With that being said I do enjoy it when I see a couple work out in an anime. So on this list, I am going to do a mix of my favorite couples that worked out and a few couples that I wish would work out.
The anime I am about to list, I enjoyed and would recommend watching, not just because the couples are incredible, but because these are all fantastic shows.
Let's start with my favorite 3 couples and then end with 2 couples that I would love to see together.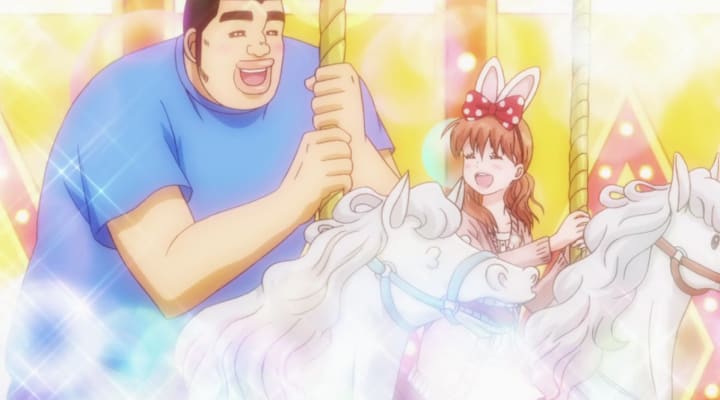 Yamato and Takeo - My love story!
Storyline: Takeo Gouda is a giant guy with a giant heart. Too bad the girls don't want him (they want his good-looking best friend, Sunakawa)! Used to being on the sidelines, Takeo simply stands tall and accepts his fate. But one day when he saves a girl named Yamato from a harasser on the train, his (love!) life suddenly takes an incredible turn!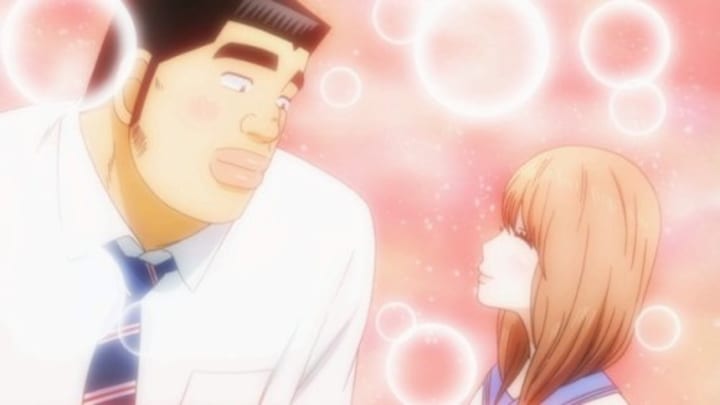 I also put this anime in my favorite romance anime because this is one of the best couple stories out there. Their relationship is wholesome and pure. You can tell and see how much they love and care for each other. They might not look like the typical couple but they are definitely of couple goals.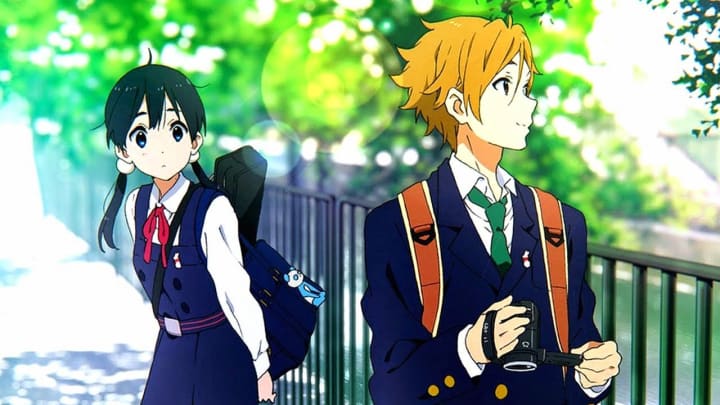 Tamako and Mochizou - Tamako Love Story
Storyline: While Tamako's friends all seem to have big plans, Tamako's never thought beyond staying right where she is, working in her family's mochi shop. But maybe she won't be as alone as she thinks as someone gets closer to confessing his true feelings...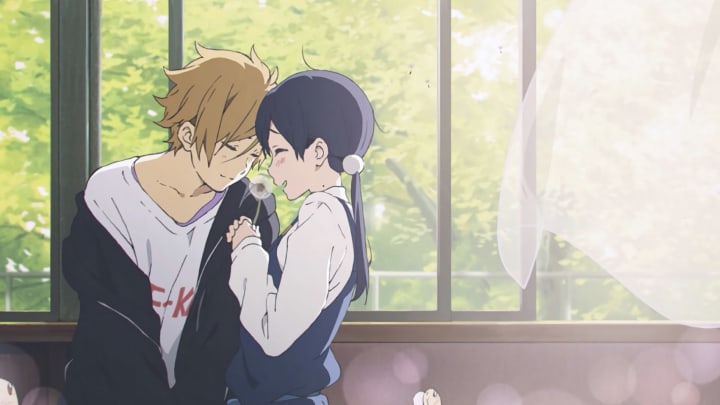 Childhood friends, who turn into lifelong partners, what could be better than that? This movie came after the series Tamakos market. In the series we see these two as nothing more than childhood friends but that all changes in Tamakos love story. Without spoiling anything the love confession will melt your heart.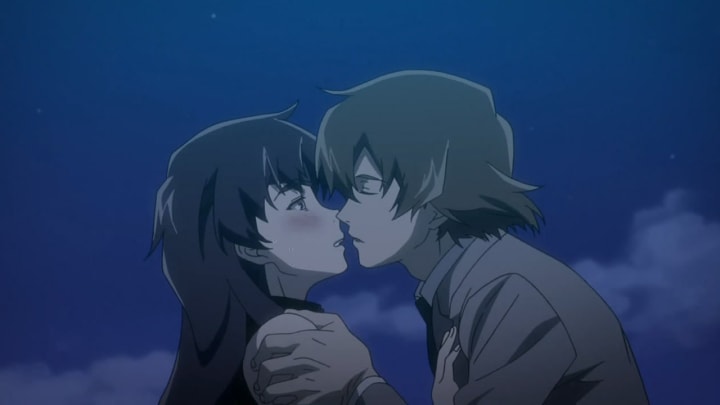 Minene and Nishijima - Future Diary
Storyline: Yukiteru Amano is a 14-year-old loner who spends much of his time dispassionately recording events around him in his cell phone "diary." His only friends are imaginary ones: Dues ex Machina, the "god of time and space," and Murmur, Dues' impish helper. Yukiteru's life takes a turn for the strange when his diary starts recording events before they happen and Dues announces that he's not so imaginary after all, and a turn for the sinister when his diary announces his impending death. It turns out Yukiteru has become part of a survival game to determine who will succeed Dues as the god of time and space, competing with 11 others who also possess diaries that predict the future in various ways, But Yukiteru does have at least one strong ally: Yuno Gasai, a classmate who despite being a Future Diary holder herself is determined to protect Yukiteru at all costs. She's also an obsessive and possibly crazy stalker whose own Future Diary records Yukiteru's every move in ten-minute intervals.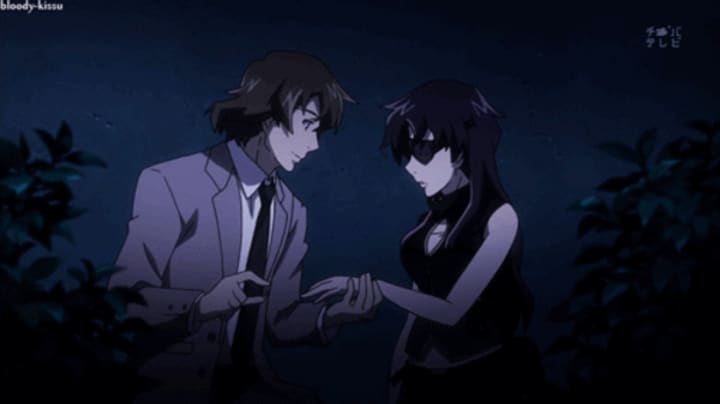 The police detective and the terrorist, can you think 0f a better love story? They honestly were the first couple I can truly say I was shipping hard. Their banter is incredible and their connection is on a level that career titles can't come in between. They remind me a lot of the next couple I am about to list, but unlike them, they got the happy ending they deserved.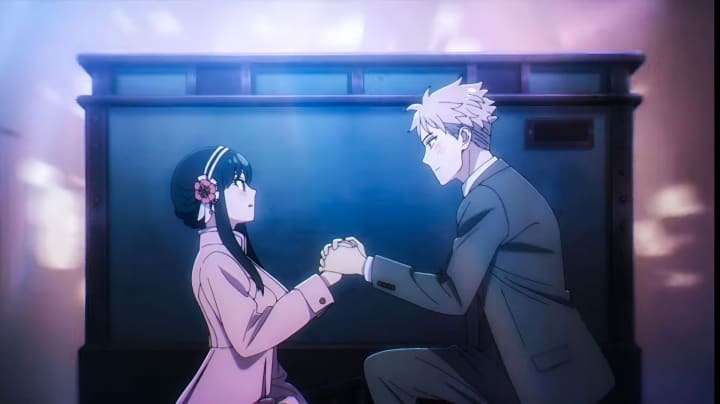 Loid and Yor - Spy X Family
Storyline: Master spy Twilight is the best at what he does when it comes to going undercover on dangerous missions in the name of a better world. But when he receives the ultimate impossible assignment—get married and have a kid—he may finally be in over his head! Not one to depend on others, Twilight has his work cut out for him procuring both a wife and a child for his mission to infiltrate an elite private school. What he doesn't know is that the wife he's chosen is an assassin and the child he's adopted is a telepath!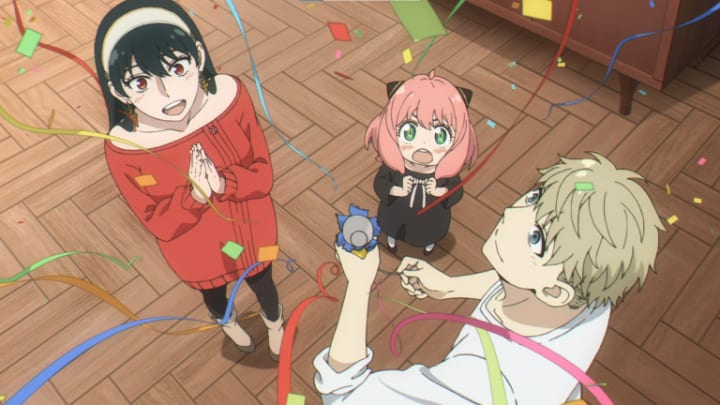 I understand they aren't a real family, but in my heart, I can only wish that they all get the happy ending together that they all deserve. Yor is the perfect woman for agent twilight, she is both a light in a dark world and a badass in the shadows. I hope they end up together and raise Anya as a real family.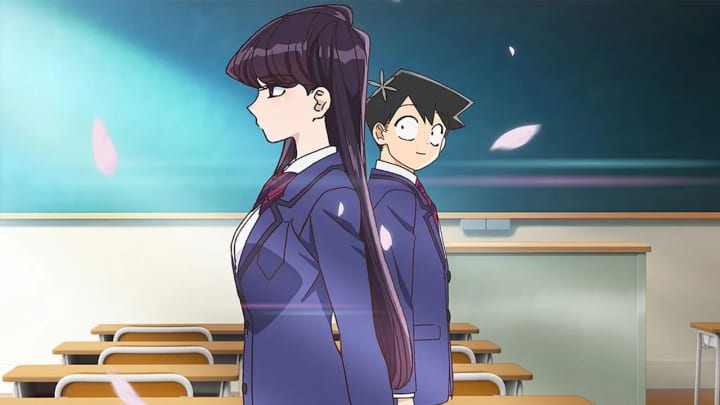 Komi and Tadano - Komi can't communicate
Storyline: The journey to 100 friends begins with a single conversation. Socially anxious high school student Shoko Komi's greatest dream is to make some friends, but everyone at school mistakes her crippling social anxiety for cool reserve! With the whole student body keeping its distance and Komi unable to utter a single word, friendship might be forever beyond her reach. Timid Tadano is a total wallflower, and that's just the way he likes it. He lives to blend in with the background. All that changes when he finds himself alone in a classroom on the first day of high school with the legendary Komi. He quickly realizes she isn't aloof, she's just super awkward. Now he's made it his mission to help her on her quest to make 100 friends!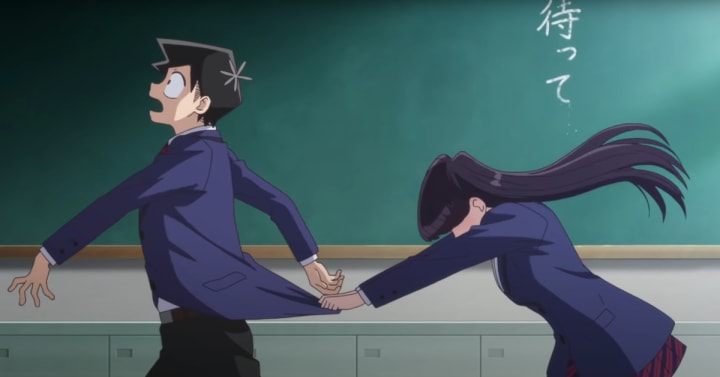 I love the relationship between Komi and Tadano. His ability to understand her through expression and gentle noises is adorable. His encouragement and support to help Komi make her dream come true of making 100 friends make me want a friend like him. If it was just him and Komi I would probably still love the show. He understands her on a level no one else will, and even though I was content with how the show ended, There is also a little part of me that wants there to be a season 3 so they can finally end up together. I hope to find someone who can understand me on their level.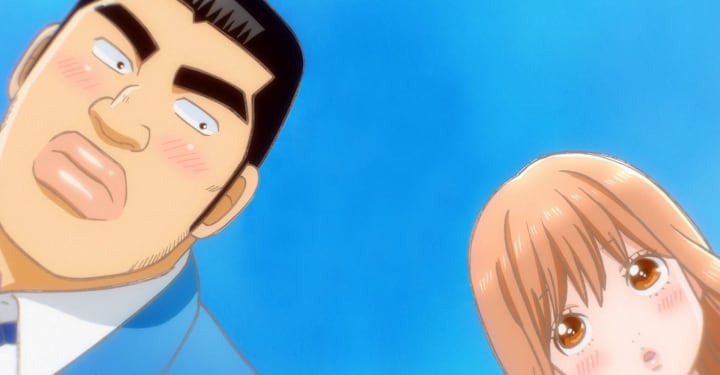 I guess for someone who rarely ships I do find myself rooting for couples to make it. I adore all of these couples and appreciate the amazing writing that went into each of their unique quirks.
Who is your favorite anime couple? Who is the anime couple you ship the most?
I'd love to hear in the comments below
Thanks for reading!!
Click to check out day 21 my anime husbands
Bye for now!!
About the Creator
✨Anime Blogger✨
I watch too much anime and would love to turn it into a creative outlet!
Blogging every Friday about anime topics, giving honest reviews, and staying up to date with all things anime
Socials
Reader insights
Be the first to share your insights about this piece.
Add your insights