My 2018 TBR
I made this list with good intentions, but I will probably divert from it and not read any of these in any order.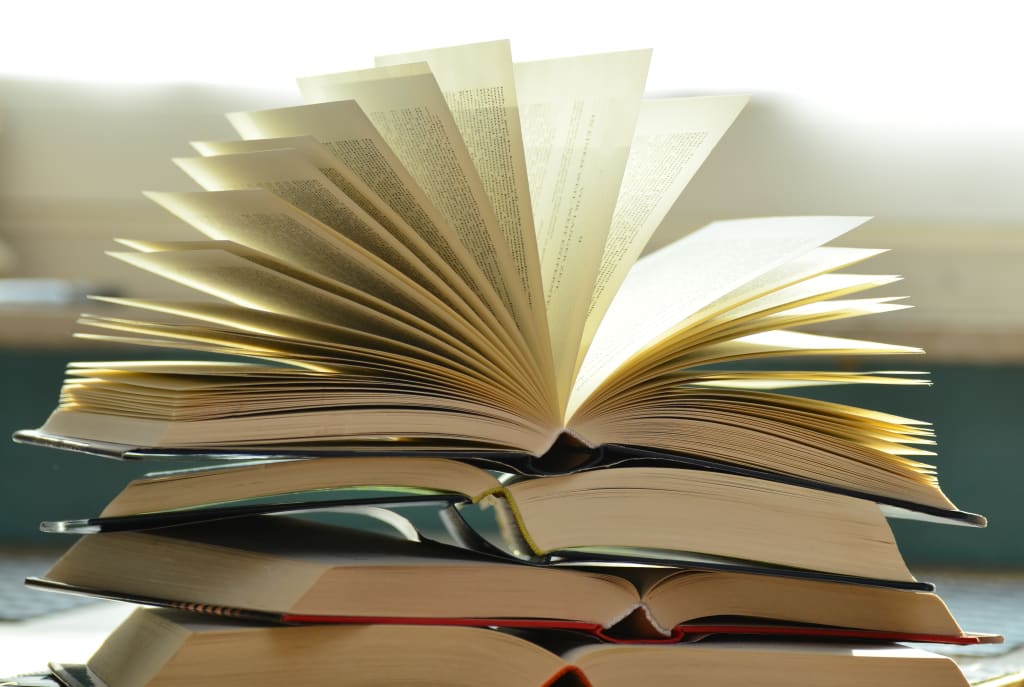 "Just another geek trying to imitate the popular people and failing miserably." —Heather Duke, 1989
Hello! I'm new to Vocal, if you couldn't tell. When seeing the ad for this site, I knew my niche had to be books. The first thing to come up when I searched "books" was someone's TBR (To Be Read) for 2018. I see popular easy thing, I use popular easy thing to get me started. It's simple.
It's the middle of February, and I'm a bit late to the party. I'll briefly mention the books I've already read this year since you're interested in that, right?
2018 Read List:
'Legend' by Marie Lu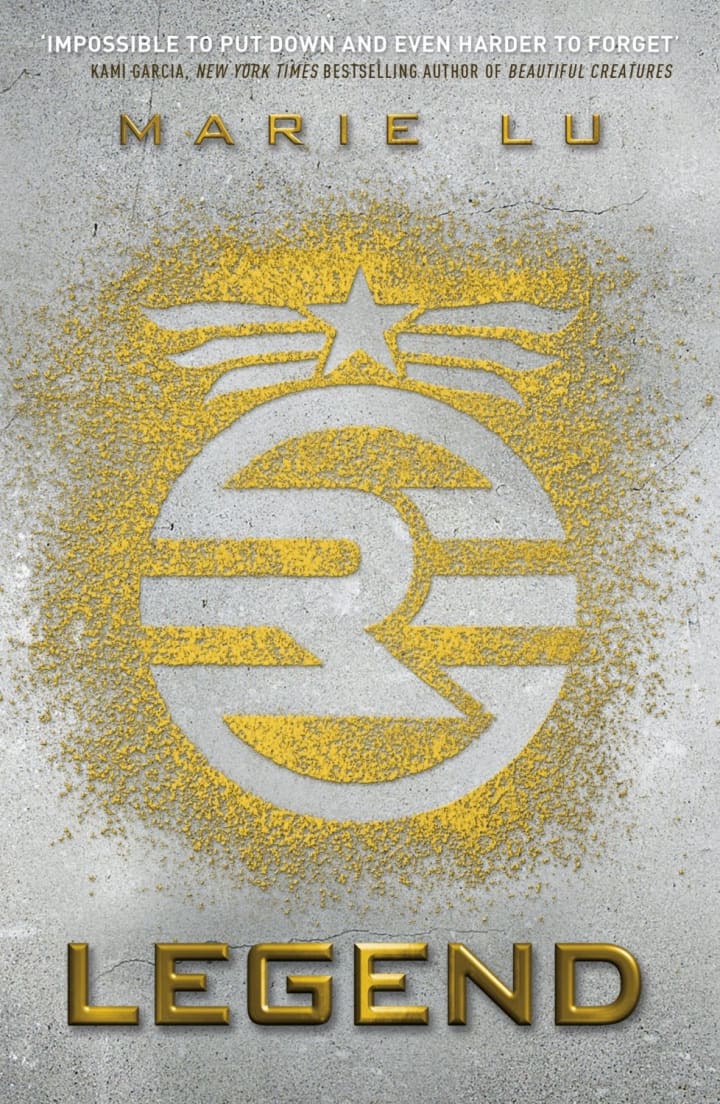 Legend was my first read of 2018. It's not the newest title, but I've heard nothing but good things about Marie Lu and her writing. I got this book for Christmas this year—to read it immediately was my reaction. I loved this book, and I thirst for the sequels. (Review to come.)
'Resist' by Sarah Crossan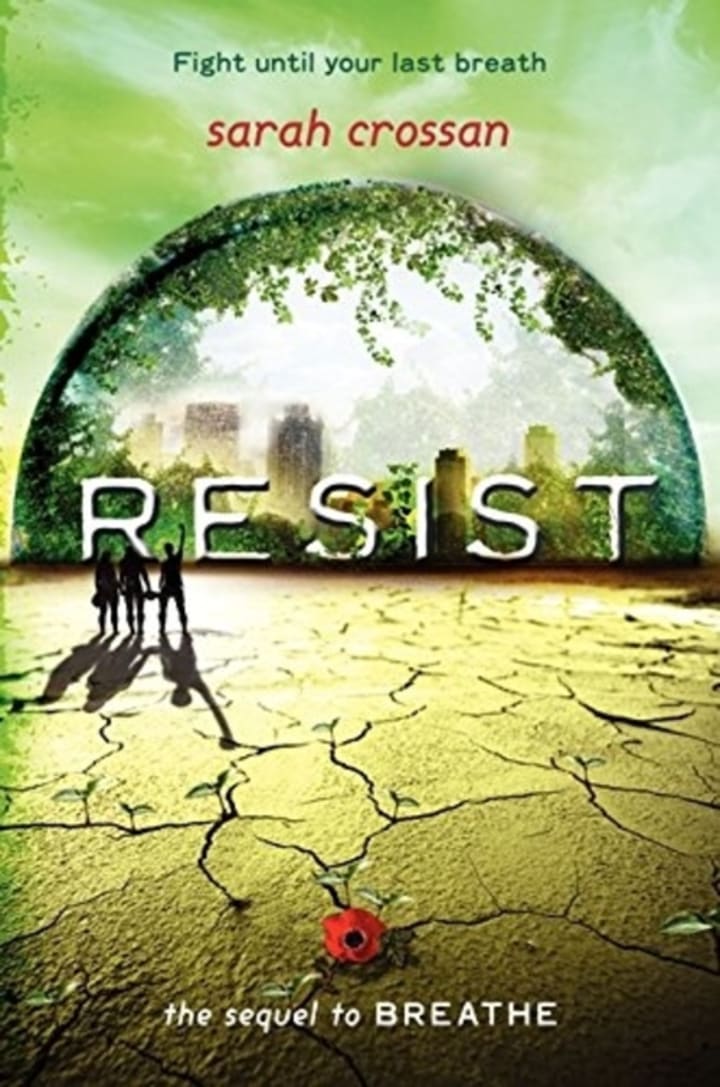 I read the first book in this series, Breathe, in my sophomore year of high school. It's been a while. I finally was able to afford the sequel during my senior year. I planned to read it as soon as I got it, but I also planned to reread Breathe beforehand, and I never got in the mood for that. After reading Legend, I ached for more post-apocalyptic and decided it was time. To speed things along, I only reread the last two chapters of Breathe and was on my way. (Again, review to come.)
'Angelfire' by Courtney Allison Moulton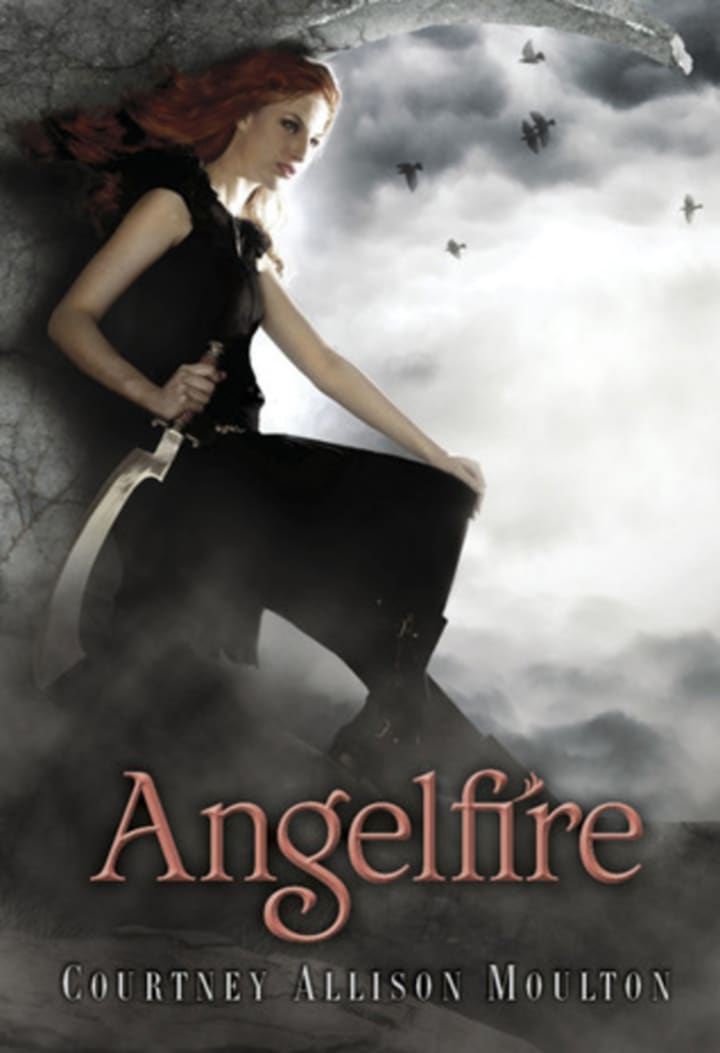 Angelfire has been on my TBR since middle school, when it first came out. When I acquired my first job in high school, I bought almost every book I'd been gazing at on Amazon for the last five years and placed them on my bookshelf. Here's something you'll learn about me if you follow any of my future posts: I am a slow reader. Now, this is my current read so I can't give opinions yet. So far so good, though!
Alright now here's the good stuff.
My 2018 TBR:
Starting now.
'Wings of the Wicked' and 'Shadows in the Silence' by Courtney Allison Moulton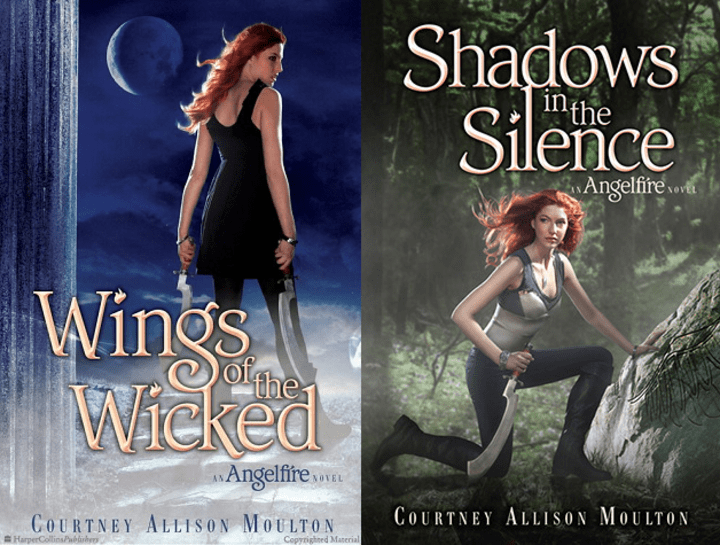 Ah yes! The classic "starting the series and actually finishing it," or at least, the plan to. When I got my first job and went crazy buying books, not only did I buy my long-lusted after titles, but I also bought all their sequels. What can I say? After waiting so long, I didn't want to be left on a cliff-hanger. If I end Angelfire with a good feeling (or a big heartbreak, you never know), then I shall continue on down the path Moulton has laid out.
'Prodigy' and 'Champion' by Marie Lu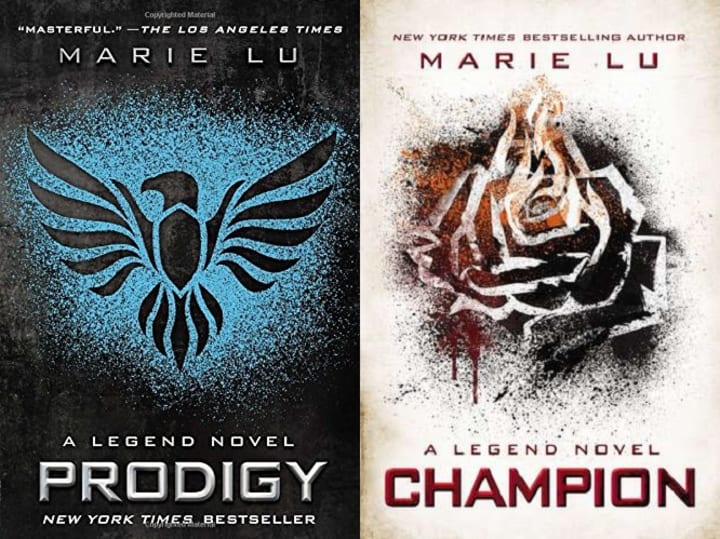 Aaaaand she finishes the series, once again! Of course, after Legend and all its glory, I must finish out the trilogy as soon as possible. Now as mentioned, Legend was a gift (literally and figuratively), so I do not have the sequels hoarded away on my TBR shelf to pluck up at a moment's notice. But don't worry, they'll be there and hopefully not collecting dust sometime soon.
'Firstlife' by Gena Showalter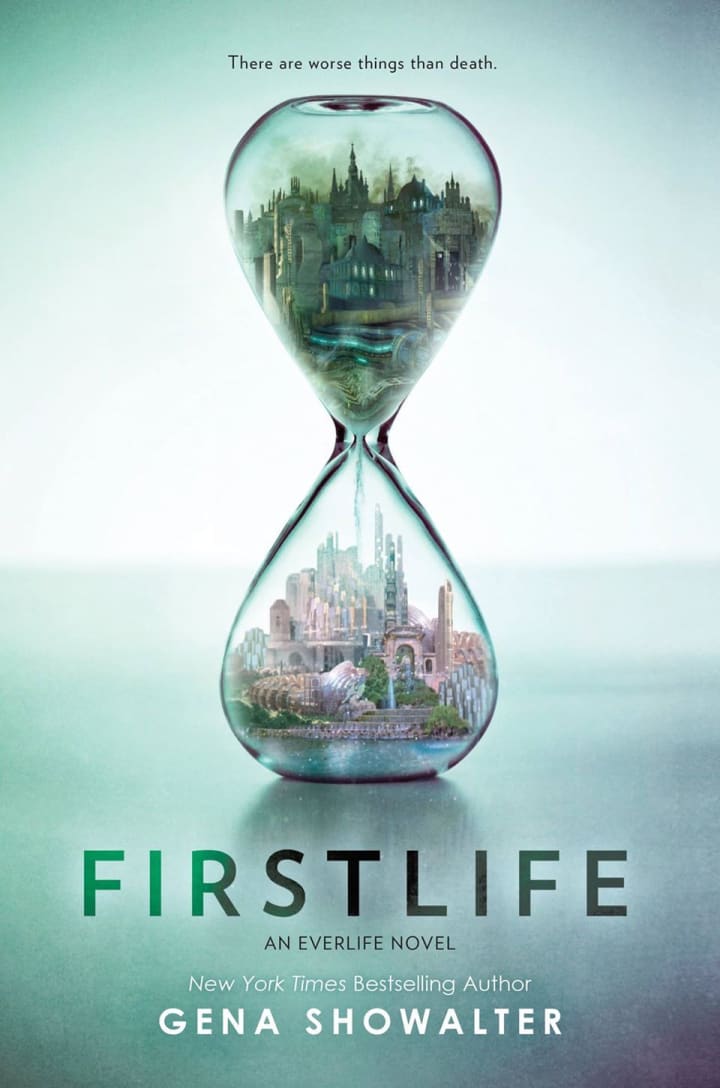 This book was another gift that I haven't had the chance to pick up yet. But Firstlife, 2018 is your year! We've got this! I'll get this read, then get my grubby little hands on the sequels, which will probably end up on an updated 2018 TBR. Or my 2019 TBR. Like I said, slow reader.
'Obsido' by Amie Kaufman and Jay Kristoff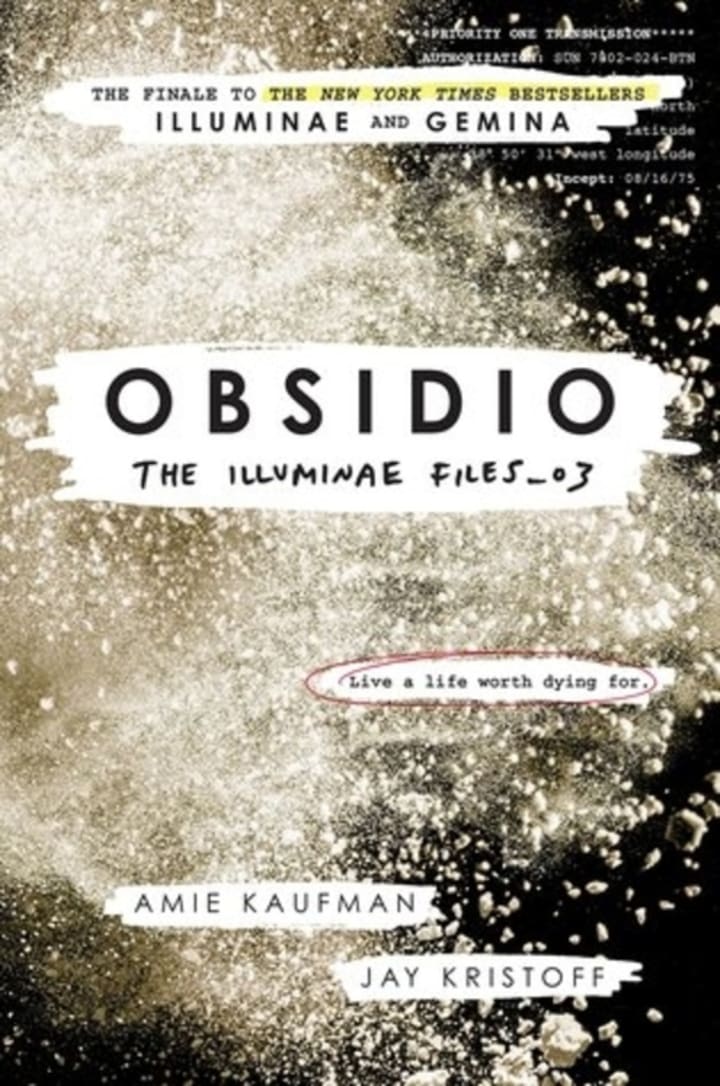 Not sure why I put this last, as it's probably the book I'll read next and put all my other books on the back burner with. It is the long awaited Obsido! This book is the only book I have ever pre-ordered. I ate Illuminae and Gemina up like an alien worm, and have had an empty space in my heart where Obsido should be ever since. I can't wait for this book, but I must say that tears well up when I think of the series ending.
Okay! So. This has been my 2018 TBR and my first blog post here on Vocal! It's choppy, and long, and we all know it won't be my best work. For those of you who stuck around, good job! Truly. This wasn't easy.
As for my list, it's tentative. New books will come out, and I'll come into more books that maybe sound more appealing than something from freshman year. So if you did like this, then I'll post updates as the year goes by. If you didn't like this, then I promise different, and hopefully better, book-related content will be uploaded here.
Until then, have a wonderful day!