Must Watch Reality Shows on Netflix
Love adventure and high human drama? Check out the must watch reality shows on Netflix.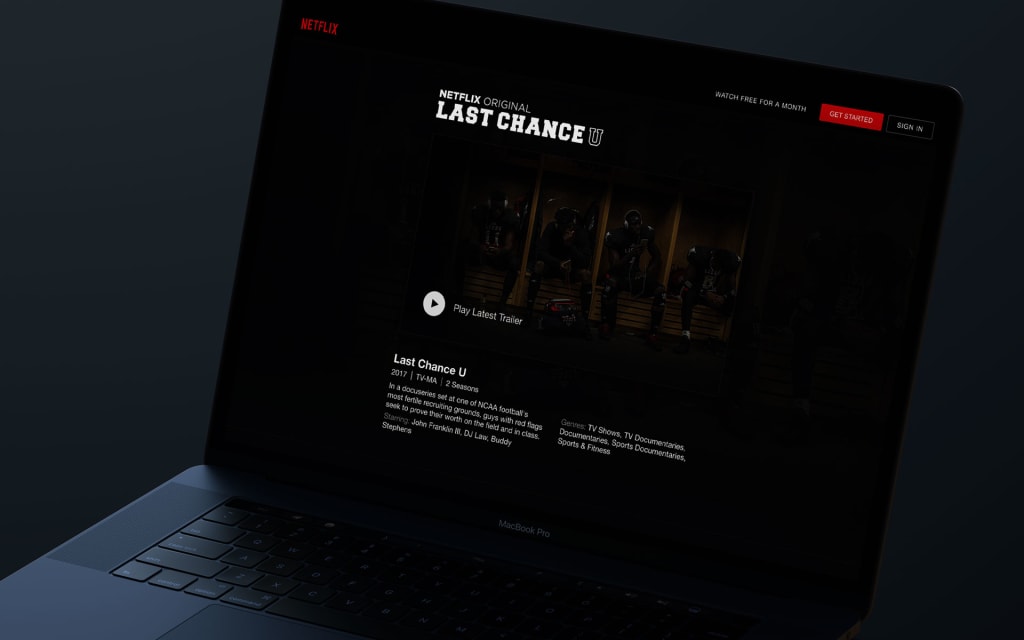 Netflix streaming offers thousands of hours of high quality, scripted tv shows. However, sometimes you just want to turn your brain off a binge watch something that's easily digestible, something you will never have to give a second thought to. For many of us, this is where reality tv comes in.
If you are looking for shows you could just pick up and put down at any point, without having to slog through and keep the plots straight for several seasons of things like the best Netflix prison shows, or say the best Netflix sci-fi, the popcorn appeal of reality shows might be for you. The best reality shows give us an escape, and in some cases, make us feel smarter than the people we are watching.
Not all reality shows are soap operas, some are about adventure, and many bring us into the middle of a fierce competition. Now, pop a beer or uncork a bottle of wine, and enjoy the must-watch reality shows on Netflix.
Undercover Boss gives us a look into some of the biggest companies in the country. The entertainment value here comes mostly from the boss hearing what some of his employees actually think of him or her. Sometimes it's funny, sometimes it's sad, but it's always one of the must-watch reality shows on Netflix.
It usually starts out with some out-of-touch CEO taking a lower level position at the company, and finding out what's really like to work in the trenches. I'm not sure how many of these employees don't know what the head of their company looks like, but I'll suspend my disbelief and say the disguise they put on in each episode works. Either way, the boss usually offers to help them out of a tough time, leading to a tender reality TV moment.
If you're a fan of Anthony Bourdain, then this is one of the must-watch reality shows on Netflix. It's just as much of a travel documentary as it is a reality show, and it has Bourdain tramping the globe eating exotic foods and chatting with those who cook them.
This is Bourdain, so there is a good amount of drinking, but Parts Unknown also focuses a little more on the communities he's visiting. A real treat for anybody that enjoys food, booze, travel, and of course, Bourdain's engaging persona.
Set in frozen Canada, Highway Thru Hell is about a towing company that tows ice-road truckers out of terrible jams. They rescue stranded and broken down trucks on some of the treacherous stretches of highway imaginable.
There is some soap opera drama mixed in as well, as many of the people in the company are family. It's one of the must watch reality shows on Netflix if you love high-risk adventure.
Kevin Smith stars in Comic Book Men, a reality show set in Jay and Silent Bob's Secret Stash comic book emporium, and it opens up the world of comic book culture for those of us who don't really know anything about it. If you love comic books, or comic book movies, this is easily one of the must-watch reality shows on Netflix.
Most of those comics have massive audiences, but how many of them actively trade comics? It's a cool look into their world, and the first season is available to stream.
Chelsea is Netflix's first attempt at a late night-style reality show starring comedian Chelsea Handler. New episodes are added on Wednesday, Thursday, and Friday, which makes it the rare show on the platform to have new episodes on a regular basis.
If you like Chelsea's brand of humor you'll love this show. If you like to stay up-to-date on pop culture, current events, and politics, Chelsea is one of the must-watch Netflix reality shows.
Rock star astrophysicist Neil deGrasse Tyson brought back the original series in this FOX reboot that takes a look at the universe we all live in. The subject matter can be a bit more advanced for reality TV, but you don't need to be an astrophysicist to appreciate the great wonder of the infinite beauty of the universe.
Tyson breaks things down so the average person can better understand, and you'll feel more informed after going on the journey. It's one of the must-watch Netflix reality shows if you have a curious mind and an appetite for wonder.
Adam Richman has had every job you can have in the food service industry, and he travels around the country hitting some of the best grub spots, as well as taking on some of the most grueling eating challenges. Sometimes man wins, and sometimes food wins, but it always makes you want to get in your car and sample then foods yourself.
If you can put up with some of Richman's cringe-worthy corny jokes, it's one of the must-watch Netflix reality shows if you like food and travel.
Last Chance U is a Netflix original documentary series that follows the lives of a group of athletes at a small school in Mississippi who are out o options football wise — mostly because of academic or behavioral issues.
The football program is a point of pride in the small town of Scooba, Mississippi. They don't have a lot else besides the school and this powerhouse football program
The program serves as a "last chance" for student athletes who want to make it to major college football and have a shot at making it in the NFL. The real star of the soap opera is the guidance counselor, she never gives up and is the real source of the show's heart. One of the must-watch reality shows on Netflix for sports fans.
Texas design experts Chip and Joanna Gaines help homebuyers turn their home into their dream home. This one stands out from all the other DIY shows out there because of the two hosts' personalities.
It's a little sappy, but you can't help but feel inspired to see the work they do on these houses, giving a family the home of their dreams. It's one of the must-watch reality shows on Netflix if you love DIY home renovation.
Guy Fieri can divide people with his personality, but you can't deny the appeal of Diners, Drive-Ins and Dives. With his trademark red Camaro, Guy takes us to some of the best food spots around the country.
If you can stand Guy's sometimes grating personality, it's one of the must-watch reality shows on Netflix because of the sheer amount of hidden gems he reveals over the course of the series.
Chef's Table goes inside the lives and kitchens of six of the world's most renowned international chefs. Each episode follows a different chef's life, from the professional to the personal.
If you have a passion for the culinary arts this is one of the must-watch reality Netflix shows. Even if you just love food, Chef's Table has enough real-world drama to entice any viewer to consider binge watching.
About the Creator
Joseph Farley is a North Jersey based writer who loves short fiction and stand-up comedy
Reader insights
Be the first to share your insights about this piece.
Add your insights