Must-Reads for 2019
Both New and Old Books for the New Year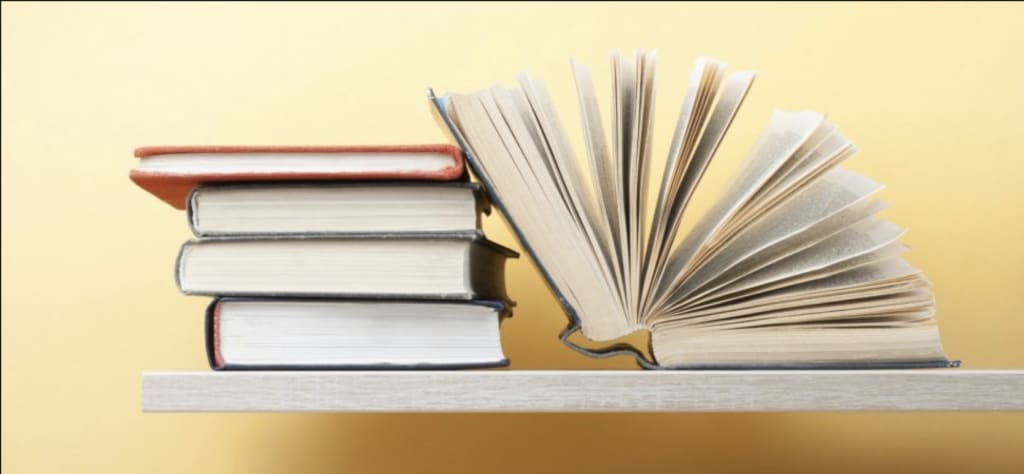 1. 'Swing' by Kwayme Alexander
Kwayme's newest book is an absolute beauty of a story. It follows Noah and his best friend Walt (or "Swing") as they navigate their junior year of high school. Noah attempts to win the girl of his dreams, as Walt helps him in every way he can while loving jazz and practicing baseball. I have many strong opinions on this book, and it will make you laugh, cry, and hurt all the way in your soul. Similar to his other books, it is written in the form of poetry, which is a nice variant from the usual novel.
If you like this book, Kwayme's work Solo is also a fantastic read. It follows the son of an ex-rockstar in his journey to find his mother.
2. 'Dear Evan Hansen - The Novel' by Val Emmich with Steven Levenson, Benj Pasek, and Justin Paul
Whether you loved the musical or just need a book to read, this is a beautiful adaption of the beloved story of Evan Hansen. The book gives far more insight than the screenplay, displaying Evan's thoughts to the audience, and allowing them to see the world as he does. It is still heartbreaking, but in a whole new way. There is a new depth to the characters that cannot be heard in the soundtrack, and many unanswered questions become clear. If you need to be found, read this book.
3. 'Everything All at Once' by Katrina Leno
A complex story of a girl with anxiety and letters from her dead aunt. The novel is intertwined with letters and passages from another story, which all comes together in the end to reveal the true identity of the person her aunt was. Perfectly written, it will resonate with anyone who has anxiety, or anyone who has lost someone dear to them.
4. 'The Scar Boys' - Len Vlahos
This book follows a young man on his journey to become an 80s rock star. Each chapter is named after a classic rock song, and the young men of The Scar Boys grow with the music and face the trials of music and life together. A short but good read, it is perfect for musicians and those nostalgic for the past alike.
5. 'The Rest of Us Just Live Here' - Patrick Ness
An excellent, realistic portrayal of mental illness, this story follows high school senior Mikey, just an average guy trying to graduate. But his town and school, is under attack from monsters and evil forces, but he isn't the chosen one, or one of the sidekicks. A quirky tale of being an outsider to the outsiders, it will lift your spirits and improve your mood with every page.
6. 'Suicide Notes from Beautiful Girls' - Lynn Weingarten
A few years old, but still my favorite book of all time. It is passionate and thrilling, both a tale of love and self discovery. Every plot twist will be a shock, and the ending will leave you an absolute emotional mess. June knows one thing for sure: Delia's death couldn't have been a suicide. It just doesn't make sense. So who murdered her, and why?
If you like this book, check out her newest work, Bad Girls With Perfect Faces. It has the same murder mystery love story vibe, but with a whole new set of crazy characters and jaw dropping plot twists.
7. 'Holding Up the Universe' - Jennifer Niven
An adorable story about a boy and a girl slowly but surely falling in love. But these are not an ordinary pair, no. The boy is a jock; he's got it all. The sports, the friends, the girlfriend. The only thing he doesn't have is the ability to recognize faces. And our beautiful girl? The former world's fattest teen, finally back in school after years of rehab. How will these two find each other, let alone fall in love? You better read to find out.
8. 'Kaleidoscope Song' - Fox Bennet
AKA, the most beautiful and sad tale ever written. It follows Neo, a young South African Girl with a passion for music. She hears it in everything, and loves every sound, every rhythm. She sneaks out one night to a show, and meets the sexy, talented Tale, lead singer of a local band. The rest was supposed to be history.
Reader insights
Be the first to share your insights about this piece.
Add your insights