Must Read Books for 'Stranger Things' Fans
While you wait for season 2 to hit Netflix, pick up the must read books for 'Stranger Things' fans to pass the time.
If you're like most of humanity, you are either in the midst of binge watching Stranger Things or you have finished up and left wondering "WTF?!" If you aren't part of the above groups, GET WITH THE PROGRAM PEOPLE! If it wasn't Eleven's story, Dustin's toothless banter, or the Upside Down that kept you coming back for more at 2:00 AM when you were supposed to be sleeping, it was the friendship among the young boys, the twisted story line and the Christmas lights. I know you remember the Christmas lights.
Stranger Things is a Netflix original series that premiered on July 15, 2016 and became the most popular digital series in the United States from July 17 to July 23, according to Parrot Analytics. When viewers were left with a feeling of emptiness after binging the sci-fi series, they were rewarded with the promise of a second season, slotted to premiere in 2017. 2017?! The struggle is so real. But have no fear! If you're done re-watching Stranger Things (because it was that good), we have some must read books for Stranger Things fans to get you through the impending dark ages while we wait as Season 2 is being filmed. These books share a similar the supernatural, sci-fi, suspense driven plot that kept us on the couch for hours at a time as we watched episode after episode of the bike riding boys, the powerful Eleven, and wondered how the heck their parents never caught them.
Something Wicked This Way Comes by Ray Bradbury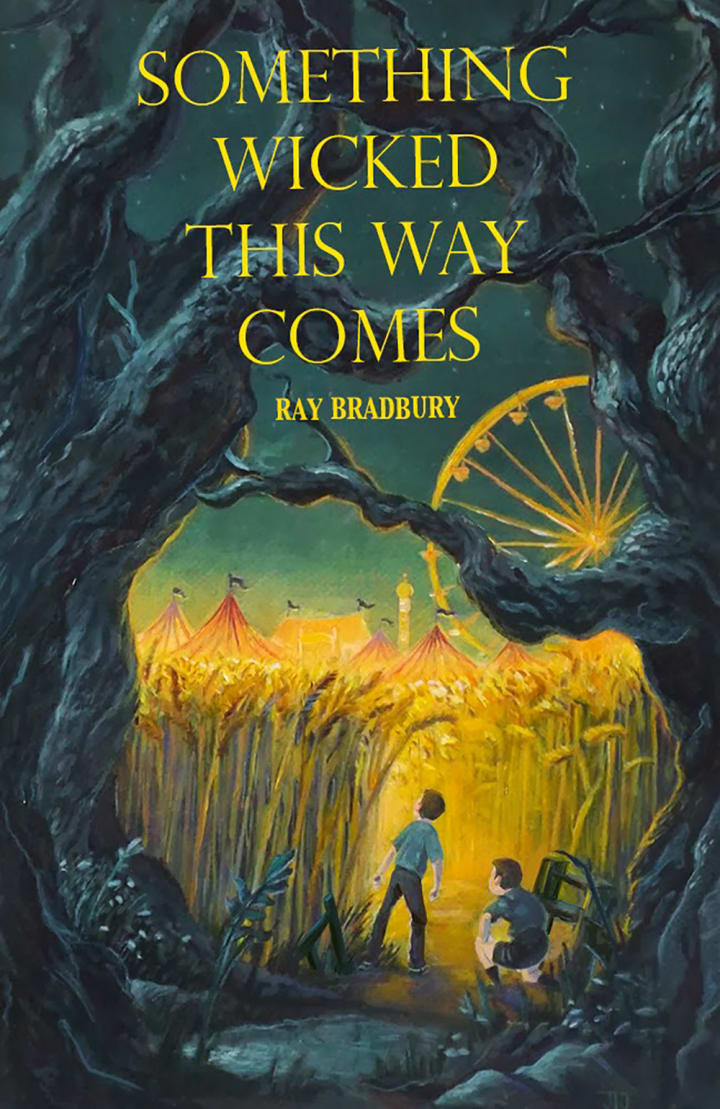 Recognized for his novels, including Fahrenheit 451 and The Martian Chronicles, Ray Bradbury brings us the dark fantasy, Something Wicked Comes this Way. Some time after midnight in Green Town, Illinois, a carnival rolls into town with a siren blaring. Full of strange mystery and a sinister vibe, Cooger & Dark's Pandemonium Shadow Show wreaks havoc on the Midwest town in mid October. On a mission to investigate, two teenage boys become involved in the dangerous and dark smoke, mirrors and mazes show. With young and naive heroes as the stars of the novel, it has a similar premise to the Netflix series and makes it a must read book for Stranger Things Fans.
The Boy who Draws Monsters by Keith Donohue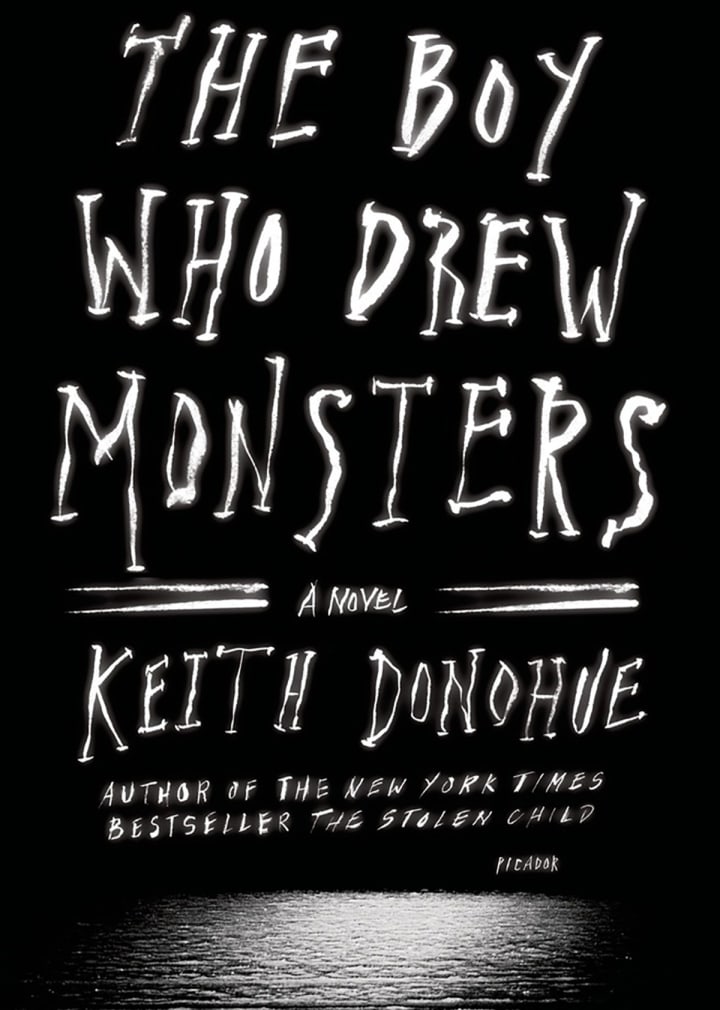 New York Times bestselling author Keith Donohue brings us yet another hypnotic horror novel and a must read book for Stranger Things fans in The Boy Who Draws Monsters. After a near death experience, young Jack Peter Keenan is terrified to go outdoors. The boy and his imagination pass time in the safety of his coastal Maine home by drawing monsters, which soon take on a life of their own, off of the paper where they are originally born. Jack's family and friends are haunted by strange things they hear and see, but as the creator, only Jack truly knows what's going on in this tale of terror and dark imagination.
Foxfire by Joyce Carol Oates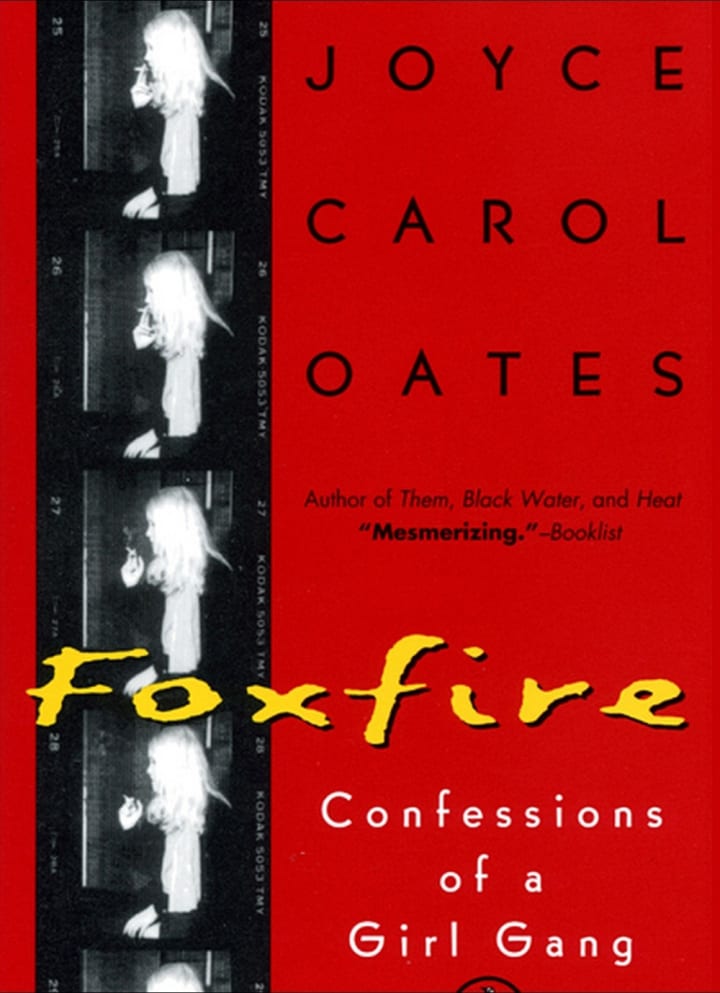 Foxfire is a 1993 novel written by the legendary Joyce Carol Oates. Set in the 1950s, a group of five high school girls join a gang that is determined to rid their upstate New York hometown of the sex criminals that inhabit it. Among the small group of sex criminals in an uncle and the high school math teacher. The girl gang is equipped with a hunger for vengeance, strength and hate against anything that makes them oppressed or in danger.
The Girl with the Silver Eyes by Willo Davis Roberts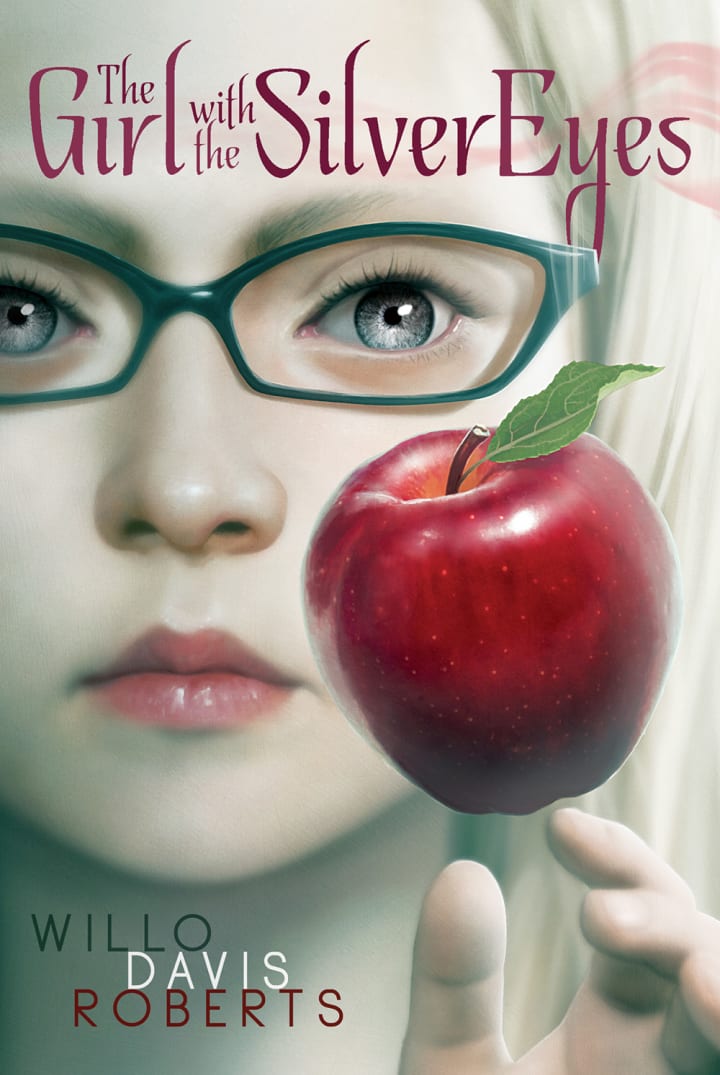 The girl with the silver eyes is named Katie Welker, but most people don't even make it as far as knowing her name. Young Katie prefers reading a book to socializing with others, especially since she's moved to a new town. She knows she's different than them, especially since they can't do things just by thinking them up. Most kids her age don't share the ability to talk to animals or have telekinesis. Not exactly something teenage girls can bond over. But she eventually begins to wonder if there are other people with eyes like hers, who have the same abilities, and if they could help her understand herself and her talents. Her curiosity about others like her raises suspicion and puts Katie in danger, hopefully not before it's too late in The Girl with the Silver Eyes.
A Monster Calls by Patrick Ness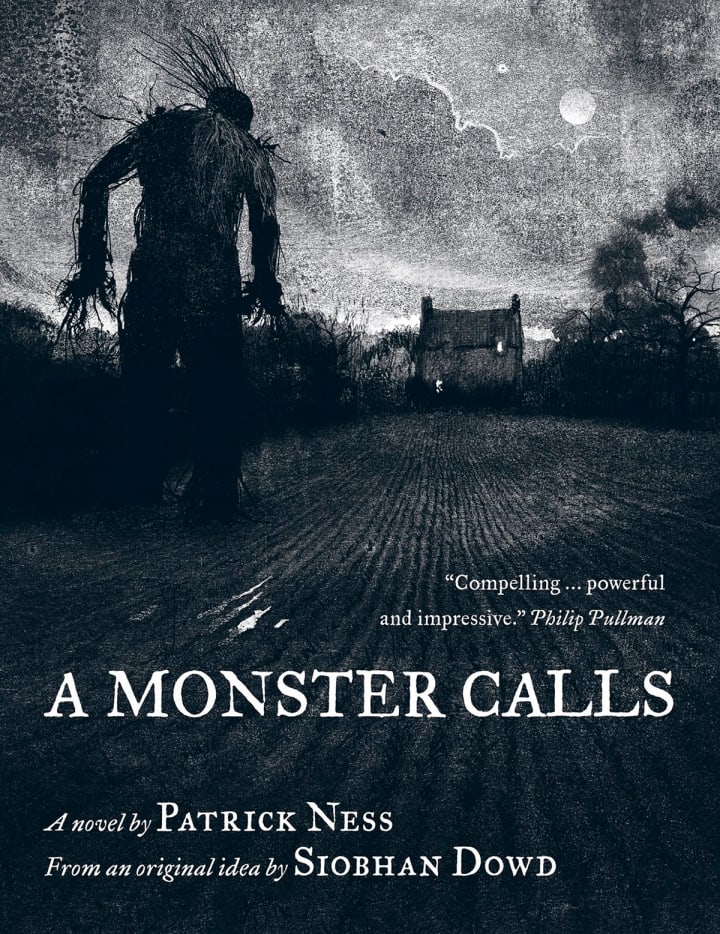 Following the unfortunate death of award winning author Siobhan Dowd, Patrick Ness picked up her idea and ran with it, turning it into the darkly funny and haunting, A Monster Calls. The story begins with Conor, a thirteen-year-old who wakes up to a monster outside his bedroom window. He's been expecting a monster, the one from his nightmares, but the one outside his bedroom window isn't it. This different monster wants the truth from the young boy, and the truth could prove to be dangerous. The mystery and constant impending danger make it a must read book for Stranger Things fans.
It by Stephen King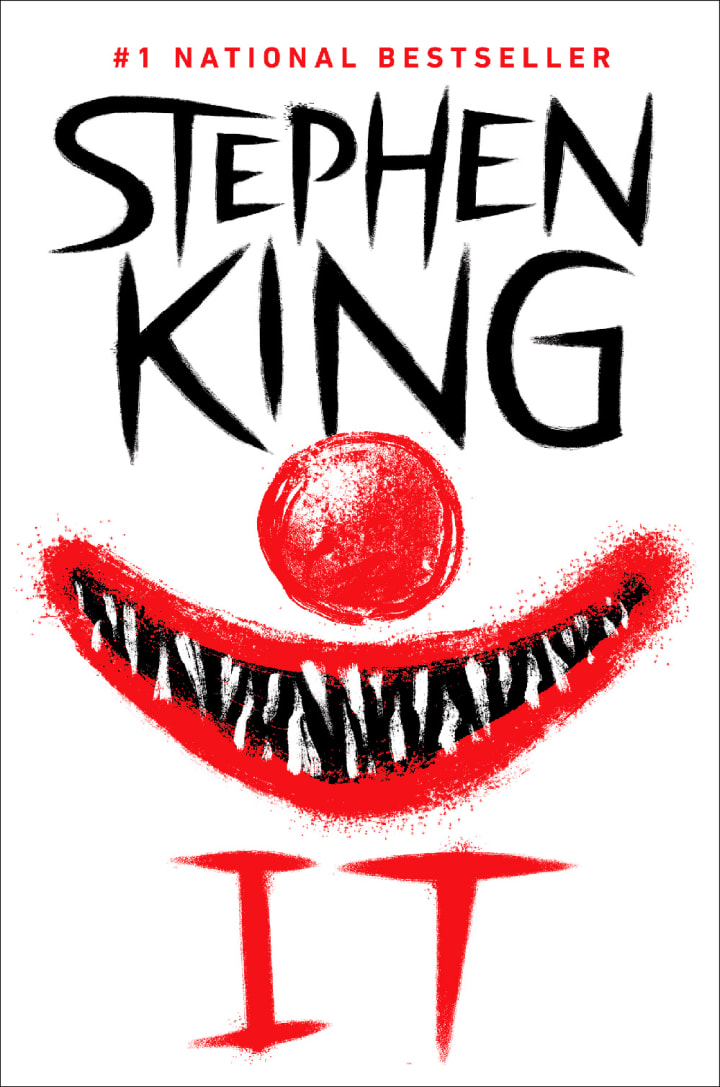 Perhaps the king of sci-fi, suspense and fantasy, it is no surprise that Stephen King's It is on the list of books for Stranger Things fans. Twenty-eight years after they stumbled upon the horror as teens, a group of seven now adults must return to their haunting hometown in Maine. Set in the 1950s, they return to combat the treacherous monster that lurks in the sewers of Derry, Maine and preys on children; the same monster, named It, that murdered their peers nearly three decades ago.
House of Secrets by Christopher Columbus and Ned Vizzini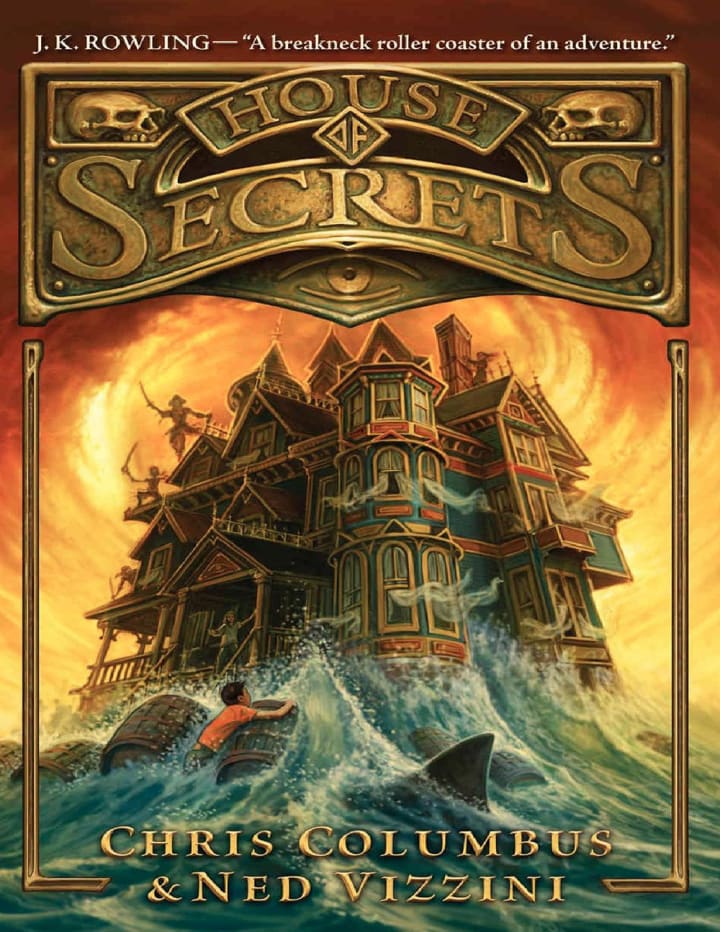 When the Walker siblings are forced to move from their comfortable life after their father loses his job, their one perfect lives will never be the same. They Victorian house they relocate to was once owned by occult novelist Denver Kristoff. The creepiness seeps from the walls, and the siblings eventually learn the same sinister evil is spread into the woods. Full of medieval warriors, an evil queen and supernatural pirates, House of Secrets forces the siblings to be braver than ever and fight the darkness that lurks around their new home. As the first of a series, House of Secrets is one of the must read books for Stranger Things fans.
Paper Girls by Brian K. Vaughan and Cliff Chiang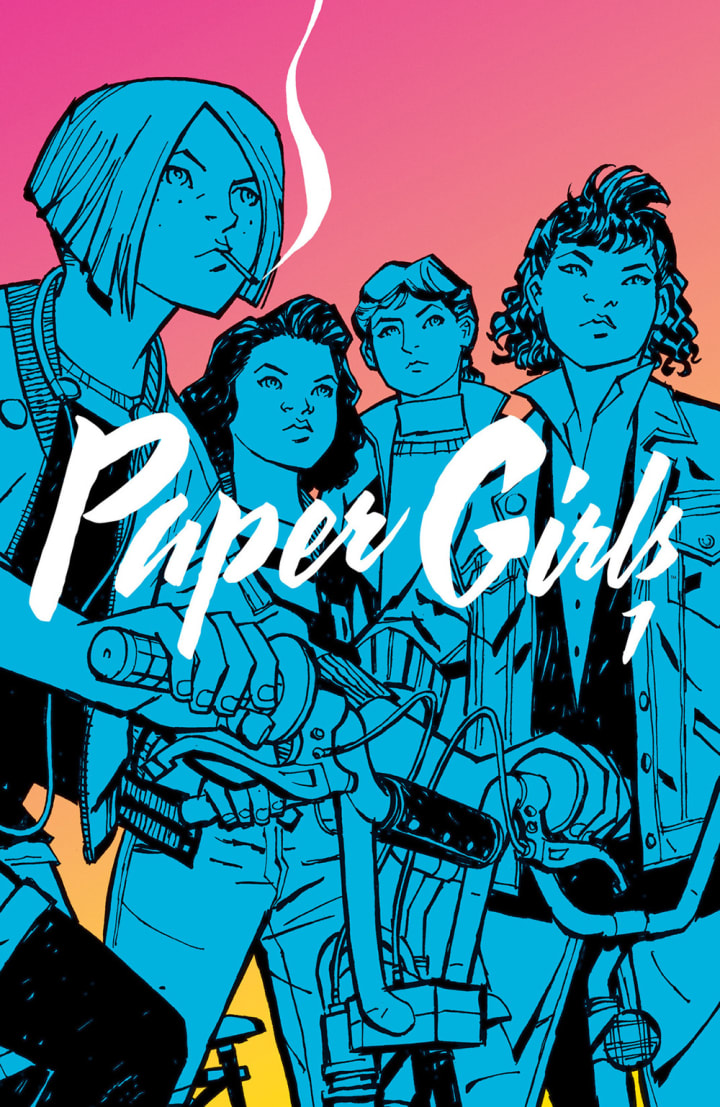 Perfect for collectors, Paper Girls is a collaboration between SAGA's Brian K. Vaughan and legendary Wonder Woman artist, Cliff Chiang. In this on going adventure set in 1988, four young girls set out on a journey to figure out why people in their neighborhood have started disappearing. Just after halloween, the twelve-year-old newspaper delivery girls are engulfed in a mystery where out of this world creatures collide with suburban drama. The bicycle riding group will give you nostalgia for the boys of Stranger Things, but it'll keep you busy as you have to pick up Volume 2 to keep the story going.
The Boys of Summer by Richard Cox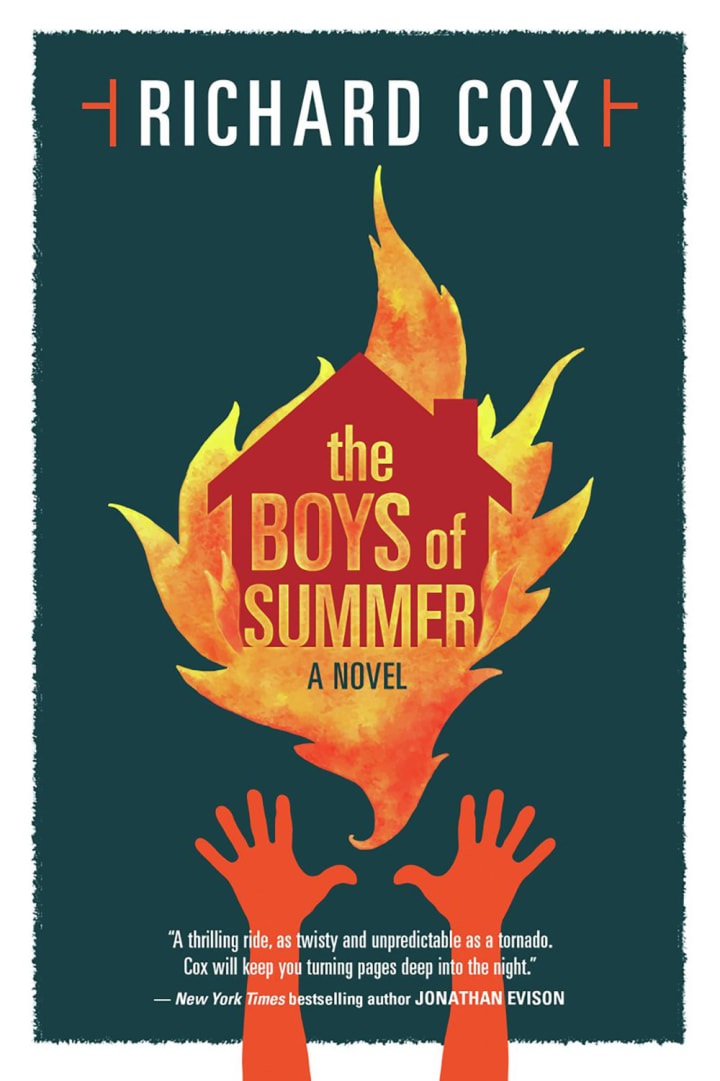 When nine-year-old Todd Willis wakes from a coma after a massive tornado has destroyed his hometown in Texas, he comes to in a world that is the same, yet different. A situation not too far fetched since he's been comatose for four years, but it gets more complicated from that. As Todd befriends a group of boys, they uncover a secret so destructive and dangerous that they never speak of it again. Until 25 years later, when the boys who are now men, must reunite after darkness returns to their Texas hometown and search for the truth in supernatural thriller, The Boys of Summer.
 White is for Witching by Helen Oyeyemi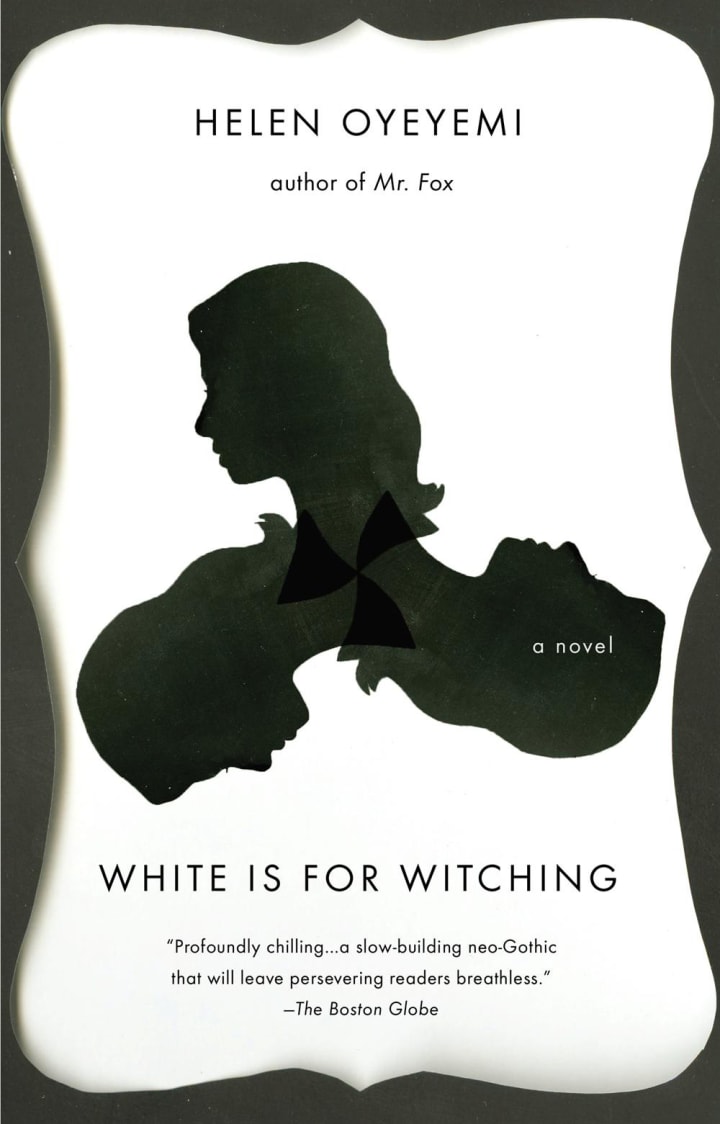 In a closed off town in Dover, England lies the Silver family house, full of buried secrets and hidden passages, is home to four generations of Silver women, Anna, Jennifer, Lily, and young Miranda. The Silver women have always had a strong connection throughout the generations, and when Miranda's mother dies suddenly while away, Miranda becomes affected physically and mentally. Eventually, the Silver house's four walls eventually invoke evil, and the people inside are changed forever in White is for Witching.
Midnight Robber by Nalo Hopkinson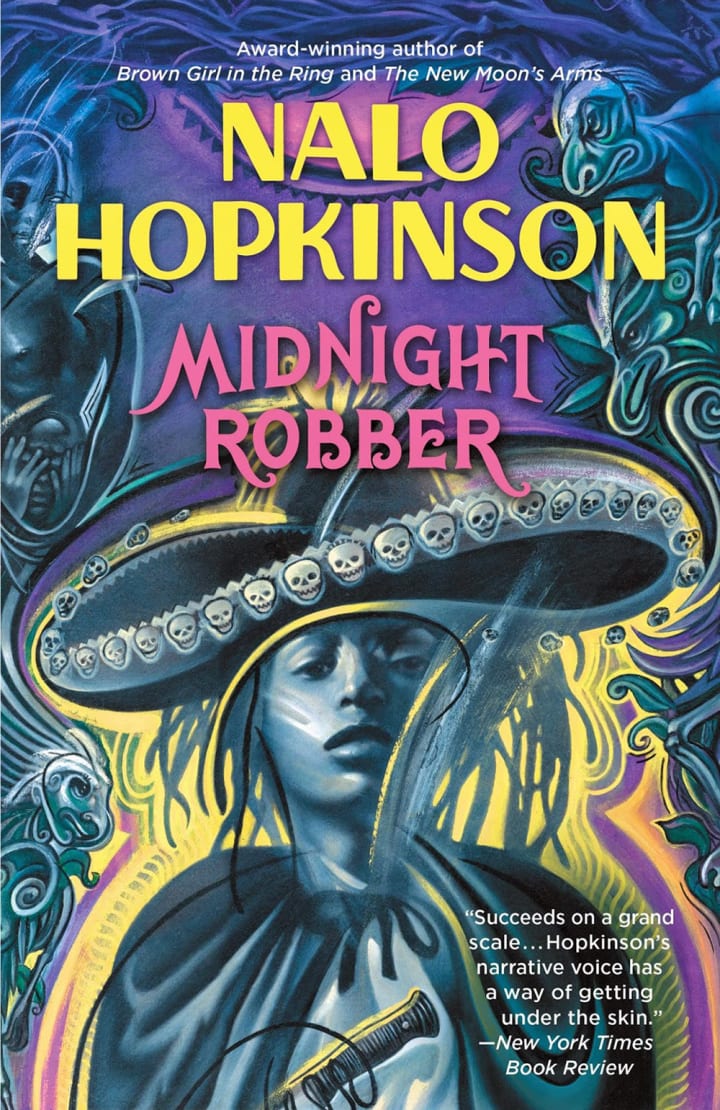 When her father commits a horrible crime, Tan-Tan is swept away with him from their home on the Caribbean colonized planet of Toussaint to New Half-Way Tree. In this new brutal world, the creatures they'd personify at Carnival time on Toussaint, including the Robber Queen, are real, and more monstrous than imagined. The creatures drummed up in folklore are vicious, and the criminal humans are oppressed as outcasts. In Nalo Hopkinson's Midnight Robber, Young Tan-Tan must obtain the Robber Queen's powers in order to save her life and free her.
Reader insights
Be the first to share your insights about this piece.
Add your insights