Movie Review: 'Your Place or Mine' Another Netflix Original Falters
An appealing cast is mired in rom-com cliches in 'Your Place or Mine.'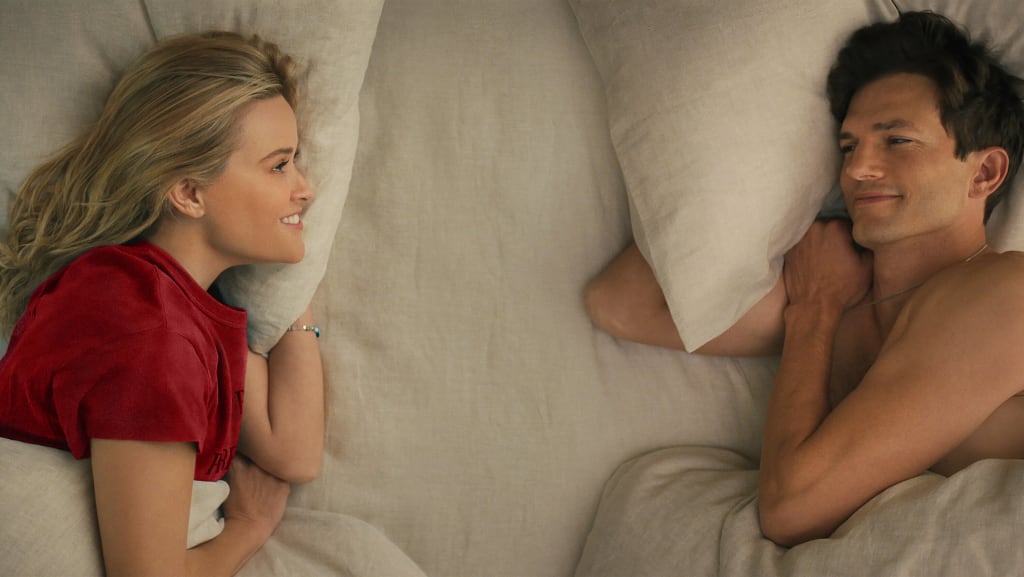 Your Place or Mine (2023)
Directed by Aline Brosh McKenna
Written by Aline Brosh McKenna
Starring Reese Witherspoon, Ashton Kutcher, Jesse Williams, Zoe Chao, Tig Notaro
Release Date February 10th, 2023
Published February 13th, 2023
The slapdash, clumsy and derivative new romantic comedy, Your Place or Mine still manages to have moments of grace and genuine romance. It's a shame that the movie is so dedicated to playing the rom-com greatest hits that it cannot fully take advantage of the few good moments. No, sadly, the latest effort from the generally quite good writer-director Aline Brosh McKenna is by far her most mundane, by the numbers effort to date. Despite a pair leads with decent chemistry, Reese Witherspoon and Ashton Kutcher, Your Place or Mine falls well short of rom-com greatness.
In Your Place or Mine Reese Witherspoon is Debbie and Ashton Kutcher is Peter. We meet them on the first night they hooked up, 20 years ago, following a game of poker. Shortly after that, Peter told Debbie that they should not be together as he's bad at being in relationships. Somehow, they remained not just friends but best friends and went on with their lives. Each gave up their dreams, her to be a book editor and him to be an author, and found vague levels of success in other endeavors. She's an accountant for her son's school and he's a movie conception of a consultant, the nebulously defined but wealthy kind of fallback character job that hack screenwriters assign so as not to have to spend time on backstory. It also frees Peter up to be where the plot needs him.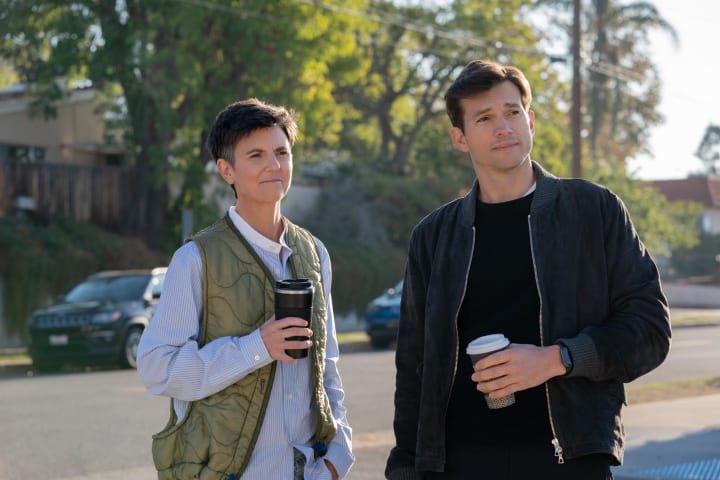 A clumsy opening series of scenes sets in stone the very obvious arc of this already quite obvious romance. Debbie needs to loosen up and have some fun, Peter needs to learn how to be responsible to others and become selfless. Commence the deus ex machina! The brilliant Rachel Bloom drops in from a completely different movie and sets the plot in motion by not being able to watch Debbie's son, Jack (Wesley Kimmel), while Debbie was set to go to New York to see Peter and take a course to advance her accounting career.
Knowing that his friend is counting on this class in New York, Peter decides to get on a plane and go to L.A and watch Jack while Debbie stays at his place in New York. While in New York, Debbie befriends the best character in Your Place or Mine, Peter's ex-hook up, Minka, played by Zoe Chao. To say that Chao steals the movie is an understatement. She's the character with the most personality, the most organic growth, and all of the best jokes in the movie. She befriends Debbie as a sort of mini-deus ex machina as it is her job within her subplot to get Debbie to find Peter's book and give it to a sexy book editor, played by Jesse Williams.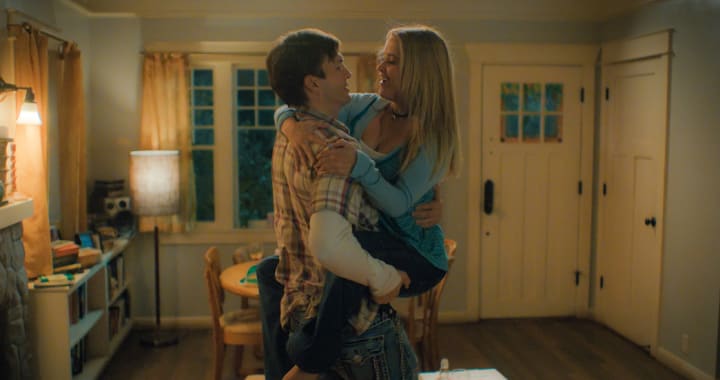 Williams is the obvious roadblock between Debbie and Peter's happily ever after. He offers her an alternative romance with someone she is more obviously compatible with. But, we already know where this is headed and the movie doesn't give Williams much to play to turn his role into anything more than a speed bump on the way to the obvious conclusion. It's incredibly disappointing to watch these terrifically talented people acting out a script that is the bare minimum of effort and confounding why someone as talented as Aline Brosh McKenna fell back on so much lazy screenwriting.
Other than the laziness and the clumsy exposition of the opening minutes, Your Place or Mine is not miserable or poorly crafted. It's mostly... pleasant. It has minor pleasures such as the wonderful Tig Notaro as Peter's L.A sounding board, and the aforementioned Zoe Chao, but too much of the movie is just gears moving into place in a dull but professionally crafted rom-com machine. So much of Your Place or Mine could be described with a shrug and a dismissive, 'it's fine.' It's fine, Your Place or Mine is entirely harmless, forgettable... and... it's fine. It's a warmed up leftover of a not bad meal. If that's all you are looking for, you might not dislike it as much as I did.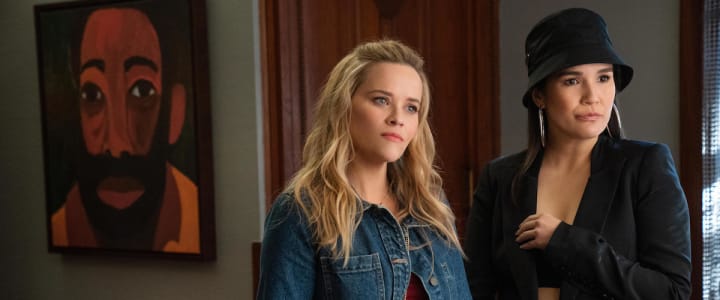 My main thing about Your Place or Mine is that I've seen this all before and the movie doesn't seem to be trying to mess with the formula in any way. The biggest, and strangest diversion from the norm is a bizarre and off-putting role for Steve Zahn. Zahn plays a character nicknamed Zen. He's in the background early on without explanation and when we learn why he's there its just sort of odd and creepy in a not very funny way. Zen is the kind of character McKenna made funny over a period of time in her TV work but with less time to get the joke over in a movie, it just falls apart and becomes curious and unwelcome.
Your Place or Mine is another failure from the Netflix failure factory. It's certainly better than the last big star Netflix comedy effort, You People, but that's a worst of the year candidate, that bar was quite low. Your Place or Mine is not nearly that bad but it's far too far from good. Unless you've never seen a romantic comedy before or you just have an undying love for these actors, I recommend skipping Your Place or Mine. I loved Zoe Chao and would recommend it for her but I imagine she's not long from being in something truly worthy of her talent so, wait for that.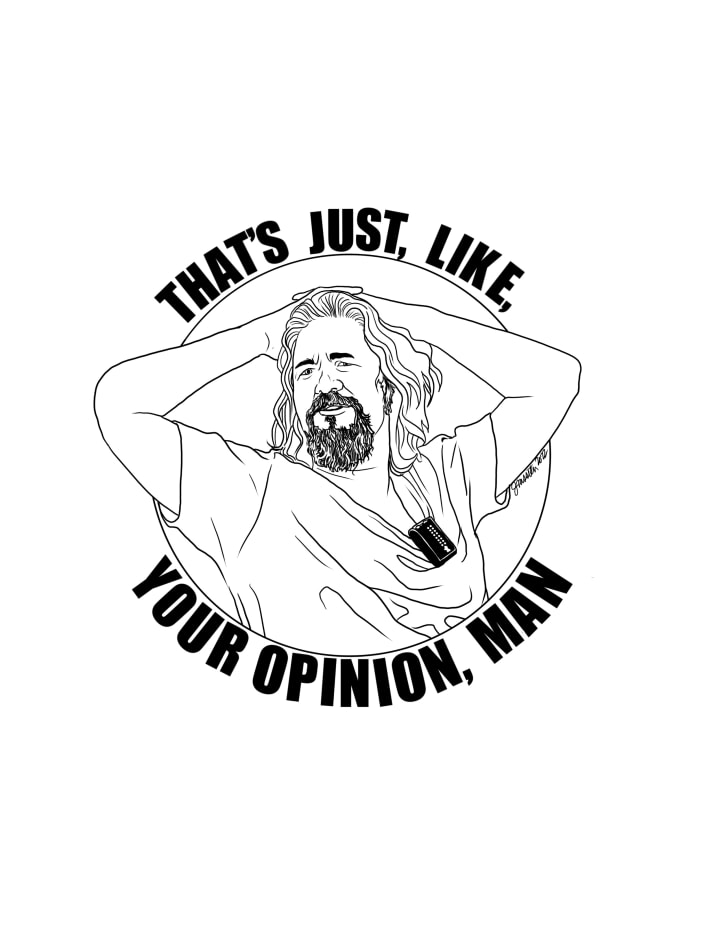 Find my archive of more than 20 years and nearly 2000 movie reviews at SeanattheMovies.Blogspot.com. Find my modern review archive on my Vocal Profile, linked here. Follow me on Twitter at PodcastSean. Follow the archive blog on Twitter at SeanattheMovies. Listen to me talk about movies on the Everyone's a Critic Movie Review Podcast. If you've appreciated what you have read, consider subscribing to my work on Vocal. If you'd like to support my writing, you can do so by making a monthly pledge or by leaving a one-time tip. Thanks!
About the Creator
Hello, my name is Sean Patrick He/Him, and I am a film critic and podcast host for Everyone's a Critic Movie Review Podcast. I am a voting member of the Broadcast Film Critics Association, the group behind the annual Critics Choice Awards.
Reader insights
Be the first to share your insights about this piece.
Add your insights