10 Things You Might Now Know About Tom Hiddleston
From King Kong to the King of Asgard, here are 10 things to know about Tom Hiddleston.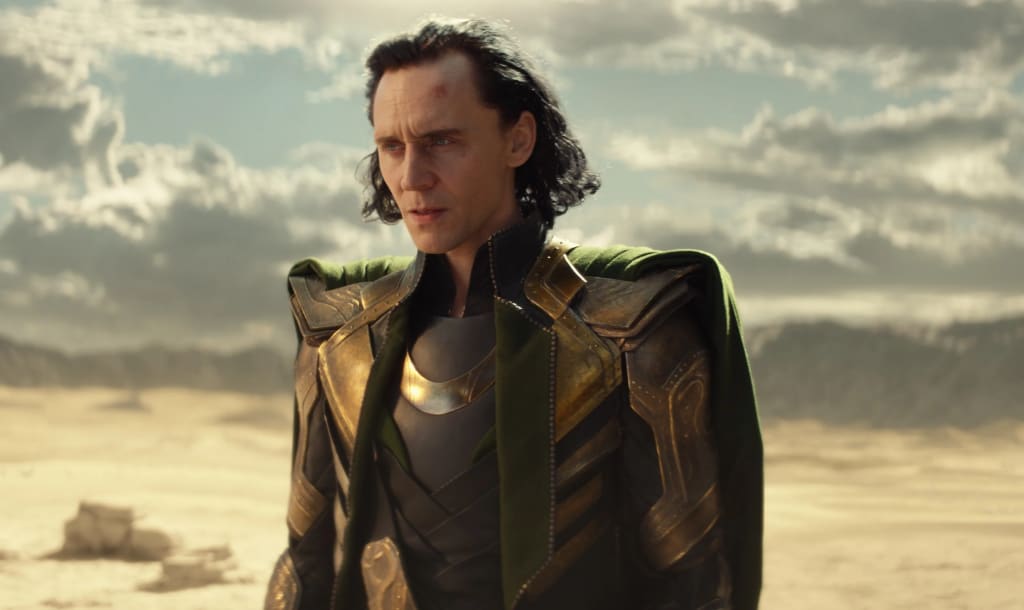 We are still months away from the release of Thor: Ragnorak but the buzz is continuing to build for the showdown between Chris Hemsworth's Thor and his Avengers pal The Hulk. But where does that leave everyone's favorite bad boy Loki? A look at the trailer definitely indicates that Loki is present in the film but the trailers and marketing have been coy about revealing exactly what the trickster God has been up to since the events of Thor: The Dark World. Don't worry, I would spoil it here but that film ended on quite a doozy of a twist and set up the God everyone loves to hate to be back at the center of Thor's crosshairs.
Thor would not be Thor without his Loki and especially without the talented Tom Hiddleston under Loki's ludicrous hats. With his smoldering, jealous stares, his seething, seering line readings, and that charmingly evil glint in his eye, Hiddleston has crafted a near perfect Marvel villain/occasional anti-hero. But just who is Tom Hiddleston? What do we know about this accomplished, relatively young English rising star? Here are 10 interesting facts about the man who would be King of Asgard.
10. He starred in a banned commercial.
With his star on the rise thanks to his joining the Marvel Universe, Hiddleston parlayed his fame into a lucrative commercial deal with Jaguar. Hiddleston, along with several other English actors such as Mark Strong and Ben Kingsley, known for playing bad guys on screen, starred in a series of ads for the all-new F-Type Coupe from Jaguar. The ad series dubbed "Good to Be Bad," cast the English actors in a slightly villainous role as they extolled the virtues of the F-Type Coupe with the hint that perhaps it made a great getaway vehicle. The ad was banned from English television after complaints from parents groups claimed the ad encouraged irresponsible driving.
9. He wasn't the first pick for 'Crimson Peak.'
The 2015 horror pic Crimson Peak was a coming out for Tom Hiddleston as he expanded for the first time beyond his Marvel Comics fame into a non-franchise film in a lead role. The Gothic horror flick starred Hiddleston as a mysterious businessman who comes to America to make a deal and winds up returning to his strange English manse with a wife in tow, Mia Wasikowska, much to the dismay of his overbearing sister played by Jessica Chastain. Despite Hiddleston commanding the role with his creepy handsomeness, he wasn't the first actor hired to play Sir Thomas Sharpe. Hiddleston took up the role in Crimson Peak after fellow pale English movie star Benedict Cumberbatch was forced to drop out of the role. Rumors were rampant that Cumberbatch had ankled the picture after getting a role in Star Wars but Cumberbatch later stated that creative differences with Director Guillermo Del Toro were behind the decision.
8. Hiddleston studied acting at the Royal Academy of Dramatic Arts.
Among the most famous acting schools in the world, The Royal Academy of Dramatic Arts has produced such stars as Richard Attenborough, Kenneth Branagh, Alan Rickman, and yes, Tom Hiddleston. Hiddleston was a member of the 2005 graduating class at RADA, after having already begun his career on British television with several small roles before giving up TV to attend school. Hiddleston earned a B.A in Acting and his RADA profile lists his special interests while at RADA as Dancing, Cinema History, Classical History, Walking, and Travel.
7. He has Won the "Rear of the Year" award.
Standing proudly alongside the likes of Daniel Radcliffe, Robbie Williams, and John Barrowman, Hiddleston was given the honor of "Rear of the Year" 2016. This cheeky award actually dates back all the way to the 1970's when it was created by British publicist Tony Edwards. Today the award is actually handed out by the Rear of the Year Committee who gather each year to honor the best in British celebrity buns. Hiddleston's role in the 2015 TV mini-series The Night Manager is credited with earning the actor such high praise for his buns which were on display in one of the film's steamiest moments.
6. Hiddleston did all the singing in the Hank Williams biopic "I Saw the Light."
Overcoming his British accent and a complete lack of a musical background, Hiddleston did all his own singing for the 2016 Hank Williams biopic "I Saw the Light." With the help of country singer and producer Rodney Crowell, Hiddleston dove headfirst into the role of the country music legend by moving to Nashville, Tennessee in 2014 and living in Crowell's home where the two immersed themselves in Williams' life and music. After 5 weeks of preparation, Hiddleston began shooting and blew away crewmembers with his remarkable vocals, remarkable considering Williams' distinctive voice and the actor's accent. Sadly, the film flopped with critics and audiences but it's impossible not to be impressed with Hiddleston's commitment to the role.
5. His 'Thor' fight scenes were quite sore.
If you thought the battles between Chris Hemsworth's Thor and Hiddleston's baddie brother Loki looked real, it's because they kind of were. While filming fight scenes for The Avengers in which Hiddleston's Loki plays the big bad up against Thor and his Avenger pals, director Joss Whedon told Hemsworth and Hiddleston that their fight scene didn't look real enough. To amp up the realism, Hiddleston told his co-star to really hit him, convincing the star that the elaborate costume would protect him. Hemsworth then let into his onscreen brother with all of his actorly might. Hiddleston of course, wasn't badly hurt by the fight, taking a few bruises here and there, and it worked; the Thor-Loki battle is some terrific fun in a movie filled with terrific action.
4. He owes his big break to Kenneth Branagh.
Were it not for Kenneth Branagh, Tom Hiddleston might still be a struggling actor. In 2011 Branagh fought to cast the then little known Hiddleston in the role of Loki, Thor's brother in Marvel's Thor. Branagh chose Hiddleston after working with his fellow RADA alum on the television mini-series Wallander and seeing him perform on London's famed West end in a production of Chekhov's Ivanov. Hiddleston has credited Branagh with having "a life changing effect" on his career.
3. He attended Eton College with Prince William and Eddie Redmayne.
Though he doesn't claim to be friends with Prince William, it's a fact that Tom Hiddleston did attend Eton with the Prince one year behind him at the posh boarding school, prior to attending RADA. Hiddleston has said in interviews that the Prince is a little busy to hang out these days but stopped short of saying if such a hang were ever in the cards. Hiddleston however, does hang with Academy Award winning pal Eddie Redmayne. Hiddleston and Redmayne have a friendship that dates back 20 years, including attending Eton together. In an interview with London's Daily Mirror Hiddleston recalled a story of playing the front leg of an elephant that Eddie was riding on in a stage production of Passage to India as "One of my finest hours."
2. He was accused of dating Taylor Swift as part of a conspiracy.
Ok, this is just silly nonsense but indeed, tabloid outlets did report that when Hiddleston famously dated pop superstar Taylor Swift that it was actually part of an elaborate hoax or conspiracy. In fact, E! News reported at least 6 different conspiracies surrounding the couple dubbed "HiddleSwift." One theory had the relationship being initiated as part of a promotion for Taylor's next record and that the globetrotting pair were spotted together as part of an elaborate music video shoot though no music video resulted from it. Other theories involved, of all things, the role of James Bond. Hiddleston has been rumored for James Bond much like every other dashing English actor but that hasn't stopped conspiracy theorists from speculating that both he and Taylor were attempting to parlay the notoriety of their love match into a role in one of the biggest franchises in the world, with Taylor eyeing the role of a Bond girl and using potential 007 Tom as a stepping stone. A more elaborate and bizarre theory has fellow potential Bond Idris Elba using Machiavellian tactics to bring Hiddleston and Swift together in hopes that a tabloid scandal would ensue and thus rule Tom out as the next Bond.
1. His role in 'Kong Skull Island' is set to be his second universe-style franchise.
In taking the role of James Conrad, a disillusioned former British soldier turned hunter-tracker for hire, Hiddleston joined his second movie universe. Of, course, due to his role as Loki in the Thor franchise including the upcoming Thor Ragnorak, and The Avengers, as well as several other planned sequels, Hiddleston is firmly entrenched in the Marvel Universe. But now, with his recent role in Kong Skull Island, Hiddleston is becoming part of Legendary Pictures purported "Monsterverse." The theory goes that Legendary Pictures is teaming with Warner Brothers and Universal Pictures to bring the famed monsters King Kong and Godzilla together for a monster battle that would unite the franchises in their own universe. This would mean that the 2015 Godzilla and Kong Skull Island would exist in the same movie universe and may unite for a major monster crossover event sometime soon. Will Tom Hiddleston remain as part of the Monsterverse? There is nothing on Hiddleston's IMDB page to indicate the future of the franchise but PopSugar.com has the spoiler-filled breakdown of the future of the franchise if you so choose. Regardless, Hiddleston, already among one of the most sought after men in Hollywood will be quite busy for many years to come.
About the Creator
Hello, my name is Sean Patrick He/Him, and I am a film critic and podcast host for Everyone's a Critic Movie Review Podcast. I am a voting member of the Broadcast Film Critics Association, the group behind the annual Critics Choice Awards.
Reader insights
Be the first to share your insights about this piece.
Add your insights