Movie Review: 'Akilla's Escape'
Poet and Musician Saul Williams delivers in compelling and dramatic Akilla's Escape.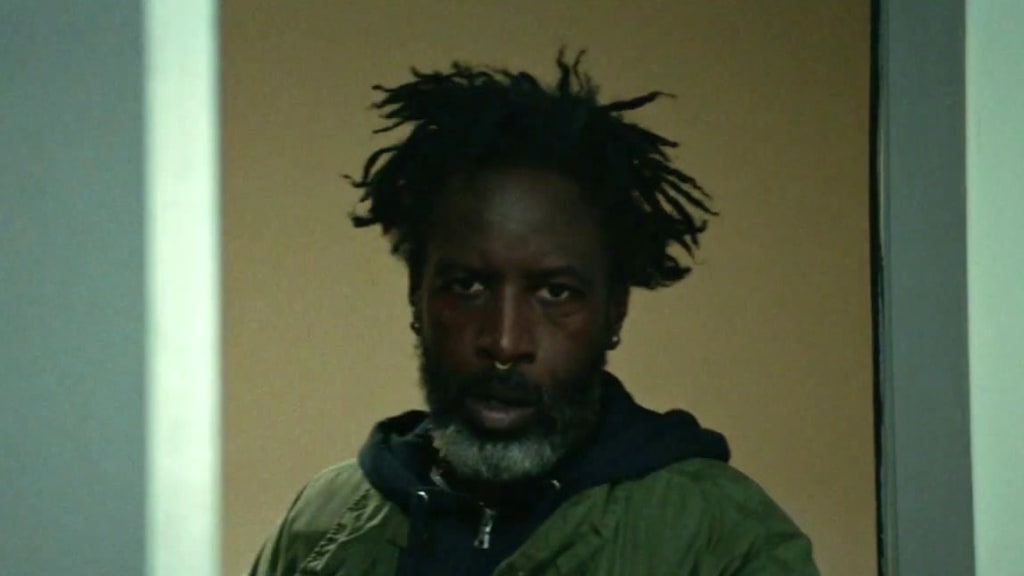 Saul Williams is a man with presence. The musician and poet carries himself with gravitas and credibility. The presence of Saul Williams, his aura of calm and cool is the most important aspect of the new movie Akilla's Escape. Williams plays the lead role of a drug dealer looking to escape the business. He's not conflicted about selling drugs, nor should he be, he sells weed, that least of dangerous of plants. No, Akilla wants out because marijuana has been legalized and he sees the writing on the wall, the government is too big of a competitor for him to maintain his profit margin. So, he's going to get out.
As we meet Akilla he's about to make the deal that will bring his business interest in marijuana to a close. He's taking a large bag of his product to a place called The Acropolis where he will collect his last payout and walk away. Of course, if it were that simple, Akilla's Escape would not be much of a movie. When Akilla arrives at The Acropolis he arrives in the midst of a violent robbery. Three young gang members, including Sheppard (Thamela Mpumlawana), the youngest, take Akilla hostage but when things get out of hand, Akilla incapacitates Sheppard, and Sheppard's friends leave him behind.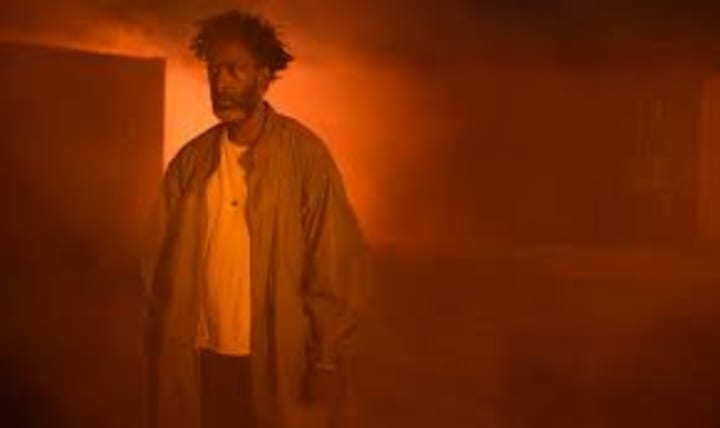 Akilla by necessity takes the boy as a hostage with the intent of using him to locate his friends who carried out the robbery and took the money and the product. Akilla also notices that Sheppard has a tattoo that is familiar to him, though he doesn't place it right away. Akilla is a native of Jamaica, though he grew up in New York City. His father, Shadow (Shomari Downer), was a drug kingpin who ran his gang like a general and in the violent tradition of Jamaican gangs who used violence to take political power.
The tattoo on Sheppard's chest is one that was used by the same Jamaican gang that inspired Akilla's father. This tells Akilla that what he's getting himself into is incredibly dangerous as this is a gang linked to Jamaica, their tactics will be extra specially violent. This also sets off in Akilla's mind, a series of awful memories of how his father abused him, brought him into gang life at a remarkable young age and how he abused Akilla's beloved mother who is notably absent beyond the flashbacks.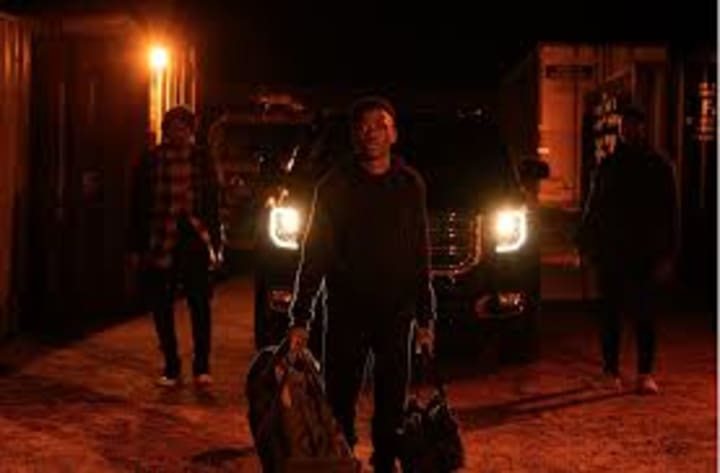 Director Charles Officer does well to mix between the flashbacks and the modern tale being told. How Akilla's past influences his present I will leave you to discover by seeing the movie but I will tell you that I found it quite compelling. Akilla's Escape has a high minded ideal to it, elements of other gangland movies, including The Godfather, though this is on a very small scale. What Officer and Williams understand about The Godfather is that the story wasn't a glorification of gang life, it was a tragedy and Akilla's attempt to avoid tragedy in his story carries faint echoes of poor Michael Corleone and the empty empire he created.
I am not drawing exact parallels between Akilla's Escape, it's a minor influence alongside dozens of similar movies about crime, organized or otherwise. The Godfather and any other well made movies about criminals are a faint echo in Akilla's Escape which carries the tragic emptiness of those influential stories. Crime, no matter how profitable, robs the criminal of basic, simple, aspects of humanity that the rest of us take for granted. This is present in the desperate loneliness of Akilla who may enjoy solitude but is portrayed as incredibly alone.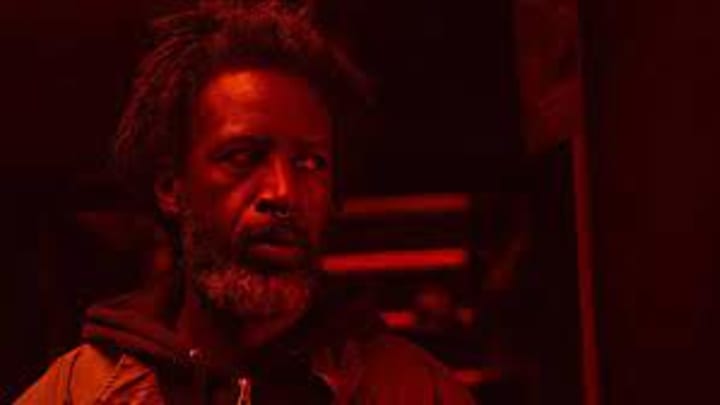 In his music and poetry, Saul Williams is an incredibly physical performer. This is referenced in the opening titles of Akilla's Escape as we watch Williams, alone in a large garage space, dancing, alone. He's a physical specimen but watching him, Director Officer keeps showing him in long shots that emphasize the lonely aspect of dancing alone. It's a strong opening and it sets the tone for the rest of the movie. Akilla never openly addresses his loneliness but you can sense the weariness, the sullen nature of a man who really could use a break from all that he does.
This is also well expressed in a series of scenes between Akilla and Sheppard's Aunt and caretaker, Thetis (Olunike Adeliyi). Initially hostile to Akilla because he has Sheppard against his will, she turns back to Akilla when the gang recaptures him and Akilla promises to rescue him. Akilla gives Thetis shelter in his home and the two share several moments of intimate space, not romantic per se, but a common feeling of desire, need and attraction that neither is able to act on given the circumstances. These are well observed scenes and the chemistry between Williams and Adeliyi is palpable even in a limited amount of screen time.
Akilla's Escape is rather dour and if you don't buy into how compelling Saul Williams is, you probably won't enjoy Akilla's Escape. I bought into Williams completely, I found him charismatic in how reserved, mature and competent he appears. He says little and still communicates immensely. He has a great face, one of stony determination. I wanted to know everything about him and the movie reveals a great deal about Akilla without having him monologue his way into being a character. Williams himself is an example of great visual storytelling, he just looks interesting and compelling and he wills the movie to be more interesting than just another crime story.
Akilla's Escape is currently in limited theatrical release and will be available for streaming rental on Tuesday, June 15th, 2021.
movie
About the author
Hello, my name is Sean Patrick He/Him, and I am a film critic and podcast host for Everyone's a Critic Movie Review Podcast. I am a voting member of the Broadcast Film Critics Association, the group behind the annual Critics Choice Awards.
Reader insights
Be the first to share your insights about this piece.
Add your insights