Maxed Out on Horror, for a While
Haiku as Tribute to "Nightmare on Elm Street"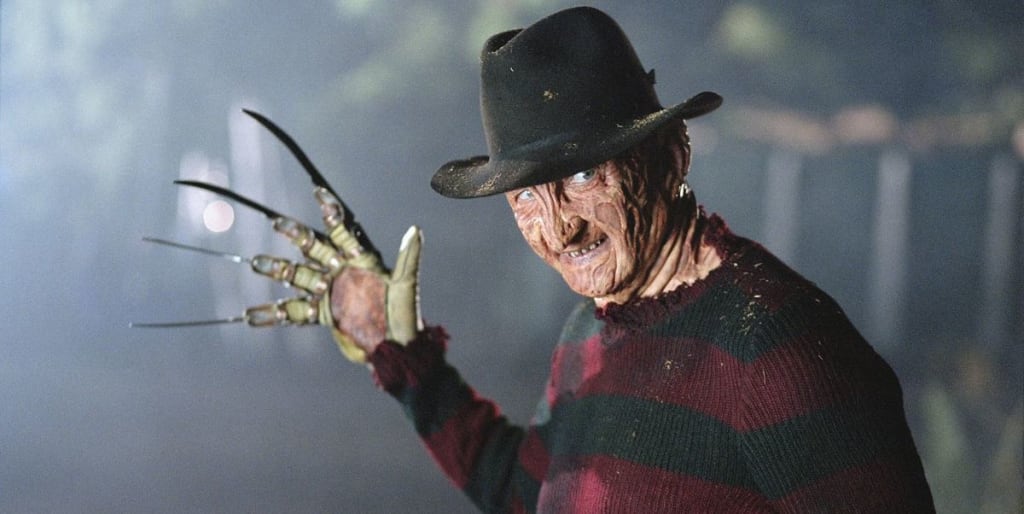 In honor of upcoming Halloween, I have composed two haiku verses about my experience with horror movies. A little background for context: in summers of 1989, 1990, and 1991, while a university student, I had a job as a train car attendant serving long-distance trains. When I was off my shift, I used to go to the video salon car to watch pirated American movies that were over-flooding our previously scarce entertainment options since Gorbachev started perestroika.
Train's video car
Had five "Nightmares on Elm Street"
I binge-watched them all.
***
Don't watch all Nightmares
In one night shift off duty;
You won't sleep for days.
After I binge-watched all "Nightmares" in one sitting, I couldn't watch other horror movies for years. The first one was The Devil's Advocate and only because someone described it to me as "a thriller." The Devil's Advocate then haunted me for years to the extend that couldn't watch the "Omen" movies even though I've read the books. The visualization of what I could imagine while reading the book was a little too much for me.
My history with horror movies goes back to the 1970s when I was growing up in the Soviet Union. During the Soviet times, the horror genre was considered to be too corrupting and dangerous for the people's minds, something that was a feature of the capitalist West. So the only movie ever made that could be considered a real horror was "Viy," a 1967 dramatization of Nikolai Gogol's mystical novella of the same title that was based in the Russian and Ukrainian folklore.
I watched it when I was about 7, staying home with my uncle who was only two years older than me and my younger sister who is three years my junior. My mother was working a night shift and my uncle-brother and I stayed up late to watch the movie on TV while my sister was peacefully sleeping in the bedroom (she could sleep through anything). I was hiding under the table when the coffin in the movie with a dead witch was flying around the story protagonist. And when the main horror creature Viy appeared I could hardly breathe. My uncle brother tried to calm me down by saying it was just a movie but I couldn't sleep for weeks after watching that movie. It was a very dramatic experience for me.
I re-watched the movie recently and of course with all the new special effects available today it looked naive and at times ridiculous. But I take myself back to when I was 7, at the time of unsophisticated movie technologies and I can see how it could be terrifying for a child. You can judge for yourself: I've found the movie with pretty good English subtitles here.
While doing research for this story, I've found this great article on horror movies made in the Soviet Union and post-Soviet Russia. Of the entire list, I've seen four: Viy, Solaris, Ten Little Indians and Night Watch and I wouldn't even consider the last three in the traditional horror genre. They are more of a mixture of folk mysteries, scifi and murder mysteries.
"Nightmare on Elm Street" marathon was my second exposure to pure horror. And it was enough to last me for years. I still can't watch pure-genre horror movies that have jump scares at the rate of one per minute. But I would watch "Get Out" and "Us" by Jordan Peel multiple times just for the good story and art of those movies.
And this has been my 150th story here on Vocal. Yay me!
About the Creator
Avid reader and occasional writer of satire and dystopia under a pen name of my favorite wild cat.
Reader insights
Nice work
Very well written. Keep up the good work!
Top insight
On-point and relevant

Writing reflected the title & theme
Add your insights