Margaret Leighton continued acting after MS diagnosis
Even when she could not longer walk the actress maintained her craft until she died.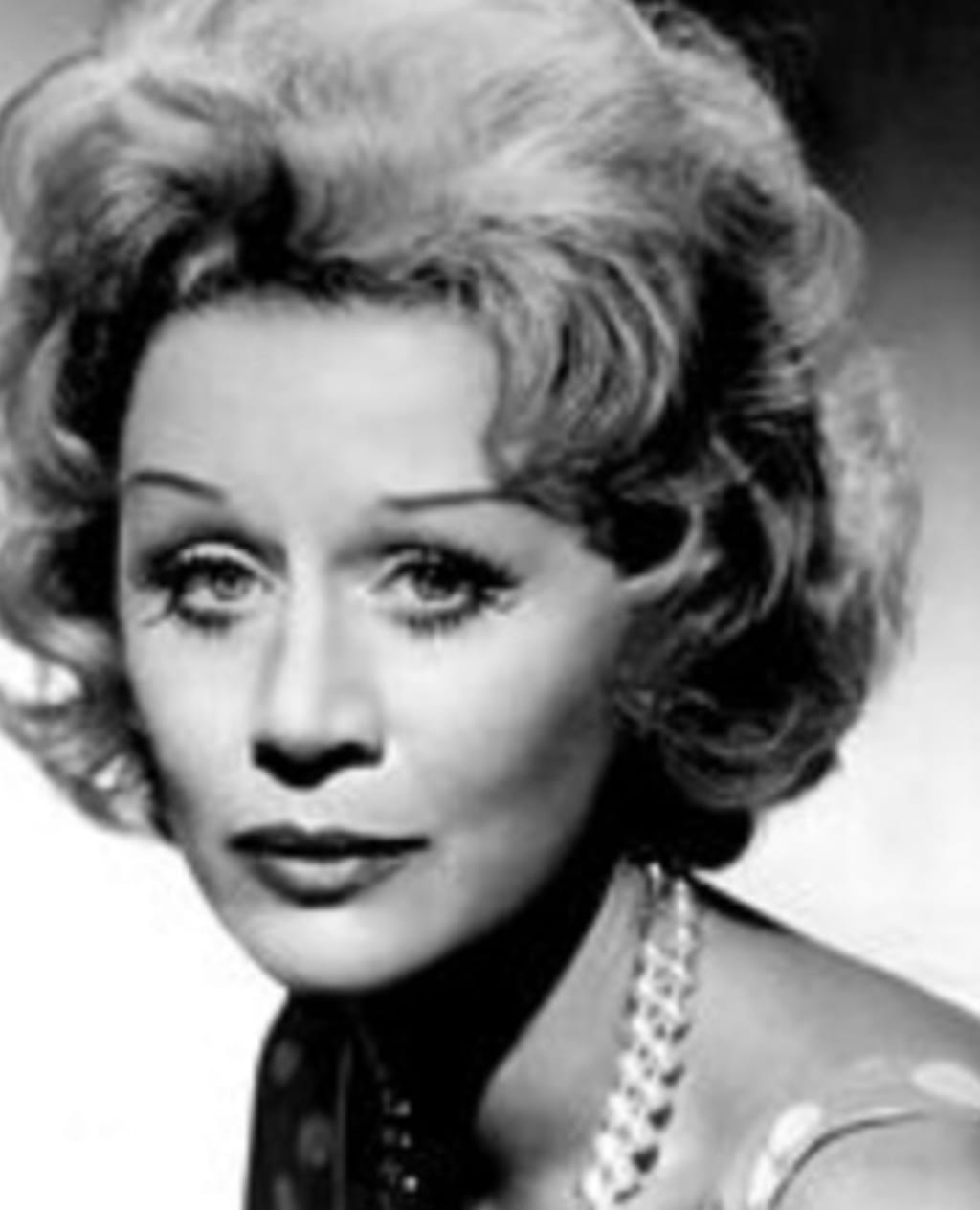 I have been watching several old black and white television series on the Roku channel which is accessed through a Roku box attached to my downstairs television. One actress in particular recently caught my eye. She was the beautiful and talented Margaret Leighton who was clearly a class act in her day. I first caught a glimpse of her in the 1965 episode of The Alfred Hitchcock Hour episode " Where the Woodbine Twineth." In this program, Leighton was a stern aunt who attempted to raise her brother's daughter after he died.
Leighton began her career on stage in 1938, before making her Broadway debut in 1946 when she joined the Old Vic Performing Arts Theater, Her first credited role was in Anatole de Grunwald's The Winslow Boy in 1948. She won the BAFTA Award for Best Actress in a Supporting Role for The Go-Between in 1971 and was nominated for the Academy Award for Best Supporting Actress. She was a four-time Tony Award nominee and won twice for Best Actress in a Play: for the original Broadway productions of Separate Tables in 1957 and The Night of the Iguana in 1962. She also won an Emmy Award for a 1970 televised version of Hamlet.
Today I recognized the actress again in a 1958 episode of Alfred Hitchcock Presents titled " Tea Time." This time she was a socialite wife who murdered her husband's lover. I realized that Leighton's mannerisms were more distinct and troublesome in the 1965 show. A quick Internet search revealed that the actress was diagnosed with Multiple Sclerosis in 1971. My guess is that this illness took a long time to manefest because when she performed in " Where the Woodbine Twineth" her movements were jerky and she seemed to have trouble holding her head still during scenes.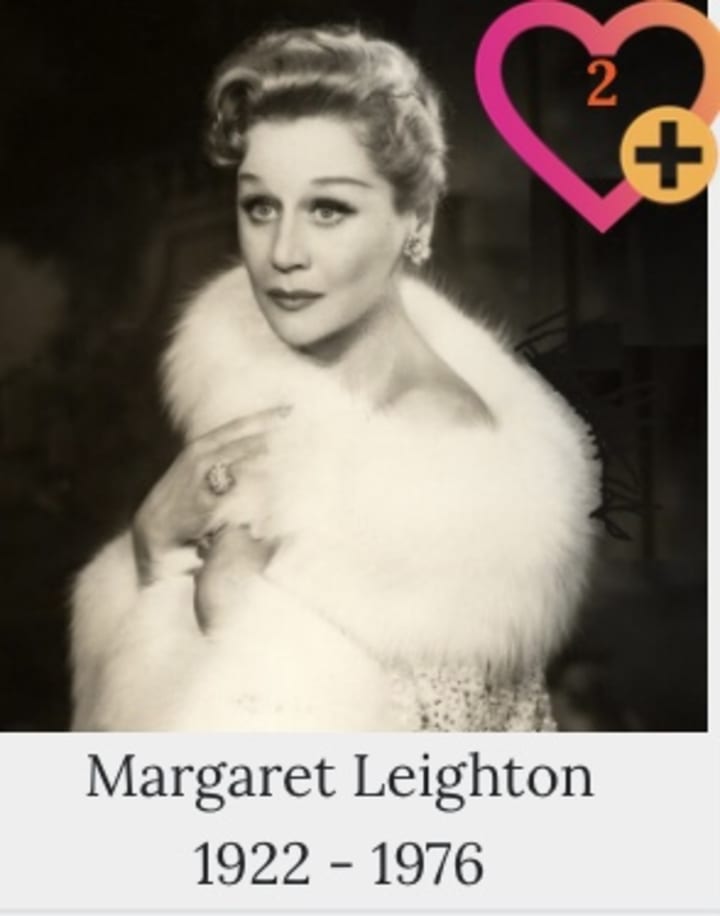 At first, I suspected she had some type of nervous tick or Tourettes Syndrome, but it was obviously the MS kicking in. Kudos to Margaret Leighton for being a trooper and for the entertainment business for allowing her to continue her craft. By the time she passed away she was unable to walk, in a wheelchair but still acting. Margaret Leighton was born on February 26, 1922 in Barnt Green, England United Kingdom. She did not display a distinct British accent while working with Alfred Hitchcock. The actress died on January 13, 1976 in Chichester, England United Kingdom at the age of 53 from complications related to her MS diagnosis.
Leighton's roles after being diagnosed with Multiple Sclerosis were X, Y and Zee (1972), The Nelson Affair (1973) and the television movie Frankenstein: The True Story (1973). In 1975, although she was no longer capable of walking, Margaret Leighton gave an over-the-top comic performance in A Dirty Knight's Work which was released in 1976. She received one Oscar nomination during her career for her supporting role as a class-conscious aunt in The Go-Between 1971. Margaret Leighton's earlier roles often portrayed her as a neurotic,
Leighton performed with several leading men who went on to become famous actors. She co-starred with David Niven in Court Martial in 1954, and with Yul Brynner in 1959's The Sound and the Fury. In 1962 she starred opposite Peter Sellers in the Waltz of the Toreadors and with Henry Fonda in The Best Man in 1964. She was married to publisher Max Reinhardt from 1947–55. Her second spouse was actor Laurence Harvey from 1957–61 and her third and final husband was actor Michael Wilding (Elizabeth Taylor's second husband) from 1964 until her death in 76. Leighton had no children with any of her spouses.

Cheryl E Preston
Cheryl is a poet, freelance writer, published author and former Newspaper columnist. She has degrees in Psycology and Biblical studies. She enjoys sharing natural cures, and Nostalgia related info. Tips are greatly appreciated.
See all posts by Cheryl E Preston →