Loved A Fault In Our Stars?
Then Check These Out!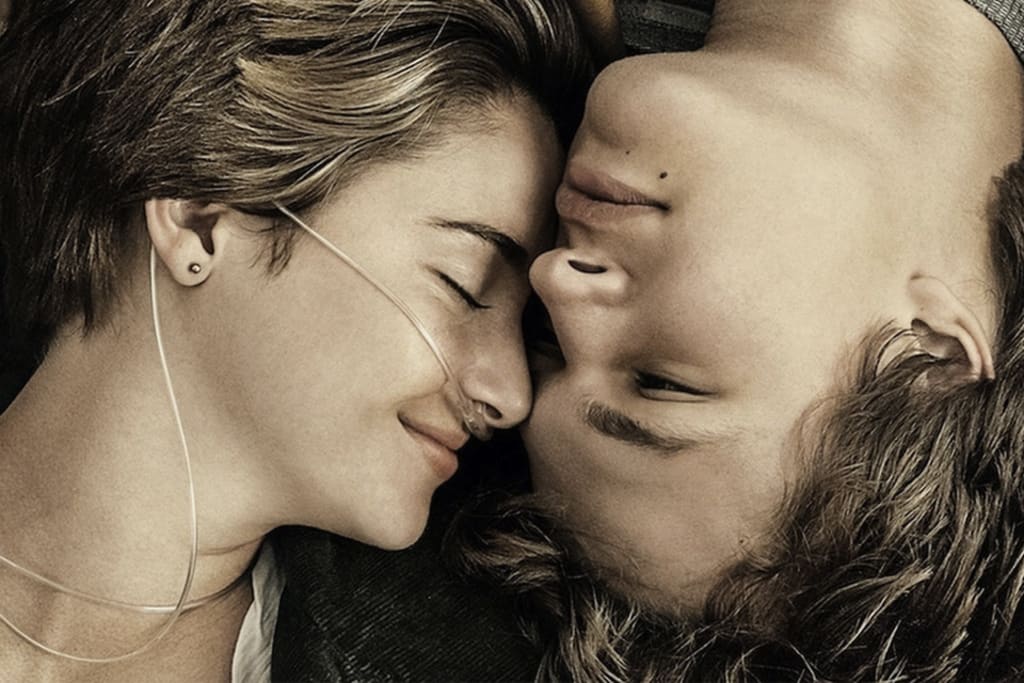 The Fault In Our Stars
Everyone goes through that time where they want to sit in front of a screen and watch a fully developed, emotionally charged, loving....tear jerker. You know, the movie where its so sickly sweet and romantic yet so real and relatable but always ends with you crying your heart out in your couch pillow. You also have the ones that are absolutely tragic and the only reason you subject yourself to such soul wrenching emotions is because you need a good cry.
The best thing about tearjerkers is, while being extremely cathartic, they usually leave you feeling better after watching them. Sometimes the story is just so perfectly written that once you're done and you get off the roller coaster ride of emotions that it just took you on, you appreciate the story whether it ends tragically or in so much happiness that you cant help but cry tears of joy.
If you've seen "A Fault in Our Stars" then you remember how it led you on this emotional rollercoaster of watching Hazel Grace, the sick main character, fall in love with Gus, who was in remission from his cancer.
You watch as Gus' outgoing chirpy personality helps Hazel come out of her illness focused life. You see the sickly sweet (no pun intended) teenage romance unfold as they pull each other into their hobbies and dreams and become wrapped into each other.
Then as you see the struggle of her living with her illness you start expecting this young beautiful girl to pass at any moment in the movie only for the writer to kick you in the gut and throw the story into a whole different direction.
Gus actually ends up being the one who we lose in the end. I remember watching this movie and bawling my eyes out for the last hour of it. You watch as the one who made Hazel Graces life brighter, start to fade away. You literally see as their characters switch places, Hazel going to the strong supporter who's optimistic and loving and Gus to only focusing on his illness and his imminent death.
Hazel prepared herself and those around her including Gus to live without her and tried to force their acceptance but never did she expect to have to lose one of them first.
This story ended so beautifully that I have chills just thinking about it. Even though it had a tragic end it forces you to remember that life works the same way. What we expect or think is going to happen rarely does. It reminds us to love and appreciate those in our lives at all times because at any moment they can be gone.
If you loved watching the story between Hazel and Gus then you will absolutely love these next 5 emotional movies with their own twists and turns to take you on the gut dropping rollercoaster that'll be hard to forget.
MOVIES
1. Me Before You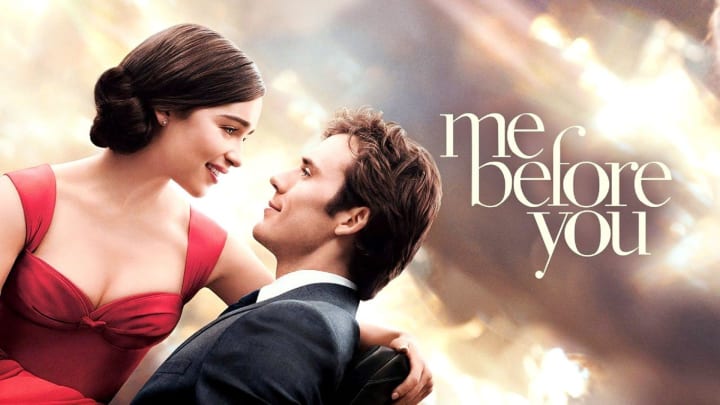 Me Before You follows Will, who is paralyzed from the neck down and Louisa (Lou) who is hired to be his companion. The two are completely different in every way. While he comes off as uptight, blunt, and logical; Louisa is shown as quirky, goofy, and quite simple. You watch the theme of opposites attract explode on the screen as these two start warming up and falling for each other.
While his view on life is more pessimistic and dark she refuses to allow him to see things that way. Eventually, he accepts her for who she is but encourages her to broaden her horizons and to not stay trapped in their small town.
This movie, like the Fault In Our Stars, leads you to believe that the story is going one way only to turn around and go a completely different route. This movie centers around acceptance and respecting loved ones wishes when it comes to how they live their life.
Favorite Quote:
"Lou: He hates me. Every time I speak he looks at me like I'm stupid.

Katrina: To be fair, you are pretty stupid.

Lou: Yeah, but he doesn't know that yet."
2. Five Feet Apart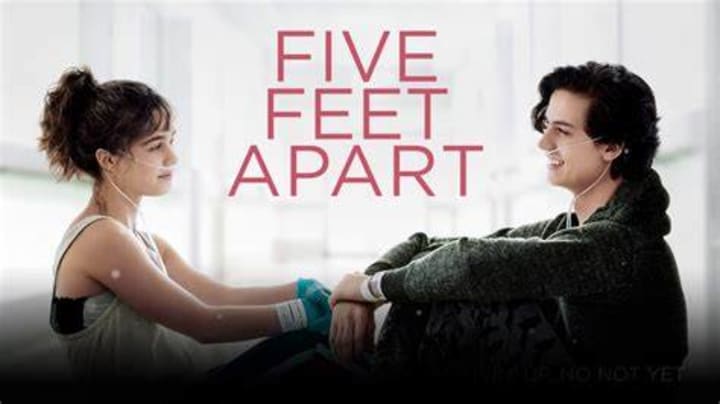 Another movie with two sick patients finding love when they are surrounded by grief and fear at every turn. This romance follows Will and Stella, two Cystic Fibrosis patients, who, because of risk of cross infection, cannot be close to each other, hence the title, Five Feet Apart.
At first Stella dislikes Wills disregard for his life and those around him. She comes off as accepting and happy with her situation while she broadcasts her life to social media and he is shown as uncaring and troublesome, and in some cases accepting of the fact that he will not get better.
When these two come together you see a true loving relationship unfold as they figuratively slow dance in a burning room. Due to their illness' they would never be able to have a regular relationship but they jump in feet first anyways despite the nurses determination to keep them apart, despite their illnesses, and despite the loss and grief surrounding them.
Revelations are made and lives are forever changed as the movie unfolds showing the depths of these characters that they tried so hard to hide from the world.
Five Feet Apart is a great movie that will have you laughing, crying, and reflecting on your life and who you are as a person. I cried tears of joy and tears of sadness as the credits rolled at the end of this movie.
Favorite Quote:
"- Stella: You're the kind of guy that ignores the rules because it makes you feel in control. Am I right?

- Will: You're not wrong."
3. A Walk To Remember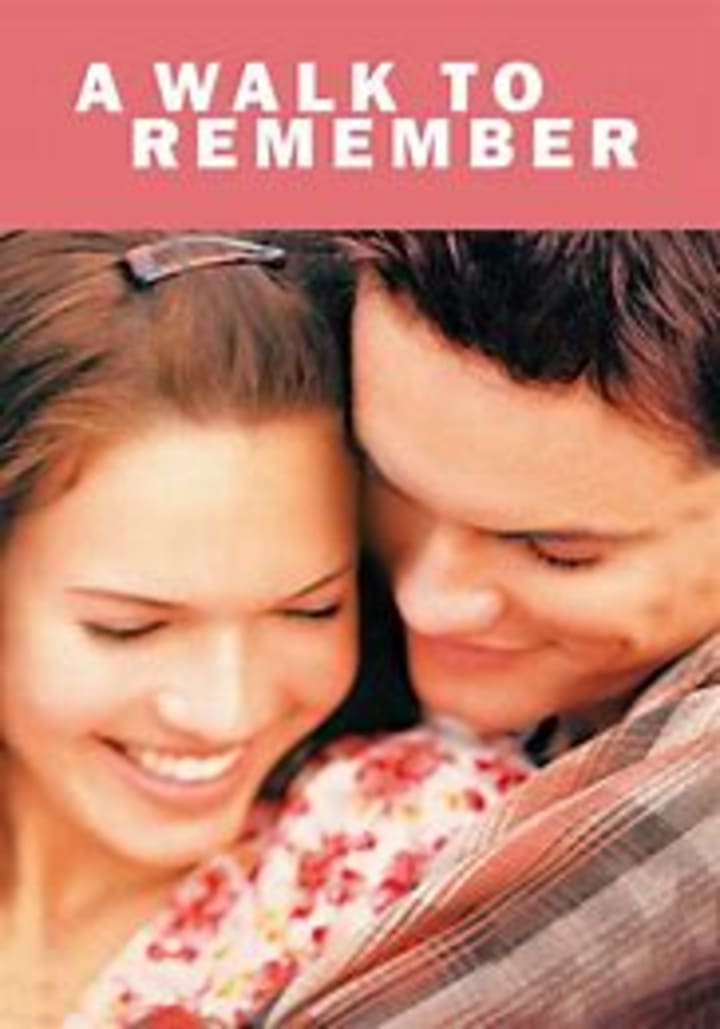 A Walk To Remember will forever be a tearjerker classic. While still following the same path as the other titles, A Walk To Remember shows you the life of town bad boy Landon and innocent preachers daughter Jamie.
Landon gets into trouble and has to do community service which involves participating in the school play. Since he is struggling with his lines Landon reluctantly ends up going to Jamie for help.
You watch as his embarrassment from being seen with her turns into love and adoration. As they spend more and more time together feelings are caught and their futures entwine in a way that will never be unraveled.
However, their worlds are way too different to stay in their safe little bubble and eventually things start to implode.
This is a coming of age movie that focuses perfectly on finding yourself and changing when those around you want to remain the same. Without giving anything away, I do want to say it does also hold the premise of illness, grief, and tragedy so make sure to get out your Kleenex because this one definitely hits you right in the feels!
Favorite Quote:
"The problem isn't finding out where you are gonna go-its figuring out what you are gonna do once you get there that is."

-Jamie
4.) Irreplaceable You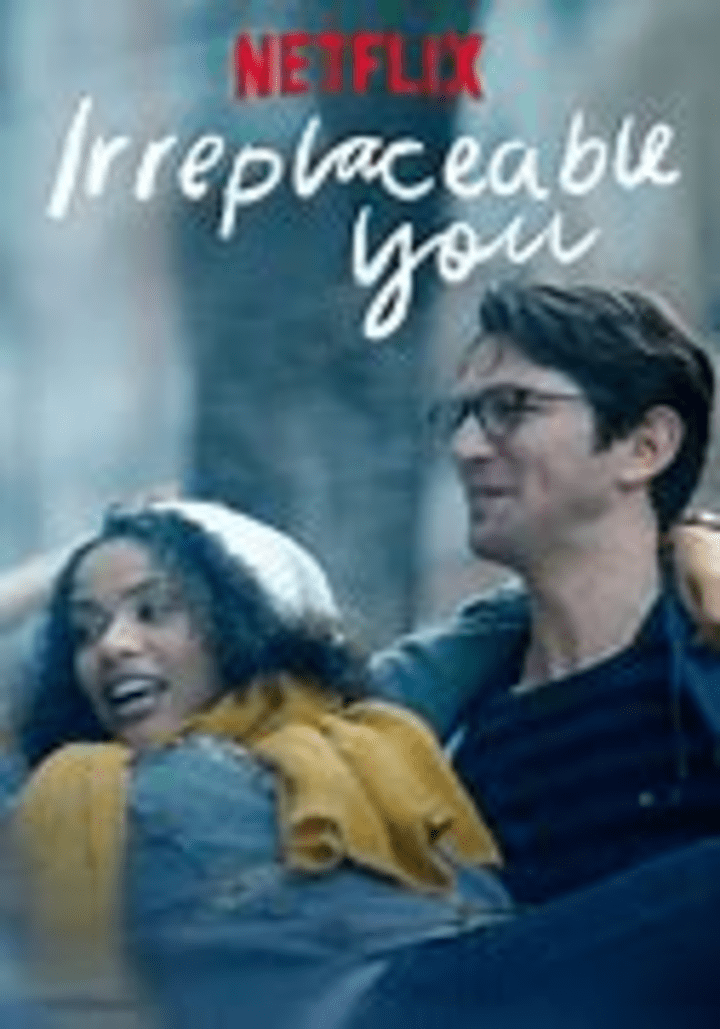 Irreplaceable you showcases A young Abbie and Sam, who have been in a relationship since kids, as they maneuver through the news that she has cancer. What starts off as a quirky comedy of Abbie trying to find Sam a replacement girlfriend for when she passes, turns into a cryfest of as you watch two soul mates ripped apart by the unexpected.
You submerge yourself into the emotions of Abbie as she shuffles through her treatments, support group, and the emotions of her spouse Sam while finding her replacement. You watch as she shows just how much she truly knows Sam better than he knows his self and the journey that he goes on while she exposes who he can become.
This tear jerker is one of the ones that sneaks up on you and makes you start questioning whether or not it would live up to the hype by the end of the credits. Boy, does it deliver! It sticks with you even after the credits have rolled and the new movie recommendations pop on the screen. It makes you appreciate those around you and reminds you that anything can happen at any moment that could change the course of your life. That tomorrow is not promised and we have to love hard while we can.
Favorite Quote:
"I thought that if I planned your whole future it wouldn't hurt so much not to be a part of it"

- Abbie
5.) My Sisters Keeper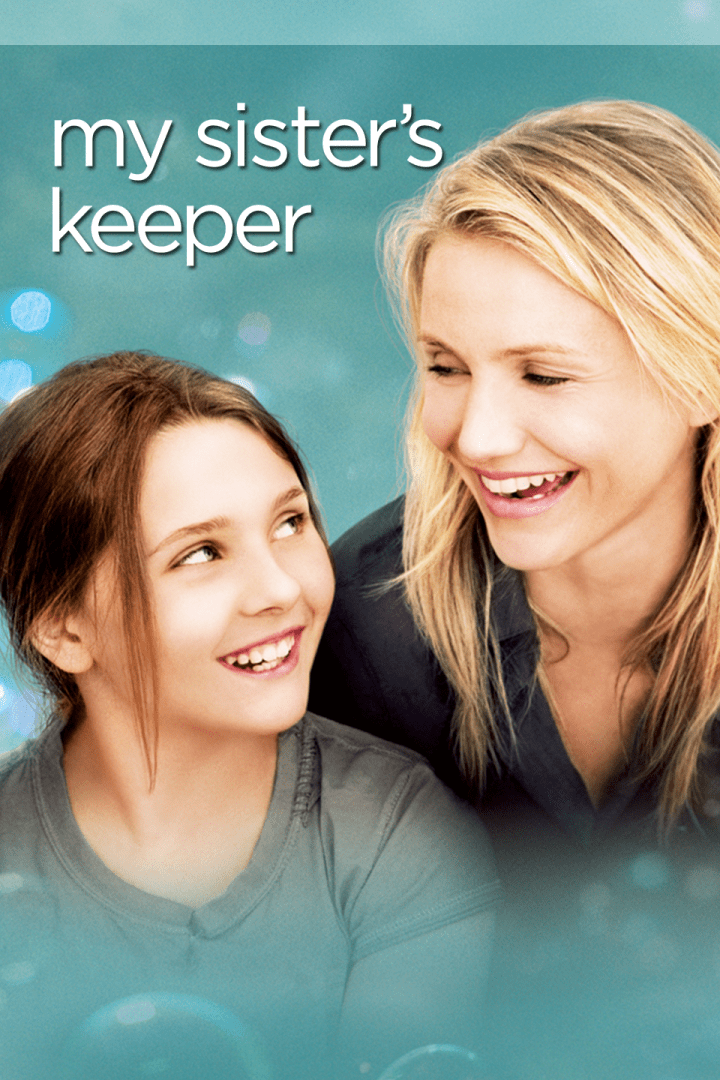 My sisters keeper follows the Fitzgerald family. You have the mother Sara, father Brian, Son Jesse, their oldest daughter Kate, and their youngest Anna as they journey through Kates cancer diagnosis. Early on you see that the family had Anna specifically to be Kate's donor for anything and everything that she would need medically.
This story does have the short sub plot of romance but most of the love and feels come from the love of family and what it means to the characters.
While you don't immediately see any love lacking between the family as the story progresses on you start to realize the cracks in their tight family unit. You will clench your pillow tightly as you watch them journey through Anna seeking medical emancipation so that she is no longer subject to having to donate or be used for Kates treatments and then the grief begins as you watch in no particular order just how hard it was on the family to watch Kate deal with her treatments.
It was hard to point fingers at who was right and wrong in this movie. Was Sara right to have her daughter be subject to such extensive procedures to save her eldest daughter? Was Anna right in how she went about seeking the emancipation? I understood it from all sides, from a mothers stand point, a sister's, and as a daughter's which made it that much harder to watch. The part in the end when Sara breaks down talking with Kate and you see just how strong their mother daughter bond is gutted me completely.
This movie is not for the faint of heart and will leave you questioning yourself. What would you do in the same situation?
Favorite Quote:
"If you meet a loner, no matter what they tell you, it's not because they enjoy solitude. It's because they have tried to blend into the world before, and people continue to disappoint them."
These romantic tearjerkers will be sure to leave you on the edge of your seat, hoping for their happily ever-after as they all take you on separate journey's through love and loss. Take your pick and submerge yourself in these beautifully casted stories or, if you're like me and love a good old movie night, then try them all!
If you really want to take it further on the tear-jerker binge then here are ten more recommendations that hits you right in the chest and gives you a good cry.
1.) Stepmom
2.) My Girl
3.) Marley and Me
4.)The Notebook
5.) Seven Pounds
6.) Les Miserables
7.) P.S I Love You
8.) Atonement
9.) Where Hands Touch
10.) Blue Valentine
Author's Note: If you liked what you've read dont forget to hit the like down below and/or leave a tip. If you are a movie fanatic like me or just want to discuss some of these hit me up on Insta: @thatgirlbluedymond and/or Facebook: Blue Dymond.

Blue Dymond
A little bit of everything from Psyche, to fiction, to poems. Come take a look around, we're all friends here!
Instagram: @thatgirlbluedymond
Facebook: Blue Dymond
Twitter: Thedymondblue
See all posts by Blue Dymond →