'Lohan' Behold: Has Lindsay Lohan Converted To Islam?
Hollywood actress Lindsay Lohan may have converted to Islam following a bold statement on her Instagram account.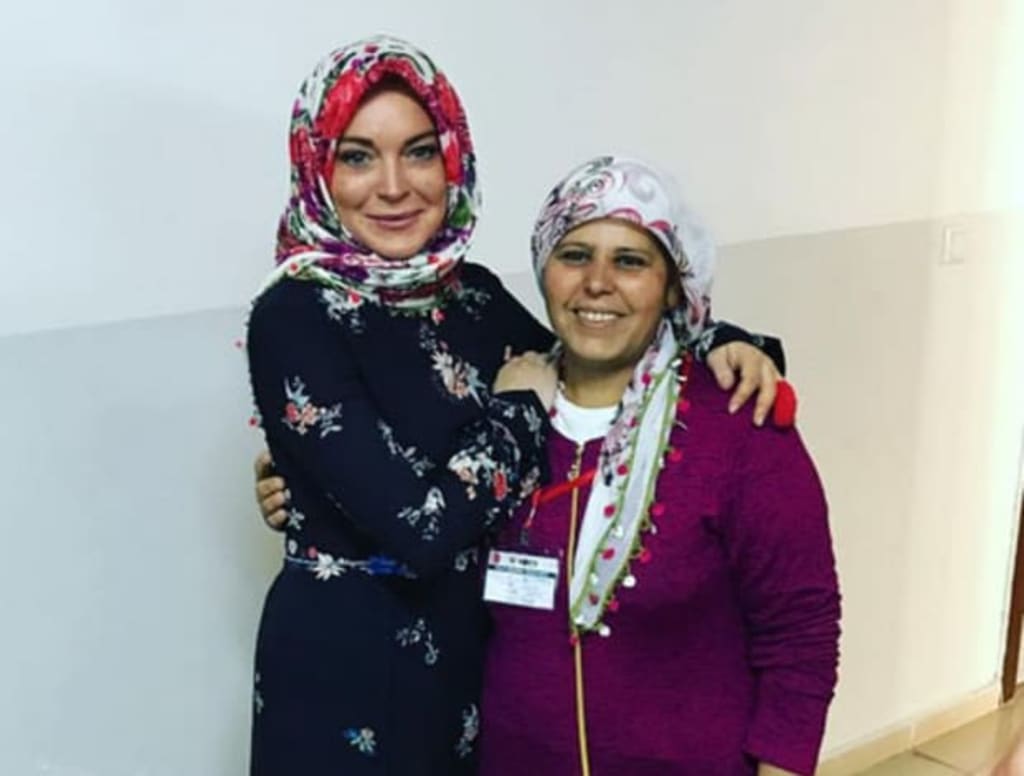 I know we are still a little early for April Fool's, but the latest bizarre news out there is that Hollywood actress #LindsayLohan has converted to Islam following a bold statement on her Instagram account. Has Lindsay Lohan been brushing up on her Arabic, or is it just another attention-seeking move from the child star?
The 30-year-old vanished from Instagram in a cloud of mystery, deleting all the pictures on her account and updating her bio to "Alaikum Salam," Arabic for "Peace be unto you." If Lohan did convert to Islam, it would round off a list of *erm* unusual incidents, which include playing porn star Linda Lovelace, claiming to have saved 40 children in an illegal sweatshop raid, and her (several) stints in rehab.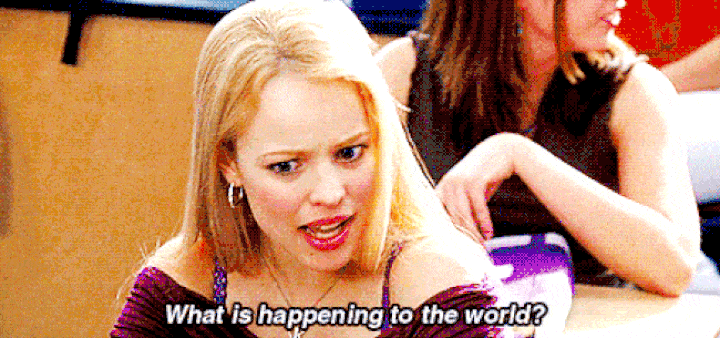 Whether it's genuine or not, Lohan spoke in early January on Turkish television show Haber Turk about the backlash she had received for posting an image of her in a hijab on her social media, as well as being photographed with a copy of the Quran in her arms during her community service in early 2015:
"My very close friends, who have been there for me a lot, in London are Saudi and they gave me the Quran and I brought it to New York because I was learning. It opened doors for me to experience spiritually, to find another true meaning. This is who I am. They crucified me for it in America. They made me seem like Satan."
The star went to Turkey in October to visit the child refugees who had crossed over from Syria, and was visibly touched by her time there, immersing herself in the culture and even penning a poem about experience. She since opened up a pro-refugee nightclub in Greece — which is imaginatively called "LOHAN" — and promises that "some" of its proceeds will go to charity. She currently swaps between living in Dubai and the US, even choosing to spend her New Year's vacation in the Middle East.
Mom's The Word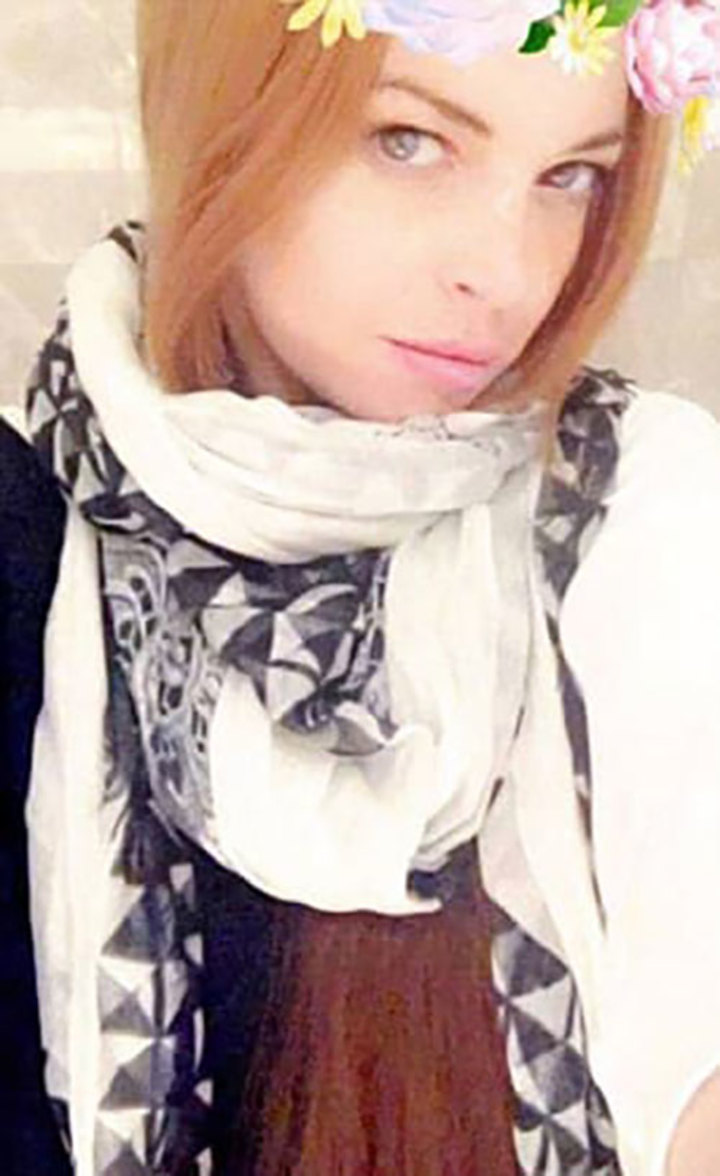 Lohan's mother Dina has played down the rumors, telling Gossip Cop that her daughter is simply taking a break from the social media platform. Lohan herself already professed to being a very spiritual woman in an interview with Oprah in 2014, and spent most of her teenage years wearing a Kabbalah red string bracelet on her wrist to ward off "the evil eye." As of yet, Lohan has been unable to comment, but in her absence, she has been embraced by the Islamic community. The majority of Twitter welcomed the actress with open arms:

However, not everyone was so keen on the news, and some still see it as a publicity stunt to boost the actress's career: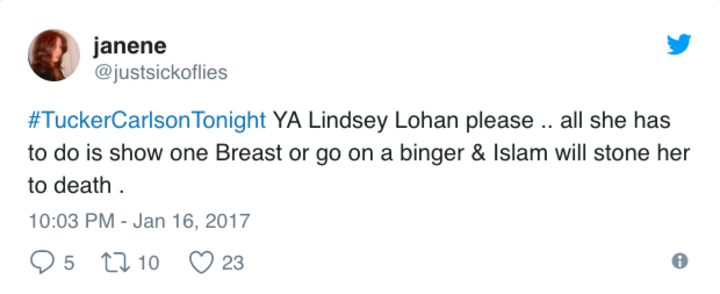 After many years of battling with drugs and alcohol abuse, Lohan has turned her time further away from acting and more toward philanthropy. There is no denying that she is certainly enthusiastic about her causes, but only time will tell whether this is just another ploy for attention from the Mean Girls star or a genuine interest in changing her belief system. It could be worse though, at least she didn't go on a Mel Gibson anti-Semitic rant.