Lilly Munster Was No June Cleaver
In the history of television families, none were as different as the Munsters. For their time, the Trailblazers were an intriguing combination of sitcom and monster movies. But, there was a hidden secret right in front of our eyes.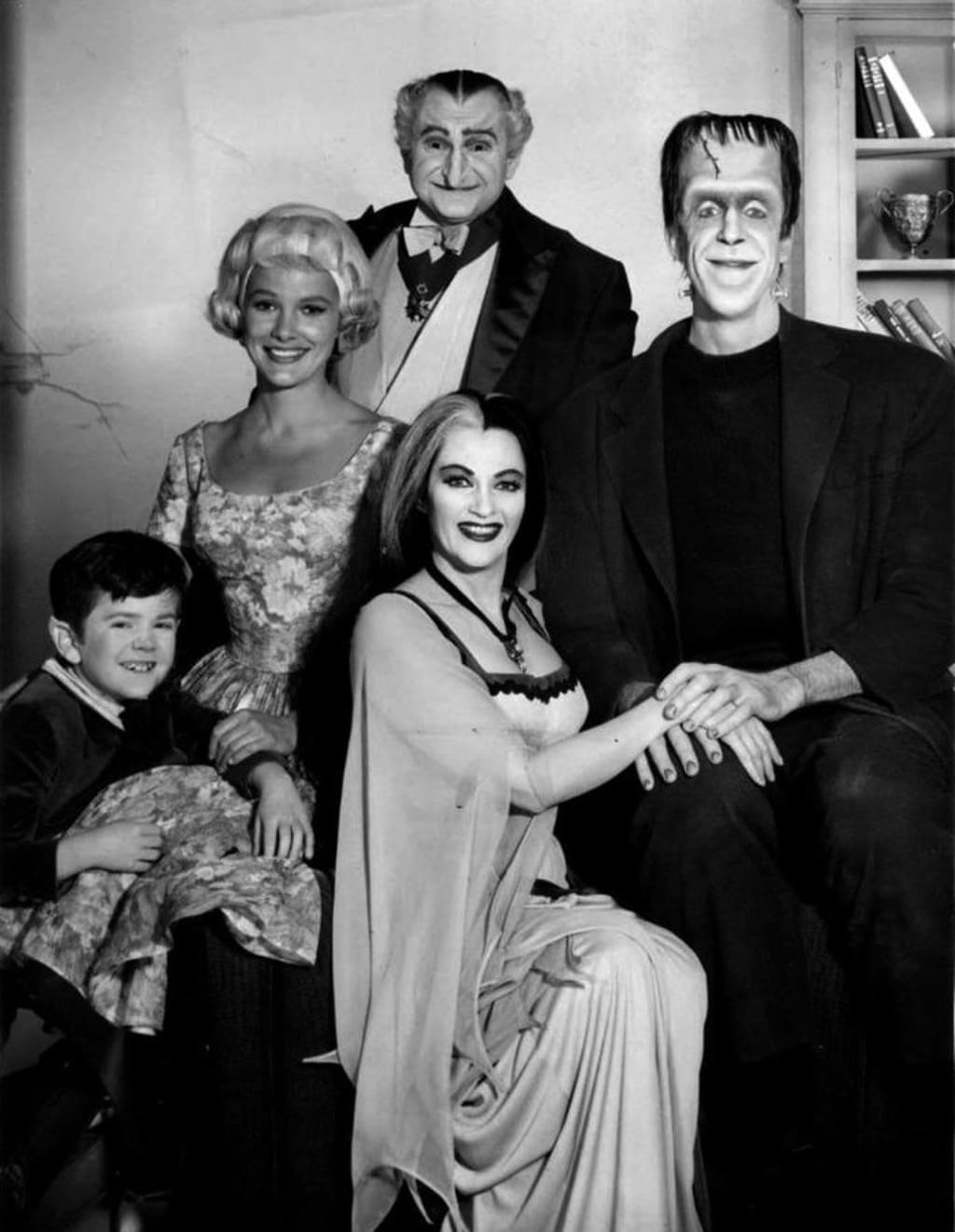 CBS Television, Public domain, via Wikimedia Commons
The series The Munsters was an American sitcom that aired in the 60s and played off the idea of an odd family. As a satire of America's booming suburban life, the show mixed the wholesomeness of such a hit as Leave it to Beaver with monster movies.
The show won awards. In 65, it was nominated for a Gold Globe for Best Television Series.
That was the basic setup. After that, the show was a trailblazer in more ways than one. What did we miss growing up and watching such entertaining fare? If you missed it, you had a good childhood.
A Look At Hermans' Secret Suburban Shame
Poor Herman. He was so darned gruesome, in his own, cute and goofy way. So much so that one might wonder what magic spell some witch used on Lilly to get her to marry the big Frankenstonian lug. Herman wasn't a dullard, but someone never warned him of one fated rule.
Never marry someone so much hotter than yourself!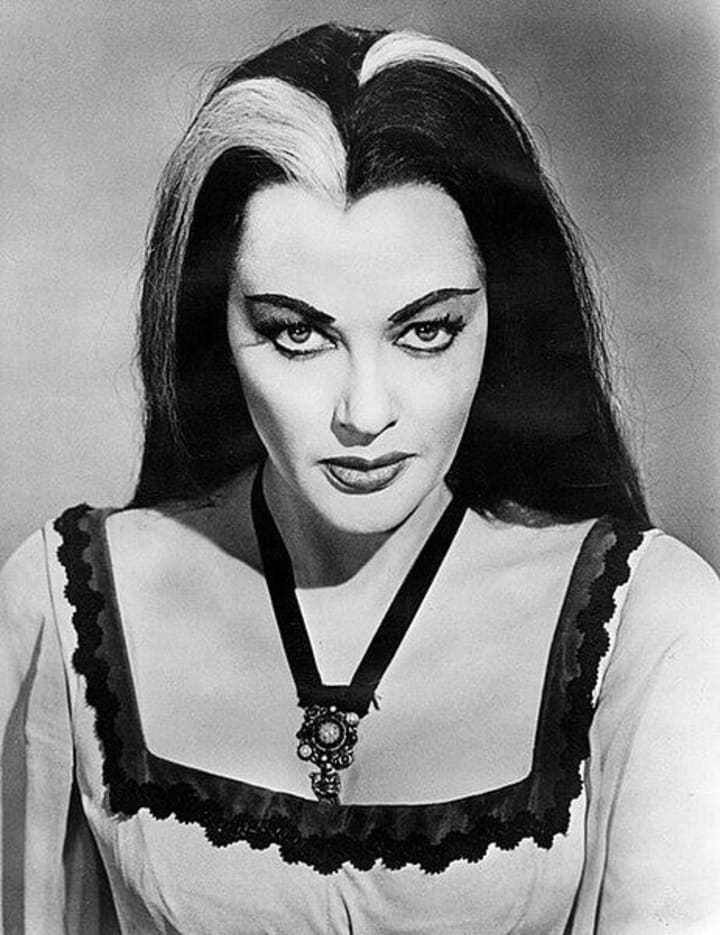 Herman married Lily Munster in a ceremony that little is known about. We can safely guess it wasn't on a beach at sunset. The character was played by Yvonne De Carlo and if she didn't do it for you with those dead, dark, swarthy looks…what did?
Hell, what guy, or monster, wouldn't chase after Lily Munster? For her day, she was a hottie. Maybe a little chilly until nightfall and filled with blood. But hey! She was a vampire!
Herman had every reason to be proud since he had a beautiful daughter, a good-looking son, and a Dracula wannabe as a father-in-law. Dammit all to hell, as if they weren't going there anyway, but how did that happen again?
Little Eddie was a werewolf! Not parts put together in Frankenstein's lab, not a sexy vampire, not even a pint-sized mini-me version of Dad. Just one look at the kid, and the questions write themselves!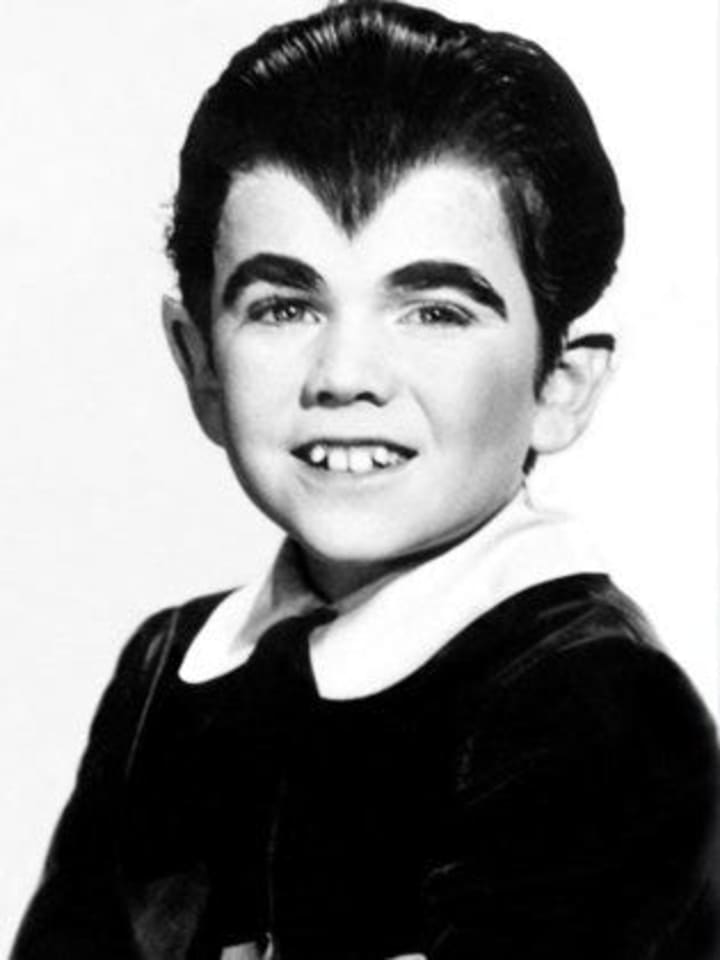 Hey, we get it, it was the suburbs in the 60's. Strange house parties, key-swapping parties, and all the swinging. Half the children born from the era don't really know who their daddy is, so why would Eddie or his sister be any different? With Grandpa Munster running around to distract Herman, it would have been easy to miss the signs.
We could investigate who the culprit was, but, likely, we wouldn't fare any better than the horny gents that came calling while old Herman was at work. There were at least two. Remember, the daughter looked nothing like her old man and she didn't fit into the picture.
The daughter at least had some of mom's attributes. She was pretty, less off-putting than Herman, and unlike Mom, a hickie was just a hickie. Wait, wasn't there a blonde milkman on the show? But, don't get me started on baby daddy theories.
Ah…vampire chicks, they're so F'n hot! Does anybody know where to find Mockingbird Lane?
So, when Herman was at work, trying to make a living, Lilly had the run of the town. At night, she could go out on the prowl, because that's what vampires do. As much as the show was filled with freaks, it seems that maybe Mom was getting her freak on pretty regularly.
It seems that there's no way to know who Lilly was vamping around with behind the gigantic back of Herman Munster. The mystery continues, and so does the shame that came with Herman Munster's fame.
Takeaways
The Munsters were groundbreaking television that combined sit-coms with…well, monsters. Brilliant, right? Beyond the concept, the aesthetics of the show were far ahead of its time. However, Mrs. Munster was more like Mrs. Robinson, another groundbreaking reality from the era.
Lilly Munster was no June Cleaver. However, as kids, we never noticed such a thing. Many of the differences that make the world more interesting and colorful aren't noticed through the innocent eyes of children. There's a lesson in that, but adults don't want to see it for what it is.
About the Creator
I have always enjoyed writing and exploring new ideas, new beliefs, and the dreams that rattle around inside my head. I have enjoyed the current state of science, human progress, fantasy and existence and write about them when I can.
Reader insights
Nice work
Very well written. Keep up the good work!
Top insights
Easy to read and follow

Well-structured & engaging content

Excellent storytelling

Original narrative & well developed characters

Eye opening

Niche topic & fresh perspectives
Heartfelt and relatable

The story invoked strong personal emotions
Add your insights