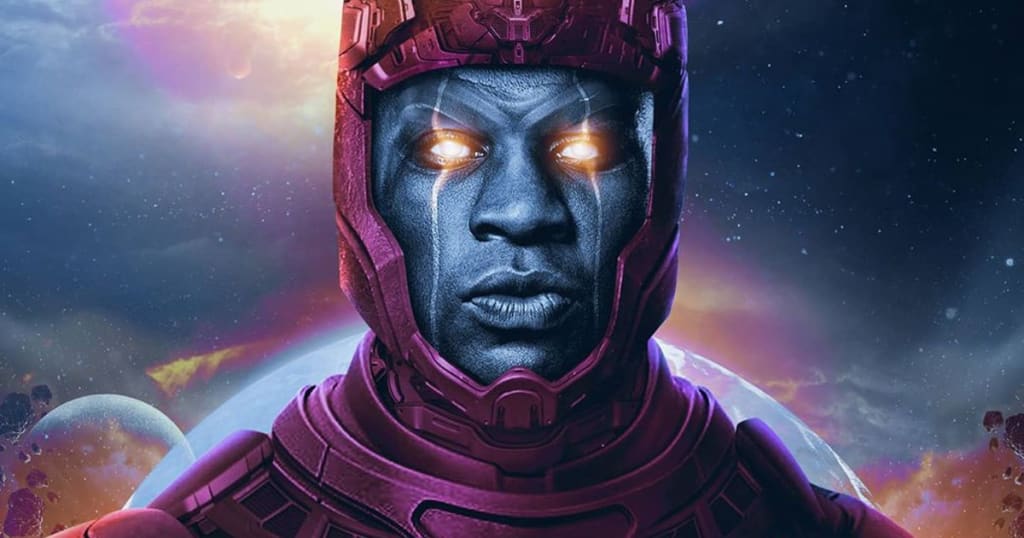 Jonathan Majors is an American actor who has captivated audiences with his performances on both the big and small screens. Born on September 7, 1989, in Lompoc, California, Majors grew up on an Air Force base with his parents, a military-trained father and a pastor mother, and his siblings. He credits his parents for instilling discipline and strong values in him that have helped him throughout his career.
Majors discovered his passion for acting at the age of 14, when he was cast in a school play. He found that acting provided him with a safe space during his challenging teenage years, and he pursued it with passion and dedication. He went on to attend the University of North Carolina School of the Arts, where he earned a Bachelor of Fine Arts in acting in 2012.
After graduation, Majors moved to Los Angeles to pursue his acting career. He landed small roles in television shows like "CSI: Crime Scene Investigation" and "Law & Order: Special Victims Unit," and made his film debut in the indie drama "Do Not Disturb" in 2013. Despite these early successes, he struggled to find steady work and faced many rejections.
Determined to hone his craft, Majors decided to pursue further education and was accepted into the prestigious Yale School of Drama. He earned his Master of Fine Arts degree in acting in 2016, and it was during his time at Yale that he landed his breakthrough role in the revisionist Western "Hostiles."
In "Hostiles," Majors played Ken Jones, a real-life African American soldier who fought in the Indian Wars of the late 19th century. The film, directed by Scott Cooper and starring Christian Bale and Rosamund Pike, received critical acclaim and helped to launch Majors' career.
Following "Hostiles," Majors appeared in several independent films, including "White Boy Rick" and "Out of Blue," both of which were screened at the 2018 Toronto International Film Festival. He also landed a recurring role on the HBO series "The Deuce," in which he played the pimp Benny.
In 2019, Majors appeared in the critically acclaimed film "The Last Black Man in San Francisco," directed by Joe Talbot. The film tells the story of a young black man named Jimmie, who dreams of reclaiming his childhood home in San Francisco. Majors played Jimmie's best friend, Montgomery, and his performance earned him a nomination for Best Supporting Male at the 25th Independent Spirit Awards.
Majors' career took off in 2020 with his role in Spike Lee's "Da 5 Bloods." In the film, he played David, the son of one of the "Bloods," a group of African American veterans who return to Vietnam to find the remains of their fallen comrade and recover a stash of gold. The film, which also starred Delroy Lindo, Norm Lewis, Isaiah Whitlock Jr., Clark Peters, and Chadwick Boseman, was released on Netflix in June 2020 and received widespread critical acclaim.
Later that year, Majors starred in the HBO series "Lovecraft Country," based on the novel by Matt Ruff. In the series, he played Atticus Freeman, a black man who embarks on a road trip with his friend Leti and his uncle George to find his missing father in 1950s America. The show tackled themes of racism, discrimination, and Lovecraftian horror, and Majors' performance earned him nominations for Screen Actors Guild Awards, NAACP Awards, and 18 Emmy Awards.
In 2021, Majors continued to impress audiences with his performance in the all-black cast western "The Harder They Fall." The film, which was produced by Jay-Z, featured an ensemble cast that included Idris Elba, Zazie Beetz, Regina King, Delroy Lindo, LaKeith Stanfield, and Deon Cole. Majors' portrayal of Nat Love was a standout performance, and the cast won an NAACP Image Award for outstanding ensemble cast in a motion picture.
Majors has also made his mark in the Marvel Universe. He appeared in the Disney Plus series "Loki" as the mysterious character He Who Remains, and he will play a major role in the upcoming film "Ant-Man and the Wasp: Quantumania." He also recently portrayed Naval Officer Ensign Jesse Brown, the first African American aviator to complete the US Navy's basic flight training program, in the upcoming film "Devotion."
With a bright future ahead of him, Majors' dedication to his craft and undeniable talent continue to captivate audiences. He always delivers his best performances and has become a respected figure in Hollywood. Fans eagerly anticipate his next role, and there's no doubt that he will continue to impress in the years to come.
Reader insights
Be the first to share your insights about this piece.
Add your insights