Jack Kerouac: Top 5 Novels
Ranking the King of the Beats' Best Books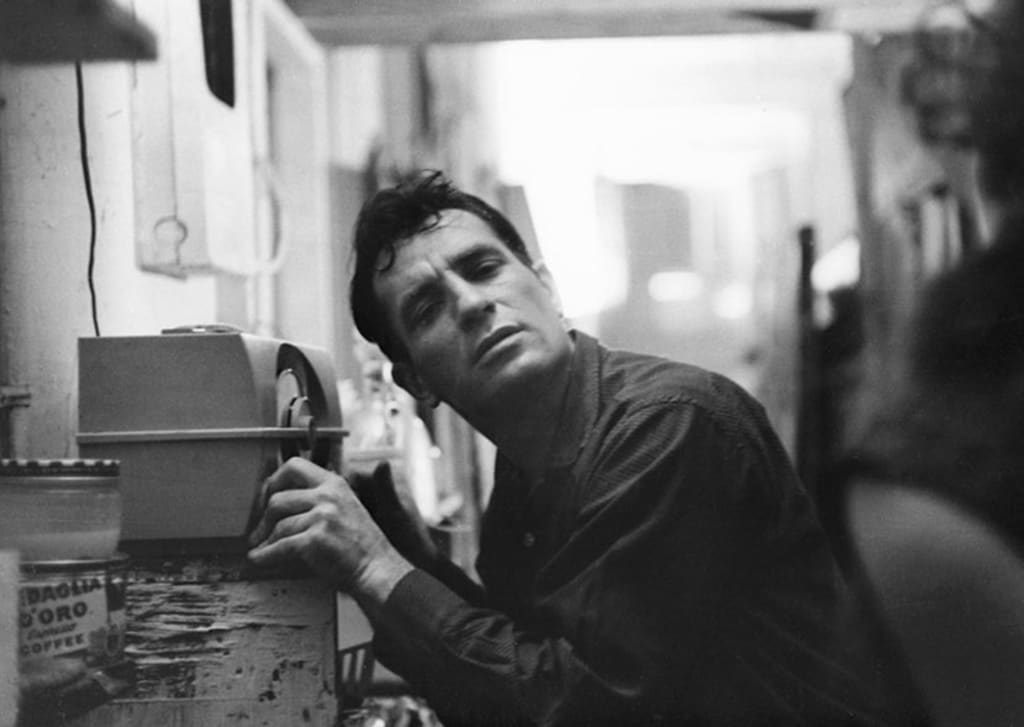 A famous photograph of Jack Kerouac, King of the Beats
When you think about Jack Kerouac's name, you think about the ultimate beatnik of the American 40s and 50s. You may also think of an alcoholic man, a drug addict, and a hedonist. But, one thing that we may all be able to agree on is that Kerouac was in fact, a genius.
Not only did he coin a phrase that would conceive a literary movement that would in turn, pretty much take over the literature of the USA for a very long time (and yes, Slam and Beat poetry continue into our own day thanks to Kerouac). But, he also helped perpetuate the idea that poetry and literature didn't have to be just for rich, white people. He helped with a constant movement, whether he knew it or not, that literature could be for everyone and anyone, no matter their gender, race, social background, or education.
Kerouac was a shining light of genius literature that aimed itself directly at the masses, wanting the biggest audience available—the working person. Kerouac's intense methodology and writing styles have become endearing marks of post-modernist poetry that flow on through the current systems of musical lyricism in everyone from Bob Dylan to Lana Del Rey. Crossing mediums, Kerouac has reigned supreme as one of the number one influences on the folk rock and alternative music scenes.
Allen Ginsberg, the great poet and a good friend of Jack Kerouac's, once wrote letters to the King of the Beats and stated the following as example of Kerouac's effect on the writing of others, not just himself:
"I want to see you. I feel more and more at with you now actually than ever before, I feel you more, actually more clarity, more confidence, more trust."
It is a beautiful quotation and in one of his texts, Ginsberg states his emotion, or lack thereof, when Kerouac passed away. It is a raw and unforgiving poem that will break your heart.
Let us now get on with our list. Here, I will go through my top five novels by Jack Kerouac, discussing each one on the way and why you should read it. We'll have a bit of the ones that just about didn't make the list and I really hope you take away some Kerouac and if you haven't read him already, start doing so. About ten years ago, I started reading Kerouac and I haven't regretted it since.
5. Big Sur
"And in the flush of the first few days of joy I confidently tell myself (not expecting what I'll do in three weeks only) 'no more dissipation, it's time for me to quietly watch the world and even enjoy it, first in woods like these, then just calmly walk and talk among people of the world, no booze, no drugs, no binges, no bouts with beatniks and drunks and junkies and everybody, no more I ask myself the question O why is God torturing me, that's it, be a loner, travel, talk to waiters, walk around, no more self-imposed agony...it's time to think and watch and keep concentrated on the fact that after all this whole surface of the world as we know it now will be covered with the silt of a billion years in time...Yay, for this, more aloneness"
I wanted to share this quotation with you because it is the reason I loved reading this book so much. The theme of loneliness and to be alone is massive throughout the novel Big Sur and the idea that you can be around other people and in filled places and still be lonely is something introspective and beautiful. Kerouac has this method of making himself sound so incredible romantic (in terms of the era, not in love) that I was very surprised in the best ways and really just read certain passages over and over again. It really is the language of this novel that put it in the top five.
4. On the Road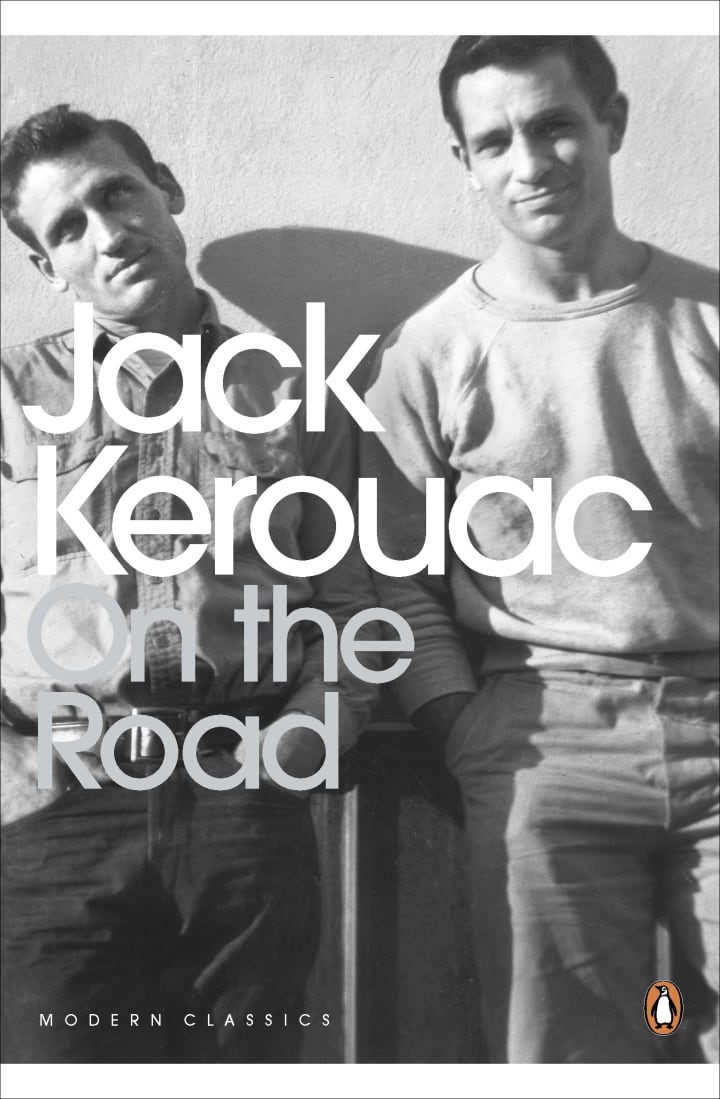 "And just for a moment I had reached the point of ecstasy that I always wanted to reach, which was the complete step across chronological time into timeless shadows, and wonderment in the bleakness of the mortal realm, and the sensation of death kicking at my heels to move on, with a phantom dogging its own heels, and myself hurrying to a plank where all the angels dove off and flew into the holy void of uncreated emptiness, the potent and inconceivable radiancies shining in bright Mind Essence, innumerable lotus-lands falling open in the magic mothswarm of heaven.—Sal Paradise"
On the Road is possibly the one that Kerouac is most famous for. Now just because it is at number four doesn't mean I don't appreciate it. I really enjoyed this and ten years ago, it was the first Kerouac novel I ever read. I see this novel as being one of the books that really defined the displacement of the 1950s and that post-war nihilism that lay underneath the rising rock and roll cultures here, the jazz cultures there and the literature cultures pretty much everywhere else. When you really read it, there's something melancholic in this book and it causes that idea that one should hope for the best but expect the worst. It's an incredible novel.
3. Tristessa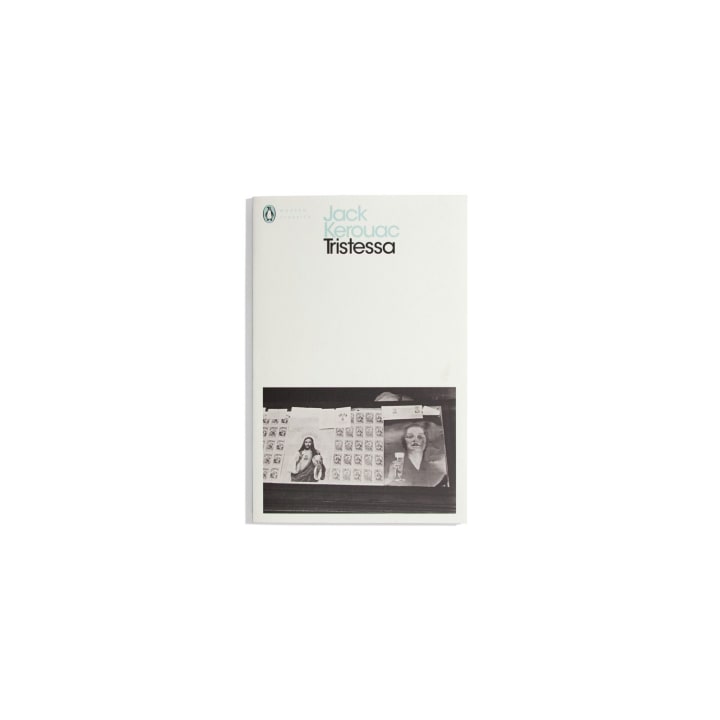 "I know everything's alright but I want proof and the Buddhas and the Virgin Marys are there reminding me of the solemn pledge of faith in this harsh and stupid earth where we rage our so-called lives in a sea of worry, meat for Chicagos of Graves - right this minute my very father and my very brother lie side by side in mud in the North and I'm supposed to be smarter than they are—being quick I am dead."
Tristessa is one of those books you read, it hits you and then you don't ever forget it. From the moment that you learn that her name means sadness, there is an air of romance (in terms of love, not the era) throughout the novel. A destructive love without being cliché, Kerouac echoes the romance of couples seen in Shakespearean plays to form this relationship built upon a tragic, sometimes unrequited love. The book, though short, is perfectly written.
2. The Town and The City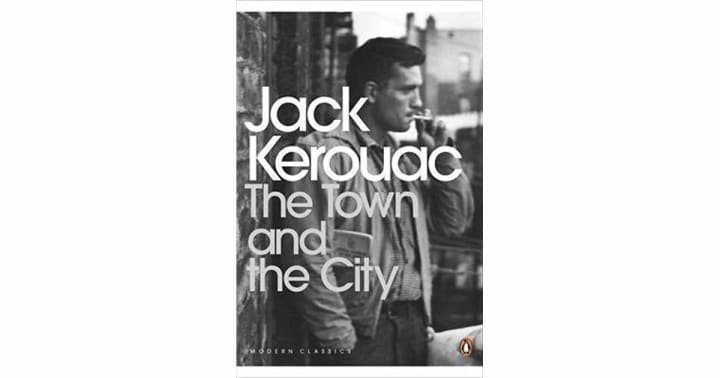 "When all of the family was stilled in sleep, when the streetlamp a few paces from the house shone at night and made grotesque shadows of the trees upon the house, when the river sighed off into the darkness, when the trains hooted on their way to Montreal far upriver, when the winds swished in the soft treeleaves and something knocked and rattled on the old barn, you could stand in the road and look at this home and know that there is nothing more haunting than a house at night when the family is asleep, something strangely tragic, something beautiful forever."
The Town and the City, until I read The Sea is My Brother, was my favourite Kerouac novel because of the language of the city itself. A boiling pot of displacement, a place of ease but unrest, a place of constant noise and there is no way out for most. It is a near-perfect book and has some incredible quotations that will make you want to read the book again purely because of those said quotations.
1. The Sea is My Brother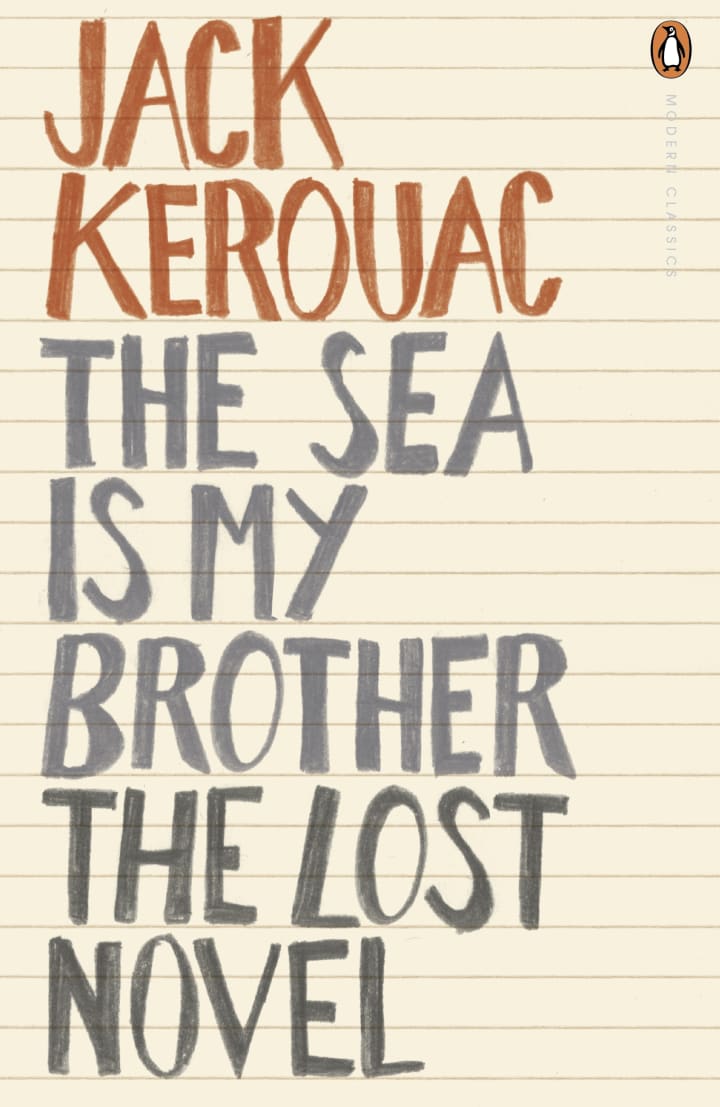 "I visualized myself at Norma's house, stretched out on her couch, my eyes closed, and she at bthe paino playing a powerful movement from some Symphony in D major by Beethoven, by Brahms, by Sibelius, by Tschaikowsky, by anybody, by Thomas Wolfe, by Ernest Hemmingway, by William Saroyan, by Jack Kerouac, by George Apostolos, by Sebastian the Prince, by Love, by Earth, by Fire, by Water, by All, Everything, Love you and I, me myself, egotist, Earth, Fire, a mad and wild concoction of all Life, and of the all-embracing All."
My favourite Kerouac novel of all time, this book concentrates on Kerouac's years in service in the army and what he did there. The language of the sea has always been a soft-spot for me in literature because so many writers have such beautiful things to say about it, especially Kerouac in this piece. I have to say, in comparison to a lot of sea-based literature from around similar times, Kerouac's Novel is far better without much comparison. The Sea is My Brother is a masterpiece of Beat Literature before the term ever even existed.
Novels that Didn't Make the List:
Maggie Cassidy
Satori in Paris
Lonesome Traveller
Pic
The Dharma Bums
About the Creator
Film and Writing (M.A)
150K+ Reads on Vocal
IG: @AnnieApproximately
Pronouns: (she/her/hers)
Reader insights
Be the first to share your insights about this piece.
Add your insights