It's David Lynch's World, We Just Live In It
First Place in Like, Share, Subscribe Challenge
Why the 74 year-old arthouse movie director makes the perfect YouTuber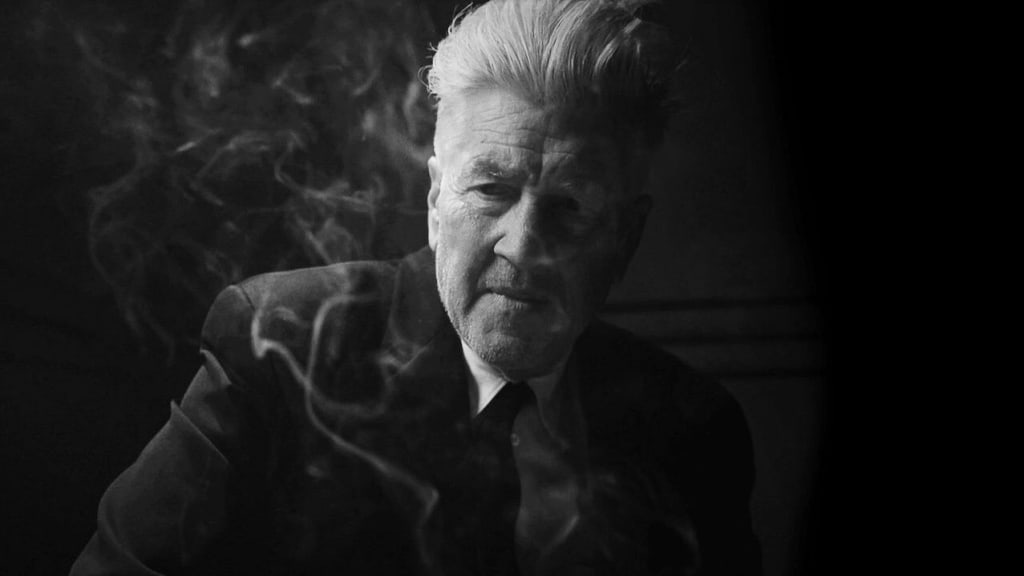 An auteur of the bizzare.
On July 26th, 2020, the movie director David Lynch uploaded a video on YouTube. Holding a jet-black bell jar, Lynch speaks directly to camera in his characteristic cartoon cadence "I painted this jar for a specific reason that I will tell you about at a later date".
A month later, Lynch uploaded another video entitled 'THE JAR FINAL'. This time he tells us that the jar contains ping pong balls numbered 1 to 10. His plan: everyday he will "swirl" the jar, pick out a ball and declare the day's digit. "The number for today is 8, what will tomorrow's number be?"
This is how David Lynch has been spending his lockdown and if it sounds weird, that's because it is. There's no explanation and no context, just a constant drip of videos that seem entirely and joyously meaningless. Like an old-timey shaman, Lynch seems to be moved by something unknown and unexplainable. Unlike an old-timey shaman, Lynch has 190k YouTube subscribers.
Perhaps we shouldn't be surprised by Lynch's latest oddity – the director is no stranger to the strange. His first feature film, Eraserhead, was recently reviewed as "something that literally looked, sounded and felt like nothing that had ever come before it". His most recent film was about a homicide detective interviewing a tormented monkey.
Yet even with his previous form taken into account, there is something surprising about his current YouTube proclivity. Lynch has never created so much, so fast. Alongside the jar numbers, he's provided daily updates on the weather in Los Angeles (it's always sunny) and treated us to glimpses of what he's been working on in his workshop (a phone holder, a mirror, a urinal). Lynch has also uploaded some older work, including his 2002 horror series Rabbits, as well as previoulsy unreleased short films that he made over the last few years.
Bit by bit, YouTube has become Lynch's imaginarium: a quiet place on the internet full of his hobbies, ideas and fantasies, where he can do exactly what he wants, when he wants. Not everyone will be impressed by Lynch's absolute refusal to make any sense at all, but I've found the channel the perfect company in these strange and uncertain times.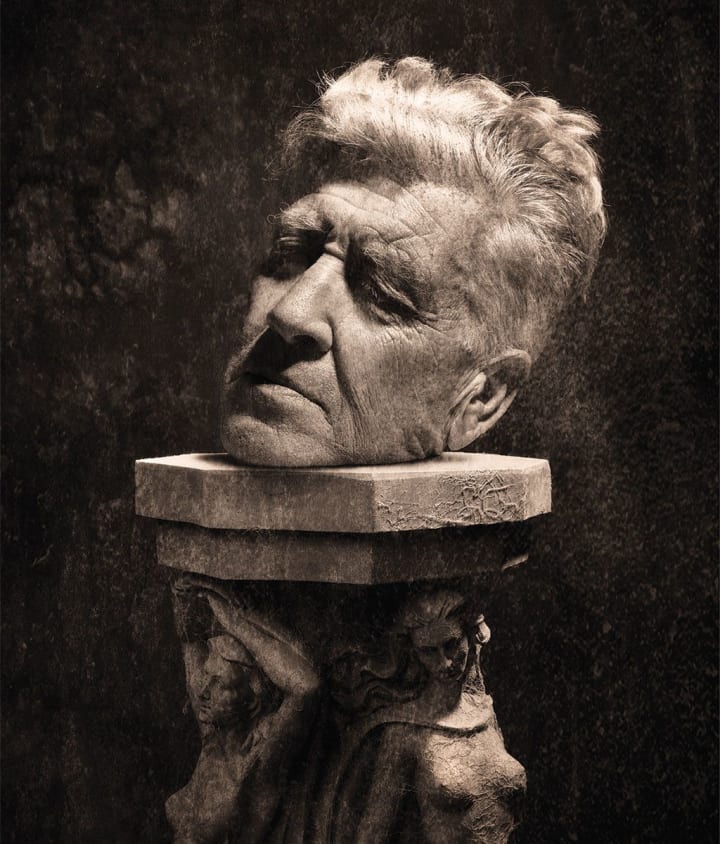 The reason behind Lynch's burst of internet activity? Apparently, it's positivity. Sabrina Sutherland, who has been producing his work for 30 years, claimed that the YouTube channel is a storehouse of "optimistic feelings of happiness" for Lynch, and it really shows. Every weather report is convinced that the clouds will "burn away", we will have "blue skies" and there will be "golden sunshine all along the way".
Yet, because it's David Lynch, the joy is laced with a certain darkness. One of his new short films "I Have a Radio" portrays two nightmarish figures dancing menacingly for 6 minutes straight, suggesting that Lynch's 'happiness' is not all sunshine and rainbows. Sometimes, true horror is the only thing that makes him happy.
It's this mix of light and dark that makes his YouTube channel so compelling. The fact that such a sweet, folksy man can conjure such cold, dark visions has always worked well for Lynch, but it feels even more transgressive and refreshing when his videos are standing side-by-side with the generic perkiness of most YouTube personalities. He takes the tropes of the form (earnest pieces-to-camera, in-your-face thumbnail fonts, smiley send-offs) and twists them into something more amorphous and beguiling.
This speaks to Lynch's cachet as a truly individual artist. Throughout his career, he has explored the strangest parts of the human subconscious without it ever feeling excessive or manufactured. He is a genuine auteur of the bizarre, knowing exactly what buttons to push to move his audience in mysterious ways. A comment below one of Lynch's videos summed it up:
"Ever watch something by David Lynch and think to yourself 'I've seen this done a thousand times before'? Yeah, me neither"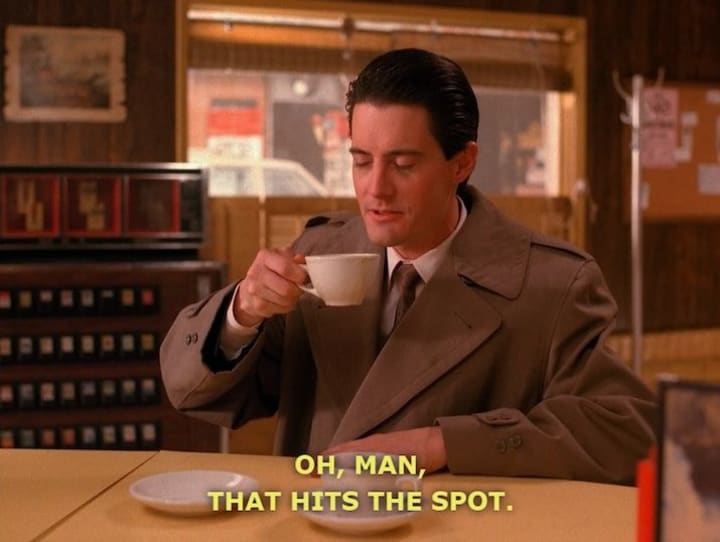 Playing around with a new medium is also nothing new to Lynch. He pretty much invented 'Prestige TV' when he switched to the small screen for Twin Peaks and has continued to explore his creativity through paintings, music, literature and interior design. Something about his art drives him to explore new disciplines, as if the different opportunities and limitations of a particular artform give his creativity new life.
But what specific opportunities and limitations attracted him to YouTube? In a recent interview, Lynch revealed that "YouTube connects you with the world in a way. You get inspiration and ideas, and away you go", hinting that it was the opportunity to engage with his fans that first drew him to the site.
He certainly seems to see the channel as a forum for dialogue. Sometimes he will wish people happy birthdays, sometimes he will answer fans' questions, but he will also raise awareness about social issues close to his heart. On the 2nd of June, known as #blackouttuesday, he left the frame empty for 28 seconds. On the 3rd of June he followed it up by presenting a handmade sign that simply read "Black lives matter. Peace. Justice. No fear". Lynch is a creator who understands the responsibility of a platform.
If Lynch likes being closer to his fans, then his fans adore being closer to him. A little community of dedicated weirdos has formed in the comments under each video, logging and unpicking all the 'clues' they think David leaves behind. Did he pronounce "swirl" differently today? Was his coffee cold during the weather report? How come he shaved?
The fact there has never been a '7' drawn from the jar has caused a special stir, with 'Wes W' commenting 'Man if it's not a 7 tomorrow I'm gonna lose it' every morning since mid-August. Wes' plight has built momentum and fans all over the world have started voicing messages of support. "Jar teaches us that attachment leads to suffering" councils one user, whilst another tells us to "Stay strong everyone. Remember, the night is darkest just before the dawn. And I promise you, the 7 is coming."
At the time of writing, there has still never been a 7 plucked from the jar.
The endless ability to find childish glee in meaninglessness is the crux of the channel. Like kids playing with their favourite toys, Lynch and his followers seem completely and earnestly dedicated to the tasks at hand, even if it all looks pointless from the outside. For a few fleeting moments, the only thing that matters is the meaning they create in their own heads.
I think it's this innocent idea of play that keeps me coming back to the channel. In a time when we are all forced to spend a little more time alone, without the people and places we usually fill our lives with, Lynch provides a blueprint to reconnect with our own imagination. Create your own rules: we don't need all the trappings of modern life to keep us entertained. Sometimes, we just need a bell jar and ping pong balls.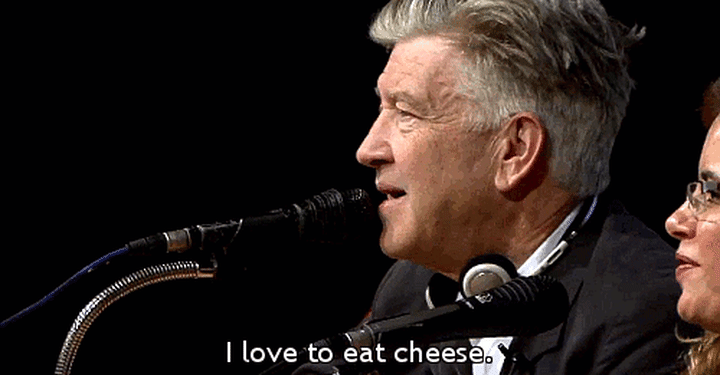 And so here I am, 44 days after first stumbling across Lynch's online kingdom, still popping back for my daily updates. The clockwork reliability of the videos seem to demand their own routine. I wake up, shamble downstairs and make myself a bleary-eyed coffee. I rub my eyes, perch on the kitchen counter and take out my phone. One sip of coffee and I head to YouTube: the weather in LA is sunny, the day's number is 6 (sorry Wes) and David is working on a handsome set of wooden drawers. Bliss.
Then, and only then, I can deal with the rest of the day. If it wasn't for Lynch's channel, I would wake up and start terror scrolling, spiralling down the ever-growing abyss of misery and calamity that we like to call 'the news'. A creeping sense of dread would form in the pit of my stomach and I'd be stuck with a mental fog for the rest of the day.
But, by starting the morning with a healthy dose of Lynch, my natural tendency towards anxiety is offset by something else. I can read the news with a little sense of perspective – concerned and angry, but not overwhelmed by an impending sense of doom. Something about Lynch's laid-back attitude and cheeky grin provides the perfect primer for whatever bullshit the world has in-store. Like a chaser to hard alcohol, he can make reality strangely tolerable.
When talking about the opportunities presented by a global pandemic in a recent interview, Lynch emphasised the creative potential in all of us. What can people in lockdown do? "They can draw, they can paint, they can build small things, they can write lyrics, they can write poems, they can write stories that can later be filmed, they can play games, they can invent games."
On YouTube, David Lynch has invented his own game, and I am keen to keep playing.
(N.B. While completing the final checks on this article, just before I pressed submit, this happened. By golly, Wes.)