I'm Glad My Mom Died
Read #37 of 2022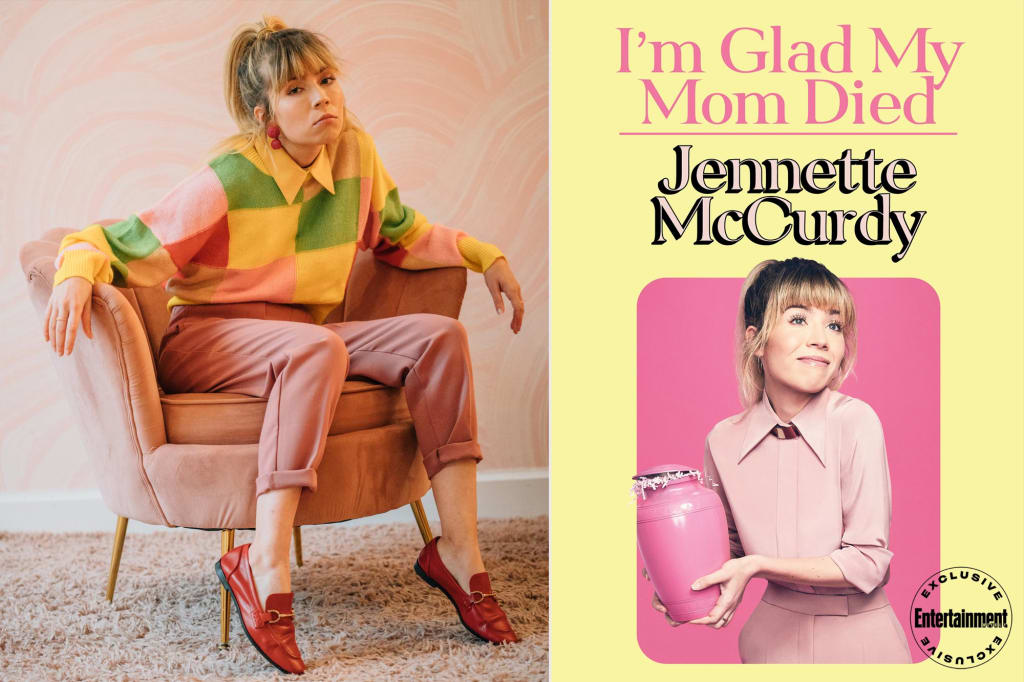 Put a group of 20 to 30-year-olds in a room and ask them if they remember iCarly. I bet most of them do. Carly, Sam, and Freddie's internet show hijinx were a mid2000s Nickelodeon classic.
I'm Glad My Mom Died challenges that. Sort of. It's Jennette McCurdy's memoir mainly about her relationship with her mother, hence the title.
But I'll bet most people are reading it because they remember her from iCarly.
Disclosure: I am an affiliate of Bookshop.org where your purchases support local bookstores. I will earn a commission if you click through and make a purchase.
I'm Glad My Mom Died, jarring title amplified, shows the complexities of the mother-daughter relationship along with how toxic it is for a child star, though the latter isn't anything new, to grow up with two demanding jobs: being a lead in a children's sitcom and being your mother's best friend.
This is not a tell-all about Jennette's time at Nickelodeon. Sure, she talks about it here and there, but no one in power is named explicitly and there is nothing explicitly detailed. The studio offering her $300,000 to stay quiet can let y'all assume what was going on, though.
If anything, this is a tell-all about growing up with an abusive, narcissistic mother who taught her daughter how to have an eating disorder. Jennette was living for her mother, listening to every word she said and being complicit to make her mother happy. And how, subsequently, she had to "reparent" herself and go through her adolescence again in her 20s to unlearn her previous unhealthy habits and learn who she is without anyone or anything dictating her life. Including the idolization of her mother.
Not to mention, how Jennette lost herself after her mother's passing and fell deeper into a hole, seemingly losing her reason for being.
I don't know what drew me to this memoir more: the in your face title or the fact that a child star I grew up with wrote it. I'm gonna say a little bit of both. Writing wise, I enjoyed it. It was told in short chapters – 91 in total – that are narratives of important, standout moments in Jennette's life. I have a hard time reading nonfiction, not because I'm not interested, but because the writing is dense and impersonal. I'm Glad My Mom Died is anything but. It's very personal. Very animated. You get a clear impression of who Jennette is and was.
Her mother is the antagonist. It's hard to root for her. But, as someone who has a semi-complicated relationship with her mother, I get it. To an extent. You don't want to believe anything bad about your mother when she's your best friend and doing everything she can for you. But Jennette's mother was bad. Not just toxic, but abusive. I'm not going to detail everything here – a quick Google search will tell you what you wanna know – but it was very "what the f**k?!" at some points. Her mother showered her until she was seventeen, taught her calorie restriction, and pushed her into acting, just to name a few things.
The calorie restriction made me uncomfortable. Her mother wanted her to appear childlike and not grow up. Gross. It also left Jennette with not only health issues, but various eating disorders throughout the years.
Despite me not enjoying the title, I enjoyed the read. It's important for child stars to have a voice outside of their roles and outside of their personas, and I think I'm Glad My Mom Died will open up doors for other child stars to gain their voice and speak up about what they went through. It isn't a secret that those children's networks – looking at you specifically, Nickelodeon – are known for speculation for what goes on behind the scenes, and I think it's important that those actors and victims know they have a voice.
But like I said earlier, Jennette isn't trying to expose her studio in her memoir.
She just wanted to open up and put her life on paper. It's an important story to tell, and because she was a child star, she does have more of a public voice (even though she stepped away from acting). Who knows, maybe a kid dealing with a mother like Jennette's will read her story and realize it isn't a normal upbringing.
Regardless if you're familiar with Jennette's work at all, I do think it is an important read if you're even thinking about it.
Reader insights
Be the first to share your insights about this piece.
Add your insights