How to Crowdfund a Short Film the Right Way
Keep your nerves in check while you cash those checks.
Are you a budding screenwriter working to transition your work to the screen? A creative producer looking to get into the financing side? A director trying to expand your producing capabilities? An actor eager to have your own control over a project, or at least something to brag to your parents/agent that you're working on? These days, it's almost an expectation that film creatives are quadruple-threats: director, producer writer, and actor. We worship at the alter of the Phoebe Waller-Bridges and Duplass Brothers of the indie world. We salivate over the webseries-turned-wonder-successes of Broad City and Insecure. We look at own unproduced screenplay, or sparse demo reel, or empty IMDB page and think...maybe I too could make own my work?
I'm here to tell you you CAN and frankly, you must. Yes, the economy is nowhere to be found and filmmaking is all but at a standstill, but A) we need stories now more than ever and B) what else are you doing right now that's more important than your dreams?
Now, most filmmakers' main, gigantic obstacle is getting the funds to make their work come true. Crowdfunding has become the Fairy Godmother to our sad, tattered Cinderellas, taking us from living in our parent's basement to the big, glitzy film festival ball.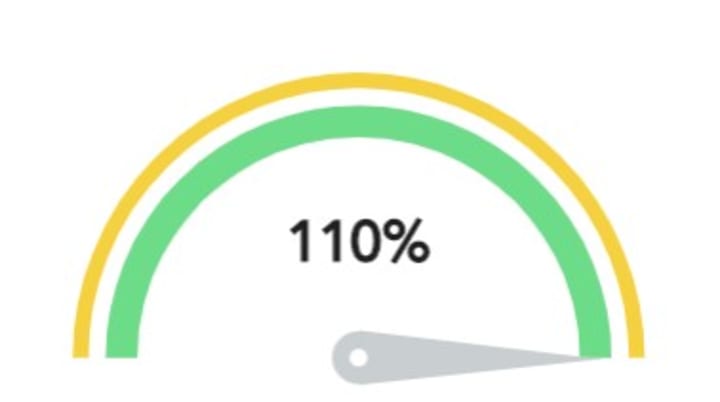 Here's How To Begin Your Crowdfunding Campaign:
1. Choose Your Platform
First, you're going to want to choose which platform to host your crowdfunding campaign on. The main three are Kickstarter, Indiegogo, and Seed and Spark. There's a ton of pros and cons for all three, but the main factors really come down to how much money you're confident you can raise, and how much you're willing to give to the hosting platform. Ultimately, I went with Seed and Spark. They take 2% off the top of what you raise, which is much better than Kickstarter's 5% or Indiegogo's 4-9%. Since you're trying to raise money rather than hand it to crowdfunding companies, this is pretty significant.
2. Choose your perks -- wisely.
With any campaign, you're going to need to offer little incentives for the different donation tiers you offer to entice people to donate. Typically donors understand they're not going to make a net profit off their donation, but you still want to offer something somewhat valuable to them. Unless you're Tarantino, no one will pay $500 for a zoom meeting with you. You'll want to develop small, possibly tangible things you can easily sent through regular mail that have a fun connection to your film.
Taking time to create attractive perks is absolutely worthwhile because you're not going to just be pitching to your friends and family. There ARE legitimate inventors that peruse campaigns randomly looking to give a couple thousands to a worthy film. Prepare your campaign as though you're going to pitch it to a room of strangers, not friends and family.
And since random people who don't know you will be discovering your campaign, personal connection in general goes a LONG way. I'll go into this more in the next section, but essentially if you can tap into something emotionally with your perk, people are more likely to claim them.
Take my campaign, for example. Our story takes place in the Appalachia region and has strong ties thematically to the Appalachian Trail. Therefore, we connected with a charity that plants trees in the Appalachia and incorporated their mission into to our perks. For every donation of $10 or higher, we'll plant a tree in your name in the very setting of the film. This is a real win-win. We producers can feel like we're doing some real good for the world by way of our film, donors can feel like their contribution will go a long way, (and they get a little virtual certificate thanking them) and the charity can hit their own goals while getting some free promotion.
3. Tell your story.
We're filmmakers. The point is to emotionally persuade your audience to wholeheartedly believe in your message. So do that when describing the big "WHY" of why a donor should give you their money. You'll want to tether your film to a particular topical social/political issue, or to a charity organization, or connect it to a personal aspect of your life. Donors thrive on meaning. You've heard the questions before: Why does this film need to be made and seen? Why now? Why are you the one to tell it? Don't stress too much on these questions-- making a film is a process, it itself evolves from conception to final cut so your reasoning definitely may change over time-- but don't shy away from discussing more emotional aspects. It doesn't need to all be "business."
Ultimately it's a very awkward, affecting thing to ask people for money. But when you set yourself up with a strong crowdfunding campaign, you can go through it feeling proud that you put yourself (and your story!) in the best position to get funded. When we launched our campaign, I was silently certain that one one beyond my mom would donate. To my amazement, angel investors, strangers, and old acquaintances came out of the woodwork offering their funds and words of support, eager to see this film completed (almost) as much are you are.
Here's the link to my film's Seed and Spark campaign which is about to close out with 110% of its goal met and about 45 trees planted.
Now it's your turn-- go make your thing!