How 'The Last Of Us' Can Seamlessly Blend Part II During Season One
Respecting the source material while updating the canon can be a simple process
A highly contentious sequel game can become a fan favorite if treated with care.
Three episodes into The Last Of Us, Both Neil Druckmann and Craig Mazin have wasted no time giving fans of the games what they've always wished for in a proper adaptation: the same attention-to-detail as given to the game environments, whimsical and unique dialogue that stains the screen with personality, and unlikable characters that, when attach to you, will stay with your psyche for years to come.
In The Last Of Us: Part II, we are introduced to a buff blonde called Abby who is revealed to be the daughter of the surgeon meant to dissect Ellie's brain. Throughout the game, we are treated to dueling revenge stories that intersect and weave with expert narrative precision. For half of the game, the player has spent as much time getting to know Abby's story, and even empathizing with her motive for avenging her father's murder.
While Abby's parts of the game are dominantly used to reverse engineer Ellie as an unlikable protagonist — something the player would never think likely, many fans take issue with the betrayal of Ellie's character, turning her into a sarcastic child obsessed with knock-knock jokes to a bloodthirsty, hardened assassin bereft of humor or empathy for even her closest of friends. Fans stray from Part II and this is where writers Neil Druckmann and Craig Mazin can pull the franchise back above water.
During the few precious flashbacks with Abby (before she developed cannon-like arms and the desire to hunt down Joel) and her father, Dr. Jerry Anderson, we see how she's been influenced by him to have a fascination with old coins as well as problem solving using her environment thanks to his encouragement. The Last Of Us television adaptation has been using flashbacks as a method of solidifying new and/or replaced lore, to make sure whomever is watching can follow along with ease and enjoyment.
From the trailers, we can assume that the first season of the television show will follow up to, at least, the Left Behind game DLC, where Ellie's old friend and crush Riley is introduced. Left Behind takes place right after Joel sustains a massive injury and his fate is teetering on the edge of life and death. If the show follows the same pacing, the first season might end with the game's first and only true boss, the cannibalistic David.
This would be a natural end-point of the show which could allow Neil and Craig to tie in one supporting flashback of Abby and her father — one ripped straight from the game. Introducing Abby relatively early would allow the public consciousness to stew with anticipation of her role, and those who are unfamiliar with her character arc will find the inevitable murder of her father by Joel to be a surprising, uncharacteristic trait of a man who, at such a point, has allowed himself to open himself up to love after the painful death of his daughter, Sarah.
The first half of season two could then focus on compiling all the flashbacks from Part II, including Ellie's birthday trip to the dinosaur museum and Tommy teaching her how to use a sniper rifle. Introducing Abby in season one could mean weaving a concurrent story involving missions with her friends and her plot to kill Joel, leading up to the introductory scene in the snowy mountains outside of Jackson.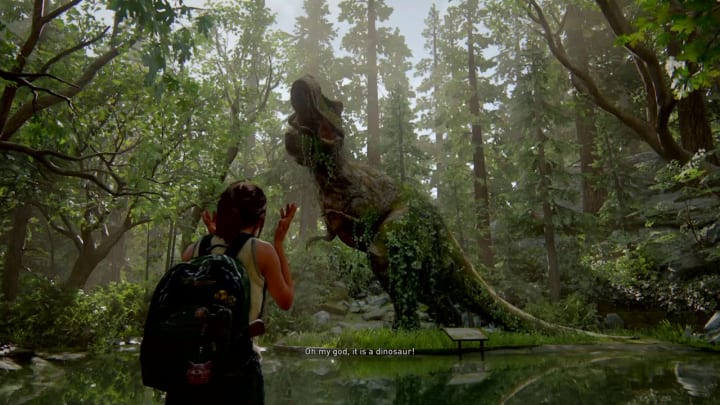 Treating Abby with the respect she deserves as a brilliantly crafted character paramount to Ellie's story could help affirm Neil Druckmann's impeccable story as what it is — a brutal depiction of the egregious pendulum that is humanity — even to the most diehard fans who have since forsaken Part II.
About the Creator
Psychic-medium who uses learned experiences as writing fodder!
Author of A RECONCILIATION WITH DEATH (https://www.amazon.com/dp/B08CT1DTT8) and GOOD NIGHT ROOM NINE (TBR).
Reader insights
Be the first to share your insights about this piece.
Add your insights