How a Brooklyn Artist Followed His Passion and Became a Success
Starting out in a heavy metal band, SonofaSaint became a digital artist...and a force to be reckoned with.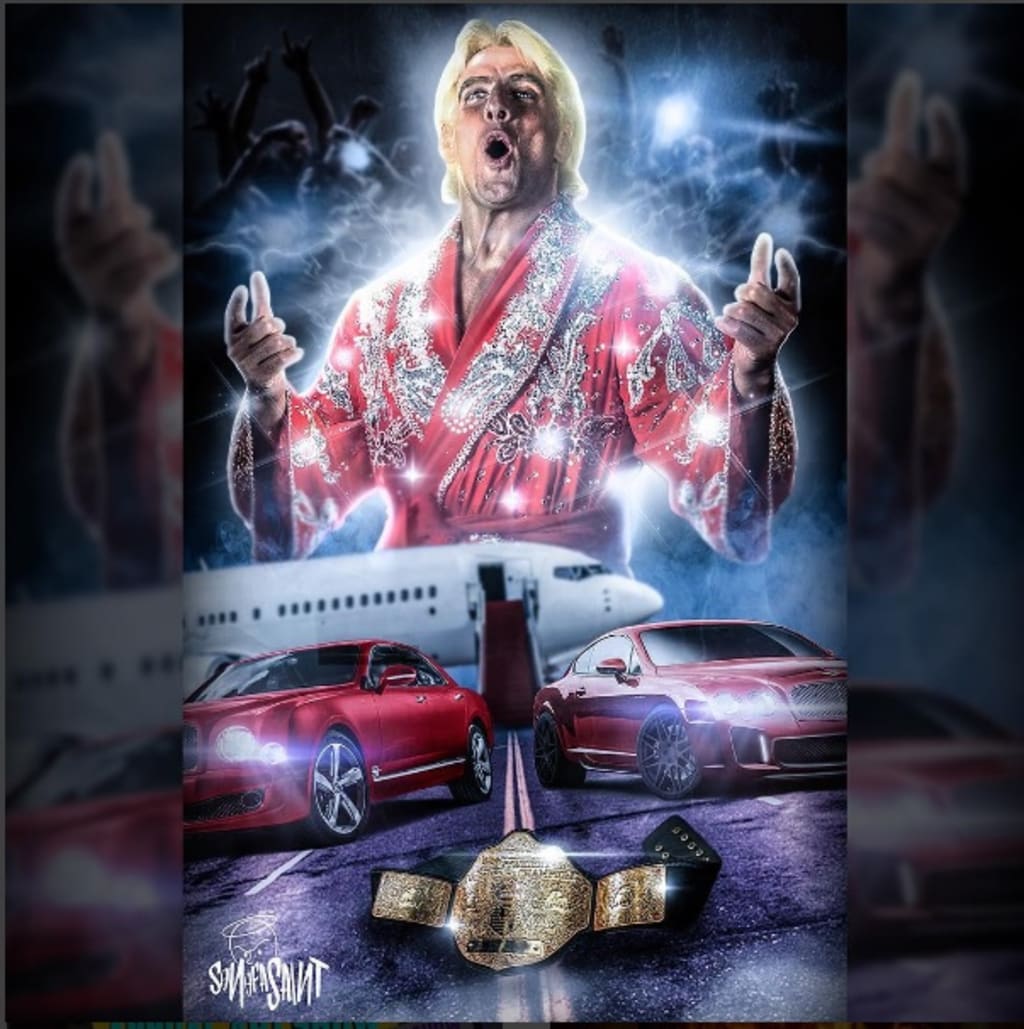 SonofaSaint's tribute 
SonofaSaint's art is distinctive, raw, and genuine—and that's in no small part thanks to the distinctive, raw, genuine creativity of Angel Manuel Lopez, the genius behind the canvas.
Cardi B as The Red Lantern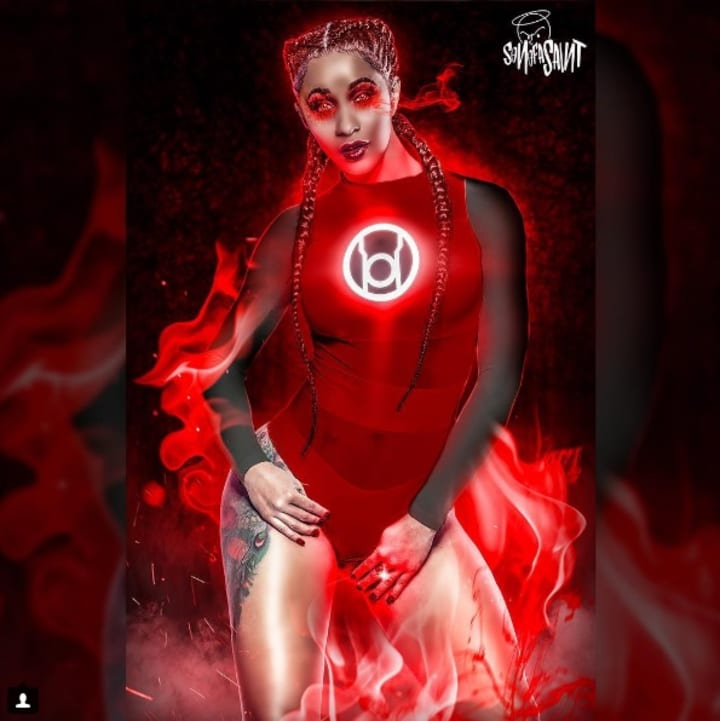 A native of Brooklyn, NY, Lopez got his start as the lead singer of Biting Saints, a hardcore metal band that, in its prime, fielded major offers for touring, album distribution, and airplay. When, however, the band split up—as bands are wont to do—Lopez channeled his energy into becoming a graphic design whiz-kid.
Though Lopez is, predominantly, self-taught, his passion for his work and his craft is self-evident.
And, as his who's who of clients, which range from the corporate to the creative, demonstrates, he's worth it.
Nick Bateman as Gambit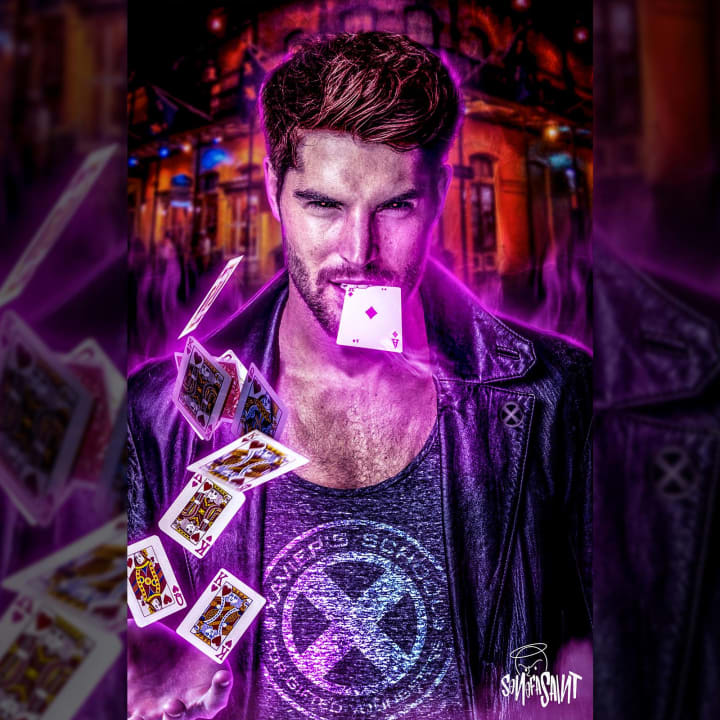 He's created logos for prominent politicians, restaurants, and record labels alike. He's created promotional material for boxing promoters and businessmen. He's designed apparel for Instagram celebrities and world-famous rock stars. He's even created custom portraits for New York City's most popular models.
But that's not all.
Model Lyssa Honey as Harley Quinn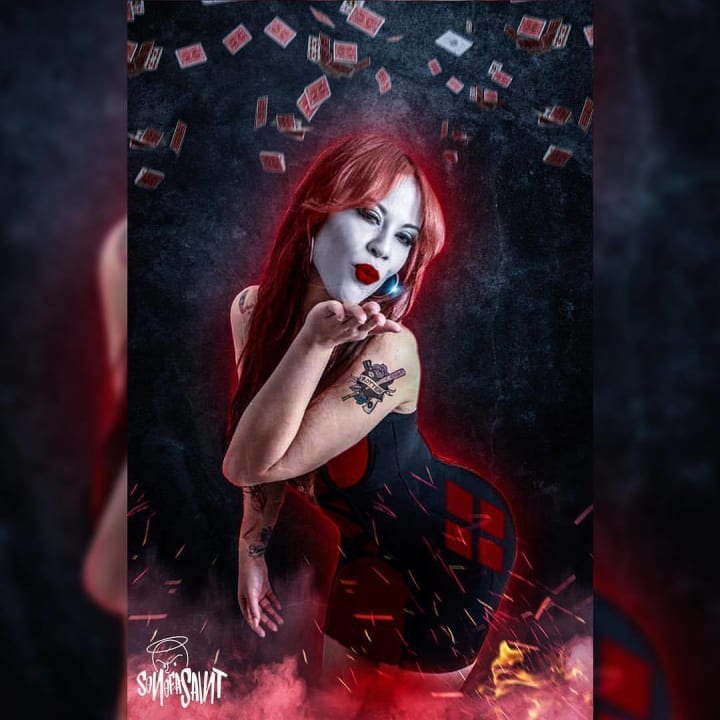 Under the SonofaSaint moniker, Lopez has become internationally known for his so-called "Superhero Mashups," where he imagines celebrities and "real people" alike as their favorite comic book star. Whether he's visualizing Nick Bateman as Gambit, Drake Bell as Nightwing/Robin the Boy Wonder, or Zoe Saldana as The Punisher, Lopez's visionary creations have earned him a devoted following and a level of celebrity of his own. His work has been featured, so far, in The New York Post, BuzzFeed, WrestleZone, and ESPN, and his Facebook Live demonstrations draw thousands of people at a time as he blesses them with the opportunity to watch him execute his vision in real-time.
Lopez enjoys exhibiting and selling his work to comics convention devotees, and can make his work available in print forms of all sizes upon request.
Jennifer Lopez as Catwoman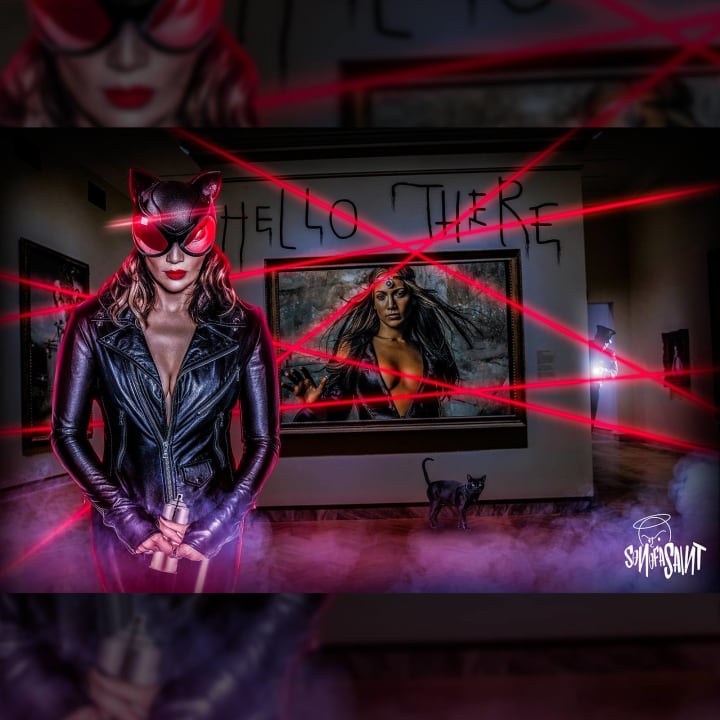 And though he's based in Brooklyn, NY, he's pleased to take commissions from people all over the world, is proud to offer his services at reasonable rates, and has a variety of excellent personal and professional references to boot.
Distinctive. Raw. Genuine.
SonofaSaint is not an artist—he's a revolutionary.