History of the Heisenberg Hat from 'Breaking Bad'
Walter White was hip enough to sport a pork pie hat and make it look gansta... but where'd the iconic Heisenberg hat come from, and where did it end up?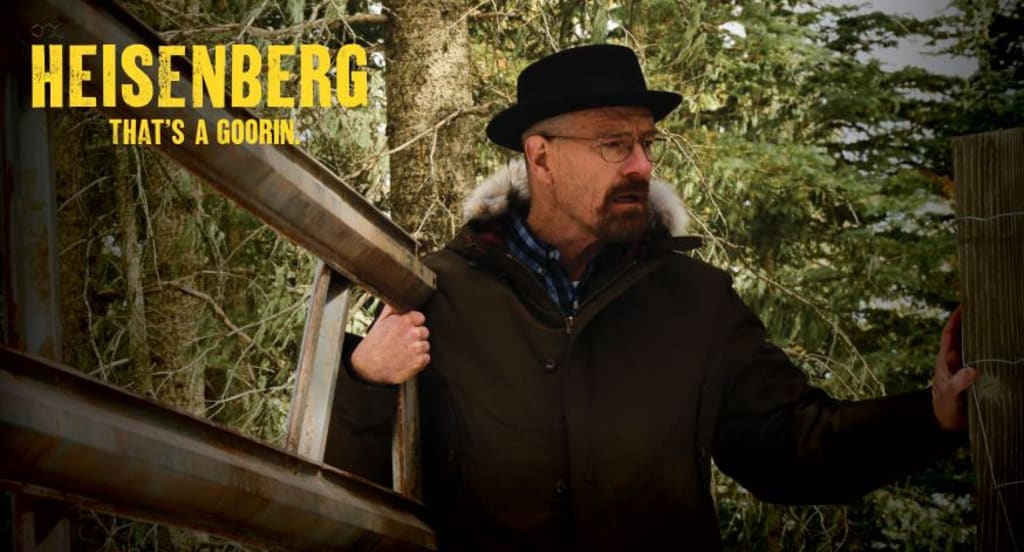 DANGER! This post isn't for casual Breaking Bad fans... Enter only if you have a deep yearning—a yearning, I say!—to learn Black Belt Nerd-level minutia about the history of the Heisenberg pork pie.
Okay, you didn't flee the scene yet? Good. Then you're a die-hard Breaking Bad fan, which means you likely know the story by now, but just in case you don't... the whole reason that Walter White began to wear a hat in the series was purely practical—actor Bryan Cranston, shaved bald because of his character's cancer treatment, was going to get his bare noggin burned lobster-red out there under that Albuquerque sun whilst shooting outdoor scenes.
So the costumer designer handed him a hat. And it became instantly symbolic of Walt's alter ego...you know his name.
Heisenberg Pork Pie Hat Specs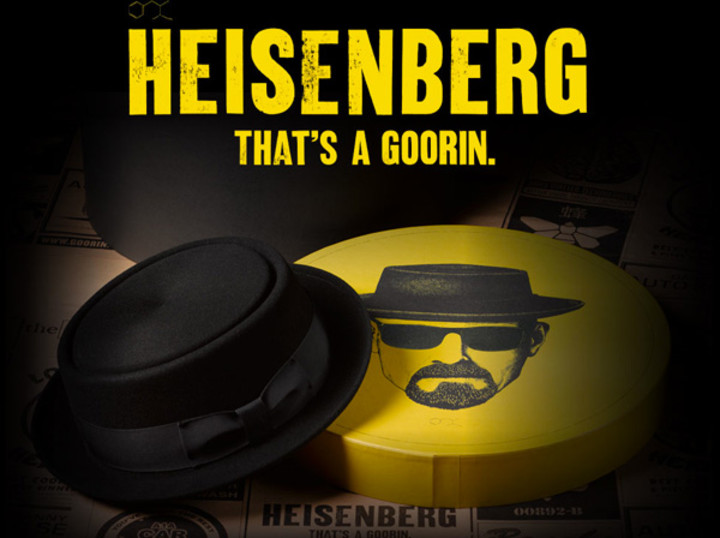 100% Texas Rambouillet sheep wool felt
1 7/8" brim
3 3/4" side wall
Hand-tacked grosgrain ribbon
"The Heisenberg" and "Goorin Bros." printed in yellow, inner sweatband
Goorin Bros. Heisenberg Hat, the official Breaking Bad American Made Porkpie... Out of Stock, Forever!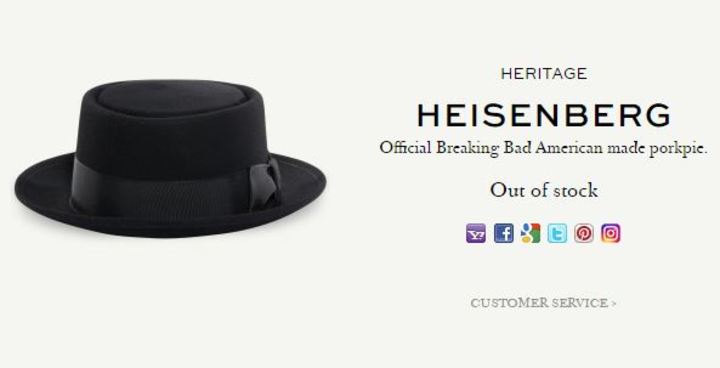 The Goorin Bros. website still teasingly lists the hat as "Out of Stock," a condition which will likely never ever change.
First Appearance of the Heisenberg Hat on 'Breaking Bad'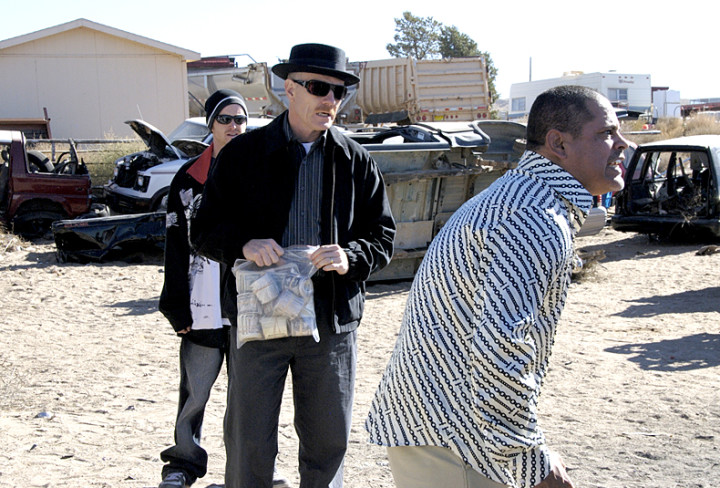 Season 1 Episode 7"A No-Rough-Stuff-Type Deal."
It's not only the first appearance of the hat, but also of the infamous "blue meth..." Which technically isn't possible, but it made a nice touch for the show. And it even inspired some real world dealers to add pigment to their own product, nicknamed "Smurf dope!"
Goorin Bros. Advertisement Poster for the Heisenberg Hat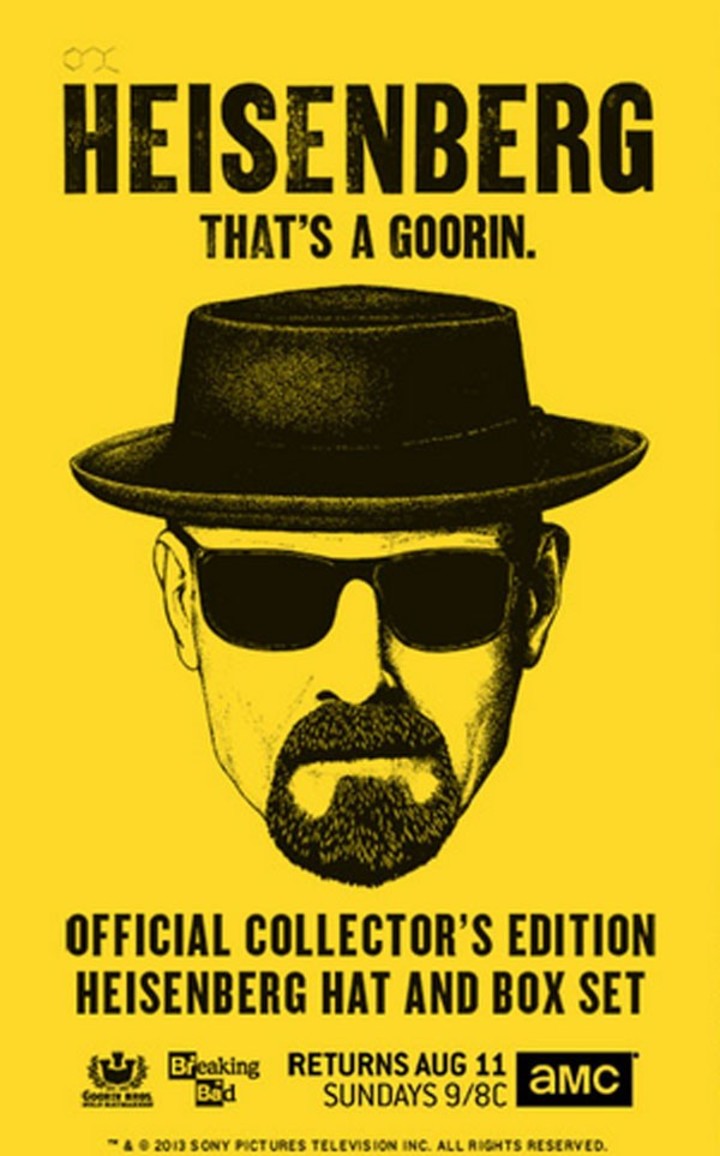 "The Heisenberg" hat (the name is a reference to White's alter ego) was first released in July to commemorate the show's final season in a limited production of 1,895 pieces packaged in special yellow hat boxes bearing Walter White's visage.
In 2013, Goorin Bros. did a brief holiday reissue of the hat, but according to one store employee I spoke with from the main San Francisco story, they are no longer able to produce the hats.
Hopefully this will one day change; until then, fans at at the tender mercies of eBay hawkers, who are charging twice the original $149 price (or more!).
The Heisenberg Hat's Connection to 'The French Connection'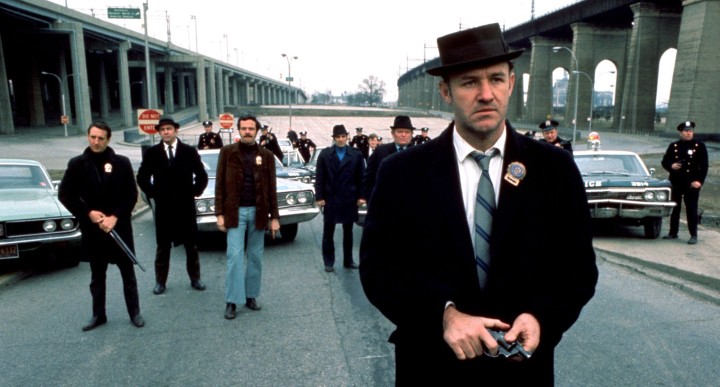 In the film The French Connection, narcotics Detective Popeye Doyle (Gene Hackman) wore an identical hat as Walter White did. Breaking Bad Season 4 episode 4 even offers a little Easter egg, when Hank mentions the film to Walter... who notes that, in the film, Detective Doyle never caught Charnier, the drug dealer kingpin he was chasing!
(Charnier, like White, was producing "the purest" narcotics the police had ever seen... only in Charnier's case, it was heroin, not meth).
Heisenberg's hat is on display in the Smithsonian National Museum of American History.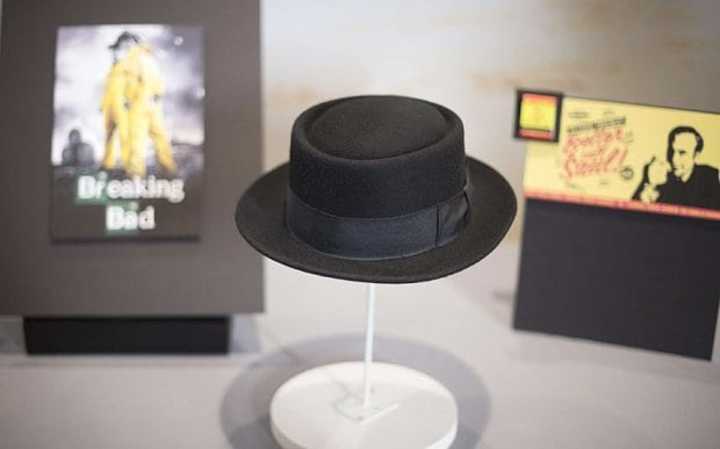 The infamous yet slightly silly-looking Goorin Bros. Heisenberg pork pie became such a cultural icon that the Smithsonian National Museum of American History now houses it as an artifact. The museum also received the yellow Hazmat suits and gas masks of White and Pinkman.
And Bryan Cranston pissed off the museum curators...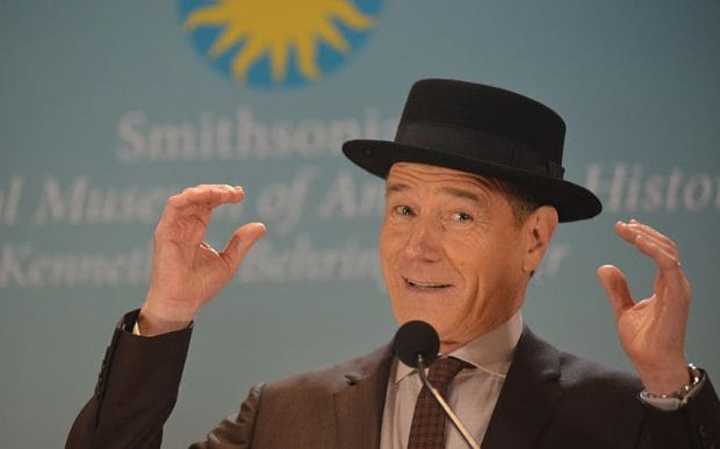 During the formal induction ceremony, Bryan Cranston donned the black hat one more time... pissing off the museum curators in the process! Well, what do you expect from Heisenberg, a guy with zero impulse control?
Further Reading: 35 Habit-Forming Facts for 'Breaking Bad' Addicts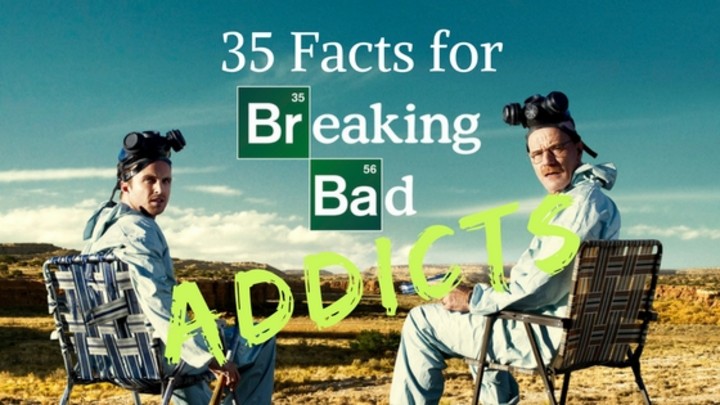 From behind-the-scenes to Heisenberg hats, we've cooked up enough trivia to satisfy the die-hardest fanboys!
Further Reading: A Visit to Walter's Coffee in Istanbul, the World's First Breaking Bad-themed Cafe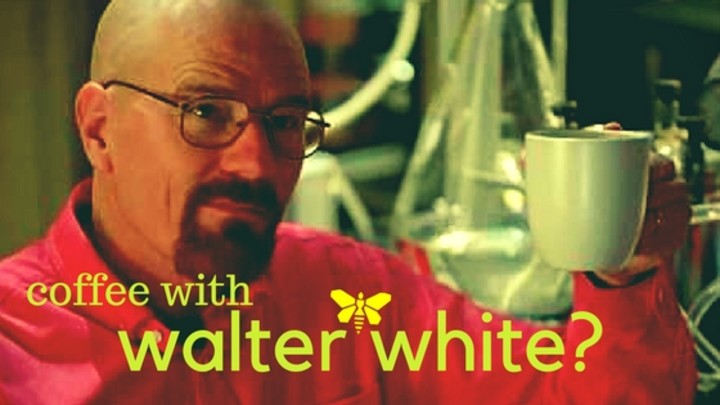 Did you know there's a Breaking Bad-themed cafe now? It all started in Istanbul, of all places...
And Now, the Pork Pie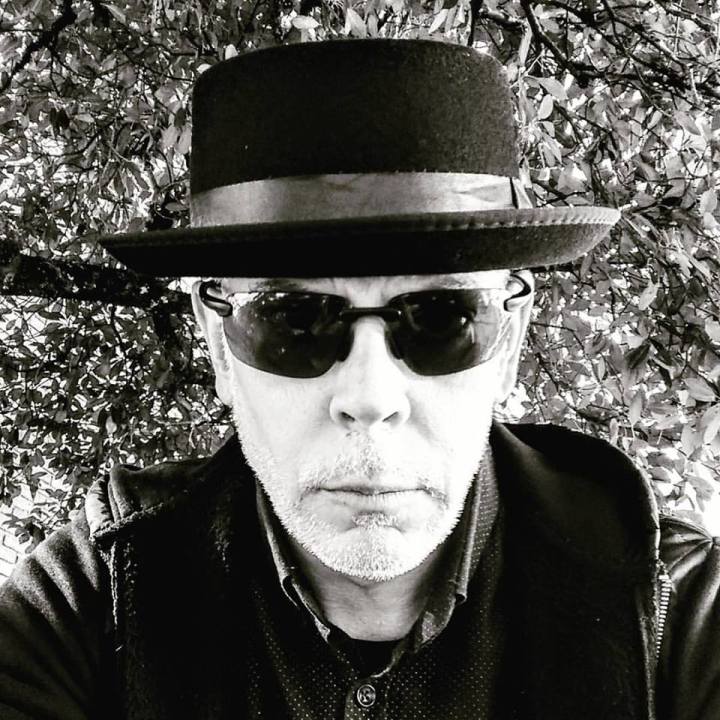 What can I say? I ain't no Heisenberg... but a man can dream, can't he?
A man can dream...