Have You Run Out of Shows? Then Let's Talk.
3 shows that'll get you back bingeing.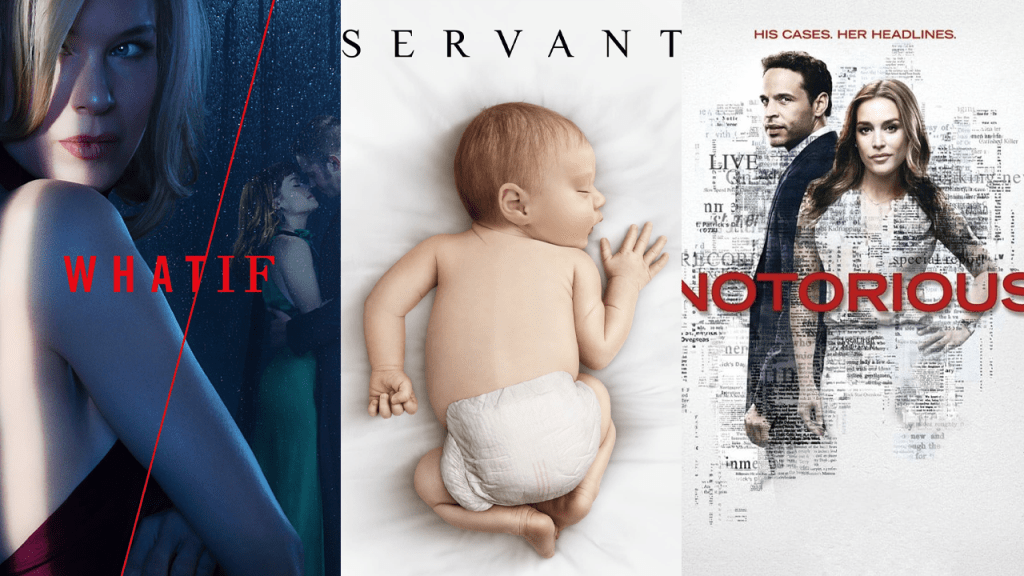 3 shows that'll get you back bingeing.
I know how you feel. You went into watching that finale with the bittersweet feeling: you couldn't wait to watch the finale / you didn't want the show to end.
But then it ended and now you're sat in front of your black screen still recovering from that ending. Wow! What an epic show that was.
And then your brain asks you: What are you gonna watch now?
If you find yourself stuck in this place right now, then lean into your device screen because I'm about to put you on to three TV shows you've either never heard about before, or have definitely never seen.
No. This isn't one of those shows your friends recommended to you knowing fully well you hate those kinds of shows. No. This isn't one of those shows that has a gazillion seasons so much so you feel exhausted just looking at how much ground you have to cover (I see you Grey's Anatomy and Supernatural).
These are shows from THIS decade - 2 from 2019 and 1 from 2016.
They are current. They are fun. And I've made sure to supply you with three different choices that will cater to you regardless of streaming service. I've picked one show from Netflix. One show from Hulu, and one show from Apple TV+
Are you ready to find your next binge? Then let's dive in!
1. WHAT/IF (Netflix)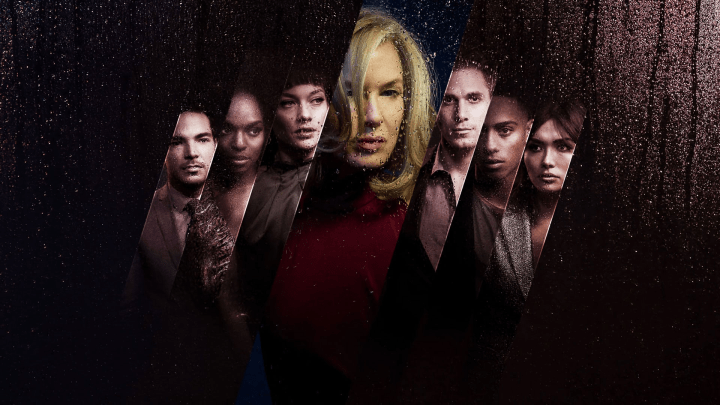 It's everything you want right now - melodramatic beautiful people walking around doing melodramatic things. It's the perfect show to watch when you're coming down from the high of your favorite TV show and need something to tide you over for like one to two days.
The blurb of the show reads:
Desperate to secure funding for her med tech startup, an idealistic scientist and her husband strike an outrageous deal with a mysterious investor.
It's not that outrageous a deal: Renée Zellwegger's character asks the scientist to release her husband to her for one night of anything she, Renée, wants. Plot twist: it's not what you think! 😉
The show is a mystery, thriller, sorta neo-noir dark sexy show that's so beautiful to watch. So beautiful that when the plot holes start appearing and you're wondering what the hell these characters are doing and why you're even watching this show, a beautiful character or lavish scenery will flash before your eyes and hypnotize you back into this world of beautiful people doing stupid things and hiding silly secrets.
Oh boy, what a fun show it is to watch. Like, yes it's trash, but it's GOOD trash! It's by the makers of Revenge so you can expect that same level of intensity and I-need-to-know cliffhangers all through the 10-episode season.
Critics said of the show:
When Zellweger's not on screen, What/If is a mostly empty, broad strokes neo-noir soap, frothy and forgettable. When she appears, it's still all of those things-- but dear lord, please pass the popcorn. - Allison Shoemaker , RogerEbert.com
...if you find yourself in need of some mindless escapism, embrace your inner garbage raccoon and dive into What/If - Joe Lipsett , Queer.Horror.Movies.
A deliriously delicious performance from Renée Zellweger can't save What/If from its own mediocrity, but boy is she fun to watch.
It's trash but sexy. Huh? but Ahhh! Confusing but hypnotizing.
And if my words aren't making any sense to you or you need to see exactly what I mean in visual format, then look no further than the first teaser of this beautiful mess.
It's so sexy and mysterious isn't it? Oh, you want more, you're not yet convinced you should be watching? Well, here's the official final trailer for you.
2. Servant (Apple TV +)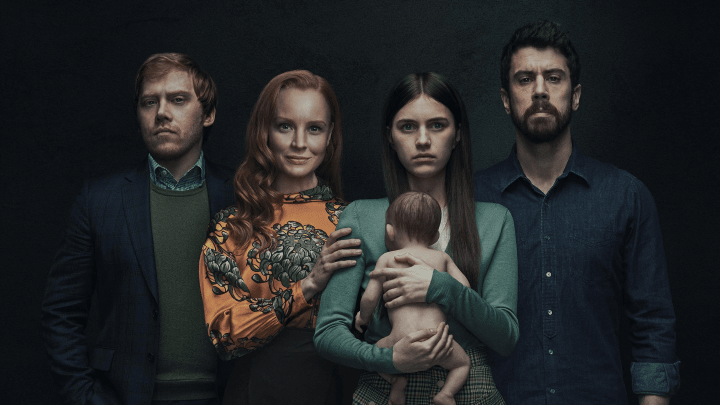 Ho - Ly - Hell!
That's what you're gonna say when this show finally winds down its first season. Don't worry, it's already been greenlit for Season 2. It was greenlit even before Season 1 aired and that should tell you A LOT about the journey that Servant is about to take you on.
If you're a fan of a show like The Handmaid's Tale that's very specific about the look, pacing and feeling of the show, then boy are you gonna love Servant.
The blurb of the show reads:
After losing their baby, Sean and Dorothy Turner invest in a Reborn doll to help with their mourning; when Dorothy hires a religious nanny to look after the doll, things turn bizarre.
The doll comes to life! This isn't a spoiler, it's revealed like right at the end of episode 1 and even in the trailer.
Now you're thinking, oh Jide what in the hell is this? Child's Play - The Series?
No. This isn't a horror. This isn't a "the child comes to life and begins haunting the family" story. No. This is asking: why has this doll come to life? Is this doll really alive? If I can see that it's alive and you can see that it's alive and others can see that it's alive, then is this plastic doll really a real life baby? Or is it someone else's baby that's been snuck into the house? If then, whose baby is it and who snuck it in?
This show will have you guessing and questioning and stuck. to. the. edge. of. your. seat!
And then it will end, and you will look at your screen and you will say Holy Hell, when is Season 2 coming out because I NEED answers.
Don't believe me? Take the words of the critics then.
It's eerie and unsettling in ways that television often tries to be but rarely accomplishes. - Brian Tallerico , RogerEbert.com
AppleTV+'s best-kept secret is a disturbing study in grief, guilt, and denial. - Andrew Wyatt , The Lens
Servant is just meant to be savored, like an expertly crafted menu. - Jac Kern , Cincinnati CityBeat
Want a visual? Wanna see what myself and the critics are raving about? Well then, check out the official trailer.
3. Notorious (Hulu)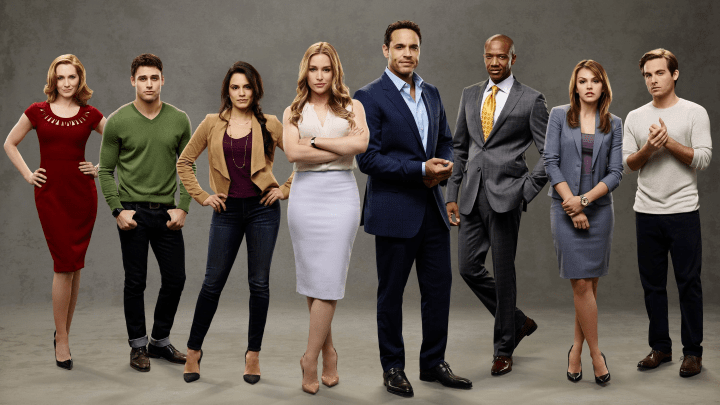 Let me ask you a question, I'll give you some time to think about the answer.
When last did you watch a show that had two equally powerful main characters of the opposite gender who were heterosexual and FRIENDS.
Not "I can't ever date him because he's a player" while still having underlying feelings kind of friend. Not going out of my way to sink my entire career so I can end up with this guy kinda friend. I'm talking 2 heavyweights in their respective careers, completely with no romantic feelings towards one another, coming together and shaking up the world of television and the law together.
That to me is the biggest part of why I LOVED ABC's TV show, now streaming on Hulu, Notorious. The show only ran for one season and before you run away, yes, the finale doubled as a series finale. There were no loose ends left, you won't have to carry the burden of a whole cliffhanger on your chest for the rest of your life.
The blurb of Notorious reads:
An influential attorney and a brilliant television producer join hands as they plan to manipulate the media and ultimately mould public opinion according to their own needs and benefits.
That sounds so technical but at the heart of the show, it's: she's a television producer, he's an influential attorney, and so sometimes,she helps his cases through her television reach and influence, and sometimes he feeds her juicy stories from behind some very closed high profile doors.
Of course, the morality of what they're doing starts coming into question. And sometimes, one person doesn't hold up their end of the deal, or something goes wrong. And in addition to that, there is a murder that has occurred and we're trying to piece together what went on there. It's a very interesting, very twisty, very FUN show. And it's only 10 episodes. The perfect cure for that TV slump you're in right now.
Here's what the critics have to say Notorious:
Notorious is fast-paced with lots of twists, plus there's a ripped-from-the-headlines appeal. - Brooke Cain , News & Observer
The devil, as well as my interest in this show, is in the details.- Andy Swift , TV Line
For some visuals, here is the trailer.
Alright, you've seen all 3 of my choices. Let me and the people know. Which show are you going to check out first right after you're done with this article?