Goosebumps, Adrenaline Rush and Tears: Top 10 List of Great Filipino Films You Should Definitely Watch in Your Next Movies Night!
One thing that I really miss about being in the Philippines is watching telenovelas.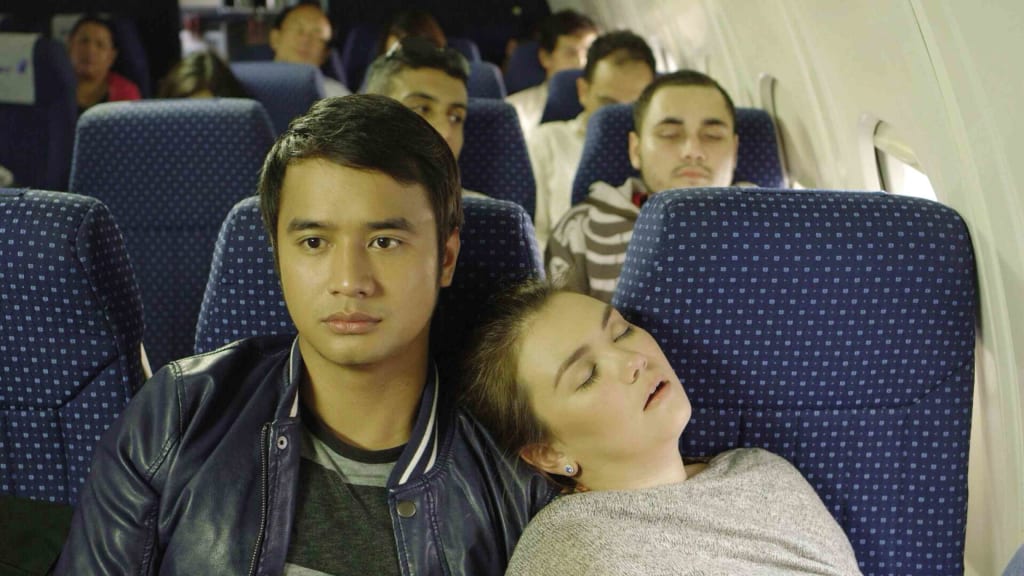 One thing that I really miss about being in the Philippines is watching telenovelas, because we have so many good ones! Not to mention the ridiculously cheesy romantic comedies with dramas. Moreover, we also have a whole range of diversity in our film industry. In general, movies can have a magical impact to the audience regardless of the age, gender, and perception. In the Philippine Box Office, a potential hit are the ones that consist of a stellar cast, directed by the industries' finest,with moral lessons or unforgettable love teams. That's the conventional pattern and it applies to all genres.
Below are some of the Filipino cult classics or the one that have made it to the list of "hugot" movies that we watch and quote during chit-chat conversations and sometimes even in heart-to-heart talks.(Much like the rest of the world does with Mean Girls). These are the movies that whenever they're aired, the audiences are still bound to watch them from start to finish all over again.
10. Mano Po (2002)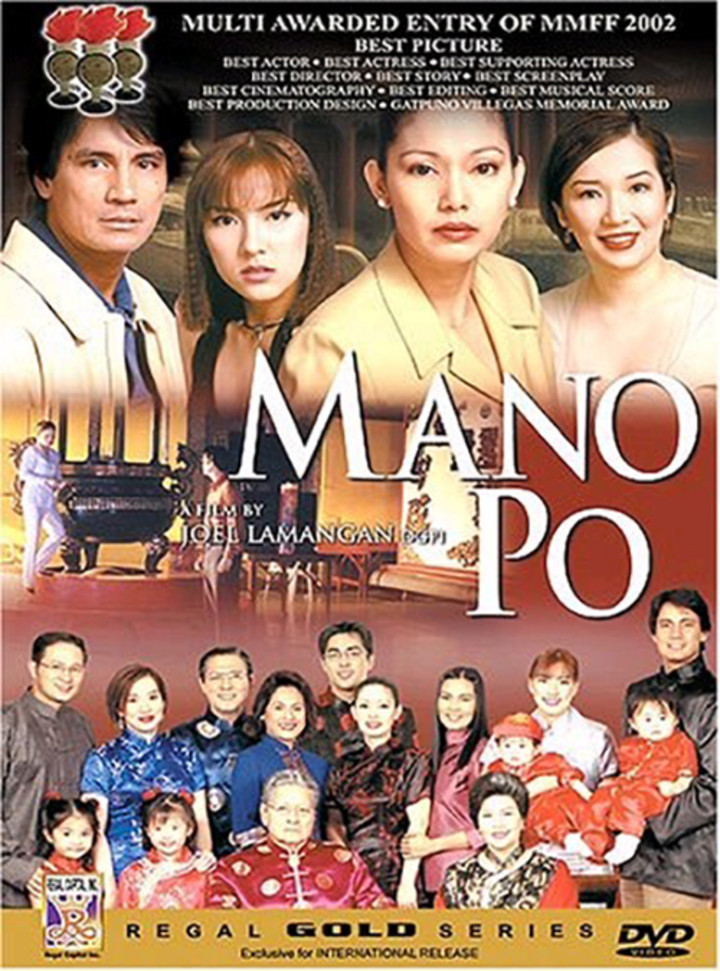 The Mano Po (吻手) anthology, produced by Regal Entertainment, is one of the most successful film series produced in the history of Philippine cinema, second only Shake, Rattle & Roll (Filipino film series) (which has a total of 12 film adaptations with three episodes). The series has now six productions and also includes Ako Legal Wife and Bahay Kubo (A Pinoy Mano Po). All episodes are directed by Joel Lamangan, with the exception of Mano Po 2 (2003) which was helmed by Erik Matti. The six series focuses on the ways and traditions of the Chinese-Filipino community.Another tradition for the cast and crew of the Mano Po series is the visit of several cities in China, including Great Wall of China, Forbidden City in Beijing, and Shanghai; and also in Bangkok, Thailand (for Mano Po III: My Love).
Mano Po is an anthology of dramatic films that are just impossible to resist when they air on TV; it's a staple, and it's important. Also, these talk a lot about important family values and why we should always put them first.
I apologize for the trailer if you don't understand the language. Anyway, this is a really beautiful drama film and is well-received too. It's not just your conventional love story and it also talks about unconventional topics even in Philippine culture. It stars Ms. Vilma Santos-Recto (the Philippines' Star For All Seasons) as Shirley Templo along with her real-life son Luis Manzano (Mark Salvacion), John Lloyd Cruz (Noel).One of the memorable lines in the film was said by Noel: "Anak mo lang siya! Hindi mo siya pag-aari!" which translates to: "He's just your son! Not your property!" during a heated argument with Shirley.
Tomboyish Ilocano girl Thelma (Maja Salvador) discovers she's got a gift for speed. But while her talent creates new opportunities, it also presents new challenges for her and her family.
This film is also inspired by true stories and is definitely a gem to watch if you're up for something that is a family-drama that is also inspirational.
The trailer teases the poignant things in the movie. This kind of event seem too surreal to wrap your head around, but it's true. Anywhere, politics is a dirty, dirty game and if you aren't strong-willed or on constant vigilance, you're dead.
This one, at the time of its release was the most expensive film in Philippine cinema with an estimated budget of 80 Million Pesos. It's also a biographical film of our National Hero. If you'd like to know more about Philippine History, the Spanish Colonial Rule, the revolutions, I suggest to watch this movie to increase your historical knowledge.
This movie is one of the most heartfelt dramas of all time. And that one was just the confrontation scene. It will bring you in an emotional rollercoaster. It's a sad reality for most families that aren't well-off.
And add a serious dose of teenage angst and mommy issues, you know that spells trouble, and a bucket full of tears.
I wish I could find a trailer for this with English subtitles! Ang Bata, Bata… Pa'no Ka Ginawa? (also known as Lea's Story)[ is a novel written in Tagalog by the Filipino female writer, Lualhati Bautista. Bautista uses "Taglish" – a mixture of Tagalog and English, instead of pure Tagalog – as a stylistic device for her works.[5 The novel is about the role of a woman, like its author, with Filipino society wherein the males were, in the past, assuming more dominant roles in society.The translation of the title is literally, "Child, Child… How were you made?" although figuratively it actually surpasses its allusion – or reference – to the process of reproduction through the revelation of its true, symbolic question-message: "Child, Child… How were you molded to become a mature, grown-up person?"
This movie is among the absolute best of Filipino films and one of the films that elders will fondly remember. It's also one of Jiro Manio's finest performances as a child actor before his depression.
I still find this awesome and that's why it's my 2nd on the list. However, I haven't heard a lot of people referencing their lines from the movie.
As the trailer said, "the ultimate hugot" movie of 2015. And I know a loooot of people quoting this to me already. Yes it's a little cliché, but hey, the next time you watch a romcom, why not try a Filipino one for a change? They're definitely cheesy but in a good way!
Honorable Mentions:

Walang Himala!
A film about the humble beginnings of the People's Champ. A must-watch, I assure you.
Depends on your range of terror, but this one definitely gave me goosebumps.
They've become relationship goals!
Popoy (John Lloyd Cruz) and Basha (Bea Alonzo) is the couple a list of Filipinos will always remember and will always use as references. Remember that when you come to visit. *winks*
This concludes the list! I know I missed some really good ones too, but I may have not seen them yet so it won't take forever until I make a new list for Movies Night suggestions. Besides, WALANG FOREVER!