'General Hospital' Will Be Filled with Deception as the Holiday Draws Nigh
Surprises await some of your favorite Port Charles characters as secrets are revealed.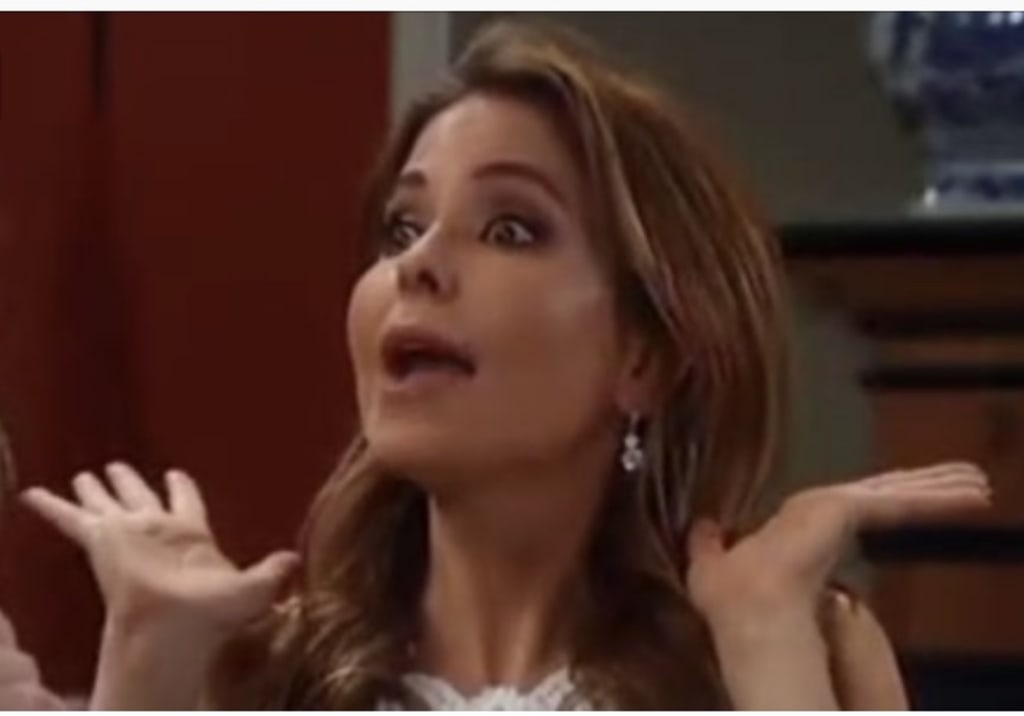 There will be a lot of deception in Port Charles as the holiday nears. This past week, Nina found the Cassadine ring under Ava's bed at Shady Brook and figured out Nikolas is alive. She asked Ms. Jerome to form an unholy alliance with her so they can take down Nick and Valentine. Once the meds are out of Ava's system, she will be shocked that the man she has been carrying a torch for is responsible for her breakdown. Once she teams up with Nina, the Cassadine men will not know what hit them.
Peter is hiding his true self from Maxie and Anna, but both are becoming suspicious. Mr. August is proving that he is his father's son after all, but Robert knew all along. DA Scorpio has been trying to warn Anna that something is off with her son, but she will not listen. Ms. Devine believes her former spouse is still carrying a torch for her and missing the signals that Peter is as deadly as Faison. Robert continues to refer to the young man as Henrik and has no idea how right he really is.
On Friday, Peter made a phone call ordering a hit on both Andre and Franco. He said in a very matter-of-fact manner that he did not care if both men had to die. Hopefully neither will be harmed as spoiler alerts indicate that Laura will somehow stop Peter's devious plan, but no details have emerged yet. Anna and Maxie will be stunned when they realize the man they love is a killer. At some point it will probably be revealed that Peter is responsible for Drew Cane's demise.
Over at the Q mansion, Brooke Lynn is back and keeping secrets from the Quartermaines. On Friday, Ned told Olivia that he spoke with his daughter's mother Lois, so perhaps the facts will soon emerge. Traci Quartermaine is supposed to return to Port Charles by the end of the year and she and her granddaughter will be double trouble for Monica and Olivia.
It looks like the General Hospital writers are trying to breathe life back into the Quartermaine mansion. When Traci left town, she and Monica admitted they loved each other and Ned decided to take the family surname. Everything was warm and fuzzy, but now it seems the groundwork is being laid for problems. Both Ned and Monica said several times that Brooke Lynn is just like her grandma and then mention Traci's bad behavior. Ned's daughter also covered for Monica by lying to Olivia that she is the one who gave the Thanksgiving meal to the hospital staff.
Julian is full of remorse because he is responsible for the car crash that put his son in a coma. He is also being deceitful about the knowledge that Wiley is really Jonah. On Thursday, Sonny welcomed Julian into his home and allowed him to see the little boy. He has no idea that Julian is sitting on such a big secret about his family. Brad, Nelle, and Obrecht also know the truth and Brad came clean to Lucas just before the accident. If Lucas wakes from his coma he may not recall the conversation at least not for a while.
Hayden exited Port Charles without letting Finn know all the details of why she left Violet behind. Nina realizes Valentin was the mastermind behind Sasha being her fake daughter but she is pretending to go along with his story, for now. The current Cassadine heir believes he will finally obtain his happily ever after and has no idea he is being played. Nikolas is leaving his family members in the dark for now regarding his being alive, which is so unfair to Laura and Spencer. Carly is hiding the truth from Sonny that her uncle Luke's stepson is living with Jax. Stayed tuned to General Hospital to find out which secrets are revealed that will rock Port Charles for the holidays.