'Gavin & Stacey' Fans Label Deadline As "Sexist" After Forgetting About Ruth Jones
The sitcom is written by BOTH Ruth Jones and James Corden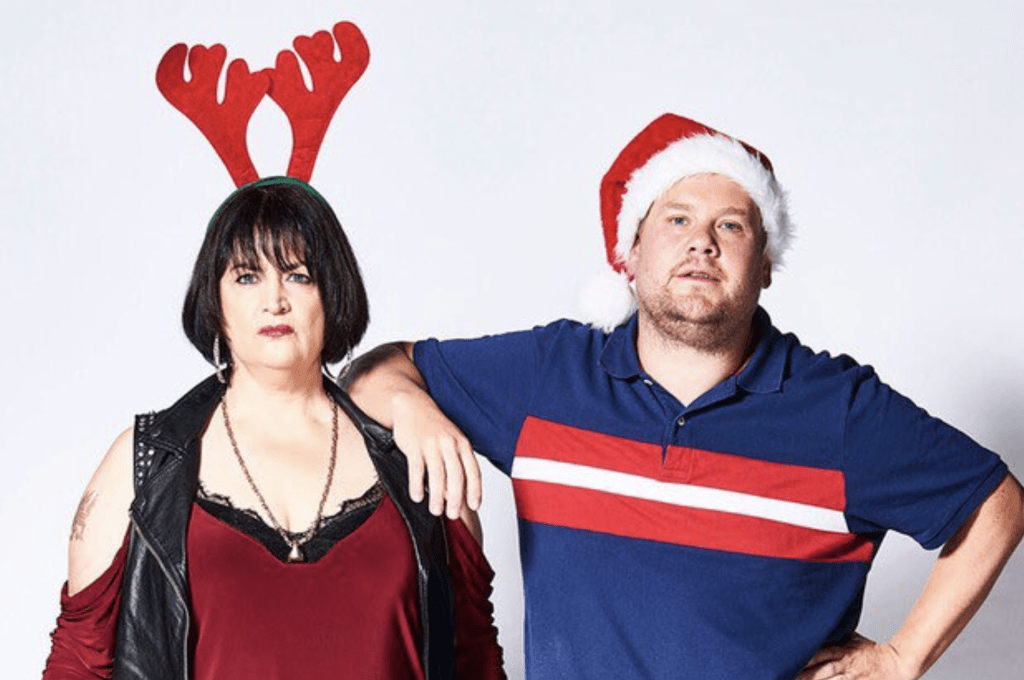 First broadcast in 2007, James Corden and Ruth Jones introduced the nation to a brand-new sitcom - Gavin and Stacey. Starring Mathew Horne, Joanna Page, James Corden, Ruth Jones and many more big names, the sitcom ran for three series before ending on an open book for future episodes.
Earlier this year, Corden and Jones announced that the BBC hit sitcom will return for a Christmas Special with all the main cast making a comeback. The special reunited everyone with Gavin & Stacey and their three kids living next door to Stacey's mum following the passing of Doris. In a joyful episode, the special proved that even after a nearly ten-year break, the sitcom has not changed one bit and fans loved it.
The (for now) one-off episode took the Christmas Day crown with just under half the nation tuning in and admiring the festive episode. With 11.5 million viewers, Gavin and Stacey beat the likes of EastEnders, Finding Dory, Coronation Street, and even the Queen to take that top spot in ratings.
Deadline – a popular media platform – announced this news in an article, but now fans are slamming the site for being "sexist" after forgetting about Ruth Jones in their headline.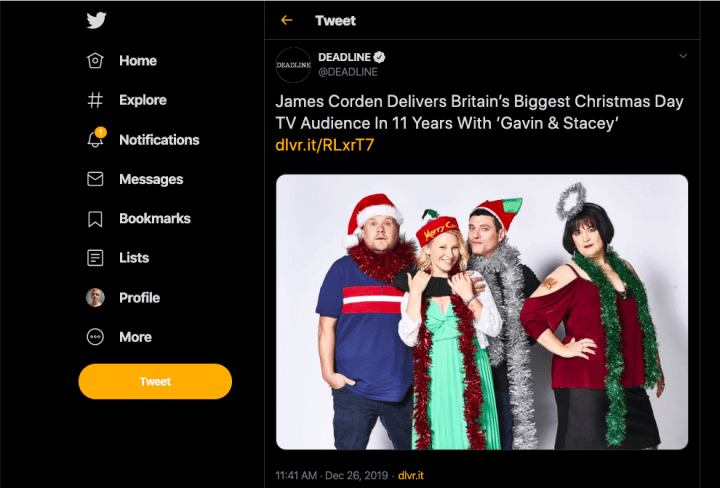 In the now edited headline, Deadline first shared the news by saying "James Corden Delivers Britain's Biggest Christmas Day TV Audience in 11 Years with 'Gavin & Stacey'". Upon seeing the headline, fans blasted the headline as being sexist for forgetting Ruth Jones, who co-writes the sitcom. One Twitter user said:
"@DEADLINE your source of sexist reporting. Ruth Jones as co-author. Is it that hard?"
"I believe Ruth Jones is credited as co-creator and co-writer for every single Gavin and Stacey episode. It's also an ensemble cast. Just because James Corden is better known stateside, it does not mean you can ignore the others involved."
This Twitter user was quick to defend her comment after being hit by trolls for being "outraged" over a headline" In a response, someone said "Are you really outraged at this? Ruth is not known stateside but Corden is." Coming back, she said she wasn't outraged, but it "does highlight how reporting glosses over a lot of hard work put in by the cast and crew, which I think is wrong, to focus on one name". Ruth Jones' name makes an appearance in the second paragraph (not even worthy of a first paragraph mention?) when praising the sitcom.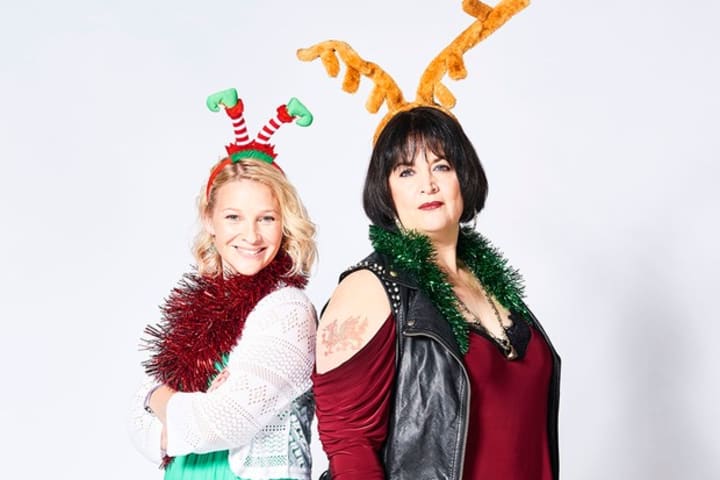 The Christmas special met fans expectations and even went above that, ending on a huge cliffhanger – a marriage proposal from Nessa to Smithy. Despite, Smithy having a new girlfriend, Sonia, viewers were left shocked when Nessa got down on one knee in front of Smithy. Before fans got an answer, the credits jumped into action, leaving the show on another open end.
There has been no official word for Series 4 as of yet, but one star wants fans to keep up the huge support for the show to tempt a fourth series. Even though it's difficult for Corden and Jones to sit down and write together, purely because Corden lives overseas, but it is a possibility.
Larry Lamb, who plays Michael Shipman said, "just keep up the pressure!!" when trying to convince Corden and Jones to pen a fourth series. Hardcore Gavin and Stacey fans have also set up a petition to get a fourth series on our screens very soon. With the series left on an open end, should fans expect a new series or another Christmas special in 2020? We can only hope, but for now we sadly have to wait and see.