Funniest Anime
To Watch When You Are Blue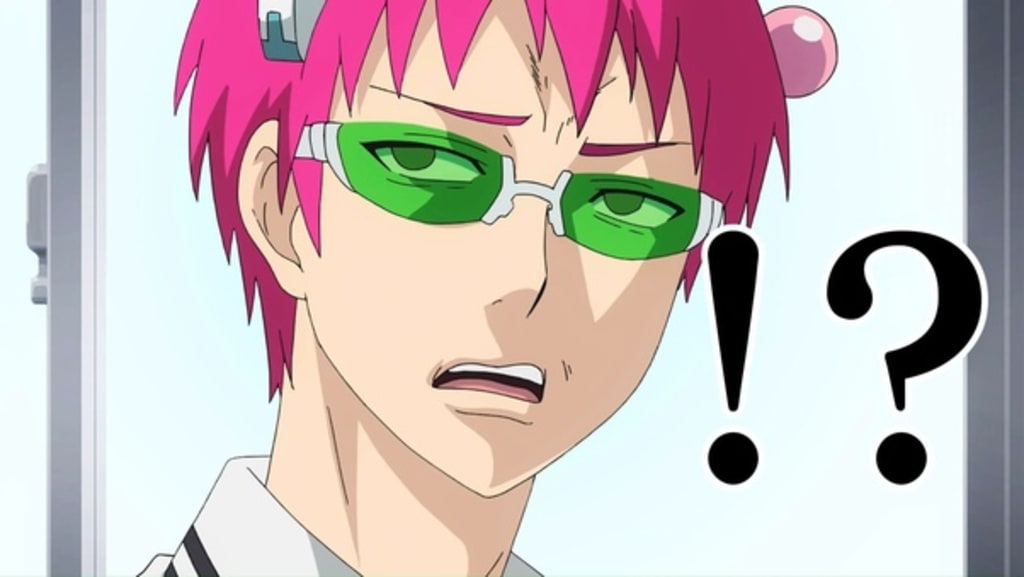 Feeling down in the dumps? Bored? Depressed? Stressed? Don't worry we all have been there, and there are days we just need to watch a little something funny to pick us up from those blue days. The good thing is there are plenty of funny animes to watch when you are feeling down. Personally, these five comedy animes have work themselves into my heart and made me crack up when I felt down in the dumps. Hopefully you dear reading, will give a shot at these animes.
1. 'Konosuba: God's Blessing in this Wonderful World'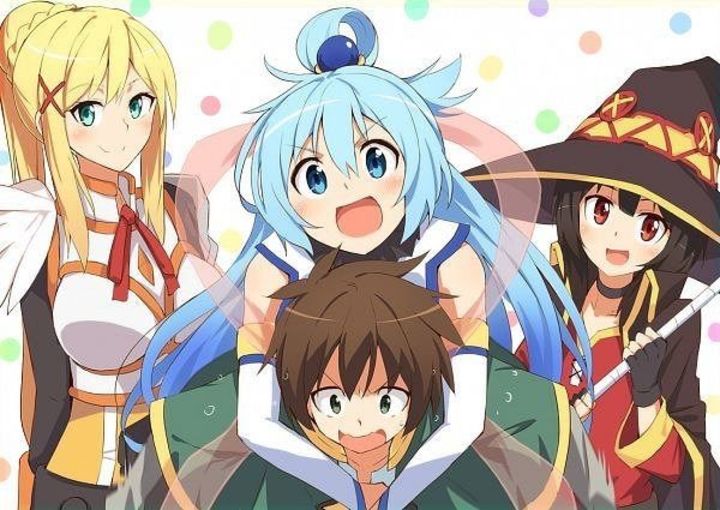 It all begins with the death of Satou Kazuma, who is a shut-in otaku that tragically dies of a heart attack from attempting to save a girl. The girl was never in harm's way, and Kazuma dies from shock as well as urinating himself in the process. Quickly after his death, he meets the goddess Aqua that gives him two options. He can either go to heaven or he can be reborn in a different world, where he can defeat the Devil King. Obviously, he decides to be reborn in a different world and takes Aqua along with him as compensation for her mockery of him. Soon both the goddess and an inexperience otaku find themselves stuck in the realm of the Devil King. Along the way, they quickly form a team with some of the weirdest girls.
2. 'How NOT to Summon a Demon Lord'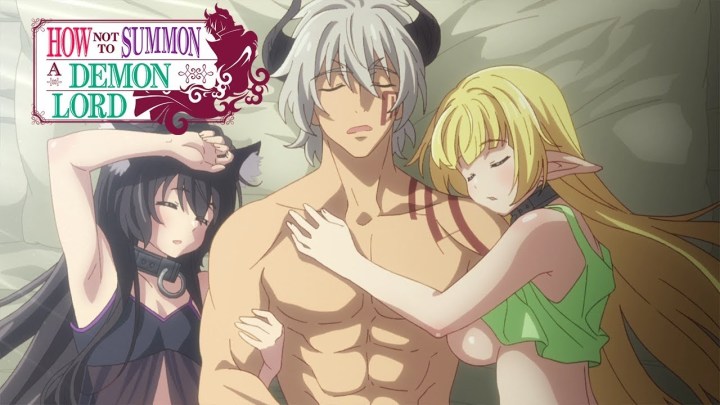 How NOT to Summon a Demon Lord is a harem, adventure, fantasy, and comedy anime. Takuma Sakamoto is a shut-in gamer and extremely anti-social and lacks many social skills to be able to communicate with others. Therefore, he focuses most of his time on online games and has become extremely great at it. His online avatar is known at Diablo or Demon King and has been known to be the best of the best. One day, he is transported in the RPG world by two women (an elf girl by the name of Sheera and a Pantherian girl named Rem). They summoned Diablo in order to make him their slave but, the girls ended up being Diablo's slaves. The three of them are bound by fate and have no choice but to travel together and find a way to undo the enslavement spell. Along the way, there is bound to be hilarious ecchi moments and action, so don't miss this 2018 anime.
3. 'Yamada's First Time'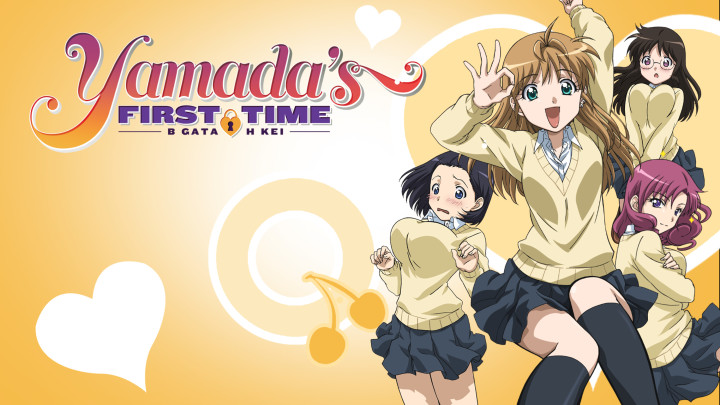 Yamada's First Time or better known as B Gata H Kei is a romantic comedy that will have you laughing from episode 1. This is not the typical romantic comedy, of a cute girl and a handsome guy, this anime differs from others. For once, the girl is a perv and is considered to be one of the cutest girl in school. However, her goal is to have sex with 100 different guys by the end of her high school career. In order for her to achieve her goal, she plans to have sex for the first time with another virgin. Her prayers are answered by meeting another virgin, Takashi Kosuda, a plain looking boy with nothing special about him. Yamada feels he is the guy for the job and lusts after him non-stop. This romantic comedy takes turns and twists of romance, ecchi, and comedy in every episode.
4. 'Yuuna and the Haunted Hot Springs'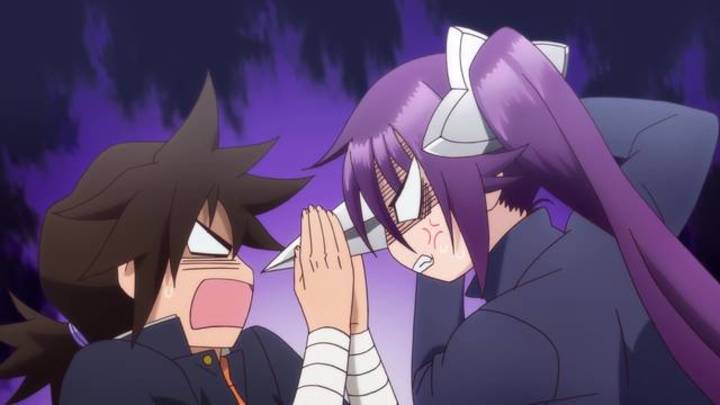 Nothing screams comedy like a harem anime, let's face it, most of the time this genre involves funny moments. As for Yuuna and the Haunted Hot Springs, it is a harem anime where almost all the girls have some sort of feeling for the main guy. Kogarashi Fuyuzora is a teen boy that is possessed by spirits from a young age; however, the consequences of possession cost him a great deal in life. Therefore, he became an exorcist and no longer is able to get controlled by spirits. Due to his spiritual level, he is quickly attracted to other 'odd' people like him. He decides to rent a room at a cheap inn where he plans to live and realizes all the tenants living there are not human at all, but rather all girls ranging from ghost to ninja. Kogarashi's daily life becomes hilarious and full of surprises at the hot spring inn!
5. 'The Disastrous Life of Saiki K'
This anime did not get a second season and an upcoming third season for nothing. It is truly hilarious and will have you laughing your head off at the silly shenanigans that occur in the show. The protagonist is Kusuo Saiki, a teen boy born with psychic abilities. Even though he possesses immense power, he feels burden by his abilities and wishes to remain down low as possible in his life. Being born to an ordinary couple, he attempts to live his life as "normal" as possible but that itself seems to be impossible. He finds himself dealing with the strangest classmates, acquaintances, and family members in his life that make it hard to live by. Every episode reels in comedy and hilarious mishaps in the life of Kusuo that will have you in tears. So give this hit series a try and let your blues melt away.
list