From Deadpool to Wonder Woman: 10 Perfect Comic Book Movie Casting Calls
The actors being cast as comic book heroes and villains has us incredibly excited about their upcoming roles.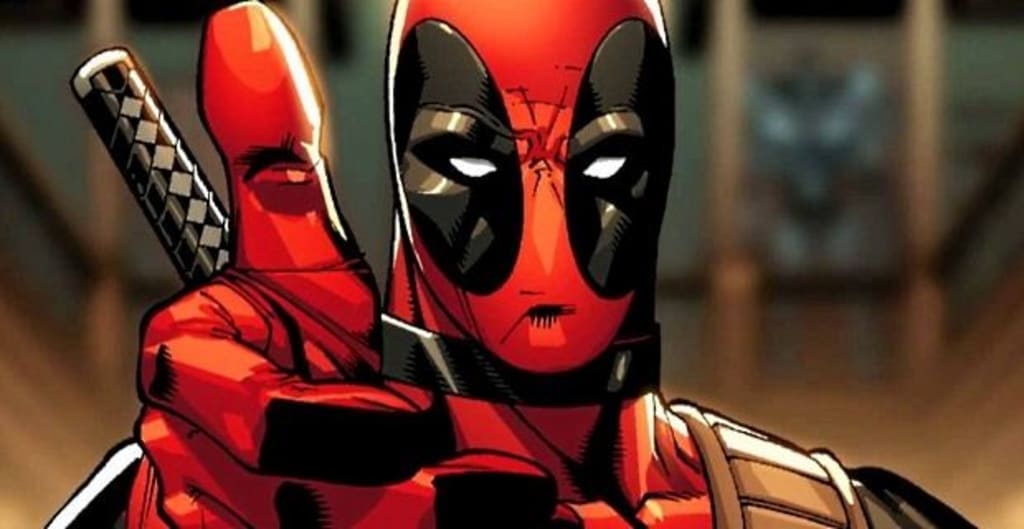 Regardless of your opinion on the current stock of actors being cast as heroes and villains in the most recent comic book movies, you've got to admit that even though some have left us wondering as to what the director was thinking: others have us cheering and incredibly excited about their upcoming roles or their past performance. These are the TOP 10.
10. Channing Tatum as Gambit
Scoff all you want at this, but his casting as Gambit could truly be an incredible addition to the X-Men franchise as he portrays our favorite New Orleans thief who has the ability to charge objects with explosive and kinetic energy. Originally Gambit was played by Taylor Kitsch in the X-Men Origins: Wolverine movie, and Taylor did well but Channing brings a much more genuine passion for the character as he has expressed his interest in the character long before his actual casting.
9. Jeremy Irons as Alfred Pennyworth
Jeremy Irons is without a doubt one of the most well known actors on this list, and has had one of the most long-lasting careers in Hollywood. His acting ability has never been in question and I believe that the character of Alfred was meant to be portrayed by Jeremy Irons. Alfred has been played by numerous actors, and Jeremy Irons' rich and haunting voice will be an incredible addition to the character of Alfred.
8. Dwayne 'The Rock' Johnson as Black Adam
Dwayne Johnson is one of the biggest names in Hollywood currently, and adding him to any movie is bound to bring in the fans by droves. Adding The Rock as a titular character for DC is bound to bring in the fans by the truck load. Black Adam is a villain and sometimes Anti-Hero. Endowed with the powers of Shazam, powers similar to Billy Batson (Captain Marvel) Black Adam is a force to be reckoned with: just as Dwayne Johnson is a similar force.
7. Margot Robbie as Harley Quinn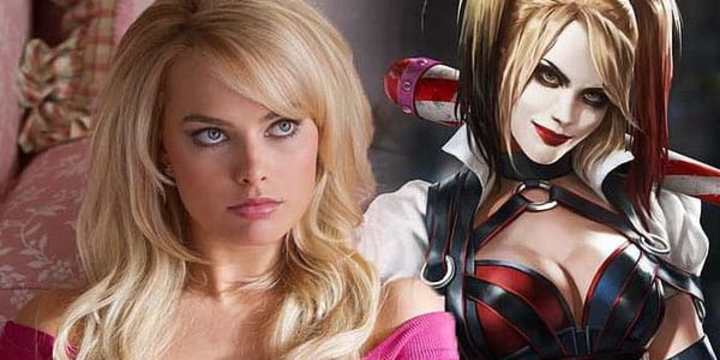 Margot Robbie is one of the newest actresses to make a name for herself with a big splash. Although she has had quite a short film history, she is set to portray several titular characters quite shortly and portraying the flamboyant super-villainess Harley Quinn is a huge step for her. Harley Quinn is one of the most well known and beloved characters in the DC Universe.
6. Gal Gadot as Wonder Woman
Gal Gadot is another actress who has had a recent string of success starting 5 years ago with Knight and Day & Fast Five. When it was announced that she would portray the Amazon Warrior, there was quite a bit of doubt and many fans were underwhelmed by the casting choice. Yet I believe that she is a perfect casting for the role of Wonder Woman. She's a strong fighter, yet she's also diplomatic and caring which is why Gal is perfect for the role.
5. Chadwick Boseman as Black Panther
Chadwick is no stranger to large roles in both television and movies, and his casting as Black Panther is without a doubt an incredible casting choice for Marvel. Chadwick is able to carry a strong character and make it seem as though it's second nature. That ability is why the Black Panther character is in good hands with Chadwick.
4. Jared Leto as The Joker
Jared Leto is the next actor in line to tackle the clown prince of all villains. Leto has had a career that, in a similar vein to the character of that of the Joker, has had it's twists and turns and ups and downs. Leto was originally the frontman for the band 30 Seconds to Mars along with having various television roles before striking it big in a couple major films. The homicidal maniac that we know as Joker is in great hands when it was given to Jared Leto.
3. Benedict Cumberbatch as Doctor Strange
What can you say about Benedict Comberbatch? - He has a packed history with Hollywood putting out solid character after solid character. His deep, baritone voice and piercing eyes will go a long way towards building the Doctor Strange character. Benedict often portrays upper class, highly-intelligent and gifted characters - also which will go well with the character of Doctor Strange.
2. James Spader as Ultron
Spader is the quintessential actor on this list. He's been and done it all over the years. He is enigmatic and portrays sinister seemingly effortlessly. He has a smooth voice that hypnotizes listeners into eating up whatever scheme he may happen to be cooking. Spader portrays both calm and compelling while keeping an eerily sinister quality about him. THat in my opinion is Ultron.
1. Ryan Reynolds as Deadpool
Ryan Reynolds has, and always will be perfect for the role of Deadpool, the Merc with a Mouth. Ryan is funny, charismatic and has this annoying quality that is perfectly matched with the characteristics of Deadpool. The two are perfect for eachother, a match made only in Hollywood.
Source: Whatculture