Five Movies That Black Female Artists Made Better
God is certainly a woman
I had always believed, even as a mere child, that film is great because of strong visual components. And it is, but I quickly reformed that idea upon watching Casablanca (1942). As the story goes, the competent and lovable best-friend of Rick Blaine (Humphrey Bogart), Sam (Dooley Wilson), plays a song upon the request of Blaine's former flame, Ilsa Lund (Ingrid Bergman). The sweet tune of "As Time Goes By" drifts through the scene, uplifting the spirit of the film. The scene is among the most famous and beloved in American cinema. But the power of the scene is not due to the sultry voice of Sam, the sadness in Ilsa's eyes, nor the cultural impact. The scene's power stems from music's ability to craft a tangible environment, ultimately elevating the final product.
Cinema is a multi-faceted venture. Great directors at the helm of a film need equally great collaborators. Most often, a scene is elevated by the composed music, the set-design, blocking, composition, costume design, soundtrack, and more. But even with notable great collaborations between famous names like Scorsese and De Niro, the Coen Brothers and Deakins, or David Lean and Noel Coward, black female artists are rarely given their due for their musical collaborations in cinema. This is a list of black female artists in the music industry who elevated a (good or bad) film by their performances or enlisted songs.
Hazel Scott in The Heat's On (1943)
The incredible Jazz and classical pianist, singer, and actor, Hazel Scott is among the greatest artists to have graced the music and film industry. While her talent was as impactful as her life, Scott was also an avid civil rights activist. Hazel Scott was also considered a child musical prodigy and the first black American to host her own network TV show. While the 1943 film, The Heat's On was considered a B-movie at the time, Scott's presence wowed whoever had the blessed opportunity to view it. Scott elevated the entire film from "fine" to "Holy, did you see that black and white pianos scene?" Her impressive skill on the piano and graceful presence pushed me to research this ethereal being.
Scott was famous for refusing to play stereotyped parts in Hollywood. She aroused a desperate call to action in Americans to fight for equality. While breaking into Hollywood, Scott was subsequently blacklisted and fell from the graces of the general white public and Hollywood's self-ennobled titans. In particular, Scott stormed off the set during the production of the now-famous The Heat's On due to the director's stereotype of black women in the film. The noise she made became famous in Hollywood, and Scott's career suffered for it. While the film's impact in popular culture remains to be the smiling and talented woman playing two pianos at once, the movie created a path for me to realize that Hollywood wanted the general public to forget about her fight against stereotyping black women. The Heat's On should be remembered for the fall of her career due to her noble actions rather than the piano scene that made the movie more memorable than its white stars and director or its craft.
Tina Turner in Mad Max Beyond Thunderdome (1985)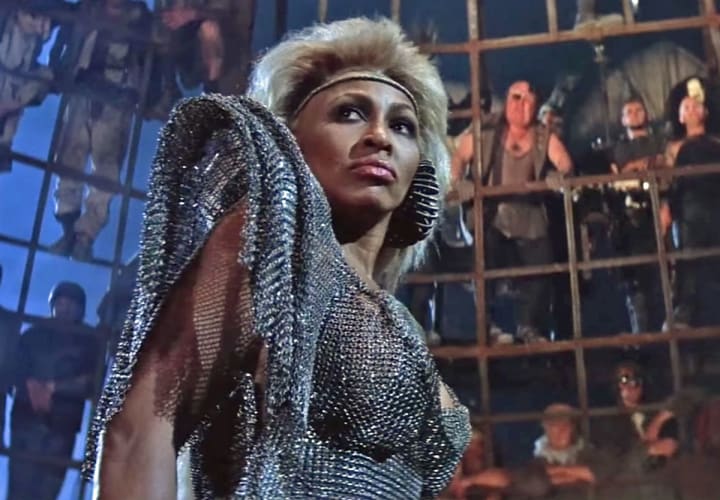 Let's face it; Mad Max Beyond Thunderdome was George Miller's least greatest installment of the series (though still very fun to watch). Because of this, the story fell to its stars to produce something more addicting than the first two masterful films. Despite Mel Gibson being the well-known protagonist, the "What's Love Got to Do With It" singer stole the spotlight as Auntie Entity.
As the camera fell beneath Turner during the "Bust a Deal, Face the Wheel" scene, effectively emphasizing the power this character beholds, there was something else that was addicting about her presence. Though the famous artist did not have a large part in the film, the scenes where she did perform reformed the medial plot into a Tina Turner concert you'd die to sit and watch. Her fierce presence on screen not only elevated every scene she was in, but Turner forced me (first viewed as a mere girl of 15) to realize that I could be that powerful too. Now that's some serious stage presence!
Ella Fitzgerald's "Get Thee Behind Me Satan" in The Master (2012)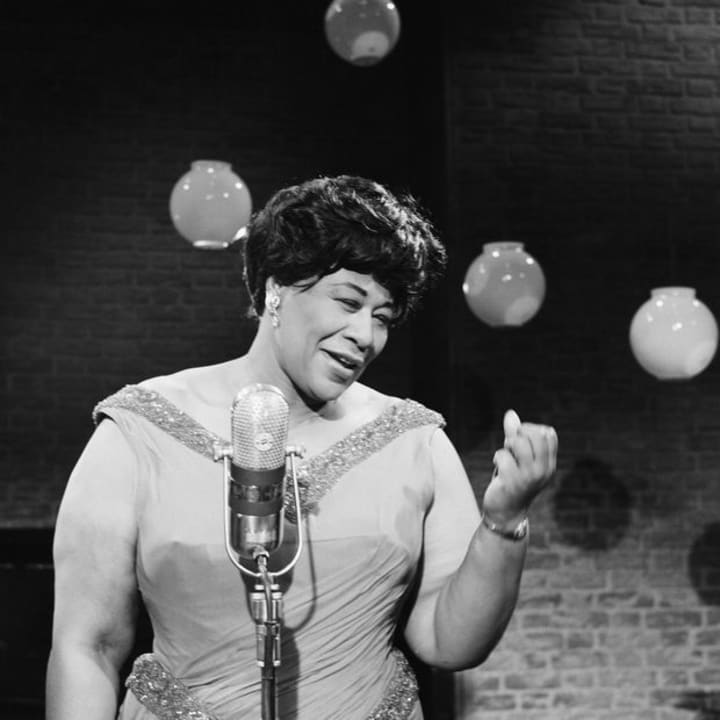 In popular culture, Paul Thomas Anderson is among the most underrated directors of the 21st century. With The Master, one of Anderson's best films, the visual craft, acting, set-design, costumes, and a pristine screenplay are among the greatest components of the film. But coupled with Ella Fitzgerald's notable record "Get Thee Behind Me Satan," the film is elevated to a new level (especially the scene where it is featured).
In the scene, the camera follows a woman floating through a room. Her hedonistic flirtation is directed at Joaquin Phoenix's Freddy. Fitzgerald's voice floats alongside the woman as the scene climaxes to a hook-up in a nearby recluse room. The tune of the song forces the viewer into a nostalgic idea of the 1940's with expensive dresses, fur coats, and a utopia-esque America. But the song contrasts this idea since it is reminiscent of temptation and resisting certain urges, which not only plays into the flirtatious scene but also the entirety of the film that explores themes of loneliness, animal instincts, and existentialism. Ultimately, Ella Fitzgerald's rendition of the song added layers to the visual format that Paul Thomas Anderson crafted. The sweet voice of Fitzgerald remains to be used in contemporary films, and forms a record of posterity for future artists inspired by her work.
Cynthia Erivo in Bad Times at El Royale (2018)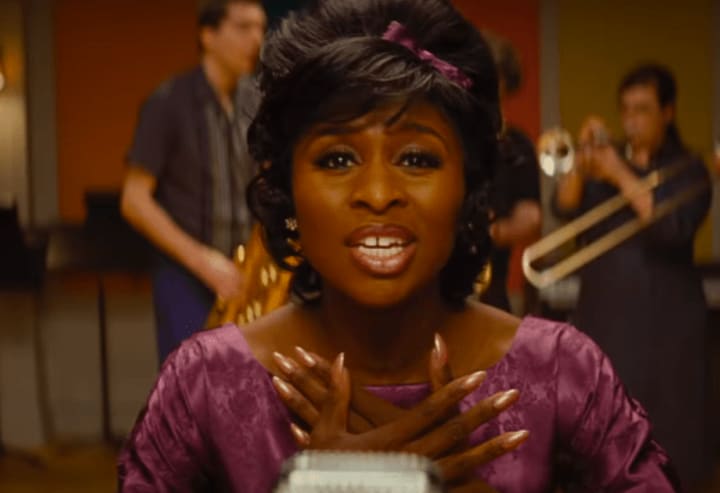 Cynthia Erivo is a well-known artist and broadway star. Until recently, Erivo mostly starred in stage productions where she could showcase her incredible voice. She first graced our silver screens in the 2018 Steve McQueen film, Widows. Then, she starred in Drew Goddard's Bad Times at El Royale alongside the likes of Jeff Bridges, Dakota Johnson, Jon Hamm, and Chris Hemsworth. While many have voiced love for the Tarantino-esque thriller film, Erivo was a saving grace as a young woman named Darlene Sweet who struggled to make it in the music industry. Cynthia Erivo's presence on screen emanates that of intelligence, grace, and unmatched beauty, especially in Bad Times at El Royale. While an angel walking amongst humans, Erivo happens to have an equally angelic voice that carries one scene in particular from good to great. Spoilers ahead for those who haven't seen the film!
While Erivo's character named Darlene sits in a recluse hotel room with a two-way mirror on the wall, she sings and claps to "Can't Hurry Love" while Bridges' character huddles from sight as he pulls floorboards apart. Their scheme was centered around tricking the person who is holstering a gun on the other side of the two-way mirror. The camera slowly moves throughout the scene, attempting to create an atmosphere of suspense. The colors seen from the composed frame elicits a deep sense of mystery, reflecting classic noirs. The character's lives were in danger, and only Darlene Sweet's voice could salvage them more time. While her voice floated through the scene, reflective of the camera's movements, Erivo's powerful voice added a layer of "suspicious calmness" that might push a viewer towards an anxiety attack. Her musical performance wasn't just moving, but it solidified her as a film acting savant.
Lizzo's "Truth Hurts" in Someone Great (2019)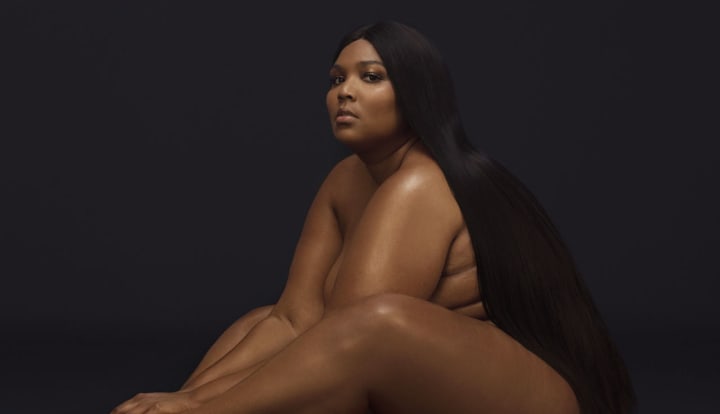 Despite the auspicious Rotten Tomatoes rating of 83%, Someone Great isn't that great. Seemingly, the movie embraced the cinematic equivalence of "comfort food." It serviced the audience with some good laughs, some cry-worthy saccharine moments, and a play-by-play of other heartbreaking romantic movies. But whether the movie was your cup of tea or not, the featuring of Lizzo's "Truth Hurts" just makes you want to get up and dance. The song served as a backdrop to the image of two friends dancing after the protagonist's (Gina Rodriguez) nine-year relationship ended. The song added to the atmosphere of light-heartedness and camaraderie between friends. And, it happened to be the most accurate depiction of friendship throughout the entire film.
"Truth Hurts" aided in amassing a wide-spread audience for Lizzo despite the song being in existence since before the film brought it to some level of popularity among the internet. The use of the song in the film became a staple for female friendship and female power. Not long after the movie was released on Netflix in 2019, the scene was recorded and posted on Instagram, Youtube, and TikTok. Eventually, Lizzo's hit became a social anthem for women who desire to embrace the power of being a bad-bitch in control of her own life.
Black Women in Hollywood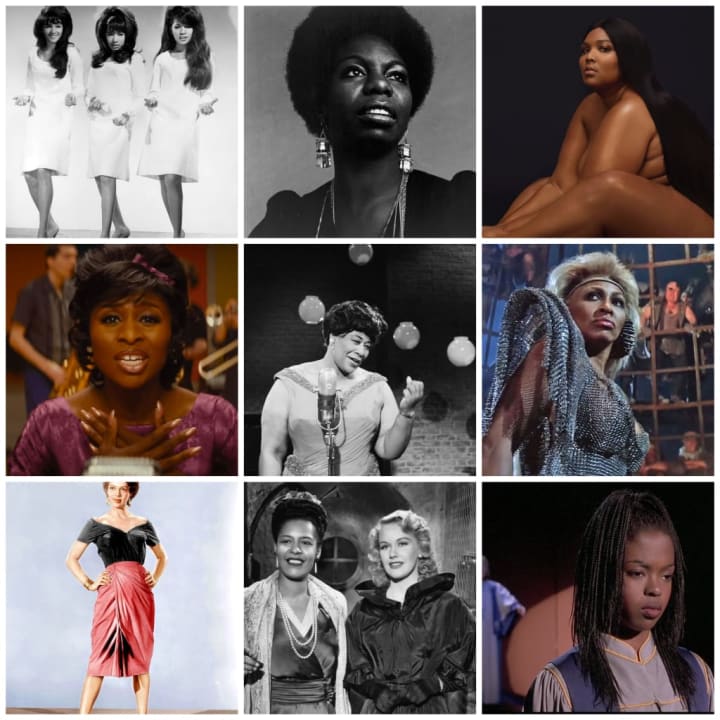 Black female artists did not just change a good scene into a great scene. These women did not just contribute through great performances and musical numbers. Their impact on a film is crucial to recognize in a world where black women are seldom remembered for anything. Their existence disrupted order amongst the masses. Their art sunk its teeth into the white American dream and tore it apart; ultimately, reserving themselves to die on that hill until equality is achieved. But each artist was rejected (one way or another) by society or an industry without contestation or recognition of their power.
Black female artists suffered for their voices to be heard. Hazel Scott is one example of the sycophantic Hollywood leaders' erasure of black lives and their social impact. But black artists like Tina Turner contributed to the image of powerful black women on film, and Ella Fitzgerald inspired millions of artists with her famous songs and idyllic voice. Cynthia Erivo contributed to memorable powerhouse triple-threats in Hollywood performances equal to the likes of Ginger Rogers, Jenifer Lopez, or Meryl Streep. Her inspiration will open doors for many black broadway turned film stars. Even Lizzo's cultural impact with "Truth Hurts" reflects the power of female solidarity in society. Their careers shone a light on an industry of bias and highlighted the likelihood of being a footnote in history if you're a woman of color.
__
Honorable Mentions
Billie Holiday in New Orleans (1947)
Dorothy Dandrige in Carmen Jones (1954)
The Ronettes' "Be My Baby" in Dirty Dancing (1987)
Lauryn Hill in Sister Act II: Back in the Habit (1993)
The Supremes' "Baby Love" in Jackie Brown (1997)
Nina Simone's "Sinnerman" in Sherlock Holmes: Reichenbach Falls (2012)
__
As always, thank you for reading. Any and all tips are deeply appreciated :)
About the Creator
Welcome to my digital diary!
I have a vast but useless knowledge of cinema, and I just love to write.
You can expect to find random articles regarding various subjects, poetry, short stories, and anything film related. Happy reading <3
Reader insights
Be the first to share your insights about this piece.
Add your insights