Five MCU Actors Who Originally Auditioned For Entirely Different Characters
The MCU could have looked very different.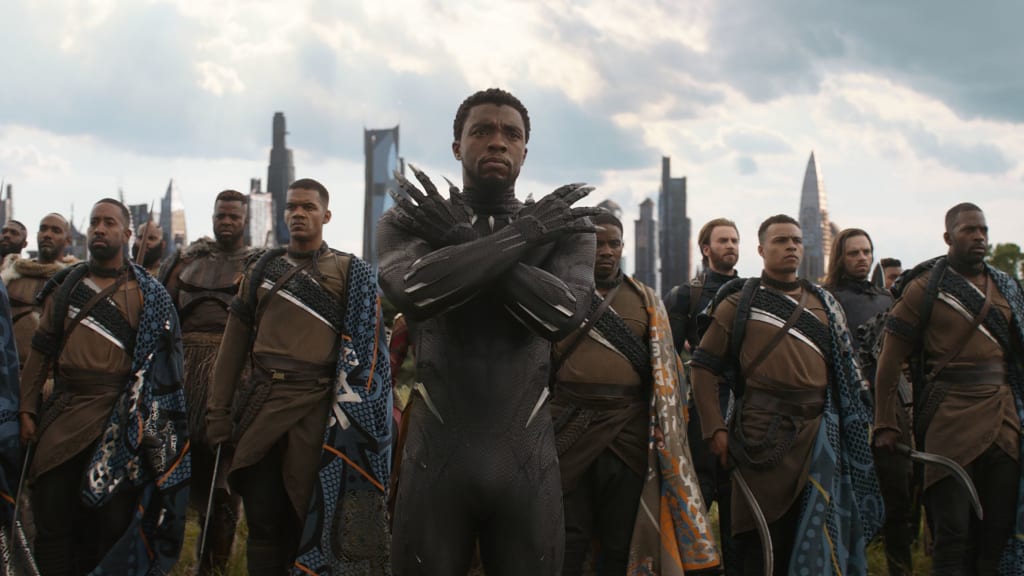 Credit: Disney.
Over the course of twenty-three widely loved films, and now two smash hit television series, the Marvel Cinematic Universe has built one of the best casts of any franchise, possibly of all time. Beginning with Robert Downey Jr's now iconic role as Tony Stark, all the way down to Kathryn Hahn's recent memorable turn as Agatha Harkness in WandaVision, the MCU has rarely dealt with any significant missteps with it's casting decisions.
Most of the credit for this rests on the shoulders of Sarah Halley Finn, who has served as Marvel Studios' main Casting Director since the first Iron Man film. She has also worked on the Fast & Furious franchise, and Legendary's Monsterverse films.
One of Finn's key skills throughout her MCU career has been that of tracking actors. One more than one occasion, an actor was not suited to the role for which they were auditioning, but this wasn't always the end of their MCU dreams. If Finn saw something special in an actor, she would take note and keep them in mind for future projects. Thanks to this tracking, some of our favourite MCU actors have scored roles wildly different to what they auditioned for,
1. Tom Hiddleston
Everyone, whether they are an MCU die-hard or not, most likely knows Tom Hiddleston for his role as Thor's adopted brother, Loki the God of Mischief, in the Thor franchise. Over the course of the five MCU films in which he has appeared, fans have watched Hiddleston take Loki on a full-circle journey from villain in Thor and The Avengers, to reluctant ally in Thor: The Dark World, and eventually a loveable anti-hero in Thor: Ragnarok.
Now, Hiddleston is set to explore a whole new side of Loki again in the character's very own solo TV series, set to debut on Disney Plus in June 2021. It's nearly impossible to imagine any other actor as Loki, and equally as impossible to imagine Tom Hiddleston as any other MCU character. So, it may come as a surprise to some to learn that originally, Hiddleston auditioned for the role of Thor. While he wasn't quite a fit for the God Of Thunder, Sarah Finn fell in love with the actor's cheeky smile, and asked that he try for Loki instead, quickly winning the role.
The role of Thor, of course, went to Chris Hemsworth. Both Hemsworth and Hiddleston were relative unknowns at the time, making their casting a big risk for Marvel, but it was one that definitely paid off, with the brothers easily ranking among the MCU's most popular characters.
2. Chadwick Boseman
In his tragically short time with the MCU, the late, great, Chadwick Boseman unquestionably made his mark in the role of King T'Challa of Wakanda, aka the Black Panther.
After a memorable debut in Captain America: Civil War, Boseman became the MCU's first Black lead when he starred in Black Panther in 2017. The movie continued to make history as the first MCU film to be nominated for Best Picture at The Oscars. Chadwick Boseman was at the top of Finn's list when casting T'Challa, however the actor had originally come to her attention in a rather surprising way.
A few years prior to the search for T'Challa, Boseman had auditioned for the role of Drax The Destroyer in Guardians Of The Galaxy. In the audition, according to Finn, Boseman played Drax like a King. This didn't gel with what the studio wanted for Guardians, but Finn remembered Boseman's regal nature when casting for Black Panther. The role of Drax eventually went to former wrestler Dave Bautista.
3. Karen Gillan
Fresh from a wildly popular run as companion Amy Pond in Doctor Who, Karen Gillan tried her luck with an audition for Agent 13, aka Sharon Carter, in Captain America: The Winter Soldier. She lost out on the role, which ultimately went to Emily VanCamp, but Finn liked something about Gillan.
When casting for Guardians of the Galaxy, Finn asked Gillan to read for the role of Nebula, believing that she was the right person to portray the darkness within the character, while also expressing the sadder parts of her story, reflecting the fact that, at heart, Nebula is a . Finn's belief was not misplaced, as fans have loved seeing Gillan play out Nebula's journey from villain to hero over the course of the four MCU films in which the character has appeared so far.
4. Chris Pratt
Sarah Finn saw a great many auditions from capable actors before she eventually settled on Chris Evans for the role of Steve Rogers in Captain America: The First Avenger. Among these actors was a young Chris Pratt. Pratt was known at the time for comedy and supporting roles. While at the time, he was not the right fit to play Cap, Finn thought she saw the beginnings of something special in Pratt's audition.
She kept an eye on the actor's career over the years, as he grew from goofy sidekick to potential leading man. When casting for Guardians of the Galaxy, Finn pushed Director James Gunn to consider Pratt for the film's lead character Peter Quill, aka Star-Lord. Gunn was skeptical at first, but was won over as soon as he saw Pratt's audition. In the role of Star-Lord, Chris Pratt helped turn Marvel's riskiest film into one of its most popular franchises.
5. Sebastian Stan
Like Chris Pratt, Sebastian Stan was among the many actors to audition for the role of Captain America. While Finn liked Stan's audition, his portrayal was just a little too dark for what Marvel was looking for for their Steve Rogers.
Instead, Finn cast Stan as Steve's best friend and sidekick, James 'Bucky' Barnes. Finn believed the darkness Stan showed could serve Marvel's tentative future plans for Bucky's character if Captain America sequels were to get the green light. She was proved right yet again, with Stan brilliantly playing a brainwashed Bucky, now known as the Winter Soldier, in the Captain America sequel, and continued in later MCU entries as a Bucky slowly recovering from his past actions. With more time to explore the character in the recent Falcon and the Winter Soldier series, Stan was able to bring Bucky to a place where where he is almost at peace with his past, and gained quite a few new fans along the way.
While our favourite MCU actors didn't all gain the role they originally coveted, I think we can all agree that each one ended up as the character they were truly meant to play.