Five Major Conventions to Scratch Your Cosplay Itch
These are the five major anime and cosplay conventions where you can get your costumed fill.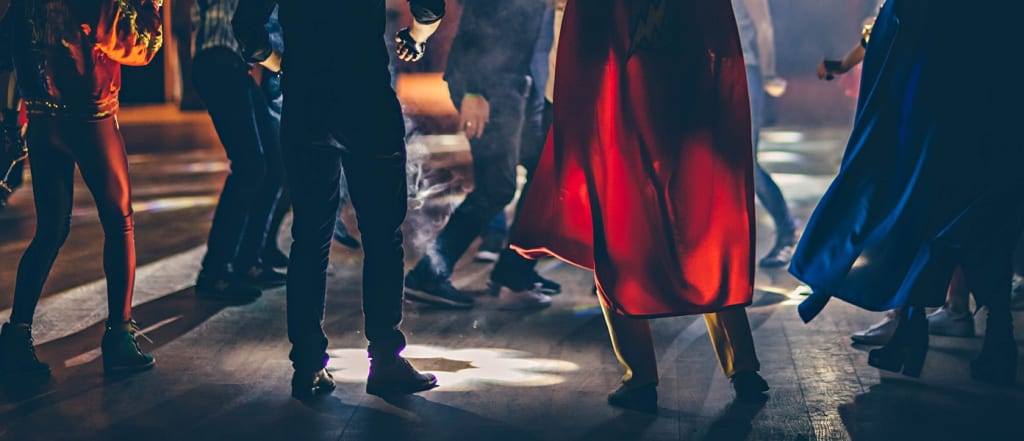 Photo: Viacheslav / Adobe Stock
These days, it's difficult to find anyone that isn't into cosplay, in one way or another. That's just because it's good, inventive, escapist fun and literally anyone can do it (if they're willing to be the center of attention now and again). Most people who become interested in the cosplay scene get involved at a local con or event, and then get hooked and ready to look for more. The problem is, there aren't all that many big local events that can quench the thirst of your average cosplay newbie, and you might need to do a little bit of traveling to scratch your brand new itch. If you're in that situation, here are five major anime and cosplay conventions where you can get your costumed fill.
Youmacon: Detroit, Michigan
Every year, some of the most amazing cosplays you're likely to see in your life descend upon Detroit, Michigan for the annual Youmacon event. Held around Halloween every year, it's an event that's teeming with passionate anime fans, gamers, and cosplay enthusiasts. No matter what fandom you hail from, you'll fit right in there, costume and all. Quality-wise, the attendees are top-notch, and you'll find that it's all but impossible to avoid having the time of your life. No matter where you live, this is one event that's worth both the trip, and the price of admission.
Dragon Con: Atlanta, Georgia
In the whole cosplay world, there is perhaps no event as well-known and well-loved as the annual Dragon Con held in Atlanta, Georgia over the Labor Day holiday each year. The con, which started in 1990, is a multi-genre event that spans fandom ranging from hard-core gamers, to rock n' roll aficionados. I even once bumped into the pro gamers from R3G Boosting and got some tips for demolishing my friends at Fortnite, so you never know who you're going to run into at Dragon Con. The event even includes a massive cosplay parade, where some 85,000 attendees gather to watch hundreds of costumed participants march down Atlanta's Peachtree Street. It's an event that shouldn't be missed by anyone that's got the cosplay bug, and if you're up to it, you should even join in the fun!
A-Kon: Dallas, Texas
If you hadn't already noticed, many of today's cosplayers lean towards video game character costumes because they have broad appeal and are instantly recognizable, even to the casual viewer. Hardcore cosplayers, though, never forget their roots, and for many, that means one thing—anime. For them, the annual A-Kon in Dallas, Texas is the must-attend event of the year. It's the longest running anime-focused convention in America and features some of the best genre-specific costumes you'll see on this side of the Pacific. If you're into cosplay and love anime, A-Kon is not to be missed.
Sakura-Con: Seattle, Washington
Another can't miss cosplay event that's great for anime fans (although all other fandoms are welcome) is Sakura-Con, held in Seattle, Washington each April. Named after the Japanese word for cherry blossoms, which are a staple throughout Japan this time of year. It's one of the biggest themed cosplay events in the country, and one of the most well-attended. For cosplayers, it's a chance to go all-out and pit their talents against some of the most dedicated members of the scene—who sport some of the most impressive and elaborate outfits you can imagine.
Denver Pop Culture Con: Denver, Colorado
While not strictly a cosplay event, the Denver Pop Culture Con is one of the most diverse and impressive fandom events you'll find anywhere in existence. Not only is it a massive celebration of every kind of popular culture you can imagine, but it also has one of the most family-friendly costume celebrations you'll ever see, which is great for cosplay enthusiasts that shy away from the more risque side of the scene. In addition, you'll get to meet scores of well-known artists, actors, and performers from countless types of media. It's a geeky gathering that anyone can enjoy, and deserves a place on the list of must-visit events for any cosplayer.
Dress to impress.
If you choose to go to any of the above events, you're sure to have a great time, as you immerse yourself in a world of costumed reverie. No matter which you choose, and no matter how far you have to travel to attend, you won't regret a second of it. If you do choose to go to any of them, though, remember to take lots of pictures and tell everyone who'll listen about what a great time you had—these events depend on fans to spread the word, so you'll be helping to make sure the events you love keep going on, year after year, so you can make them a part of your life for as long as you've got the urge to cosplay.