Fields Of Destruction by Stephen Argyle
Book Review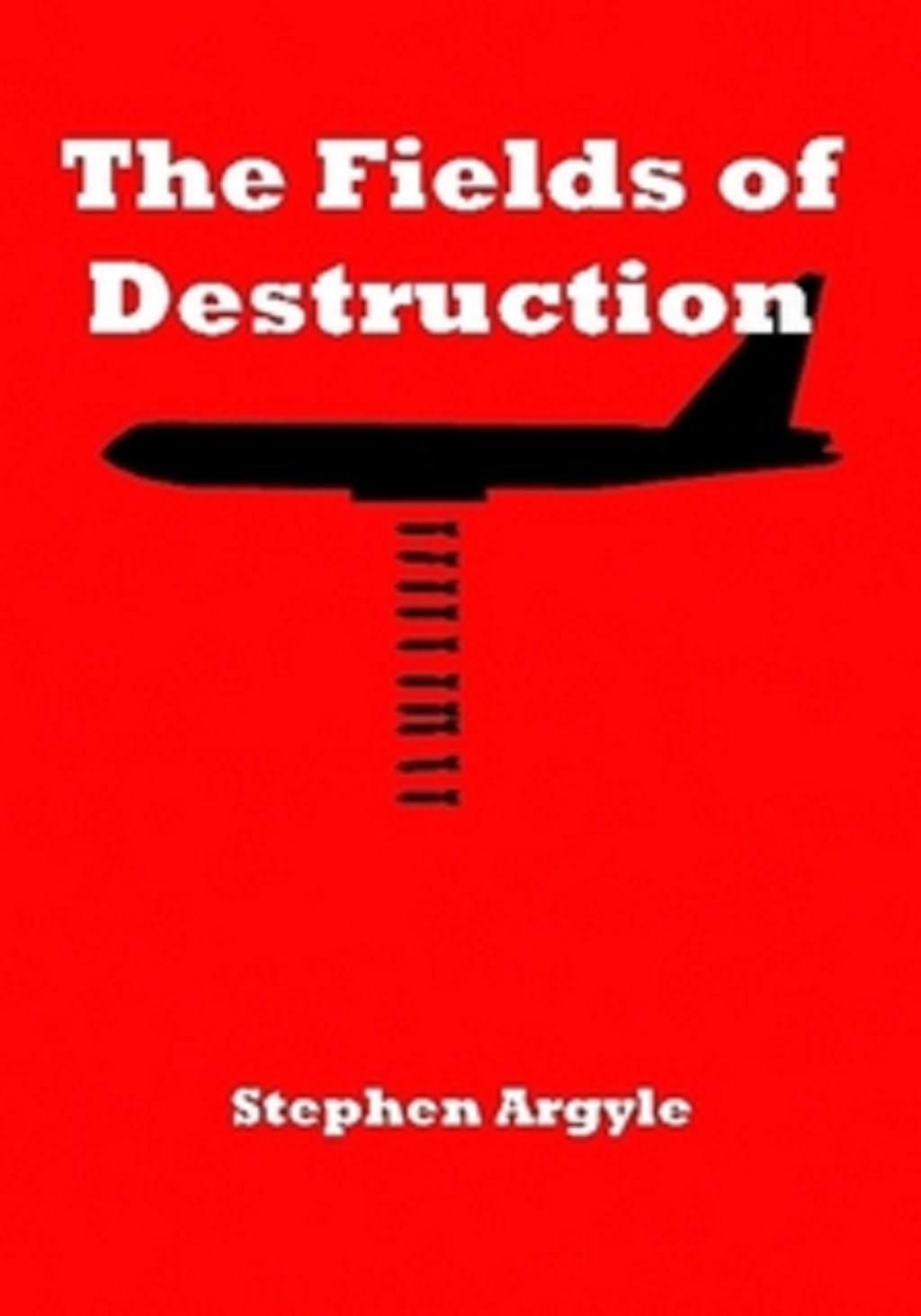 The Fields Of Destruction is a crime thriller written by Stephen Argyle. The book has a very strong war theme as two of the main characters are war veterans. It was self-publishedthrough Lulu.com, where it remains available on paperback for £5.60. It is also listed on Amazon but it is currently listed as unavailable. At this moment in time, it only available in paperback and sold exclusively through Lulu.
The Fields Of Destruction is the first book in Argyle's trilogy. He is currently working on the other two books. Argyle has been working on the trilogy for all his life and he's been trying to get this book published for a long time. Through self-publishing online, he was able to achieve his goal.
About the Author
Stephen Argyle is a resident of a Leonard Cheshire Home in Oxfordshire. He was left permanently disabled following an accident at the age of nine. Despite this, he still never gave up his love for writing and story telling. Against all odds, he was able to write this book and is working on two more. I think this alone is a message of hope. I first heard about this book when the author came to the same creative writing classes as me.
Plot
The plot is centred on two disabled war veterans: David Salters and Andrew Campbell David's mother, Diane is found dead. It is written off as a suicide, but David hires Andrew to investigate further as he believes that his mother's death was not a suicide. Andrew discovers secrets not just about the Salters family, but secrets that the American Government would do anything to keep buried.
I really liked the plot and the storyline. I found it really engaging. On the whole, I thought everything was well executed. I thought the pace was spot on and liked how quick things sped up during the action scenes. I also liked the mixture of genres in the background so that there is something for everybody.
Characters
I like that even though they were disabled that they didn't give up seeking the truth. I found the characters relatable and the scenes realistic and believable. It was easy to root for the characters and hope that they don't die. Andrew and David are very good characters and I also liked McDonald's character as well for being unpredictable. I found myself turning the pages being eager to see what happens next.
Writing
I thought it was well written in a very clear and concise style that's easy to understand. Though there are bits that parents might not want their younger children to see, I think people of all ages would be able to read and understand this book. It's very descriptive and liked the details of the little actions that the characters were doing. I also thought the dialogue was crisp and showed the different tone of the characters.
Enjoyment
I loved this book. I enjoyed most of it from beginning to end. The story is great. The characters are stellar and felt like real people. It's got great readability and I look forward to reading more works from this author. I would gladly read the book again.
Recommendation
I would strongly recommend reading this book. I hope that it expands to other platforms because I think this book really deserves it. I think it's a real shame that you can only get it through Lulu, but I hope in time that this book will have a larger availability.