Did Katheryn Winnick Let The Canary Out Of The Bag With Her Big Pre-Announcement For SDCC?
Katheryn Winnick recently took to social media to announce that she will have a big announcement at San Diego Comic-Con in two weeks.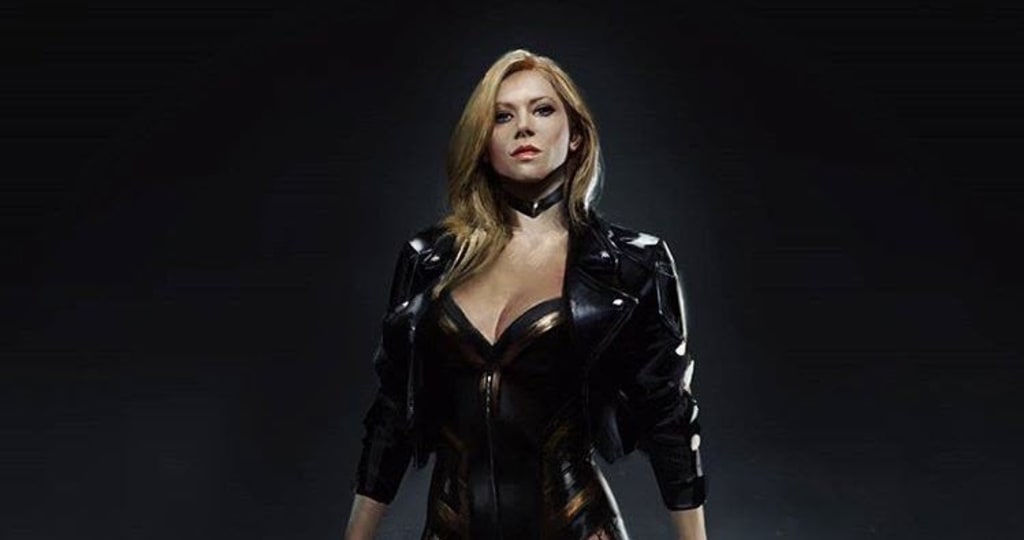 Katheryn Winnick recently took to social media to announce that she will have a big announcement at San Diego Comic-Con in two weeks. Winnick, who is widely known for her role as Lagertha in the critically acclaimed, Emmy Award-winning History Channel series, Vikings, has made a name for herself playing one of the fiercest women in history, and a powerful character on television.
Winnick has gained a loyal fan base that would love for the Canadian actress to step into a super-suit as one of several comic book superheroines. Some of the hopeful heroes have been Polaris, Emma Frost and Captain Marvel (of which I was a devoted supporter). But since Brie Larson landed the latter role of Carol Danvers, there has been a push from Winnick and countless fans to have her suit up as a hero in the DCEU: Black Canary.
Going all the way back to early March of 2016, Winnick has posted to social media several times with some fan art showing off how badass she would be as #BlackCanary.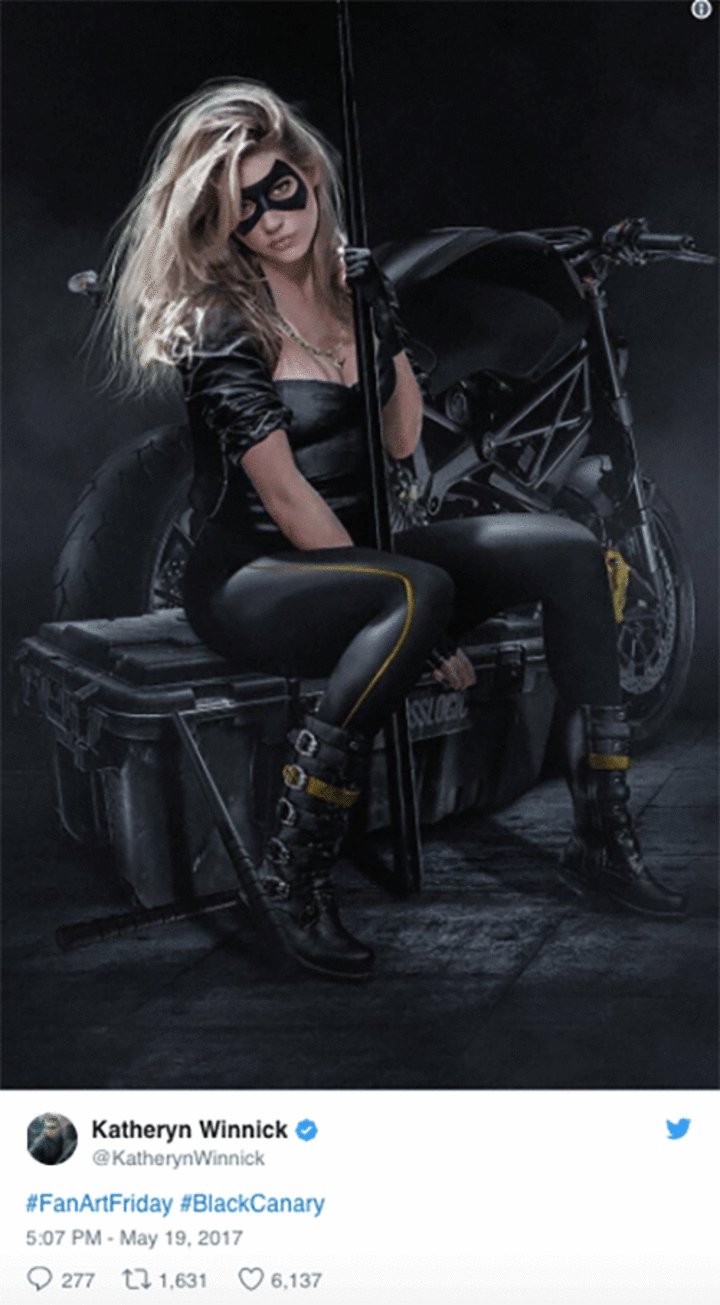 An actor lobbying for a role on social media isn't usually a surefire way of becoming their favorite character in the MCU or #DCEU, but it doesn't hurt.
The fun part of Winnick's announcement is that it was a 15-second video on Twitter, and while she doesn't explicitly say or even hint at what the announcement will be, odds are that it will be something wonderful—and possibly in the world of DC.
Winnick isn't the first person to take to social media in hopes of joining the comic book world as there have been several actors and actresses who have admitted that they'd love to portray certain characters across the cinematic universes.
Nathan Fillion - Booster Gold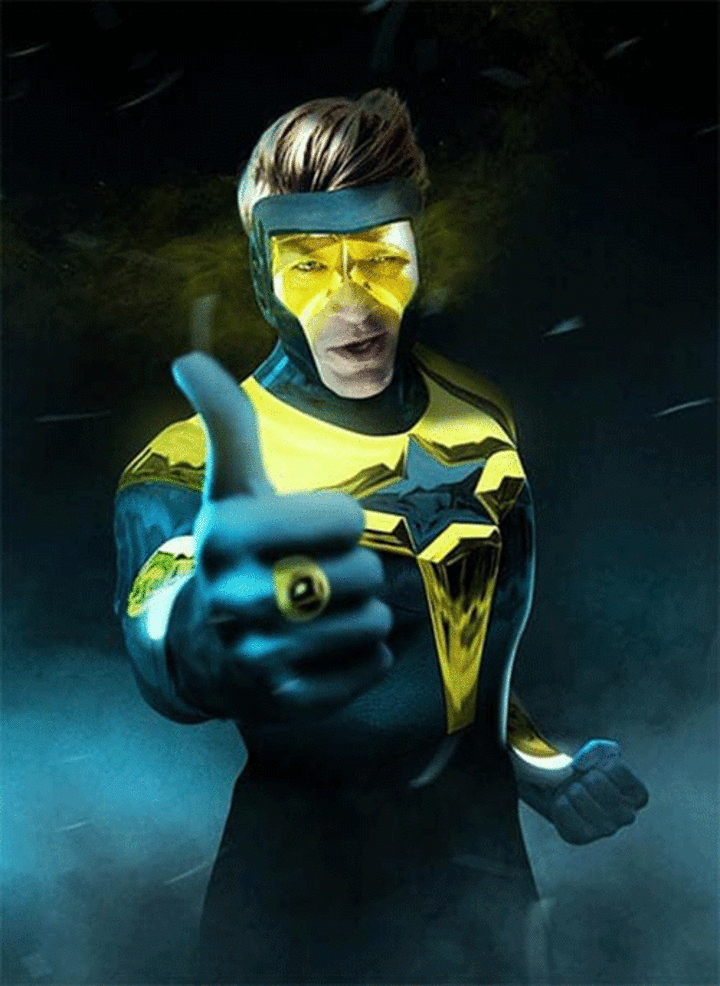 Nathan Fillion has actually already been a part of both DC (voice of Hal Jordan in multiple DC animated films) and Marvel (Guardians of the Galaxy) projects, so it's surprising that he hasn't landed his ideal role yet. As for that ideal role, Fillion has claimed that he'd love to take a shot at a character like Booster Gold.
I think I could take a pretty good crack at Booster Gold. That's kind of my niche… show-offy, vain. I think I could handle that… not too bright.
Terry Crews - The Silver Surfer or Luke Cage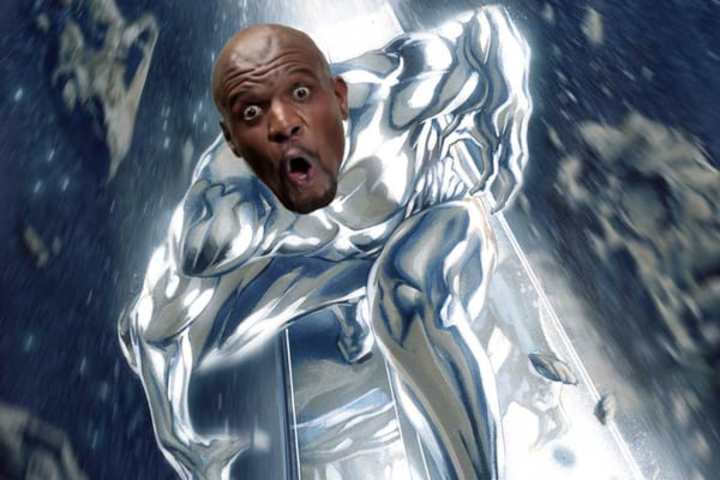 Crews is often seen as the 'funny buff dude' in many of his projects, but he has a strong desire to join the comic book universe as either Silver Surfer or #LukeCage (the latter of which he actively lobbied for before Mike Colter won the audition).
You know who else I'd like to play? The Silver Surfer. I always LOVED him – I thought I had the build, the body, I could get on that surfboard, and if they ever do a live-action version of Silver Surfer, I think that would be perfect for me.
Ronda Rousey - Captain Marvel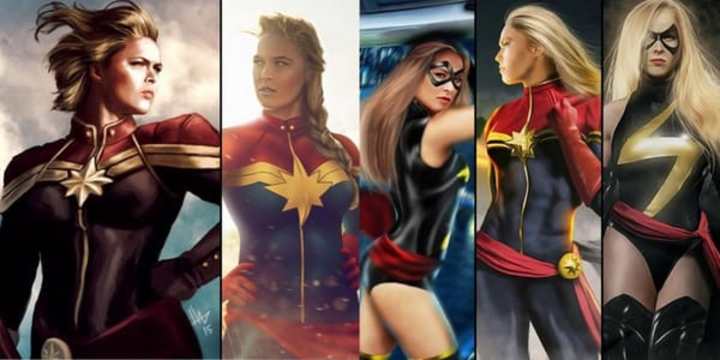 One of the toughest women in the physical universe, Ronda Rousey has stepped out of the MMA ring and into Hollywood for a few feature films and, like Winnick, had set her sights on one of the most powerful women in the Marvel Universe - Captain Marvel.
Well... a lot of the good ones have been taken, but I'd like to vie for Miss Marvel.
Tyrese Gibson - Green Lantern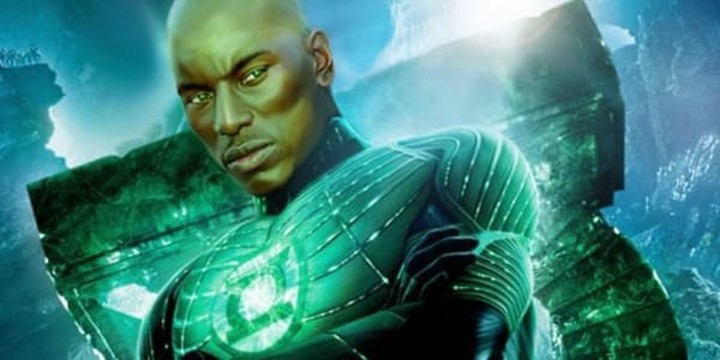 Being in one of the largest and longest-running franchises in cinematic history with The Fast and the Furious isn't quite enough for Tyrese Gibson as he's had his sights set on joining co-star Vin Diesel in the superhero realm. Tyrese has spent a long time campaigning for the role of John Stewart (Green Lantern) even going as far as saying that he's met with studio execs.
I've been a fan of the Green Lantern. I took the oath, and I had a meeting at Warner Bros. and certain things were said and talked about. We'll just see what happens.
Norman Reedus - Ghost Rider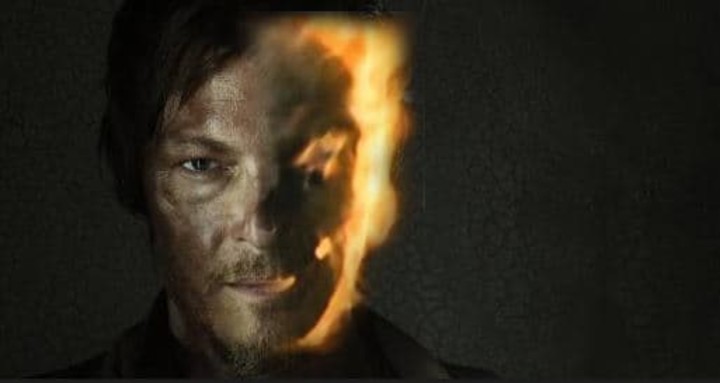 Norman Reedus has technically already portrayed a character based on a comic book in The Walking Dead, but that hasn't stopped his name from being attached to another badass comic book character, namely Johnny Blaze, the Ghost Rider.
Hell yeah. It would be a blast. Do I get a skull face that's on fire and all that stuff? F*** yeah, I'm down.
Regardless of who gets the green light from the respective studios developing films and television shows for these characters - it's safe to say that we love them all and can't wait to see them on screen. Hopefully #KatherynWinnick's pre-announcement announcement will unfold into what fans have been dreaming of for so long.